Catholic Saints Feast Days - January
An overview of some saints celebrated in January
Church of the Blessed Virgin Mary, West Buckland, Somerset
1st January
Mary the Blessed Virgin
(image above by Alison Day on Flickr)
Considered by many to be the greatest of all the saints, Mary is known by various names including 'The Virgin Mary', 'Mary Mother of God', 'The Blessed Virgin Mary', etc.
Mary's story is well-known as the mother of Jesus. As told in the gospels of Matthew and Luke, Mary was a 1st Century woman of Nazareth, married to Joseph (who is, himself, venerated as a saint in Western Christianity on 19th March).
Not only is Mary's story in the Bible, the Quran devotes a chapter to her. Maryam, daughter of Imran (Joachim or Amram in the Bible), as she is referred to in the Quran, is described as 'the greatest woman who ever lived' and is the only woman named in the Islamic holy book.
Mary's role as the virgin mother of Jesus is well-documented in the Bible and is, of course, the basis for the Christian nativity. However, nothing is known of Mary between her and Joseph returning to Egypt and Mary's presence at Jesus' crucifixion. There is no reference to Mary's later years either. Tradition has it that her body was assumed to heaven either in Jerusalem or Ephesus.
Saint Cuan
Cuan, also known as Moncan or Mochua, was born in Ireland. His year of birth is unknown. His father, Cronan, was of noble descent, and Cuan spent his younger years fighting.
At the age of 30, Cuan burnt his house and its contents that had been given to him by his uncle. Cuan said servants of Christ should take nothing from sinners. He then settled at Teach Mochua.
It is said that Cuan healed Saint Finnan of leprosy, and that he could summon stags to work in place of horses or oxen.
St Cuan's Well is a National Monument in Galway, Ireland, dedicated to Saint Cuan. The water of the well is associated with miraculous cures, and it is said that the water can not be boiled.
Cuan's year of death is cited by various sources as 752, although others claim he died some time during the 6th century. It is said that he lived almost 100 years.
Saint Basil the Great
Saint Basil was born to a distinguished father, a lawyer, in Cappadocia (present day Kayseri, Turkey) in either 329 or 330 AD. Basil became a Byzantine bishop, a role he had in common with one uncle and two of his brothers.
Also known as Basil of Caesarea, the bishop supported the Nicene Creed, believed to have been written by Pope Athanasius I of Alexandra and adopted in 325 by the First Council of Nicea. Basil's family had been Christians since before the persecution, and he defended the Orthodox faith against Arian heresy.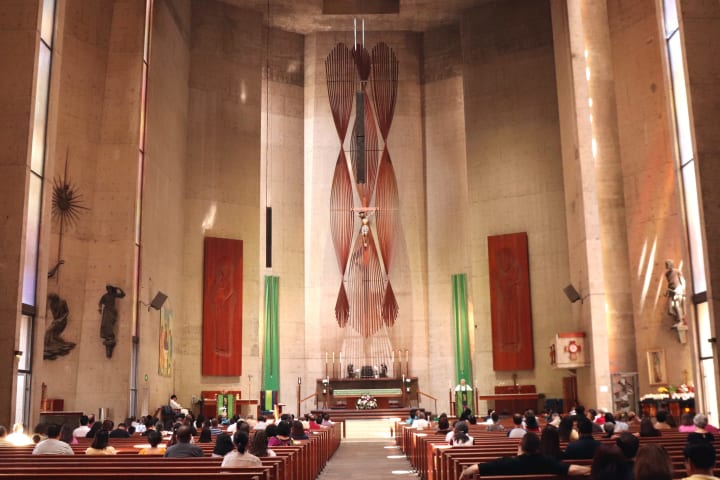 As Bishop of Caesarea, Basil wrote on monasticism. theology, and canon law. He was known for his care of the poor and underprivileged. With Pachomius, he is remembered as a father of communal monasticism and Eastern Christianity.
Basil died in 379 AD in the same town as he was born. He is the patron saint of hospital administrators and reformers, and of the Cappadocia region.
14th January
Martyrs of Mount Sinai and Martyrs of Raithu Desert
Monks on Mount Sinai were Bedouins. A second group, killed in the Raithu desert, is commemorated on the same day.
On Mount Sinai, 40 Holy Monastic Fathers were killed while 39 more were killed at Raithu on the same day in 296 during the reign of Diocletian. The former was attributed to the Saracens, the latter to the Blemmyes.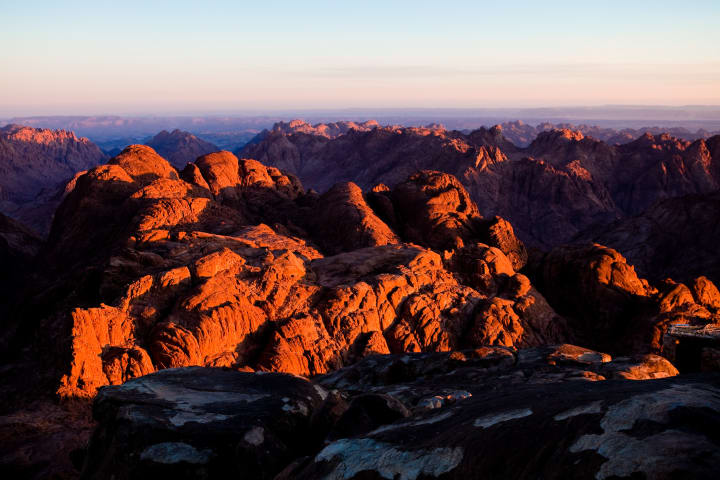 There was a second set of massacres at Raithu almost 100 years later with Martyrs of Raithu.
Egyptian monk Ammonius claimed to have witnessed the Mount Sinai murders, and Saint Nilus the Faster recorded an eye-witness account of the second set of Raithu massacres.
Felix of Nola
Son of Hermias, a Syrian who had been a Roman soldier. Born on his father's estate at Nola near Naples, Felix distributed his inheritance to the poor after his father died.
Felix was ordained by Maximus and became his assistant. When Maximus fled from persecution, Felix was arrested, imprisoned, and thought to have been tortured. Supposedly, Felix was released from prison by an angel who directed him to Maximus.
The date of Felix's death is disputed but is thought to be around 250 AD. It is believed that he died a martyr's death during persecution under Decius or Valerian.
25th January
Saints Juventinus and Maximus
Juventinus and Maximus were members of the Imperial Guard in the service of Roman Emperor Julian the Apostate.
Julian rejected Christianity and promoted Hellenism. It is for this reason that he is known in Christianity as Julian the Apostate.
Julian, the last pagan emperor of the Roman Empire, allowed others to practise their own religion but passed an edict that prohibited the veneration of relics. Juventinus and Maximus protested this and, having refused to retract, were arrested, scourged, and beheaded at Antioch. St John Chrysostom wrote their eulogy.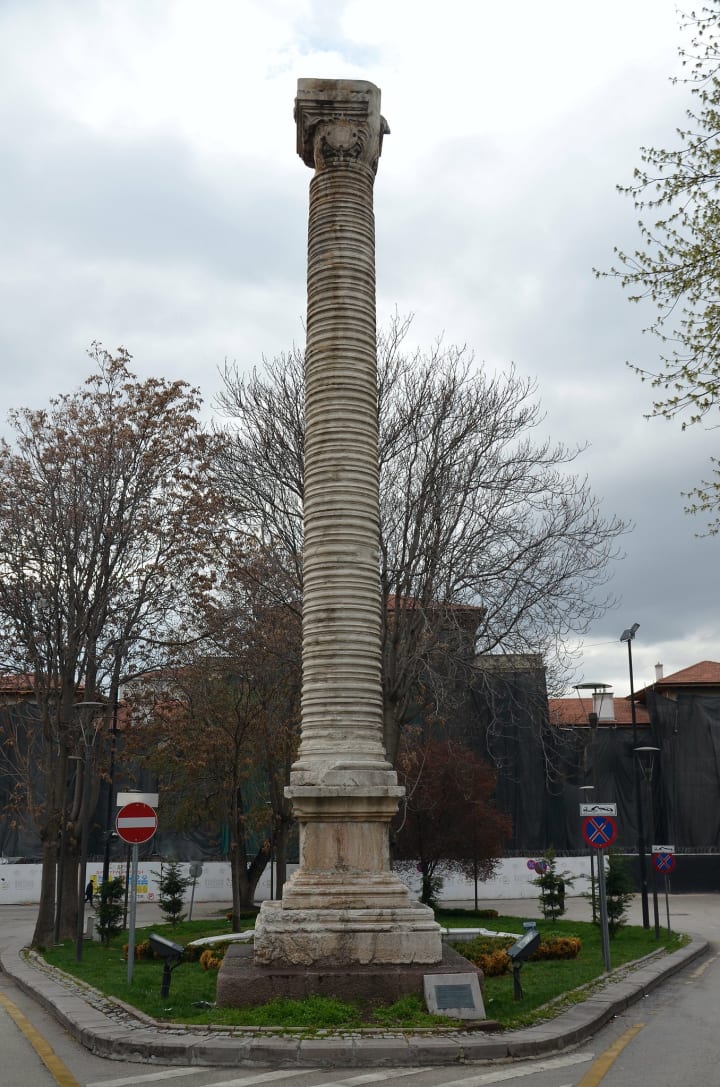 Julian did not want to make them martyrs by suggesting they died for their faith, so Juventinus and Maximus were executed on a charge of high treason on 29th January 363.
Saint Apollo
Born in Egypt, Apollo was a hermit who spent 40 years in the desert region around Thebes. He founded a community of monks in Hermopol, and served as their first abbot.
It is said that he founded this community when he was 80 years old. According to catholicsaints, St Apollo was born in the early 4th century. Another website - catholicreadings.org - gives an alternative veneration date of 22nd October. It also claims that Saint Apollo of Bawit, also known as Apollo of Hermopol or Apollo of Thebais, was born in 316, this would have made him 79 at his death in 395.
St Apollo is said to be noted for his miracles, although there is little information about what these miracles were.
Saint Peter Thomas
Also known as Petrus de Thomas or Pierre de Thomas, Saint Peter Thomas was born in the French region of either Gascony or Périgord (Dordogne) in 1305 to a poor family.
Peter left the family at the age of 12, spending much of the time studying before joining the Carmelites at the young age of 21. A master of theology, Peter was appointed procurator of the order in 1342.
Overseeing the Carmelites from Avignon, then the seat of the popes, Peter attracted attention with his skills as a preacher. He was soon entrusted with many papal positions including legate to Genoa, Milan, and Venice.
Peter was appointed titular Patriarch of Constantinople in 1364; Bishop of Patti and Lipari, Italy, in 1354; Bishop of Coron, Greece, in 1359; and Archbishop of Candia (now Crete) in 1363.
Peter was sent by Pope Urban V to Serbia, Hungary, and Constantinople to organise a crusade against the Turks. Peter travelled with the armies and, in 1366, died in Cyprus as a result of wounds received in Alexandria a few months prior.
Some sources cite 8th January as his feast day. Peter was never formally canonised but a feast was permitted by Carmelites in 1608.
30th January
Saint Hyacinth
There have been several saints Hyacinth, most of them men. This one, however, was a nun of the Franciscan Tertiary. Also known as The Third Order, this branch of the Franciscan order was made up of both religious and lay men and women.
Hyacinth (or Hyacintha) Mariscotti was born in Viterbo, Italy, in 1585 to a wealthy and prominent family. Her father was Count Antonio of Mariscotti. Her mother, Countess Ottavia Orsini, was a descendant of the highly influential Orsini family in Italy. The Orsini family included five popes, and Ottavia's father commissioned the Gardens of Bomarzo.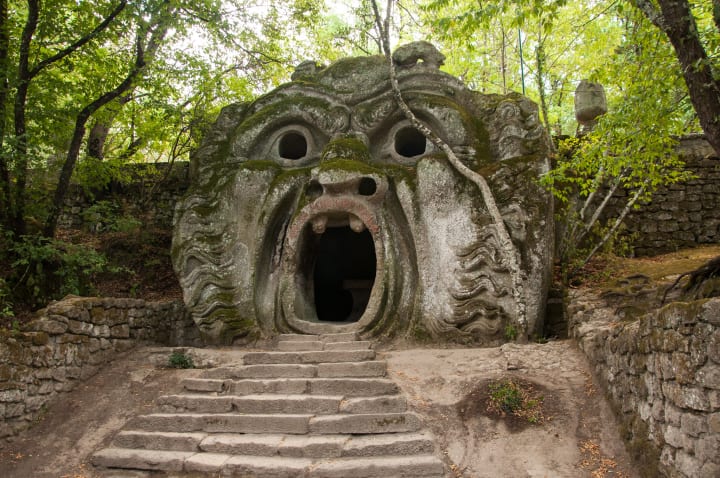 While young Hyacinth was pious, this changed as she grew older. She was sent into monastic life to be educated. Although Hyacinth did follow the daily life of the monastery, she continued to rebel by having luxuries and visits. This only changed when she became ill. A priest came to her room and reprimanded her over the luxuries he saw.
Hyacinth gave away her worldly goods, and dedicated herself to nursing the sick during an outbreak of plague. She founded the Sacconi, a group which gathered alms for people in need.
Hyacinth died on 30th January 1640 with a reputation of great holiness. She was beatified in 1726 by Pope Benedict XIII, and canonised in 1807 by Pope Pius VII.
Saint Tudy
Saint Tudy was a Welsh saint who died in the 5th century, although neither the year of her birth nor the exact year of her death is know. She is also known by the names Tybie, Uda, Tudelyd, and Tudclyd. Some of these names are also alternatives for other saints with the same or similar names.
Our Saint Tudy or Tybie here is the daughter of Brychan of Brycheiniog. Various Welsh and Cornish stories claim that Brychan had as many as 63 children between his three wives.
An active Christian evangelist and Welsh virgin, a church in Llandybie, Dyfed is dedicated to Saint Tudy (St Tybie). It is reputed that this is where she was killed by Irish pagans while her sister Lluan was said to have been killed at nearby Llanlluan.
St Tudy is commemorated on 30th January in Eastern Orthodox churches but on other dates in other liturgical calendars.
This article is part of a series. If you have enjoyed reading this, please take a look at the others in the series (linked below) and look out for the next one.
Reader insights
Be the first to share your insights about this piece.
Add your insights