Catholic Saints Feast Days - September
An Overview of September Feast Days in the Catholic Calendar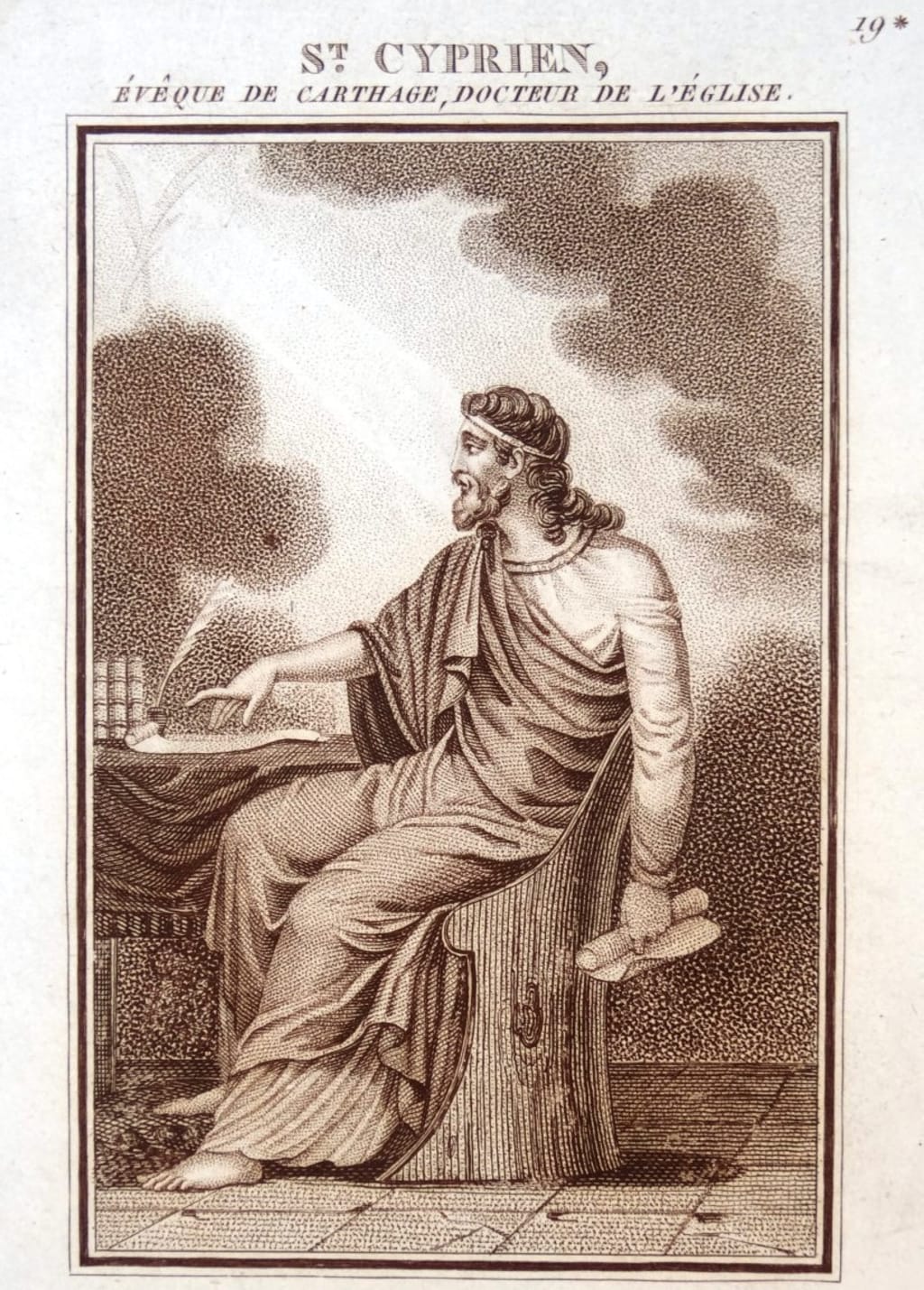 Saint Cyprian of Carthage
This is the second in my Saints Day series. You can read about August Saints Days here.
In the Catholic liturgical calendar, many Saints are celebrated. This brief article tells a little about just a few of those whose feast day is celebrated in September.
4th September
Saint Cuthbert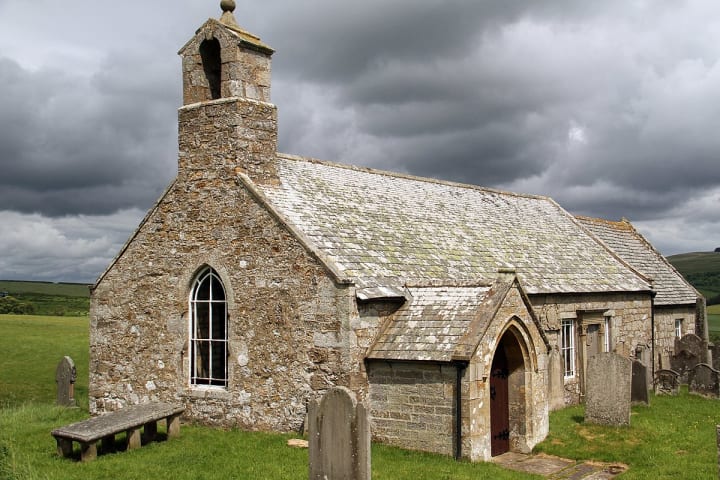 Depending on their denomination, Christians have three different dates on which to revere Saint Cuthbert. Some celebrate on March 20th, which is the day that Saint Cuthbert died in 687 AD. The Episcopal Church chooses 31st August but it is the Catholic Ordinariates in Wales who pay their respects to Saint Cuthbert on 4th September.
Believed to have been born in Dunbar, 634 AD, stories of Saint Cuthbert suggest links to Northumbrian nobility. Some traditional accounts even make claims that he was the son of an Irish king. According to Britain Express, it is more likely that Saint Cuthbert was born to poor parents near Melrose in present-day Scotland. It may have been the influence of the monks at Melrose Abbey who inspired Cuthbert to take holy orders.
Cuthbert did enter the monastery at Melrose but not before fighting as a soldier against attacks from Mercia.
Saint Hermione
Daughter of Saint Philip the Deacon, Hermione of Ephesus is venerated by the Roman Catholic and Eastern Orthodox churches. The Bible mentions four daughters of Philip. Hermione, along with her sister Eutychia, became a disciple of Petronius who had been a disciple of Saint Paul.
Eutychia and Hermione had travelled to Asia Minor with a quest to find Apostle John the Theologian. The girls learned that John had passed away before they were able to reach him.
Hermione, a 2nd Century prophet and healer, was persecuted by Roman Emperors. Summoned by both Trajan and his successor, Hadrian, Hermione was commanded to deny Christ. Hermione bore and survived tortures. Hermione kept her faith while her torturers sustained injuries meant for her. When Hermione prayed to her God in front of statues of Pagan gods, the statues fell. Two servants were ordered to behead Hermione but their arms withered and they asked her to pray for them.
Accounts of Hermione's life suggest that she led a peaceful life after much torture but she did, eventually, succumb to it in 117 AD.
5th September
Saint Teresa of Calcutta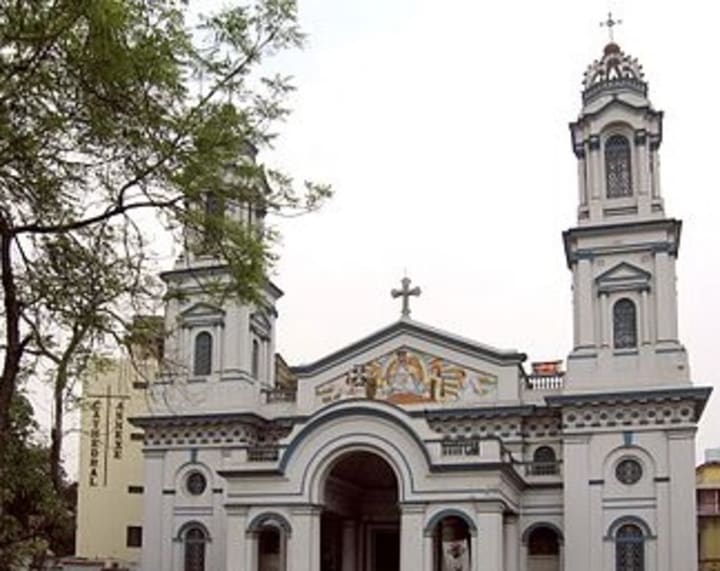 Saint Teresa is one of the more recent saints to have been canonised. Readers may be more familiar with her moniker of Mother Teresa.
Born Anjezë (Agnes) Gonxhe Bojaxhiu in 1910 to a grocer father in Skopje, North Macedonia, Mother Teresa was as much criticised as she was admired throughout the world. Given that she lived in the modern era, with all of its technology and media, Mother Teresa's life was well-documented.
At the age of 12, a young Agnes decided that she wanted to become a missionary. In 1928, aged 18, Agnes was sent to Dublin to learn English as India, where she would eventually complete most of her work, was ruled by Britain at the time. Agnes joined the Sisters of Loreto in Dublin. It was there, in 1929, that Agnes took vows and changed her name to Sister Mary Teresa. Upon taking her final vows in 1937, she took the title 'Mother' as was customary for the Loreto nuns. The name 'Teresa' was after Saint Therese of Lisieux.
Mother Teresa was sent to teach geography and history at Saint Mary's High School in Calcutta. It was here that she learned to speak Hindi and Bengali, and dedicated her life to using education to combat poverty. In 1944, she became school principal but just four years later, Mother Teresa was given permission to take on a new mission.
Mother Teresa founded the Order of Missionary of Charity in 1948, using the donations to fund various activities including a leper colony, an orphanage, and a nursing home. Her good works earned her the 1979 Nobel Peace Prize and the 1980 Bharat Ratna (Star of India).
Despite all of the good that she did, Mother Teresa was much criticised during and after her life. The financial practices in one of her homes was investigated in 1994, which spawned a critical documentary by two British journalists. One of the journalists, Christopher Hitchens, continued to berate Teresa even after her beatification, calling her a fanatic, a fraud, and a fundamentalist. He also criticised the Catholic Church for ignoring a doctor who had given credit to modern medicine where Mother Teresa had supposedly performed a miracle.
Mother Teresa died in 1997, aged 87, and was beatified in 2003 by Pope John Paul II. It would be another 13 years before her canonisation by Pope Francis on 4th September 2016.
9th September
Saint Ciaran of Clonmacnoise
Saint Ciaran is believed to have been born around 516, although some sources cite 512, and died some time around 546. Ciaran - or Kieran - is sometimes called 'Ciaran the Younger' to distinguish him from Ciaran of Saigir.
Supposedly born Ciaran Mac an tSaeir (son of the carpenter), in Roscommon, Connacht, Ciaran became one of the 12 Apostles of Ireland. He was a student of St Finian - founder of Clonard Abbey - and became a teacher himself. He continued his studies with St Enda of Aran who ordained him.
After seven years under the education of Enda, Ciaran moved on to a monastery in Isel before settling in Clonmacnoise in 544. There, along with eight others, he founded a monastery. Ciaran died of plague, age 33, just a few months after establishing the monastery whose ruins still stand in Offaly today.
There are numerous accounts of miracles performed by Ciaran. One such miracle tells of a monk who had lost a book in a lake. The book was found again, strapped to the foot of a cow, and all of its pages were dry and intact.
Saint Wilfrida
Saint Wilfrida was the mother of another saint, Edith of Wilton. Also known as Saint Wulfryth, this Anglo-Saxon Abbess was born around 937 and probably died 21st September in the year 1000, although some sources suggest 988 as the year of death.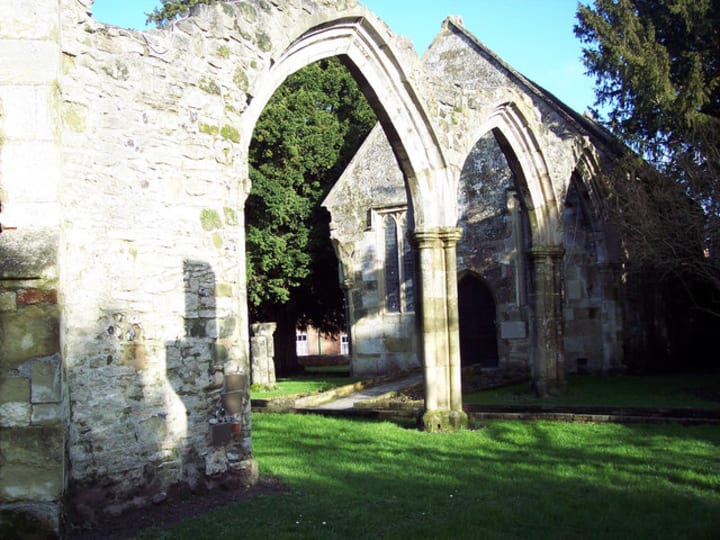 Variously known throughout history, accounts of Saint Wilfrida can be found in the hagiography of the Secgan Manuscript - a biography of saints associated with England. Her life is chronicled in other publications and by a number of different authors including 12th century historian William of Malmesbury.
Medieval records show that Wilfrida was virtuous and divine. Born into nobility, Wilfrida was a novice at the convent of Wilton when she caught the eye of a King Edgar the Peaceful. While, according to celticsaints.org, she was his concubine or mistress, other records suggest that Wilfrida was legally married to the king. Wilfrida was taken to Kemsing where she stayed for two years. Whether Wilfrida was a concubine or a legal wife may depend on the definitions of the time. Edgar's catholic marriage to Aelfthryth would have nullified any pagan arrangement with Wilfrida.
Some time between 961 and 964, Wilfrida gave birth to a daughter, Edith. Shortly after Edith was born, Wilfrida retired to the convent at Wilton where she took the veil from Saint Ethelwold. It is said that she became a nun to atone for her actions with King Edgar, and that she became an exemplary nun and, later, abbess. Edgar gave Wilfrida six estates, which she bequeathed to Wilton Abbey. Between her own wealth and that provided by King Edgar, Wilfrida amassed a collection of relics for the Abbey. She was highly regarded during her lifetime and, by all accounts, was extremely generous.
Both Wilfrida and her daughter were regarded as saints after their lifetimes. Wilfrida was buried before the main altar of Wilton Abbey Church, the site of which is now occupied by Wilton House.
16th September
Saint Edith of Wilton
Saint Edith of Wilton is one of the most venerated female saints of England in the Orthodox, Roman Catholic, and Anglican churches. She was born 961 (although some sources suggest it may have been a little later in 964) in Kemsing, which is now a village near Sevenoaks in Kent.
The story of Edith's conception is that a young King Edgar had a residence in Wilton, Wiltshire. At the time, this was part of his native kingdom of Wessex. While there, Edgar fell in love with noble lady Wilfrida. The story goes that Edgar abducted Wilfrida and took her to Kemsing where she eventually gave birth to their daughter. What actually happened is not entirely certain as historical documents vary in their accounts. It is known, however, that Wilfrida brought Edith back to Wilton with her.
As might be expected of a nun and princess, there is a lot of detailed information available about Edith. According to Interlude, Edith was offered the crown of England after the death of her father and again after the death of her half-brother Edward the Martyr. Edward and Edith shared another half-brother, Ethelred the Unready, who succeeded Edward to the throne. Edith did not take the crown but she did continue to wear clothing that marked her royal status.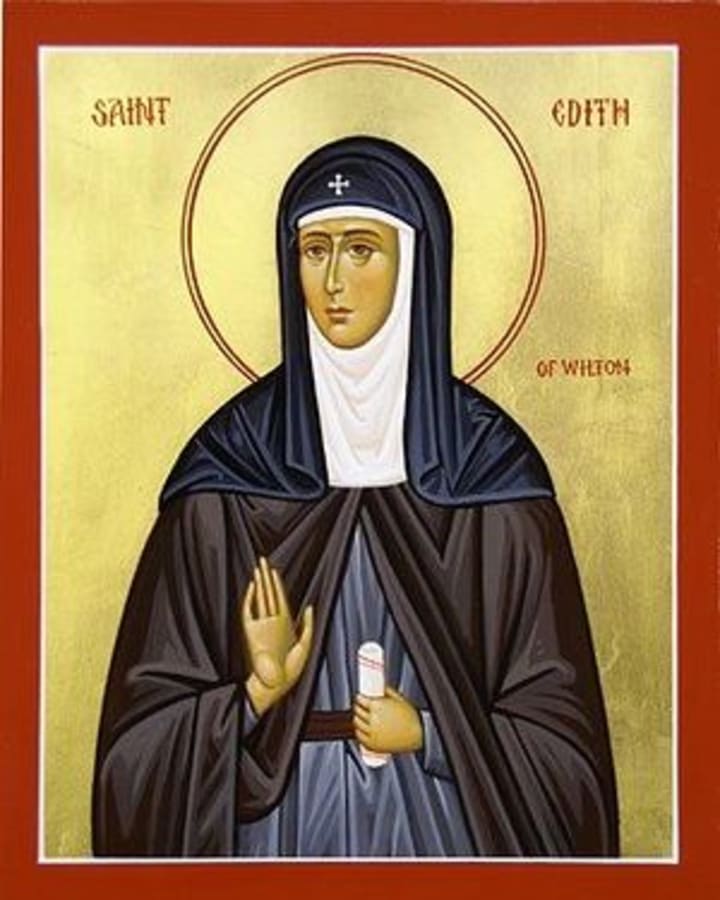 William of Malmesbury wrote about both Edith and her mother. Edith's life has been chronicled by others. There is an 11th century account by Goscelin, a learned Flemish monk and hagiographical writer. Blogger 'A Clerk of Oxford' says "You can't really understand the reputation of St Edith without approaching her through the work of Goscelin..."
Edith lived and died at Wilton Abbey. She was just 23 when she died on 15th September 984. Her mother outlived her by a year.
Saint Cyprian, Bishop of Carthage
Thasius Cyprianus was born in Africa circa 200AD. His feast day is celebrated on 16th September in Western and Eastern Orthodox churches but is ten days later in the Anglican tradition.
The son of a rich pagan, Cyprian received a classical education at the School of Carthage. As well as defending people in courts as a trial lawyer, Cyprian became an orator, and a teacher of rhetoric and philosophy. He taught rhetoric oratory before converting to Christianity. Mentored by Tertullian, a prolific early Christian author, Cyprian was baptised age 35 and became a Christian catechumen at the age of 46. After his baptism, Cyprian gave away a portion of his wealth to the Carthaginian poor.
Thanks to his skill in Latin rhetoric, Cyprian became a prominent writer of his time. An eloquent writer, New Advent describes Cyprian as "...not a thinker, a philosopher, a theologian, but eminently a man of the world..."
Some of his works still exists today and can be found in many patristic books.
A plague erupted in Carthage during the mid-3rd century. Some writers refer to it as the Plague of Carthage but, due to his description, it is also known as the Plague of Cyprian. During the plague, Cyprian arranged for medical care of anyone affected. Despite this, Cyprian was arrested as people believed the plague was the wrath of their gods at the spread of Christianity. Cyprian did not resist arrest, and was beheaded on 14th September 258. His feast day is celebrated on a different day because 14th September is Holy Cross Day.
23rd September
Blessed William Way
Born in Exeter Diocese circa 1560, William Way is also known as William Flowers or William May. While the diocese is now in Devon, there is some disagreement as to whether it was in Devonshire or Cornwall during the 16th Century.
In 1586, William was ordained in Reims, France, receiving the first tonsure from the Cardinal of Guise. Two years later, Way would be ordained subdeacon, quickly followed by his ordination as a deacon and, subsequently, a priest.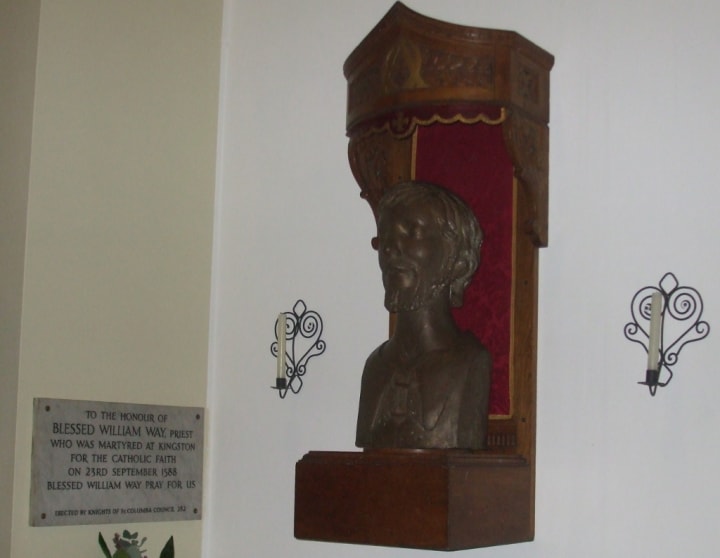 William returned to England in December 1586. Just six months later, he was imprisoned. William was indicted in 1588 merely for being a Roman Catholic priest. At the time, England was under the rule of Elizabeth I. She enforced Protestantism by law, a religion that her father, King Henry VIII, had introduced to the English as a state religion.
William was indicted at Newgate, one of the seven Roman gates built as a wall around London. According to Supremacy and Survival, William refused to be tried by a secular judge. He then refused to acknowledge the Bishop of London as a bishop or the queen as head of the church, whereupon he was condemned. William wept for others tried before him.
Accepting his fate, William was hung, drawn, and quartered at Kingston-upon-Thames in Surrey. Now part of Greater London (and spelled without hyphens), Kingston upon Thames is home to a shrine to Blessed William Way at St Agatha's Catholic Church.
Along with more than 100 others, William was beatified by Pope Pius XI on 15th December 1929.