Catholic Saints Feast Days - August
An Overview of August Feast Days in the Catholic Calendar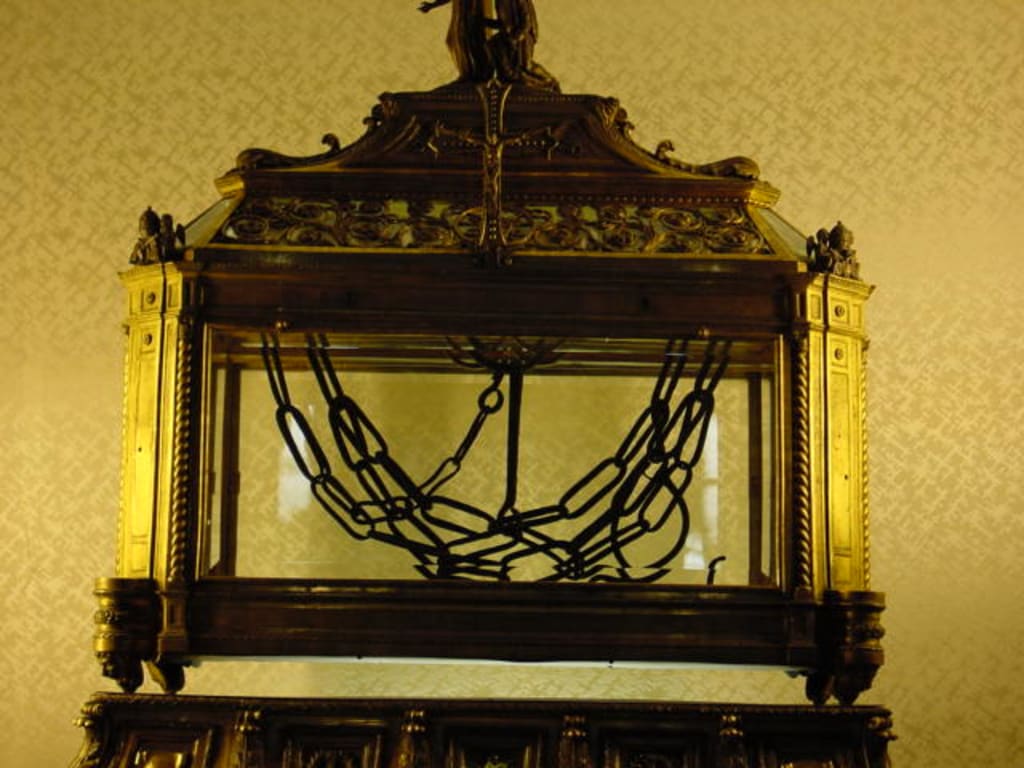 Saint Peter in Chains Image by Rodney
In the Christian calendar, there is a Saint's Feast Day every day. In August, there are several Saints celebrated on each day. For example, there are four different Saints whose Feast day is celebrated on 6 August while 17 August is shared between 25 different Saints. Overall there are hundreds of Saints celebrated in the month of August alone.
Considering the number of Saints celebrated in August, an exhaustive list would be impractical here. This is a brief overview of a small selection of the Saints celebrated during the month of August.
The dates given herein have been sourced from http://www.catholic.org/saints/saint.php?saint_id=242. Other sources may cite different dates.
August 1
Saint Jonatus
The Feast of Saint Jonatus (d. 690) is celebrated on 1st August. There is very little information available about Saint Jonatus. He was a Benedictine abbot of Elnone in Belgium. He was a student of Amandus of Maastricht. Other than this, who exactly Saint Jonatus was is unknown.
Saint Sofia and her daughters Faith, Hope, Charity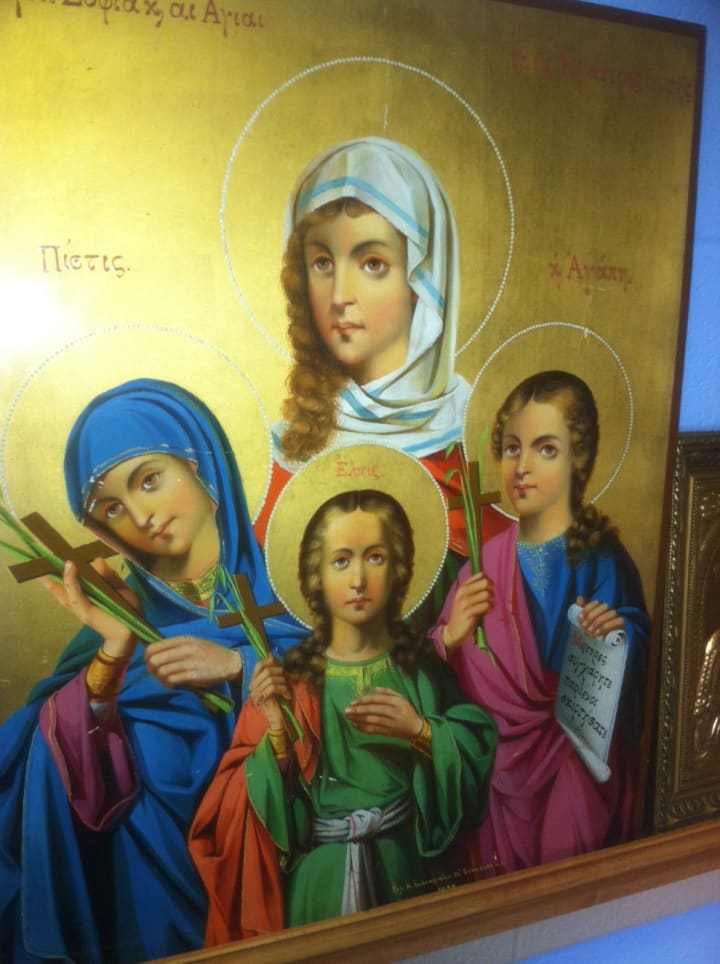 Saint Sofia
Saint Sofia, or Sophia, the Martyr (d. 137) is also celebrated on 1 August. She is also celebrated during both May and September by different Catholic sects). Sofia was also known as Wisdom. She was the mother of three daughters: Faith, Hope and Charity. It is believed that her daughters were persecuted during the reign of Hadrian (117-138). The three daughters were all tortured and beheaded. Wisdom is said to have sat by her daughters' graves until she died three days later. Saint Sofia also shares her Feast Day with two of her daughters, Saint Hope and Saint Charity.
Saint Peter in Chains
Another Saint who is celebrated is Saint Peter (d. 64). Saint Peter's original name was Simon, or Simeon, Peter. He was the son of Jonah and brother of Andrew. He was one of Jesus's twelve Apostles. Saint Peter was imprisoned by Herod Agrippa where he was rescued by an angel. Saint Peter was the first bishop and the first Pope of the Catholic church. He is also the patron saint of fishermen. There is some dispute as to whether his date of death was 64, or 67 AD.
August 5
Saint Abel
Saint Abel (d. 751), was archbishop of Rheims in France, later becoming a Benedictine monk at Lobbes Abbey in Belgium. He is the Saint of the blind and lame. Abel was a missionary alongside Saint Boniface. Where Saint Abel was born has been disputed. Boniface stated in a letter that Abel had been born in England. However, Folcuin, abbot of Lobbes, believed Abel to be Irish.
Saint Nouna
Saint Nouna is celebrated on August 5. She is another Saint about whom there is little information available. She converted her Jewish Pagan husband, Gregory of Nazianzus, to Christianity. All of their three children were also canonised.
August 12
Saint Jane Frances Chantal
Saint Jane Frances (de) Chantal (1572-1641) is a Roman Catholic Saint. She was married to Christoph, Baron de Chantal, and they had four children together. Pious Jane, daughter of royalist President of the Parliament of Burgundy, organised her husband's estate and got him out of debt. She gave food to the poor and she became godmother to the child of the man who had accidentally shot and killed her husband. She, along with Saint Francis de Sales, founded the Order of the Visitation of Holy Mary. This Order accepted women who had been rejected elsewhere.
Saint Just
Saint Just is the patron saint of the Church of Saint Just, which is an English town situated in Penzance, Cornwall. Other than this, the identity of Saint Just himself remains largely unknown. It is not known where or when he was born or died. There have been varying accounts of a Saint Just, possibly signifying that each account actually describes a different Saint Just.
Blessed Isadore Bakanja
The Blessed Isadore Bakanja (1887 - 1909) was born, and died, in what is now known as Democratic Republic of Congo. He was a devout Cistercian Christian from the age of eighteen and was beaten by his employers for not complying with their demand to cease preaching and to remove his scapula, which was a symbol of his faith. He died as a result of infection in his wounds. Isadore was beatified by Pope John Paul II in 1994.
August 31
Saint Raymond Nonnatus
This name may be familiar to fans of British television show Call the Midwife as the home of nuns and headquarters for their midwifery and nursing work is aptly named after him.
Raymond Nonnatus House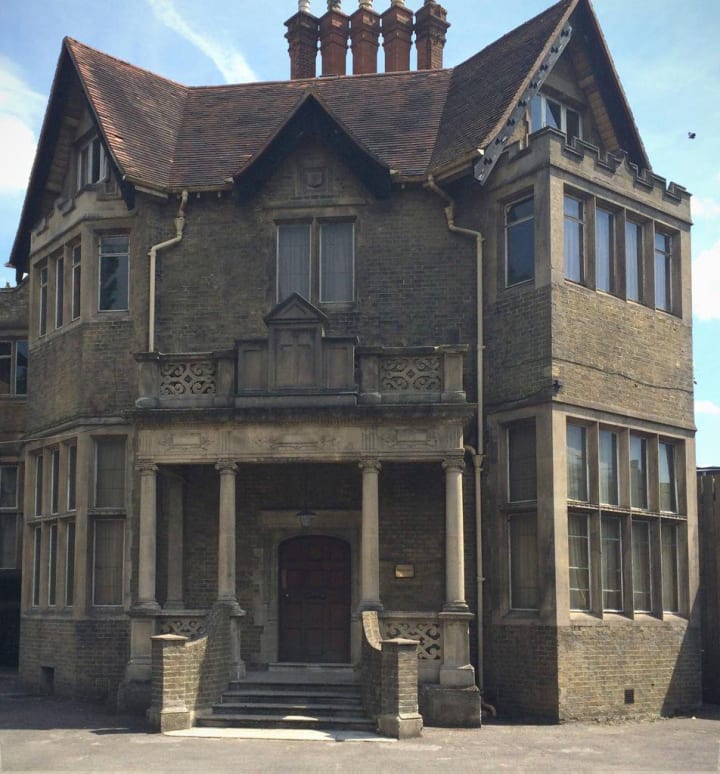 Raymond Nonnatus (1204 - 1240) was taken from his mother who died in childbirth. He was delivered by caesarian hence the name Nonnatus which means "not born." Saint Raymond Nonnatus was from a poor but noble family and was evidently pious from a young age. He tended a farm until his father gave him permission to take the habit. He visited several countries as a ransomer and freed hundreds of captives. He was also very successful at converting natives to Christianity. When Raymond no longer had the monetary means to free any more people, he gave himself as a hostage in order to rescue others. While in captivity, Raymond Nonnatus is said to have had his lips pierced with a red-hot iron and closed together with a padlock. He is the patron saint of childbirth, midwives, children and pregnant women as well as of priests who wish to protect the secrecy of confession.
Saint Aidan of Lindisfarne
Saint Aidan of Lindisfarne (d. 651) was an Irish monk who was known to be a benevolent man who studied under Saint Senan. Saint Aidan became the first Bishop of Lindisfarne, a small island off the coast of England, where he founded a monastery. He is credited with bringing back Christianity to Northumbria after paganism had begun to resurface.
Reader insights
Be the first to share your insights about this piece.
Add your insights