What is Premature Ejaculation and Can You Prevent It?
Knowing the causes and symptoms of premature ejaculation is the first step in preventing it.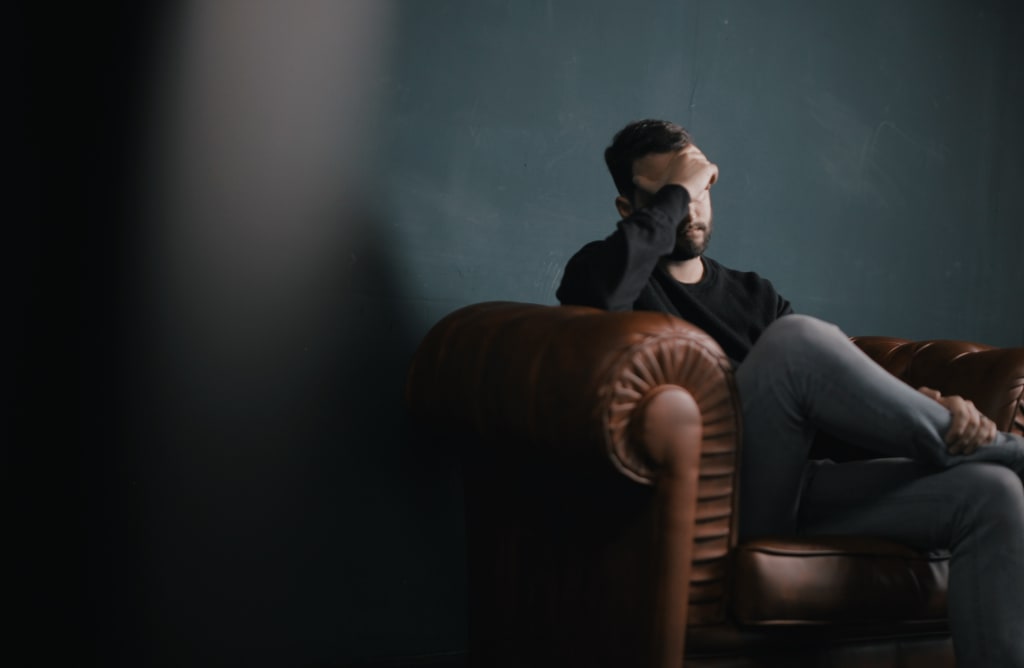 Sex is great. But for some of us, it's not always the romantic, enjoyable, carefree activity it should be. Among other issues, a particularly common sexual disorder for men is premature ejaculation. Speaking as a man, I can say exactly how it feels to ejaculate earlier than desired: rough. It can be detrimental to man's emotions as well as his partner's. Not only does it disrupt intercourse, it can lead to feelings of shame or embarrassment, especially if it is a frequent occurrence.
More than a third of men experience premature ejaculation at some point in their lives, so there shouldn't be any reason to feel ashamed. But even if we come to terms with our premature ejaculation, we still would rather last longer in the bedroom, right? Nobody wants to have to deal with premature ejaculation.
But what is premature ejaculation at the biological level? Is it all in our heads, or is there more to it? Are there treatments to cure it? Can you prevent premature ejaculation in the first place? Some of the answers to these questions are rather complex, but I'll do my best to explain them for you here so you can get the information and treatment you need.
So What is Premature Ejaculation… and Do I Have It?
Premature ejaculation, or PE, is pretty much exactly what it sounds like. The primary diagnostic factor, as you might guess, is when ejaculation occurs sooner than desired during sexual intercourse. There are, however, several qualifiers here. For one thing, "too soon" can mean different things to different people. After all, every individual has their own sexual preferences. For some, ejaculating within five minutes of penetration may be "too soon," while for others, five minutes is an ideal length of time for intercourse. For reference, five minutes is the average time it takes for a man to reach ejaculation.
A recurring theme here is going to be that psychological factors are usually far more important than physical ones when it comes to understanding and treating premature ejaculation. When it comes down to it, the only thing that really matters is how you and your partner feel about how quickly you ejaculate. If you and your partner are satisfied, then there is no need to seek treatment. Premature ejaculation only becomes a problem if it causes you to feel ashamed or if it creates stress in your relationship.
Information and Misinformation
With so many sources out there, it isn't easy to pick out which will have the most accurate and helpful information. I can, however, give you a few facts right off the bat to dispel some myths for you. First, there is no point in searching for special foods to cure premature ejaculation. You may find some articles touting the benefits of homeopathic remedies or plants like spinach and green onions to combat premature ejaculation. The long and short of it is that there is little scientific basis for these claims.
Another myth is that partners are rough on PE sufferers. If you suffer from PE, you probably are more concerned about it than your partner is. Of course, that doesn't mean you shouldn't seek treatment, only that you shouldn't automatically feel ridiculed by your partner, who likely doesn't mind your PE as long as you tend to their needs in other ways. More recent articles have helped shed some light on these and other myths, but false information still lingers on the internet if you aren't careful.
If you are experiencing premature ejaculation (or other personal health issues) and are in search of information, I highly recommend hims. Their website is well-designed and easy to use. Their blog offers a variety of articles with information on taking care of your body. All of their posts are medically-reviewed—a feature you won't find on many similar sites. In addition to the free blog, hims offers individualized medical consultations and a variety of science-backed products to help you navigate premature ejaculation, erectile dysfunction, and other disorders.
Can You Prevent Premature Ejaculation?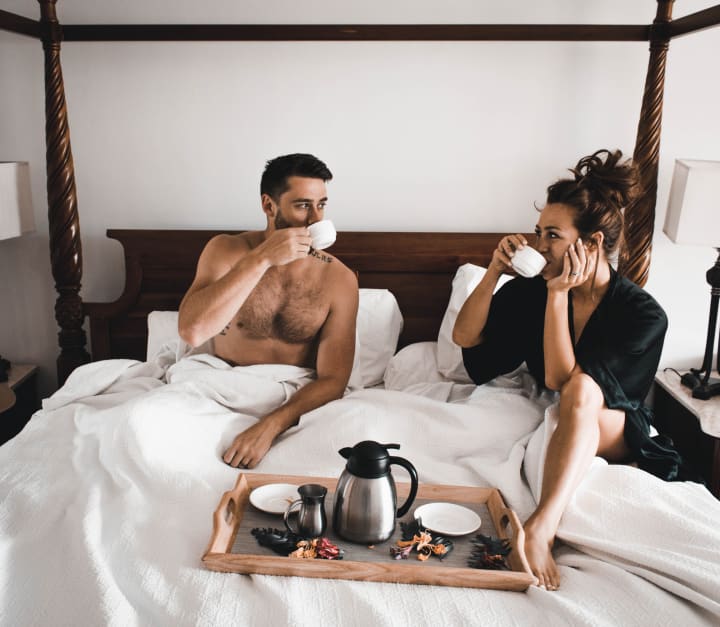 The hims brand offers a variety of treatment measures for PE. The first is the simplest and cheapest—it's their guide on How to Stop Premature Ejaculation. This informative blog post covers a number of prevention techniques you can try at home, such as the "Squeeze" technique and the "Stop-Start" strategy. For many men, these remedies can help solve your premature ejaculation issues without resorting to medication at all.
If the DIY remedies fail to satisfactorily solve your premature ejaculation, don't worry: hims has you covered. The next level up in treatment is a topical lidocaine spray which has shown to provide as much as a 64% increase for a man's endurance in bed. The idea of numbing the penis isn't incredibly new as a treatment for PE, but other products come at a potential detriment to the quality of your sexual experience.
Some condom manufacturers, for example, offer condoms lined with a desensitizing gel. Speaking from experience, I can tell you that this gel provides an uncomfortable numb feeling, detracting from your pleasure in the moment. The gel leaves a sticky residue, and the taste is awful. In my case, all of these negative attributes made the condoms not even worth using.
All of this is to say the hims Premature Ejaculation Spray does not share these drawbacks. It is designed to alter the sensitivity wherever you spray it, but the numbing sensation isn't nearly as severe as other desensitizing gels I've used in the past. In addition, the lidocaine-based formula absorbs into your skin in a matter of minutes. That means no sticky residue, and no transferring to your partner. Simply apply the spray to your most sensitive areas, and in five to ten minutes you can forget all about it and focus on the task at hand.
Premature Ejaculation Medicine
If the home techniques and topical spray are not effectively treating your premature ejaculation, your issues may be more biological rather than physical. Luckily, hims has you covered there too. There are currently no specific premature ejaculation medicines on the market, but existing antidepressants have displayed a side effect of delaying orgasm in men, making them an effective treatment for premature ejaculation. One such medication is known as Sertraline.
Sertraline is an SSRI (selective serotonin reuptake inhibitor) that's the active ingredient in Zoloft, but in small doses it's been found to be effective in treating PE. On the hims website, you can talk to a licensed doctor to see if prescription Sertraline would make sense for your PE. Off-label means that the medication has been FDA approved for another purpose, but the drug may be effective for a different cause than its original approved label. Physicians prescribe Sertraline in this way, since it may be a great alternative for some men who would rather avoid a topical treatment option for PE.
If you feel it's time to look into prescription options, talk to a doctor, and see if medication might be the route for you to enjoy sexy time with your partner uninterrupted by premature ejaculation. You'll need a prescription in order to get Sertraline, as with most off-label prescriptions, but you can talk to a licensed doctor through a painless online consultation on the hims website to see if a prescription makes sense for you. If this causes you any hesitation, it shouldn't. The whole point of requiring a prescription is to make sure people who don't need medication don't take it. If the home remedies for premature ejaculation have failed you, this consultation can confirm if it's time for you to try the medical approach, and whether an off-label medication might offer some relief.
Related Issues
As a final addendum, premature ejaculation may be associated with other forms of erectile dysfunction. If you suffer from ED in addition to premature ejaculation, you can find treatment for that with hims as well. On their website, you'll find a wealth of information and a variety of products to help treat erectile dysfunction, premature ejaculation, and many other men's health issues. Like with Sertraline, a prescription is necessary in order to purchase ED medications such as Sildenafil or Viagra, but hims makes it an easy and painless process, allowing you to consult with a physician via their website as you check out. In other words, there are no excuses here: if you suffer from erectile dysfunction or premature ejaculation, head to the hims site and discover the best treatment options for your needs.
About the Creator
New Yorker in his forties. His counsel is sought by many, offered to few. Traveled the world in search of answers, but found more questions.
Reader insights
Be the first to share your insights about this piece.
Add your insights