Wedding Day Blues
How To Not Get Depressed On Your Wedding Day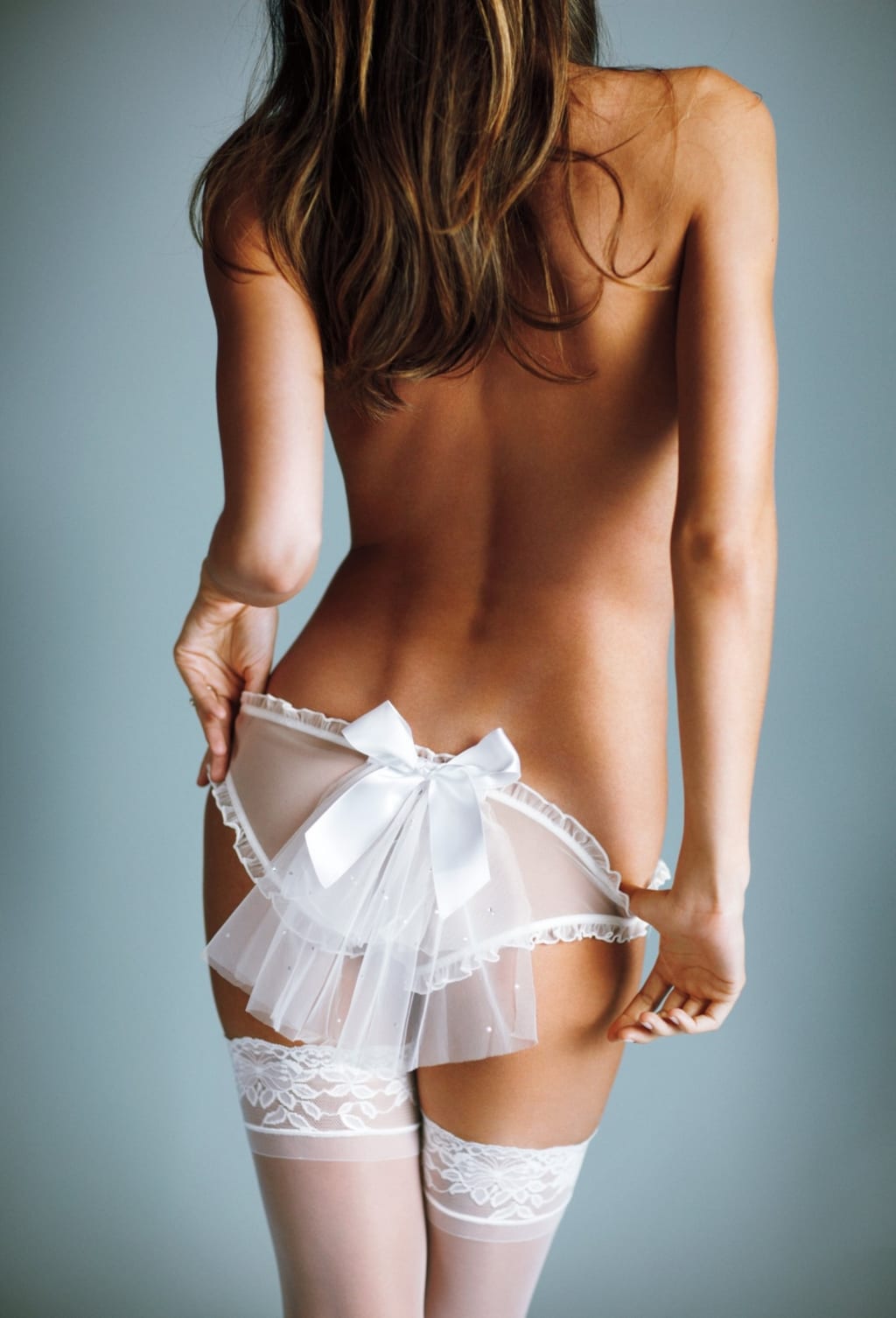 It's a week before the wedding. I've almost had it up to my ears of all the honey to do's. Making sure that everything is perfect for my bride. I want my bride happy, but the list just keeps getting bigger and bigger. What's a guy to do? I love my future wife but her endless nagging, her mother, her sisters, which are her bridesmaids and dealing with all of this female hothouse of emotions and tears of happiness is about to make me scream.
I escort Jill's sisters into our bedroom. It was fine, I was getting to stay with my brothers at the pool house of my father-in-law's estate. The pool house was huge. It had three bedrooms two bathrooms, a nice vaulted ceiling with bay windows. It has a nice big fireplace and a pool table in the basement and a movie theater screen for movies. The kitchen is filled with all stainless-steel appliances and has a nice deep double sink and smells like potpourri. There's a hidden door off the pantry, you can push on and it opens into 100+ bottles of wines and champagnes. The windows in that place are huge and overlook the swimming pool an out into the 50 acres that Jill's dad is leaving us when he passes away. It's a beautiful place with all hardwood floors and area rugs underneath the random black pieces of furniture. I take a breath of air and can smell the leather and the pine and the potpourri in the kitchen.
"Jim, watch what you're doing". I had completely forgotten that I was bringing Ann, Sally, and Crystal in Jills and I's bedroom. Out of all the places Jill's sisters had to be, it had to be our room. Another stressor. It is a beautiful and spacious bedroom. It has a private balcony and bathroom that has double sinks, a full-size jetted bathtub with a separate six-foot by six-foot shower stall with multi-faceted showerheads. I walk around our California king size bed to take their luggage to the huge walk-in closet. I turn around and see the three sisters in our room with mouths gaped open, I immediately think of them all sucking my cock at the same time, of their living standards for the next week. Not paying attention I accidentally walk into the bed and stub my toe. Can you blame me? I have my wife's three beautiful sisters in our room, and I can't be with my wife until after she and I are married. I am so flustered and horny as hell. Jill's words echo through my head "Not till after the wedding and no jerking yourself off either". I hide my frustrations from Ann, Sally, and Crystal and head back to the pool house.
My brothers, Robert, Bill and James aren't here yet. I get the whole pool house all to myself. I decide to go and put on my swimsuit. As I slide on my trunks, I catch myself in the mirror and say, "Jim, you're not a bad looking guy. Jill is lucky to have you". I have an awesome job as a stockbroker and work hard and play even harder. Jill and I have both jumped out of airplanes at 10,000 feet and have also bungee jumped. She and I have gone on several different Safaris around the world. Plus, I work out three times a week and do two days of cardio. We are a very happy couple. It's just been this whole week of wedding day blissfulness is turning out to be more of a wedding day blues. Especially now with all these guests and family that is going to be here. Not being able to be with each other sexually until after the wedding is giving me the worst case of blue balls. Going from having sex every day till none at all would make any man cranky.
As I start walking out towards the pool area and get a drink from the dry bar. I hear Ann, Crystal, and Sally talk to Jill as they are making their way into the pool. Great. Now I get to be teased by my wife's three beautiful sisters in their two-piece bathing suits. I try hard to ignore them while I sip on a 30-year-old scotch while soaking up the sun. I hear a "Jimboooo" come from inside the house. Robert's here, awesome. He and I can play some pool and I won't have to be tortured by watching my future wife and her sisters play volleyball in the pool. I needed the break from watching them and all of their tits bouncing up and down as they played. I walk into the house and Robert and I get a drink and play a couple of games of pool until Bill and James got here. The next headache comes on. We got to go get sized for our tuxedos. We get back to the pool house with our tuxedos just as Jill and her sisters leave. She comes and gives me a long passionate kiss and quickly fondles my cock through my pants and tells me to behave. Fuck, now why did she have to go and do that. I am hornier than ever.
The days all turned into a blur from my bachelor party to our rehearsal dinner. All I could think about was Jill. She is an amazing woman, always swimming and playing tennis and cooking healthy meals. She has the perfect body with nice big round firm tits, perky pierced nipples and tight shapely legs with her nice taut ass. I could hardly wait till she and I could finally be together sexually. And I could blow my load in her beautiful mouth. She loved to swallow. I would love waking up next to her and her long beautiful black hair would be flowing down along the curvature of her back. It would make me so horny seeing this that I would get hard and she and I would have long morning sessions of hot lovemaking. Our fingers intertwined with each others and kissing each other's lips as our hips ground into each other as my dick pumped in and out of her pussy.
Finally, the day is here just a couple more hours and Jill and I will be married. We all get to the church, get dressed and usher our guests to their seats. I can hardly wait to see Jill in her wedding dress. Until that happened, I got to see her sisters, Ann, Crystal, and Sally in there's. They are all equally beautiful. Ann is just a little over five feet tall. Short like a pixie with a cute pixie haircut. Her black hair reminds me of Lori Petty from the movie Point break with Patrick Swayzee and Keanu Reeves. She has a cute handful size of tits. She filled out her bridesmaid dress perfectly. Crystal was the middle child of the four girls so she was the black sheep of the family, she stood about five-foot-five inches tall. She had tattoos on the back of her thighs that her dress barely covered and two tattoos just above both breasts. Her tits were a little bigger than Ann's. Her black hair was gorgeously curled as it flowed down the open V-neck of the back of the dress. Sally, She, was extremely cute in her dress. What made her stand out was her tits. Her tits were bigger than the rest of her other sisters. Her tits had to be a double d size. Her black hair flowed nicely to the middle of her back covering up the open v-neck of the back of the dress.
Twenty more minutes. I'm starting to feel dizzy and light-headed. This is not good. I loosen up my tie and try to take some long slow deep breaths. My mouth is dry. This can't be happening to me. Not today of all days. I pass out. Thank God I was still at the back of the church and didn't cause a scene. Robert, James, and Bill and Jill's sisters all attempt to carry me and lay me down in a side office just off the side of the church. Not knowing what to do my brothers leave and go and make an announcement that there was a slight mishap and that the wedding service will start as soon as possible. Ann, Crystal, and Sally try to help me regain my consciousness and trying to shake me awake. They accidentally grabbed my cock. They each took a turn and felt the size of my throbbing member. They agreed, that maybe if they undressed me and got my body some air and unrestrained me from my tuxedo that I would wake up.
Crystal called Jill and told her that I was having a seizure but that I will be fine in about 20 minutes. Crystal told Jill to not worry and that this wedding was going to go off in a hitch. That Jill and I would be married in thirty minutes. Ann goes and locks the door while Sally and Crystal get me out of my tuxedo pants unveiling my huge nine-inch cock. With Ann as being as short as she is, slides her bridesmaid dress up her hips and pulls aside her panties and fingers her pussy while Sally and Crystal take turns licking and sucking my cock until I wake up.
I look down to see Crystal and Sally taking turns licking and sucking my penis. My penis seemed like it got harder than ever before seeing my future wife's sisters each licking and sucking my cock and playing with my balls. I wanted to sit up, but Ann took her hiked up bridesmaid dress and sat on my face. I slide her panties off to the side so that I could stick my tongue inside her pussy. I feel Ann's nice small petite mouth take the head of my penis in between her lips and starts sucking it like a lollipop, while her other two sisters each suck on my balls. I was in heaven having my wife's sisters suck me off on my wedding day.
Ann, Sally and, Crystal each helped each other out of there dresses showing me their perfect tits. They all got down on their knees in front of me and each of them took turns licking and sucking my cock. Ann could only go halfway down on me until she started to gag so she started sucking my balls. Crystal took my cock and placed it in between her tits and let me titty fuck her. She and Sally would lick my cock as it neared her lips from each thrust of my cock in between her tits and I pinched her nipples.
Starting to ooze precum all over Sally's and Crystal's lips, I tell them that I 'm about to cum. Each sister gets down on her knees in front of me. Their faces all pressed together tongues out of their mouths. Their hands holding and pinching their nipples as I shoot my load all over my wife's sister's mouths and lips on my wedding day. They each lick and suck each other's lips dry. Crystal, Ann, and Sally hurry and put their bridesmaid dresses back on. I fix myself and get my long dick back in my pants. We walk out of that church office with a smile on all of our faces. I nod towards the preacher and he motions to the pianist who starts the music.
I stride towards the preacher and watch Robert walk Crystal down the aisle, then James walks Sally down and, Bill walks Ann down the aisle. The wedding march song starts, and the congregation all stands. And all you hear the ohs and awes at Jill's wedding dress and silk veil covering her face. Her black hair escapes the back of her dress and towards the train of her dress. The cut-out heart in front of her dress shows just enough cleavage that my dick starts to get hard again. I can hardly wait until she and I are alone, and I can make love and cum all over her tits or in her pussy.
I now pronounce you husband and wife. You may Kiss your bride. At that moment, all of time stood still like it was just her and I at that moment. Like no one else was there, just her and me. I put my arm out and Jill takes my elbow and we saunter towards the front of the church towards the open doors. Once inside the four-white horse-drawn carriage with a just married sign and cans dangling from the back. I tell Jill that I don't want there to be any lies in our marriage. She gave me a coy smile with her bright blue eyes beaming and said that she knew. Jill told me that her sisters have wanted to suck me off from the first day that I met them 5 years ago. They just wanted to wait until Jill, and I got married. They thought that it would have been hot to suck and fuck off a groom on his wedding day. I told Jill but they didn't fuck me they just sucked me off.
Jill says in my ear "Jim, where do you think we're going right now". The four-white horse-drawn carriage pulls up to our house. I jump out and jill jumps into my arms. I carry her across the threshold of our place and up into our bedroom. Her sisters Ann, Sally, and Crystal are buck ass naked on our bed and playing and kissing each other. Jill Kisses me as I lay her down on our bed to her awaiting sisters. They strip her out of her wedding dress. Leaving her only in her white garter belt and pantyhose. Ann stands on the bed grabs me by my tie and thrusts her mouth over mine and kisses me. She strips me out of my tuxedo while Crystal and Sally kiss Jill and bite and suck on my wife's nipples. This was going to be so hot and no longer a wedding day blues day as I was about to fuck my wife and her sister's.
Ann laid down on the bed with her head over the edge as I put my cock in her mouth. I leaned over and pinched her cute nipples as she sucked my cock. Instantly getting hard, Ann was able to finally relax her throat allowing all of my nine inches down her mouth. I reached down to finger her clit while Sally and Crystal and my wife, Jill, licked their sister's Ann's pussy. She instantly cam all over her sister's mouths. Jill looked up at me and told me that Ann was ready for me. Ann got up off of the bed jumped in my arms and Jill inserted my penis in Ann's pussy. I stood there I thrusted my hips in a circular motion as Ann's hot body whirled up and down on my cock until she came so hard that her juices were running down my legs. I laid the exhausted Ann down on the bed and pulled my stiff rod out of her and into the next awaiting sister.
Sally was laying on top of Crystal. They were kissing and licking each other's nipples. I lowered my head down to lick both Crystal's and Sally's pussies. They moaned as I licked them their pussies which were rubbing up against each others. I slide my nine-inch manhood first into Crystal then into Sally. I look over towards my wife. She and her sister Ann are engaged in a hot sixty-nine position. I put my focus back on Jill's sisters, Crystal and Sally and alternating my cock into both of their pussies. I couldn't believe my luck, getting to fuck my wife's sisters like this. This was the most amazing day. Not only did my wife's sister's suck me off at the church before my marriage. But now being able to fuck them afterward and seeing their hot naked bodies. I was about to blow my load.
Jill and her sister's Crystal, Ann, and, Sally all lay down on the bed with their heads over the edge, mouths open and tongues out, they finger their pussies and pinching their nipples as I throat fuck each one of them until I shoot my hot white juicy load into all of their mouths. I must have cummed like a horse. I was shooting my load for almost 2 minutes covering their faces, tongues and lips. They all got up off of the bed and in front of me and licked my pole clean.
I stood there in all my glory looking at my wife and her hot naked sisters. Sally with her big tits, Crystal and her tattoos and Ann being that cute little pixie with her cute small tits and I was getting hard again. Jill comes over to me grabs me by my penis and leads me into our six by six multiheaded shower. She turned on the water so it was spraying on us from every direction and bent over and grabbed the edge and I entered her pussy from behind. I grabbed her hips and fucked her so hard that I thought that we would have broken the glass wall. I hear a couple of sighs and moans. I look over and see jill's sisters Crystal, Ann and, Sally fingering and getting themselves off while I pound my wife's pussy from behind. Being watched felt intense and naughty. Jill and I had never had the experience of anyone watching us. I pull my cock out from Jill's pussy and cum all over my wife's back.
That was the hottest sex and foursome orgy with her sisters at our wedding and now at our house that I and they will never forget. Since then we have our yearly anniversary of hot sex with it just being Jill and me. Then a week later she invites her sisters to come and have an orgy with us as well. It's been the best marriage ever in the history of marriages.
By Jim
Co-Authored with Victoria Cumming
Please cum and check out some of her other hot erotic novels.
https://www.amazon.com/dp/B083RD5ZBH
https://www.amazon.com/dp/B083M45S1L
https://www.amazon.com/dp/B085XNJHGQ
https://www.amazon.com/dp/B0846R8GFH
Victoria is amazing kind, and friendly. She wants you to have the best sexual experience from reading her books that she lowered all her book prices to $2.99
Don't forget to follow her on her author's page so you know when her books come out. She also welcomes new fans to her Facebook page as well at https://www.facebook.com/VictoriaisCumming/