Top Ten Stepmom Porn Scenes
Your Guide to the Best Taboo Porn Available on the Web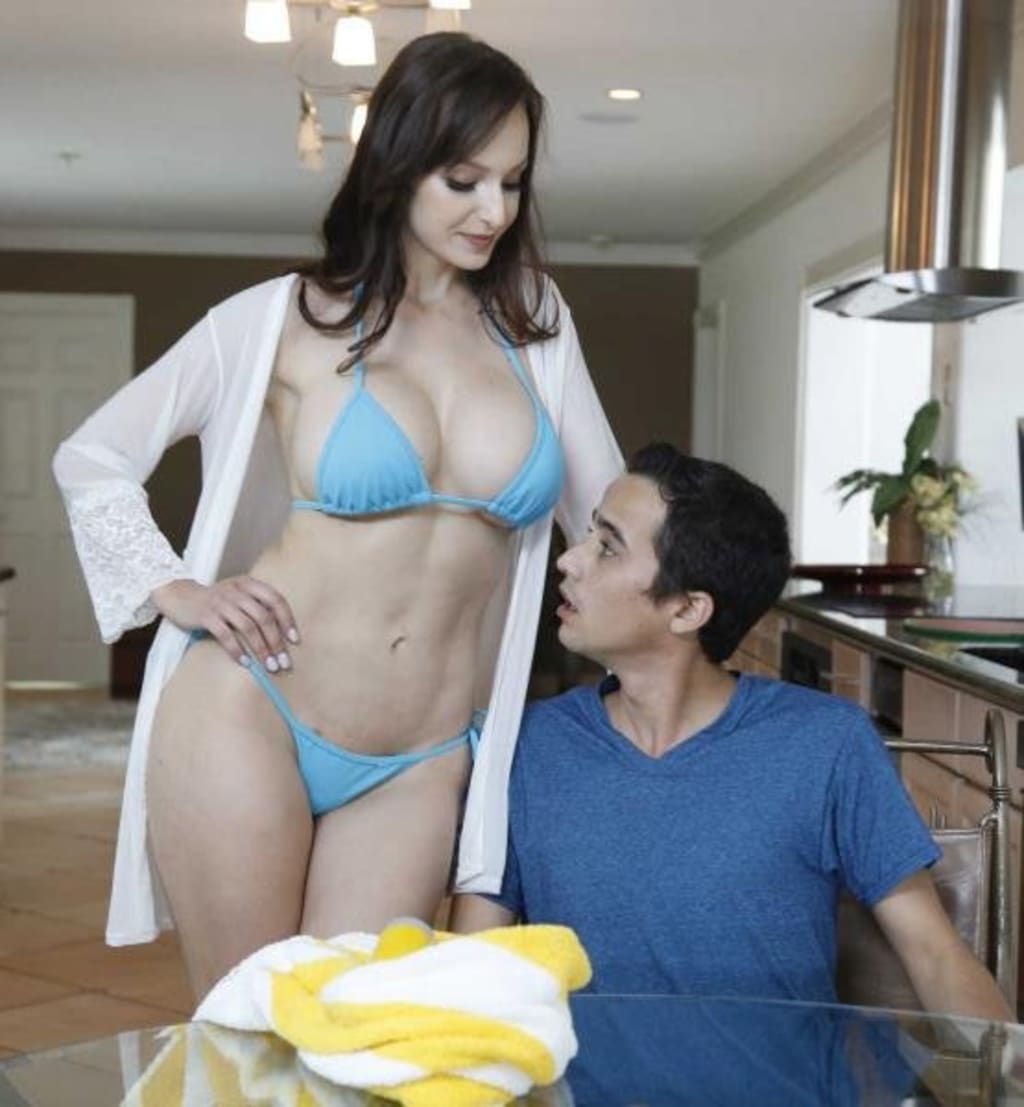 The porn industry is consistently pushing the boundaries of what is tasteful. While the taboo of pornography isn't so much of an issue anymore except for those in religious fraternities; the media of porn is dealing with more taboo concepts. If we consider the controversy of Kay Parker's 8's cult porno Taboo to be a measuring stick it shows how far directors are willing to push the envelope of good taste. While I wasn't really a fan of that film anyway as it dealt with the concept of a blood-related mother sleeping with her son; I can see why it was such a landmark title. I wanted to tone it down a bit though and give the reader my top ten for the best stepmom porn scenes available on the web. While not landmark titles they are bound to satisfy just as much as the 1980s cult film Taboo. In no particular order, I present ten of the best stepmom porn scenes on the internet.
10. 'Stepmom Gets Soaked'—Lexi Luna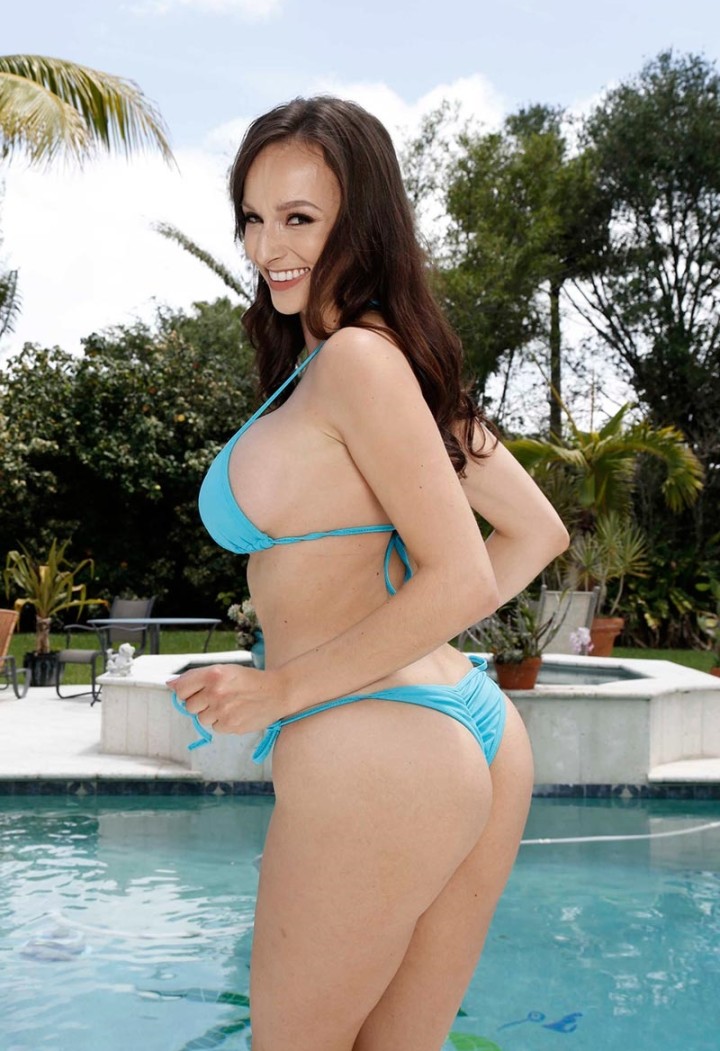 While Lexi had done taboo scenes before on the internet she had stayed well beneath my radar until she did this scene for Brazzers. The thing about Brazzers is they go to some effort to create the scenario and even get an old guy to play Lexi's husband. A young looking stud known as Ricky Spanish is the lucky guy who gets to fool around with his stepmom after getting a scolding from his father. If you watch this scene there seems to be a real chemistry between the pair. The huge age gap is equally arousing as well which makes this quality viewing.
9. Jodi West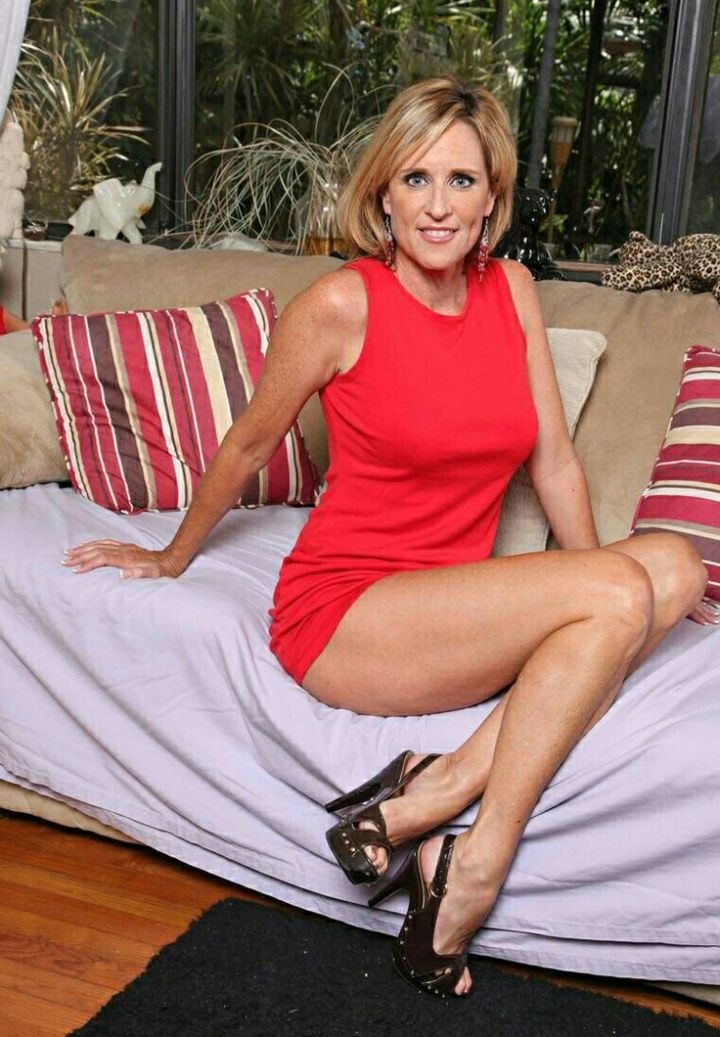 I'm going to have to put Jodi West in a class of her own because she probably makes the best stepmom scenes. With her 'soccer mom' type vibe and full lean body, she plays a fantastic stepmom. She must really enjoy what she does as she's often very willing to get drilled by a young stud. She tends to lean towards the hunky Levi Cash who is a terrible actor but the ladies are bound to love. Her scenes are widely available and she does a lot of variety around the stepmom scenario. In one particular scene, it's a type of cuckold which I won't spoil for you. Any Jodi West scene you can find on the web in bound to be a good scene.
8. Nicolette Shea—'My Stepmom's Boobs III'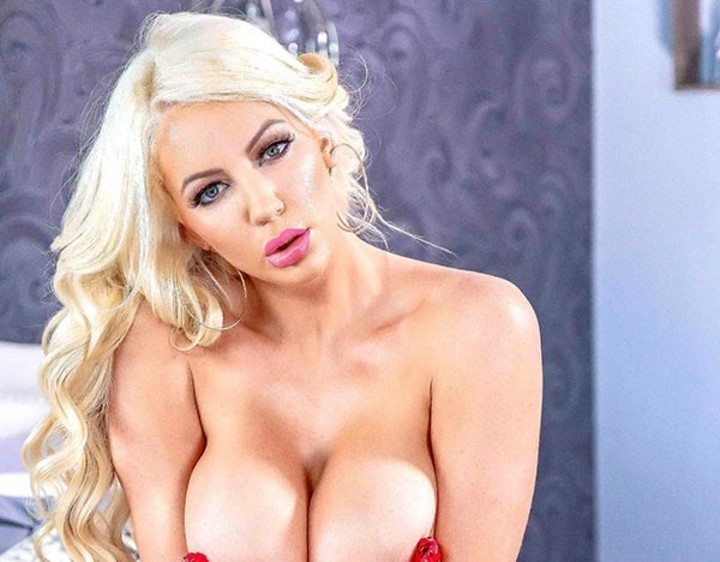 Another pornstar who's probably had a bigger impact than Lexi Luna is Nicolette Shea. A hugely popular former Playboy model, Nicolette found a plethora of work when she decided to do porn. This scene is the third installment of a series called My Stepmom's Boobs.
All three scenes follow the same sort of theme in that a son is not pleased about their divorced father's choice of new bride. On speaking with their friends they are given two solutions to resolve the problem. Firstly by exposing their new stepmothers for the whore they are or secondly having sex with them and seeing what the fuss is about. As you can imagine they always pick the second option which is better for the viewer. It's a must this scene for anyone with a breast fetish and stars Justin Hunt as the stepson.
7. Bridgette B—'I Love My Mom's Big Tit's 3'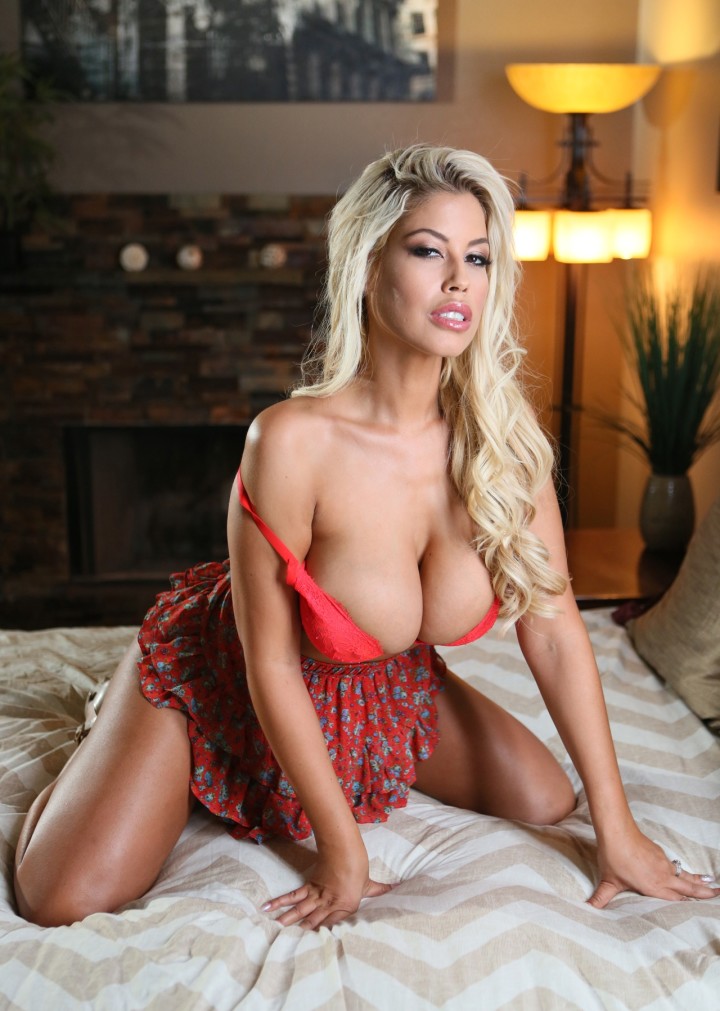 You might remember Bridgette B from those Brazzers Survey adverts as in the new ones she's in the middle of having sex. There's a very sleazy look about her which makes her more desirable to me. In this scene for New Sensations, she gets to grips with her stepson on the regular it appears. While Tyler Nixon sees her as extracurricular sex it appears Bridgette has become more attached to her handsome stepson. She tells him of her jealousy about the girls he's talking to on social media and wants him to express more eagerness towards her. It's a great scene and Bridgette's chubby backside in motion is a sight to behold.
6. Alana Cruise—'Nuru Massage'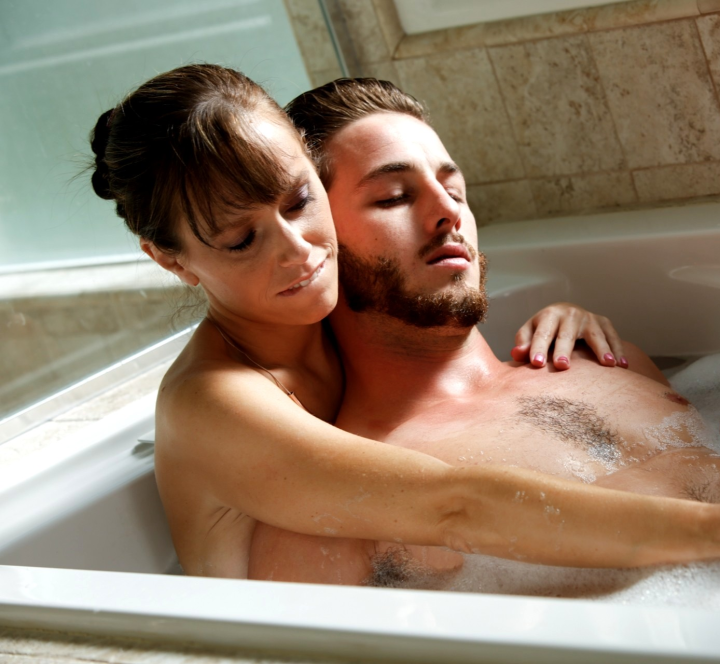 This is a good scene in that plays on the idea of a soldier coming home from service. Entitled For Love of Country Alana has a unique way of showing her stepson how proud she is of him. The initial meeting with Lucas Frost she has a very maternal warmth about her. The scene heats up quick though when Alana asks stepson Lucas to join her in the bath. Nuru Massage does scenes based on the Japanese oil massage method which are pretty erotic. This scene is no different and will make you want to browse their site for more of the same.
5. Abby Rode—'The Rode to Adultery'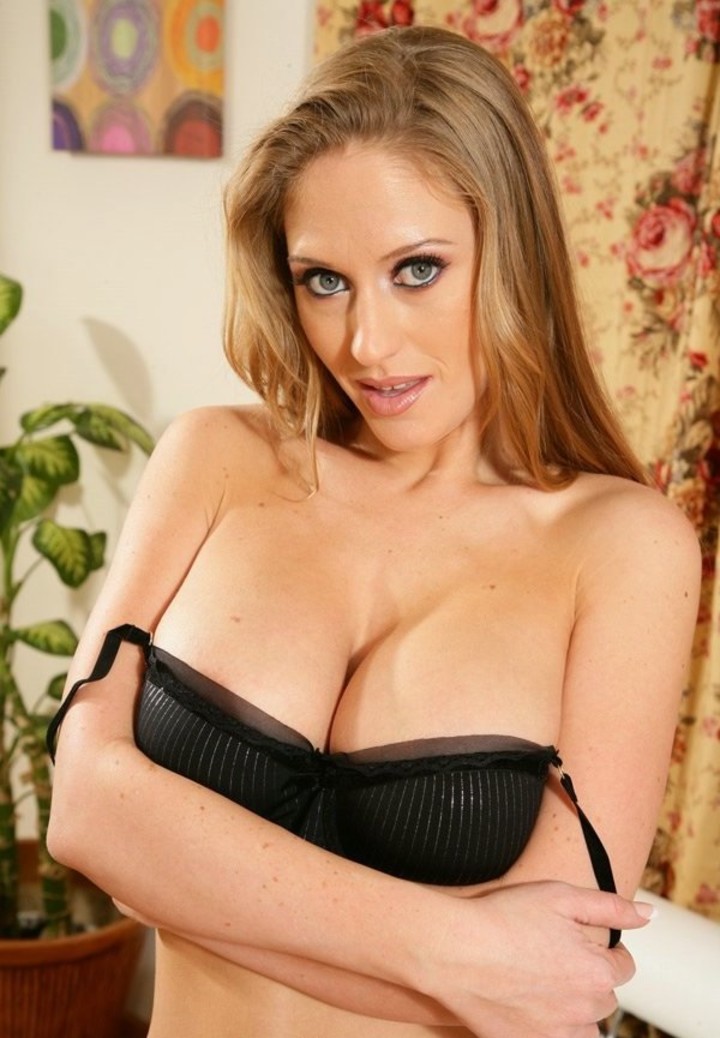 Probably one of the earliest stepmom porn scenes available is The Rode to Adultery by Brazzers. They did a lot of things right with this scene which makes it a classic in my mind. It was before the big budgets they were using on their scenes but they did an excellent job. Firstly they cast the underused MILF Abby Rode who has unfortunately retired. Her stepson Joey Brass is coming home from college and she's acting as chaperone for the evening. What's cool about this scene is her eagerness to please her hunky stepson. She gives off the impression that she is a promiscuous mommy anyway which is bound to turn the viewer on. Joey Brass does good acting too and the build is just as good as the sex.
4. Beverley Hills—'My Dad's Hot Girlfriend'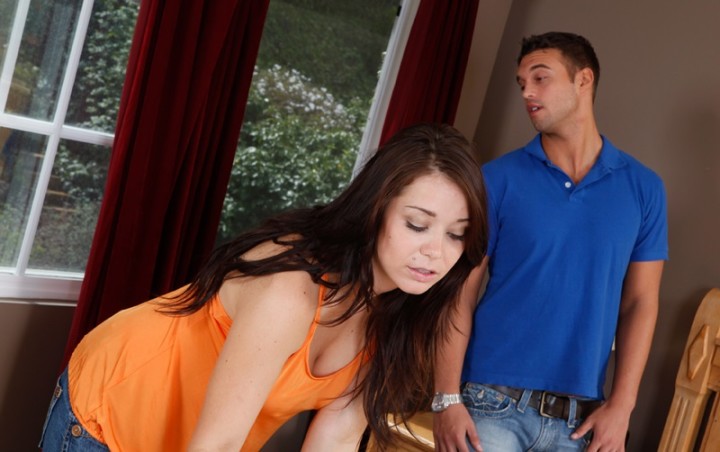 While not technically a stepmom scene; this was another site we needed to turn to before we got stuff consistently. Beverley Hills in another chaperone type scene for boyfriend's son who she's attracted to. The chemistry between her and Rocco Reed is great; you can hear the attraction in her flirtatious laughter. After she's acted like a responsible adult it's a massive turn on to hear her telling Rocco to 'bang her like a little whore!'
This has to be one of the best My Dad's Hot Girlfriend scenes I've watched. I just wish it was easier to find Beverley Hill's scenes on the internet. I think it's difficult due to the porn alias she has chosen being a city.
3. Nikki Sexx—'Big Titty Mommas 4'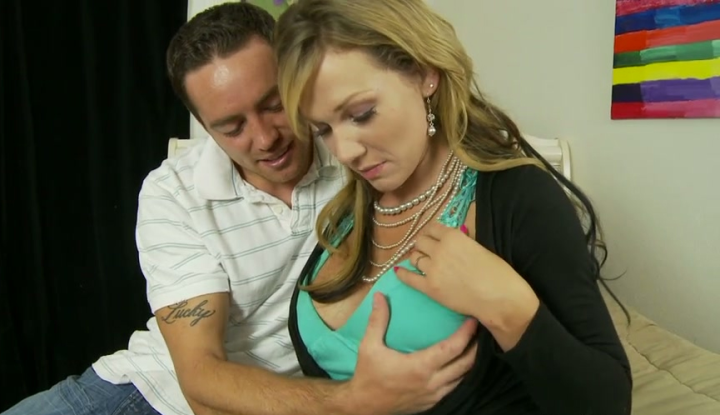 I hadn't heard of Nikki Sexx before watching this scene but I was pretty impressed. Her acting is just as good as her performing and she does a good job portraying a mild mannered stepmom. She initially helps her stepson sewing up a pair of socks after he manages put a hole in one. The stepson is a bit too hands on when thanking her and has a grope. Startled but turned on she listens as the stepson is aware of her bedroom antics with his father. From here the blonde gets naked and aggressive in some great sex. This one is available from Hustler.com and is a great hidden gem available on the web.
2. Dylan Ryder—'Bang My Stepmom'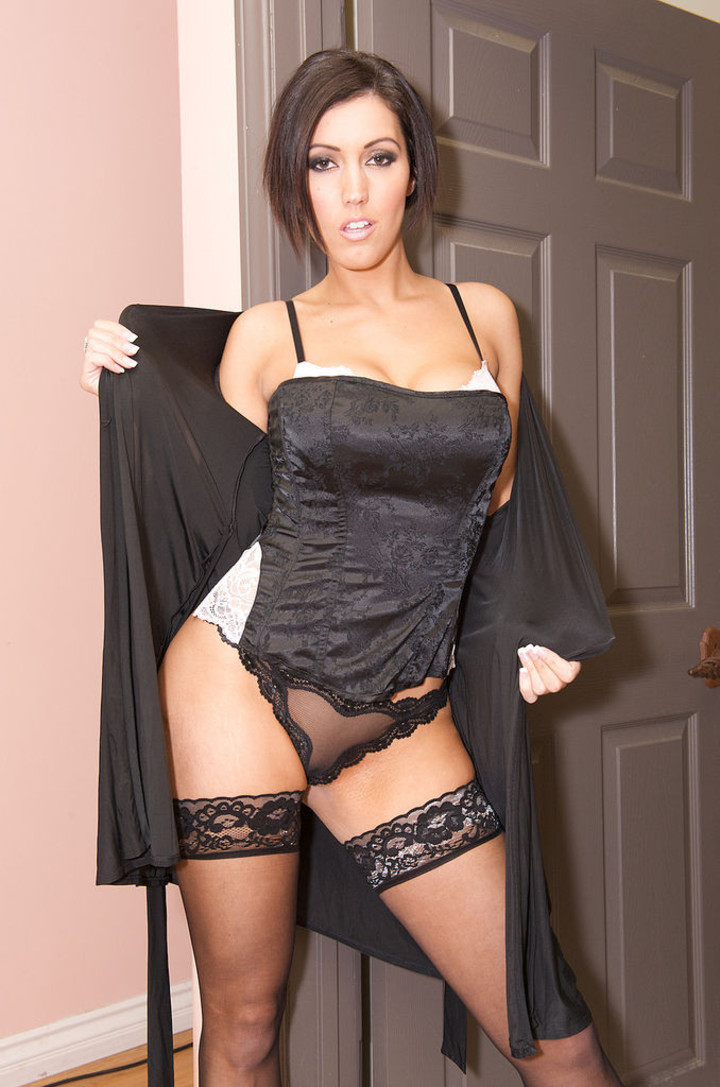 Dylan Ryder is one of those models who is so attractive you don't really need her to play a role as a stepmom. That said it's ten times hotter to watch her in such a scene and this one for Bang My Stepmom is no exception. When she finally strips down to just her stocking for stepson Will Powers its a sight to behold. Her chunky backside slamming down on his cock is something that you're going to want to watch. Bang My Stepmom is a good site which produces scenes like this from a reality TV like setting. Other porn directors should take note as they do make so really unique videos.
1. Ariella Ferrera—'Bang My Stepmom'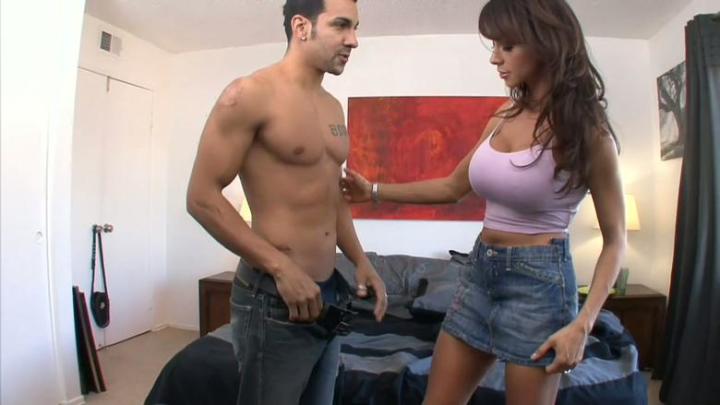 Ariella Ferrera does some good scenes regardless who she is playing. I once watched her in a Seduced by a Cougar scene where she gets double teamed by two guys. While a star doesn't have to be too dirty to be a success it does help to an extent. This scene is in the reality TV format of all the Bang My Stepmom videos which works well here. Ariella has recently met her stepson who is fresh out of prison. It appears his father is still in prison which leaves a lot of sexual tension for his wife. Her new stepson is quite dashing with his street mentality which is enough to excite Ariella. The Latina hottie is fantastic here and she gives a blowjob like a trooper. All these scenes may still be available at whorestepmom.com if it is still up but there's talk of it closing down. That said am sure you can find them by just doing a video search on Bing.com.