Taboo Lisa Ann Scene
Porn Scene Review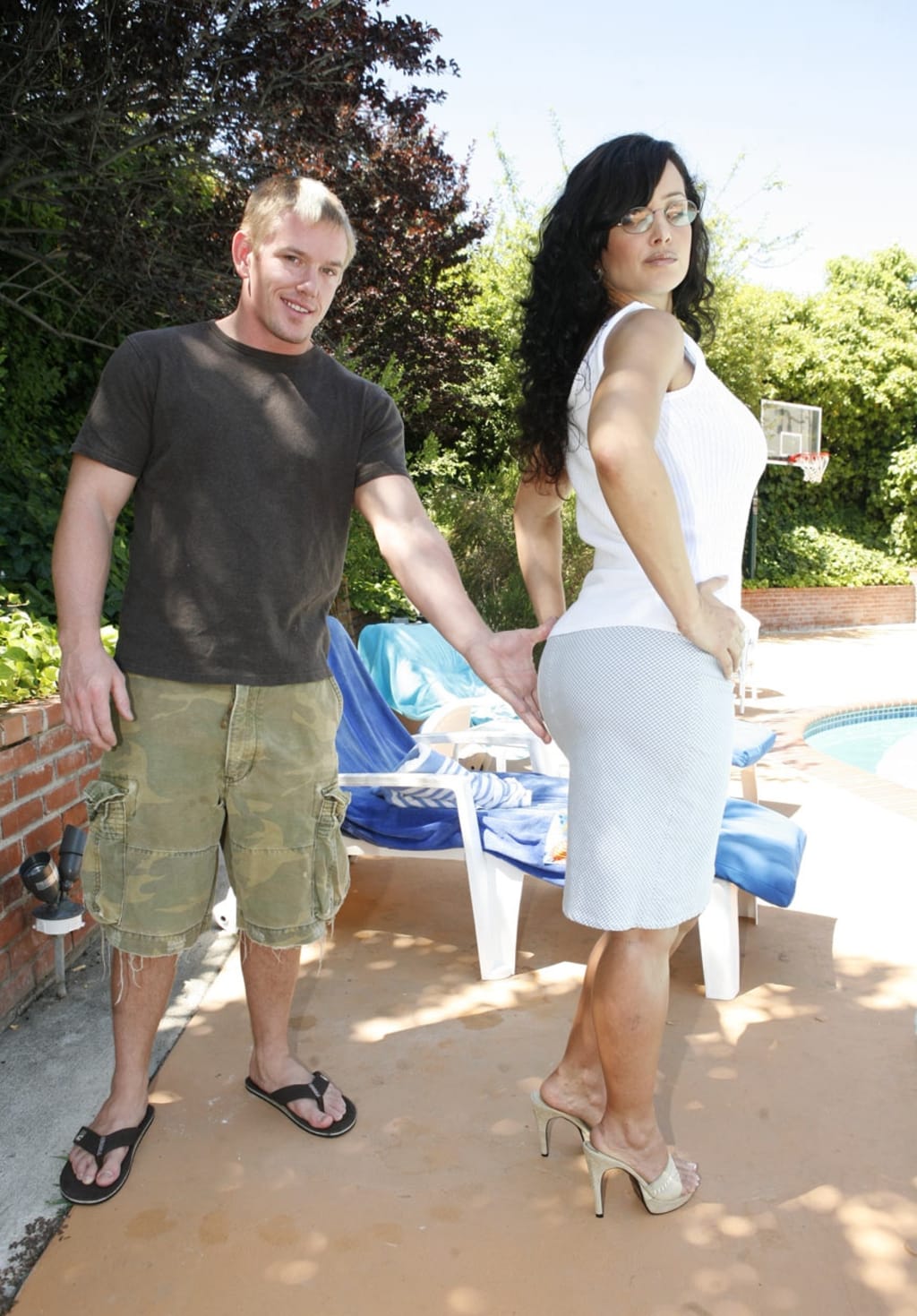 Personally I like my porn with a bit of a storyline before the performers get down to business. It usually sets up a bit of a fantasy within my mind and makes for quality viewing. With pornography being such big business, it's not hard to find your fantasy online these days. Naughty America even makes it a selling point for their own site with the tagline: "Find Your Fantasy."
Porn companies are investing big bucks into making realistic scenes for our viewing pleasure, too. With that much competition, it keeps the product at a high quality such as the scene above. The above scene is available officially from Bubble Butt Moms, although it's easy to find on the many tube sites. It was originally scene five of the Bubble Butt Moms DVD release and came in the compilation DVD Mom's Big White Tits.
The reason it's so heavily used is probably because of the quality of it, starring two well-known performers in Lisa Ann and Jack Venice.
Lisa Ann is practically porn royalty as she's a legend in the business. There was recently a photo on Twitter of her pictured with a bunch of 16-year-olds with the caption: "How do they know who I am?"
It shows her fame extends further than porn, but in this scene... she does what she does best. In this scene, she plays the stepmom of the hunky Jack Venice who seems to have a problem with his new mother. Jack's a good actor and a competent performer, both which show in this scene.
Behaving for Mommy
The scene begins with Lisa arriving home from work, looking how she's dressed above. She's angry with her stepson Jack as the house remains in the same messy state as when she left. She's also annoyed at him for remaining at home all day and wonders what happened to his job. Jack replies arrogantly, stating that he quit his job as it was "too hot outside."
Lisa is furious replying, "It was too hot for you to have a fucking job!"
It's great stuff, and seeing Lisa in this volatile mode makes her believable as Jack's stepmom. Jack storms off, stating he hates Lisa before he leaves as his stepmom shakes her head in disgust. The good stuff starts now as Lisa proceeds to the shower and we get a good look at her naked body. With voluptuous curves of 38-20-34, Lisa appears to be entering the prime of her life at 46 years of age. As the viewer gets a good look at her backside, Jack is sneaking a look from the door way. The action heads to the bedroom where Lisa calls her stepson to come and help her. Jack is awkward as Lisa is now naked on the bed, rubbing lotion on herself. She order's Jack to come help put some on her back in an implicit ploy to seduce him. Jack pretends to be reluctant as he still dislikes his stepmom, even though he's attracted to her. After some teasing massage action, the pair end up lip-locking in a provocative manner. It's a great build up to the sex, which is just as entertaining as well. It appears there's definitely a mutual attraction between the pair as Lisa goes to work on his shaft like a trooper. The large age gap makes the scene pretty taboo, which fans of that should love; I certainly enjoyed the action. The shots are well thought-out, but we definitely get the most of Lisa Ann's curves from the cowgirl position. That said, with 42 minutes of action between the pair in this grudge fuck scenario, there's bound to be something for everyone. I have to give this epic scene a five out of five. It's widely available, so give it a try if you have the time to spare.
5 out of 5