Top Porn Parodies of All Time
You might be surprised at how much fun these movies are.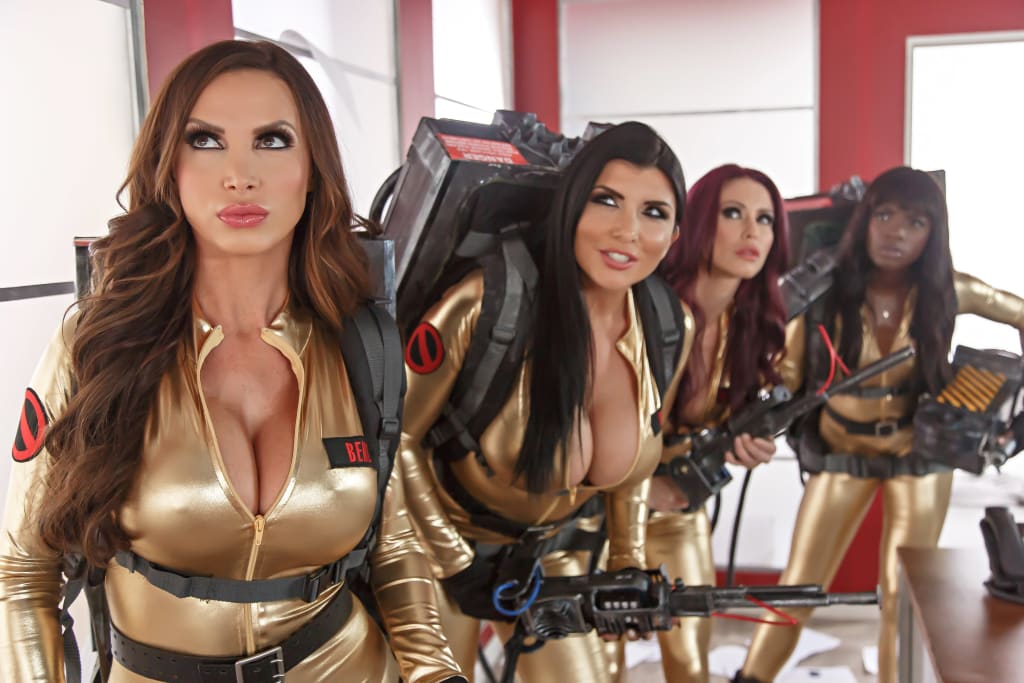 Like sex? Like to laugh? Then porn parodies might be for you. As the name suggests, these are porned-up remakes of TV shows, movies, books and comic books. And they're quite popular today.
Porn studies have been churning out parodies since the early 2000s, and the stream doesn't look to be slowing anytime soon.
But which porn parodies are worth your time? Check out these favorites below. They're all both sexy and funny, a winning combination.
'Who's Nailin' Paylin?'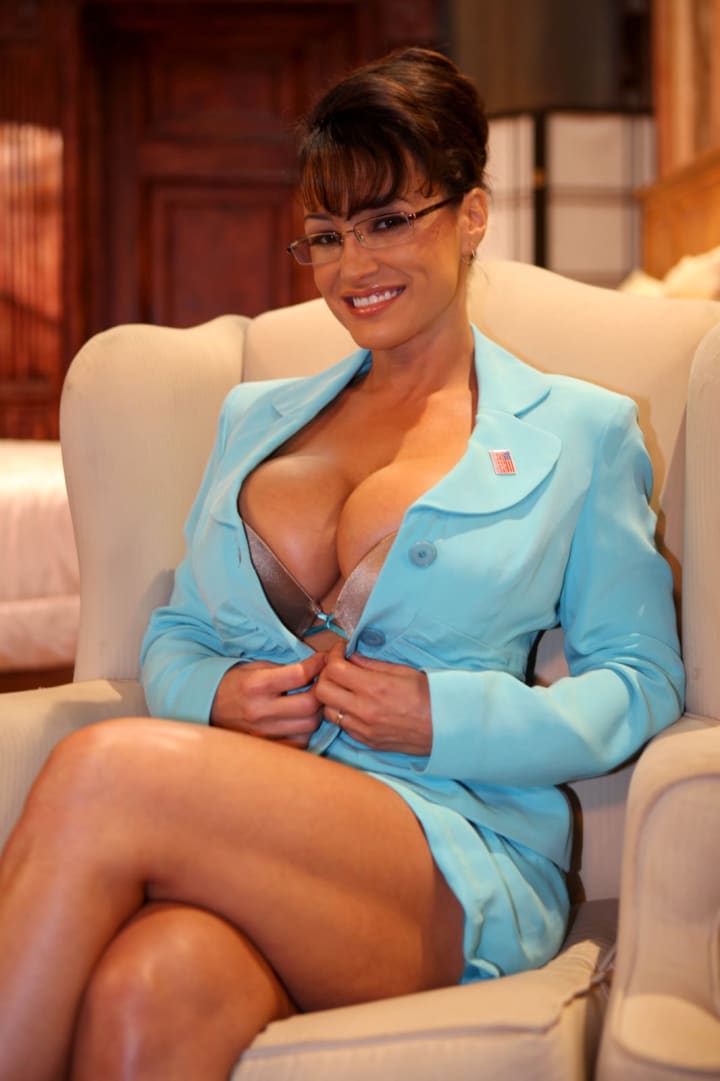 If you squint real hard, MILF porn star Lisa Ann sort of resembles monstrous politician and former Alaska governor Sarah Palin...if the former VP candidate had amazing breasts.
Who's Nailin' Paylin was released in 2008 and instantly made a splash, with news outlets across the country covering the film. The movie itself is actually pretty funny. It's clear that Larry Flynt, famous for starting Hustler magazine and the producer of this movie, has no love for the real-life Palin. As Lisa Ann plays her in this movie, she's an idiot who screws her way to the top.
The movie also includes parody versions of Hillary Clinton, Condoleeza Rice, and former Fox News talker Bill O'Reilly.
This movie is a good example of the extra work that goes into producing porn parodies. The makers of this could have dressed Ann up as Palin and filmed a bunch of random sex scenes. Instead, each scene in this movie has a story—sort of—behind it.
'E.T. XXX'—A DreamZone Parody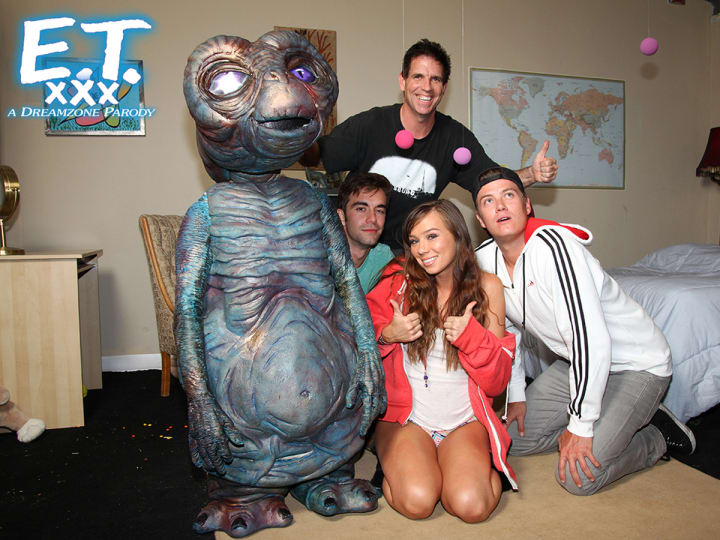 A porn parody of E.T. the Extra-Terrestrial? That has a high "yuck" factor. Surprisingly, though, E.T. XXX by the studio DreamZone is a fun parody. And it does a great job of sticking to the story of the real film, including a sexy version of the Reese's Pieces scene.
Capri Anderson steals the show here in her two main scenes. She plays the human who wants to help E.T. get home. And she manages to bring a bit of innocence to her role, even when she's having sex in a classroom.
Alana Evans shines, too, playing Anderson's mom who helps out in her own way in the effort to get poor E.T. back home.
'Jurassic Wood: Swollen Dingdong'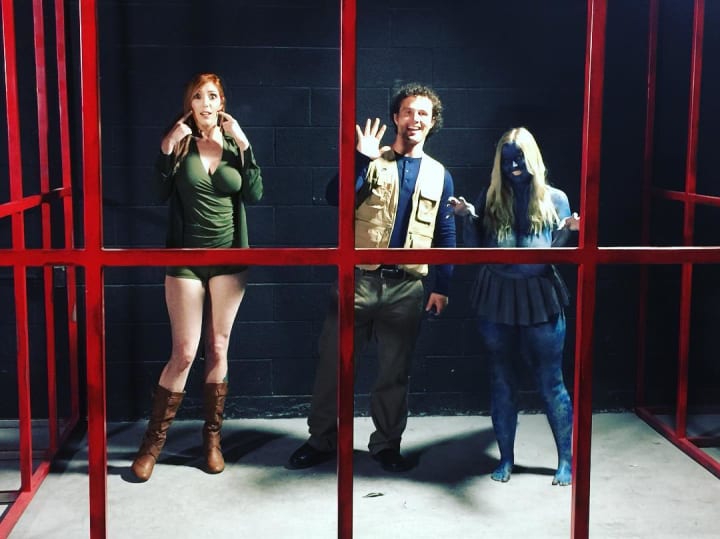 The online studio WoodRocket has produced a slew of porn parodies. The defining quality of these parodies? They're usually really weird. The company has produced a parody of SpongeBob SquarePants, after all
So Jurassic Wood, a parody of the most recent Jurassic Park movie, is weird, too. One of the stars is a busty woman painted blue and fitted with a dinosaur tail. She's called Blow, instead of Blue.
But...the actors do a fun job selling the humor here, and the parody does a good job poking fun at the Jurassic Park series. And the sex? If you have a thing for prosthetic tails, it's for you.
'Not Married with Children XXX'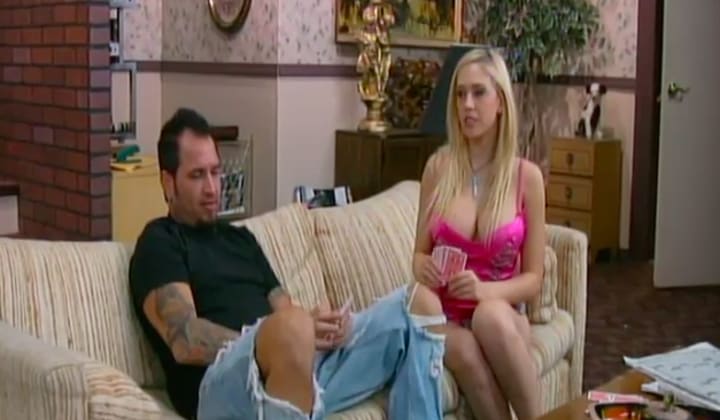 Sometimes a single performer sells a porn movie. That's the case with Not Married with Children XXX. Simply put, Kagney Linn Carter plays one amazing Kelly Bundy. Watching her falling out of her bra for an entire film? It's rather impressive.
The rest of the cast in this 2009 spoof is good, too, with lead actor Eric Swiss doing a fine impersonation of Al Bundy and Brittany O'Connell a solid Peg. And the plot? There actually is one, and it's one that would actually feel at home on the sitcom on which this parody is based.
'Sindy's Sexercise Workout'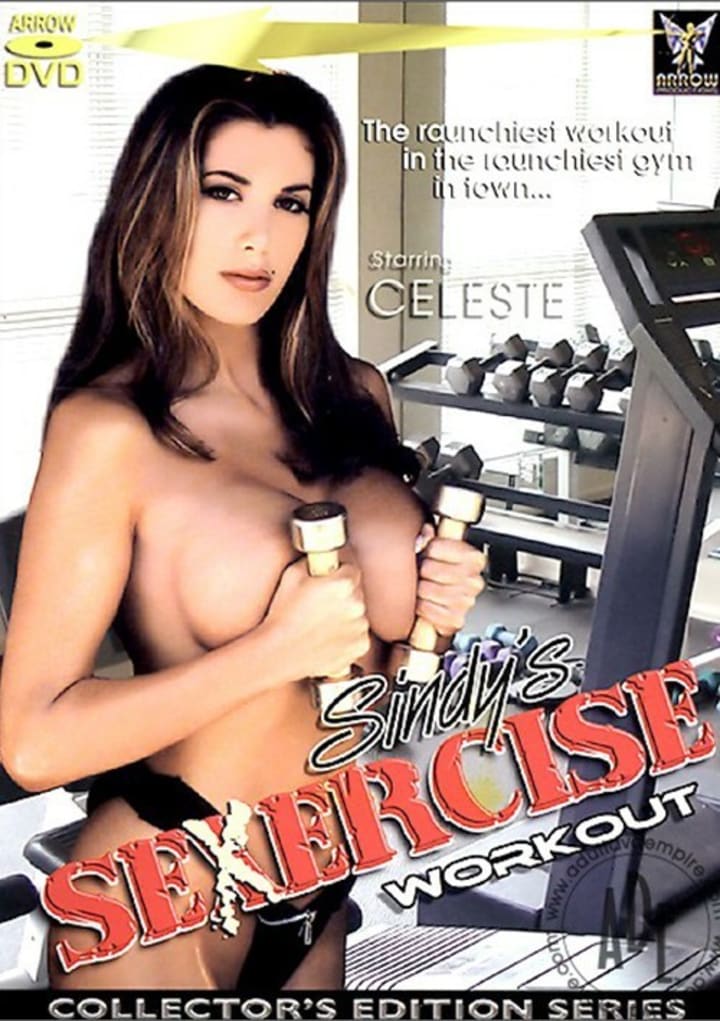 We're going a long way back for this one, all the way to 1994. That's when lead actress Celeste, one of the top porn stars of the 90s, parlayed a passing—very passing—resemblance to supermodel Cindy Crawford into a role playing Sindy Crawlforward.
Celeste played this character in four movies total. This one, the final time she'd play Sindy, is the best movie. It's basically a parody of all those aerobics tapes that stars put out in the 1990s. In this tape, though, Sindy teaches viewers not how to work out, but how to enjoy anal sex.
Oh, yeah, almost forgot: The entire "Sindy" series is anal-themed. So if you like that, and you always dreamed of seeing Cindy Crawford in the buff? This parody might be the perfect fit.
'The Cockateer'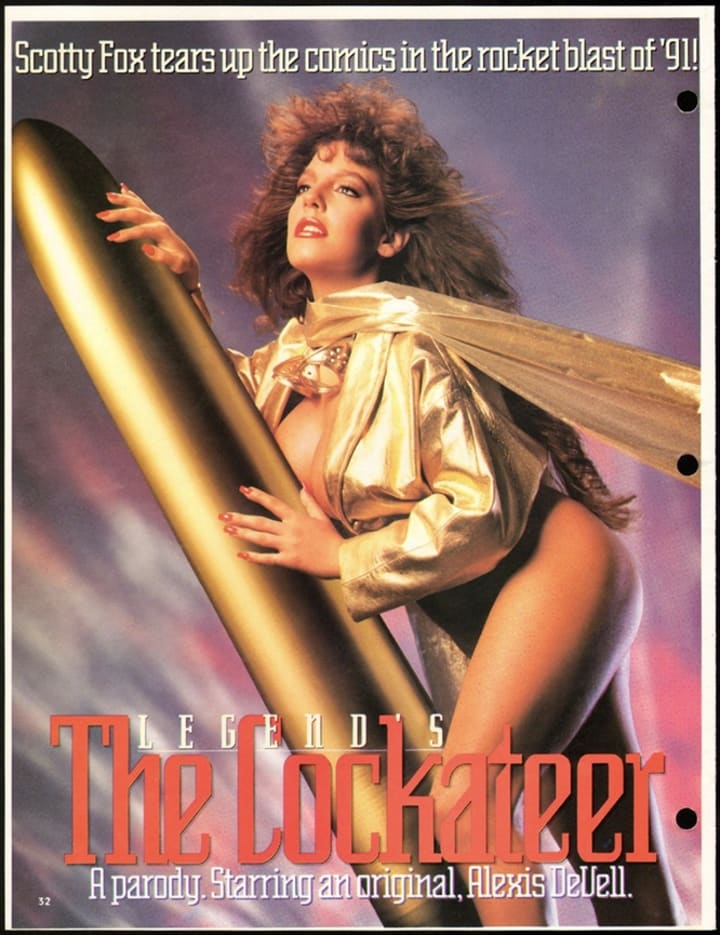 And again, we're taking a trip to the 90s for The Cockateer, a spoof of the long-ago superhero movie The Rockateer. Released in 1991, this one stars Alexis DeVelle—another top star of the 90s—as the not-so-virtuous girlfriend of The Cockateer, a hero played by the late Buck Adams.
What makes this work is the campy approach that director Scotty Fox takes with the material. Think of the old Batman show of the 1960s. This feels a lot like this, only with more sex. There's even a villain who looks a lot like the Cesar Romero version of the Joker.
The story centers on a plot to erase the sex drives of the town that The Cockateer protects. Needless to say, the villains don't succeed. This is a porno, after all.
'Titney Spheres: The Road to Ruin'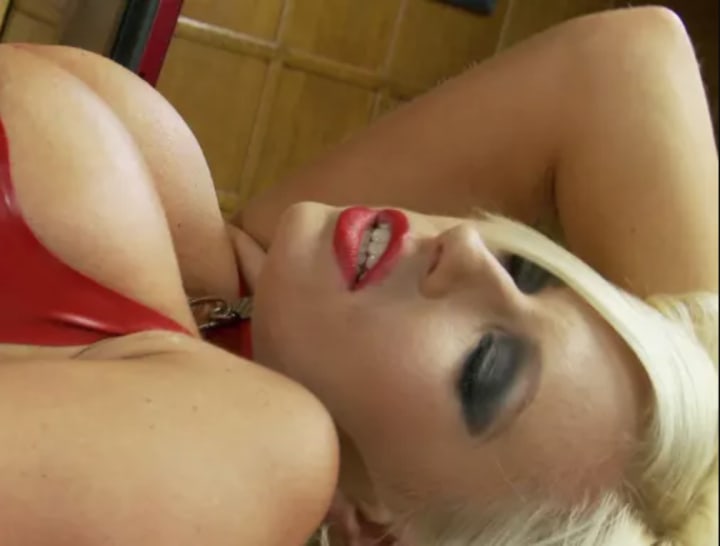 Michelle Thorne does a passable imitation of Britney Spears in this 2011 celebrity parody from Bluebird Films. The movie even opens with a parody music video with Thorne wearing a schoolgirl outfit.
The story's a bit disjointed, focusing on Titney Speheres' fall from grace, somewhat mirroring the problems that the real Britney herself had. That music video, though? It's worth the price of admission.