They Call it a Vibrator Because it ....Well...Vibrates
Okay, so I own a Hitachi Magic Wand.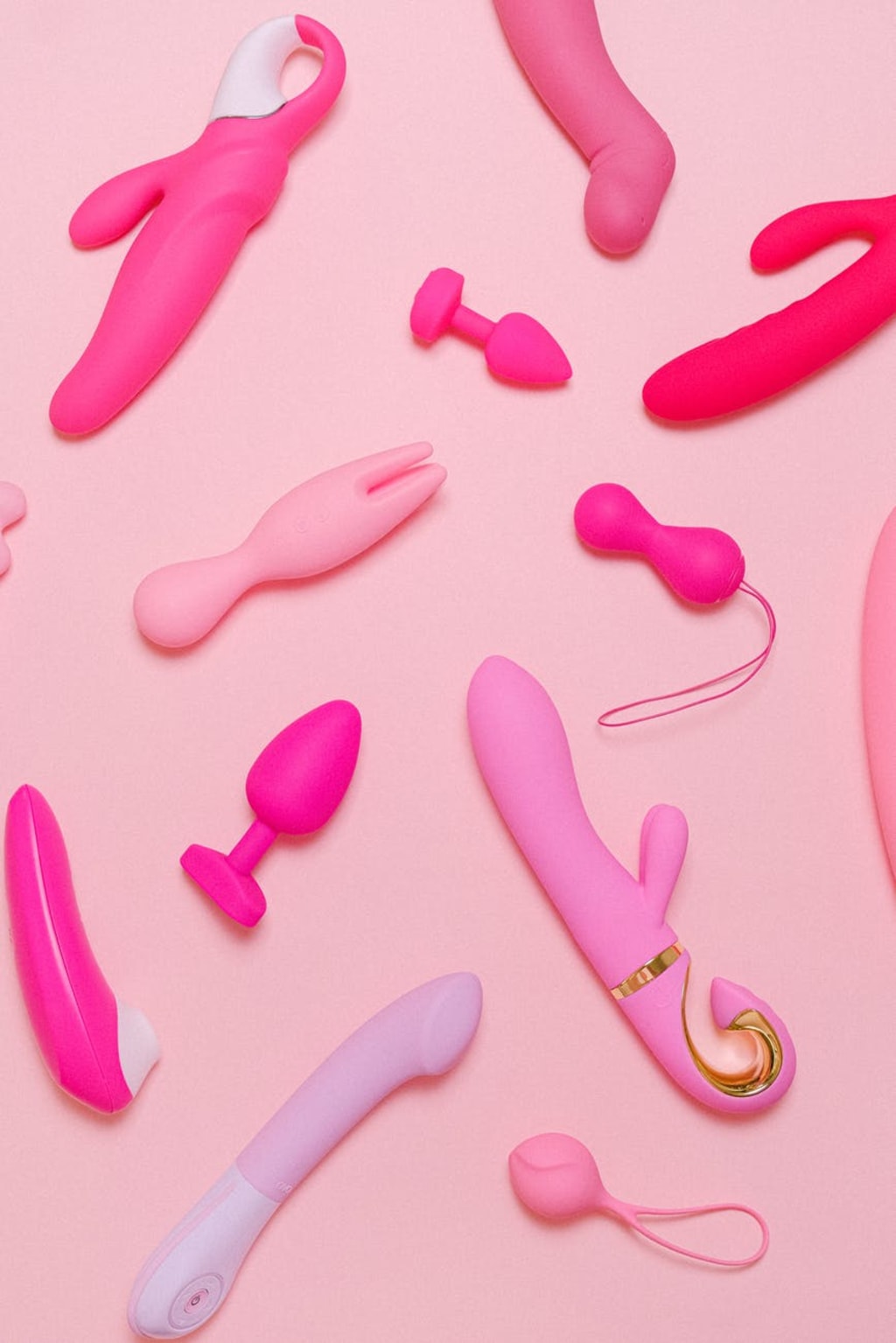 Quite frankly, I bought it for it's body massage potential more than it's, uhm, other uses.
No, seriously, I did. I mean, screw the fact it's the world's leading selling personal massager for, uhm, very personal, uhm, massaging.
At the time we decided to spend $50 bucks on a massager, it was more because I was toxic and swelling and massage was supposed to help with improving circulation, and it's also supposed to help with some pain, and I had a shoulder that bothered me.
So, okay, we bought one, right.
Now, I'm not going to say I haven't, you know, uhm, ahem, tested it for other uses.
Particularly since it comes with like these two blue attachments that go on the, uhm, ahem, head...
...uhm, of the massager, that is.
So, yeah, uhm, I have, uhm, put it through its, uhm, paces.
Now... honestly, I don't like the Hitachi Magic Wand myself. Yes, it's got a powerful vibration, but when I use it on any part of my body, that part of my body goes numb.
Doesn't matter what part of my body I'm referring to... head, neck, legs, shoulder, other places....
... go numb.
Numb.
Numb isn't good.
And that's on the low setting.
Anyway, what doesn't go numb starts to itch really bad. Well, the booklet on how to use it to improve circulation says that's actually a GOOD thing, because it means all those nasty toxin are leaving your body. I don't like to itch - do you? I mean, didn't I just say a couple days ago that itching is torture? So why would I purposely do something I knew was going to make me itch?
Well, someone, and I'm not going to name any names here, accidentally threw away my, uhm, attachments.
Now, whether we want to talk about how those attachments are used or not, that really isn't, uhm, yeah.
But I mean, one of the attachments is called the straight attachment.
Now, whether you believe this or not, that straight attachment is very good for pinpoint massage on ANY part of your body, to reduce that numb feeling the actual Hitachi massager causes. So, okay, you can use the straight attachment for a spot on your neck or your arm or like me, on my shoulder. I really liked that attachment, for, well, for multiple reasons (nodding).
Now, the other attachment... that one is called the G-spot stimulator attachment.
I'm-a thinking that doesn't leave much room for the imagination, now does it?
I mean, I'm not sure about you, but last time I was aware of it, which was pretty recently, in fact, I had only one G-spot.
And I think we all sorta know where that is.
Well, okay, maybe the woman know where it is.
Some men are still looking for it.
So off to Amazon.com I go to find a seller who sells just the attachments at a reasonable price. I paid about 50 bucks for the entire thing, so when I found that the attachments alone, silly pieces of molded plastic, were costing 30 bucks by themselves, I was a bit surprised.
Finally found one seller who sold just one attachment by itself, the straight attachment, and since it has the most varied uses, both for pleasure and relief, I figured that's the one I'd buy. So I bought it.
But before I bought it, I went through the seller's feedback, you know, to make sure they were legit and a good seller. You should always do that when buying on Amazon if it's not direct from Amazon.
Now, it seems that most everyone who sells the Hitachi Magic Wand sells it with the two attachments you see listed above.
So this seller does as well.
And on the feedback, I see:
"did not appreciate the extra toys included, was very offended"
OMG.... I was rolling with laughter.
I figured what happened is someone bought it, and didn't realize it would show up on their recently purchased items and couldn't figure out the privacy settings to block that from showing, so they had to feign offense.
It gets better...
One of them said that the box with 'personal items' in it was open and the postman delivered it and made a lewd comment.
(giggles)
Now, I have to ask... are people really so shy about personal pleasure?
Here, since many of you readers are new to my blog, you MUST read my Masturbation Blog... it's really THAT good. You'll laugh, promise, or your money back. Go ahead, it'll open in a new window and it's an old blog of mine right here on Myspace. It's worth it. I need to write part two since it's been so long and I promised I would.
Anyhoo... I guess some people are shy.
Me? I'd be naked or close to it as often as I could legally get away with it. Talked to a good friend of mine last night who wouldn't go to Sonic in her jammies.
I was laughing. You know how many times I just slipped my flip flops on and hopped in the car to run to the drive thru somewhere wearing nothing but a short nightie or a long t-shirt?
But to get up in a stink and give a vendor bad feedback because they added some 'toys' for 'free' to the VIBRATOR you bought, that's pretty prudish, don'tcha think?
In the future, send me all the free sex toys. I am not above, uh, testing them, strictly for research purposes, of course.
About the Creator
An award-winning author and professional dreamer....Michelle Devon lives on the southern Gulf Coast of Texas with five amazing parrots, and a very tolerant cat. http://michelledevon.com
Reader insights
Be the first to share your insights about this piece.
Add your insights