The Sexual Misadventures of Pandora
Rain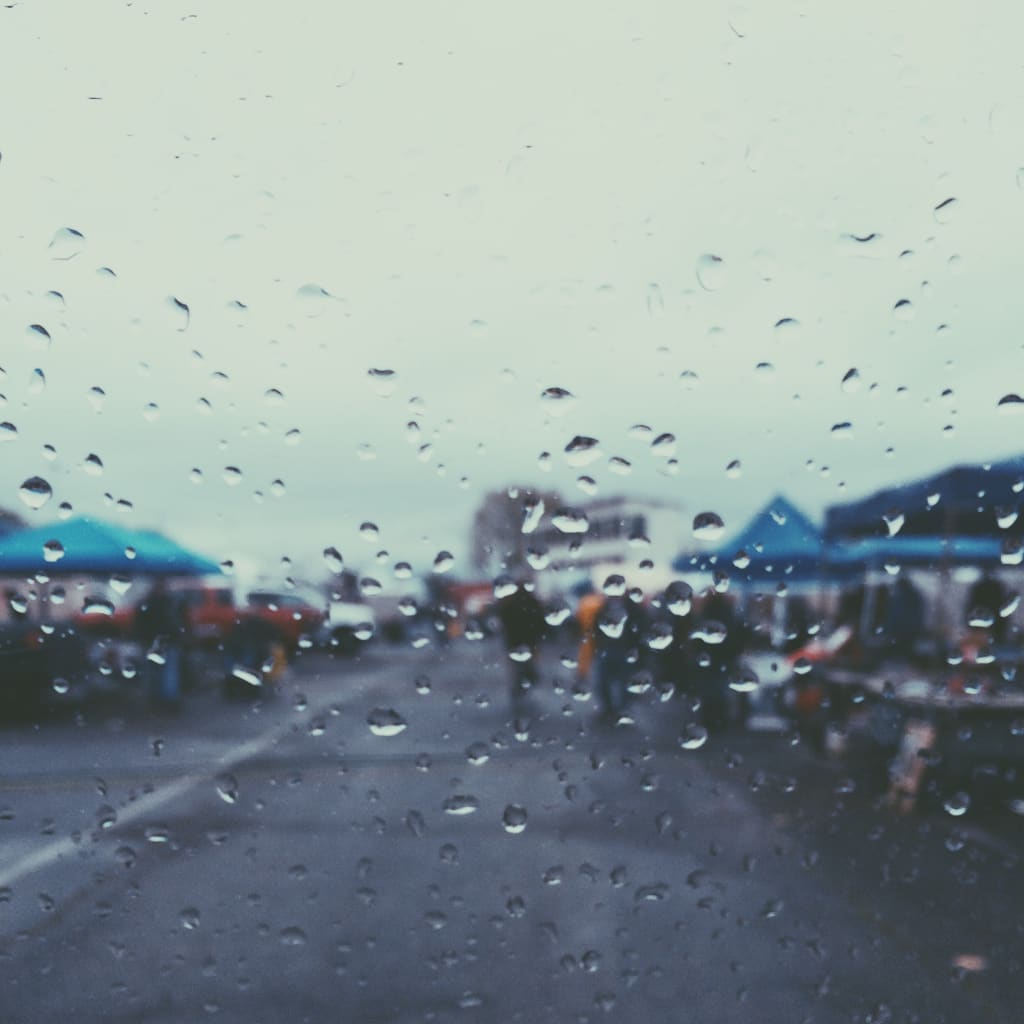 Photo by Ryan Wilson on Unsplash
Although I was in an unfamiliar place, I found comfort in awakening to things that were familiar to me – like the smell of curtains blowing a light linen scent all over the room and the sound of the rain lightly caressing the ground. Just then, I heard the faint laughter of a couple stopping right under my window pane. So, I closed my eyes to listen to their exchange – In my mind they were walking hand-in-hand. You see, I have this way of sensing things even when I cannot see them. I turn my thoughts back to hearing the sexy raspiness of the way she laughed and the masculine tone to the way he said her name and I imagine they are completely and utterly in lust for one another.
I continued to conjure up thoughts of what they looked like, what their everyday lives were like, and where they were going. I wondered if she was a school teacher and he a lawyer, or was she married and he was her boy toy for the weekend, or did he do something sexy and exciting like play in a band and she was his personal groupie following him from city to city. Or, could it be that he had a hold on her that she couldn't resist or did she rule his world with such sensuality and sexual prowess that he couldn't think straight or bare to live life without her.
My curiosity pulled me closer the window and as I walked across the grey hardwood floor dragging between my legs the softness of what felt like a 900 count Egyptian cotton sheet. I peered out the window to an amazing view of a street so filled with character, all I could do was smile. Then I diverted my attention to the couple and smiled at the site of the gentleman with his left arm tossed over her shoulder and her right arm stretched around the back of his waistline, but her hand was cleverly placed in his pants - while the fingers of her left hand clasped his. She clutched him so tight as if to let everyone know he belonged to her. Just then he glanced down at her, smiled and planted a sweet single kiss on her forehead and then gazed into her eyes once more – as if to say he adored her, but still wanted to screw her raw.
The thought of wondering where they were going entered my head again – I somehow felt a connection to them, to their union – I wanted more of them. I wanted to know their story, what attracted them to one another. My mind raced to him tying her up and her screaming with pleasure; then back to him on his knees with his hands behind her legs, kissing her gently while her head drops down to attract his gaze. She gave him a smirk, like she knew exactly what he needed.
She would then kneel down and force him on his back to the floor, lifting up his shirt as she lightly bites his stomach. His smell was intoxicating – it made her want it in her mouth. She proceeded to stroke it with her tongue while he relaxed himself in pleasure re-positioning himself on the floor. He placed his hand on her head and began to stroke her hair while she got it wetter and wetter – inches constantly appearing and disappearing in her mouth.
By now I was in the window touching myself and moaning not concerned with the people walking by that might hear my cries for attention. I wanted… I needed someone to make me feel as I imagined he made her feel. The couple now looking up at me as if they knew I was pleasuring myself because of them. I latched on to their gaze and smiled. She blew me a kiss and they continued on their journey, I watched them in awe as they slowly disappeared a few blocks into a crowd of people.