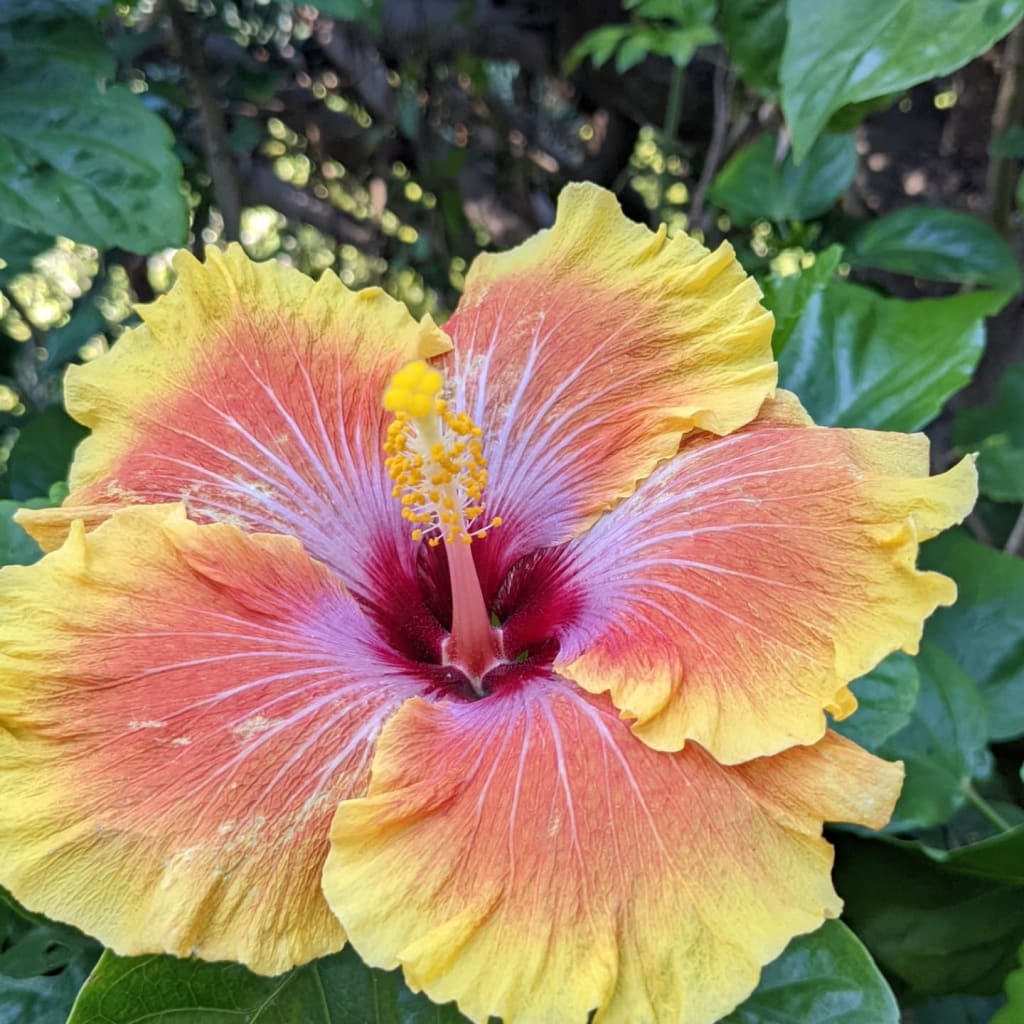 Ricardo Perez was raised in a privileged and lavish lifestyle. He had the best education and luxurious vacations. It was all taken for granted until his parents died in a tragic accident. Now he was burdened with running the estate he enjoyed so much. There were orchards and cabins to run.
For most of his life, Ricardo was often the charge of other people. His nanny raised him and headmasters and teachers taught him. Upon returning home his parents were rarely around. He knew nothing on how to care for the orchards and tenants that he was now in charge of. Hours spent in the study reviewing papers and ledgers gave Ricardo the impression that his father ran a tight, if not harsh, business. Rents were high and maintenance and improvements were minimal. The lavish lifestyle started to lose some of it's glamour.
Ricardo spent his first weeks as the head of the estate by going from orchard to orchard, cabin to cabin learning about the state of affairs. Each day that passed wore on him. How could matters have deteriorated so much without anything being done? Workers were restless and seemed to have little faith in Ricardo's promises to improve the orchards and cabins.
During his second week he was visiting a cabin named The Wooden Rose. It was nestled along a small creek with trees and wild roses creating a small courtyard around the small cabin. Although many of the cabins were used to house workers, some were rented out for vacation rentals. This one seemed like a quaint vacation escape. Upon knocking on the door Ricardo was greeted by a young woman not much older than himself.
She was surprised and flustered at the man on her stoop. After introductions Ricardo learned her name was Kimora. Learning that she was speaking to the new head of the estate she invited him in for a drink.
The cabin was well maintained, a start difference from many of the previous cabins that Ricardo had visited in the last few days. As Kimora poured two glasses of wine, Ricardo jumped into the purpose of his visit.
"I am here to talk about the rent for this cabin and see if there are any maintenance issues that need to be taken care of." he said
Her hand shook as she handed him the glass. "I never paid rent while living here." she said
The ledgers in the office seemed to indicate that late payments were only accepted with a large fee assigned. There was no way that his father would have allowed a tenant to stay with no rent paid.
"We had a different type of arrangement."
"What sort of arrangement?" Ricardo asked. Kimora sipped her wine and fidgeted nervously with her fingers.
"Your father cared for all of my desires, rent and utilities, anything I asked for, and I looked after his desires, whatever he asked for." She responded softly. Her eyes looked meekly up to Ricardo and her body stilled as she finished. "I am happy to continue this arrangement with you if you wish."
He stared at the woman. Her soft curls framing her face as she looked up at him, her breasts lifting and straining against her blouse as she breathed. With his hesitance, Kimora leaned forward, giving him a full view down her blouse, seeing her flesh press up against black lace. Her hand found his knee and slowly moved up his thigh.
"Would you like a sample? You can always tell me to stop. I can be moved out in a day if I can't provide what you desire." Her voice becoming softer and huskier with each word. She lowered herself to the ground in front of him, gently moving his knees apart. With her eyes locked on his she couldn't see the bulge that was growing in his pants, but would soon feel it as her hands made their way up his legs and to the buttons of his pants. Ricardo could only gape as she undid his pants and released his cock from the prison of his pants.
"Shall I continue?" She asked, licking her lips.
"Yes"
She started to take him into her mouth. Slowly engulfing his length. With torturous slowness she brought him in, sucked, and licked as she took her mouth away. After removing his pants fully he had his hands in her hair, pulling her mouth back onto him.
As her fingers gently grasped and squeezed his balls she asked, "Do you like this arrangement?"
"It seems a bit one sided" he responded before lifting her to stand. "Remove your clothes" He demanded. Once she was naked in front of him he placed his hands on her hips and lifted her onto the table. He lowered his head to kiss the inside of her thigh as his hands roamed from her hips to her breasts and nipples. A quick glance told him that the intoxicating scent was coming from her pussy, already glistening for him. Ricardo hardly got more than a dozen licks in before he was pushed back. He rocked back onto his heels and fell back on to his hands, knocking the chair over with a sharp clatter.
Kimora lowered herself off of the table as graceful as a cat stalking its prey. She smiled and she posited herself over Ricardo and lowered her slick warmth over his shaft. They moaned in unison as she began to ride him. Her hands splayed onto his chest as she worked herself on him. Ricardo didn't realize that his eyes were even closed until the snapped open with the sharp pain coming from his nipples. Her fingers had found and pinched his nipples. With a grunt from him and a gasp from her, Ricardo grabbed her waist and flipped her under him. Twisting her over he began to take her from behind.
"The arrangement includes anything I desire, correct?" Ricardo asked as he withdrew out of her. He started pressing his cock, soaked with her juices into her ass. "Anything at all?"
"Anything." she responded breathlessly. "Oh yes, anything you desire."
He stretched her cheeks apart and watched as he entered her ass. Watched as it gripped him tightly as he moved in and out. Without warning, he slammed fully into her, his balls slapping against her. Supporting herself with one hand she reached under and started to rub her clit, moaning and rocking back against him. With a final thrust Ricardo pulled himself out and let him cum cover her back and ass. With one last shudder, he slapped an ass cheek and stood up.
"I think I am going to like this arrangement" Ricardo murmured as he watched Kimora get up and move to the bathroom to clean herself up. Ricardo started to get dressed, he was going to be late for his date that night.
"I'll be back sooner rather than later" he called from the door as he opened it, ready to leave.
"Any day other than Tuesdays" she called back from the bathroom. "I fulfill your sister's desires on Tuesdays."
Reader insights
Be the first to share your insights about this piece.
Add your insights