Televangelist Jimmy Swaggart Feels Like Donald Trump
Prostitute Debra Murphee discusses the intimate details of her secret sex life with notorious televangelist Jimmy Swaggart. He voted for Donald Trump. Debra Murphee did not.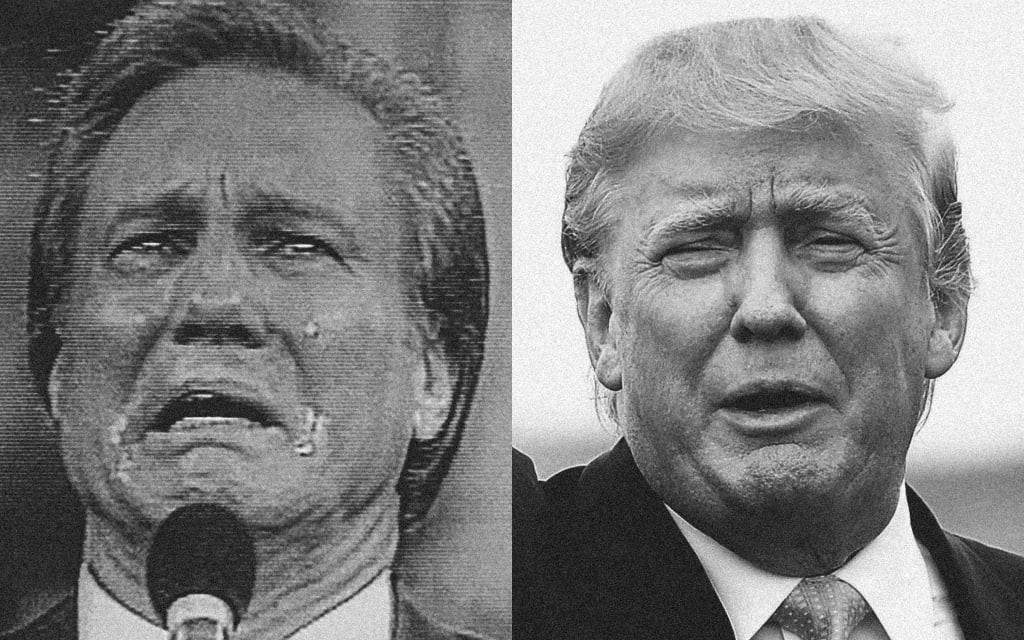 In an age of hypocrisy where Donald Trump can be elected president, it is important to look back on historical conservative con men like Jimmy Swaggart. There is much to be learned from history. Perhaps one day we will see Donald Trump shed tears for his aberrant behavior. Swaggart's fall came at the hands of Prostitute Debra Murphee. But irrespective of this clearly reprehensible behavior, deplorable conservatives still believed him a man of God. Jimmy Swaggart continued his work with Jimmy Swaggart Ministries. After his televised admission he went back to work, even commenting in the newsletter from his church,
"The other day, while taping our program, A Study In The Word, I began to exhort the people not to think lightly of what the Lord is now doing. When I began to speak in that vein, the Spirit of God came down in the studio. I believe, ladies and gentlemen, that what is now happening, and what is going to happen in the very near future, is going to be one of the greatest moves of God—at least as it regards souls being saved and lives being changed—that this planet has ever seen."
What a fucking lunatic.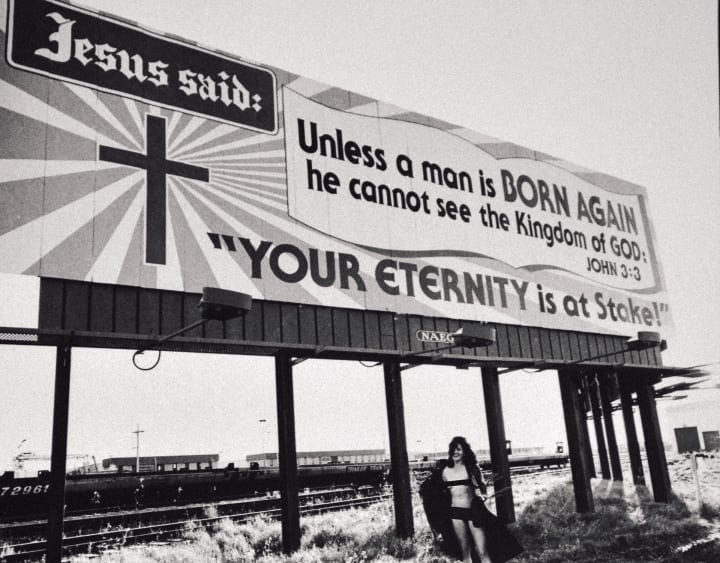 Is it possible that Jimmy Swaggart's great move of God was to come decades later with Donald Trump's presidency. Perhaps the intellects are wrong. Maybe God is an old conservative white man. The stories of Donald Trump's sorted past will haunt him through his presidency. Perhaps they will sound something like prostitute Debra Murphee's adventures with Jimmy Swaggart.
Below is an excerpt from the original expose of "Jimmy Swaggart's Secret Sex Life," written by investigative reporters Art Harris and Jason Berry. In addition, we present an expanded portfolio of Debra Murphree's reenactment of Jimmy Swaggart's requested sexual fantasies. These include a number of photographs that were not shown in the July 1988 issue of Penthouse.
"I'm not looking back...I want to serve notice on demons and devils in hell: The best is yet to come!"
Sounds like Trump but it was Jimmy Swaggart 1986.
"My sin was done in secret," wept Jimmy Swaggart before a television audience of millions, "but God has said to me, 'I will do what I do before the whole world."
Sounds like Trump's "locker room talk" explanation.
"My sin was done in secret with Billy Bush" Trump said sternly, "but as I am God, I make it "ok" to excuse locker room talk for the whole world."
There will be more Jimmy Swaggarts in Donald Trump's America. And more of them will get away with the same shit that Trump and his kind have done for years.
In a sensational and exclusive interview and portfolio of photographs, Debra Murphree, the prostitute behind the religious scandal of the 20th century, describes and re-creates the poses and actions she used to inflame the reverend's desires.
Prostitute Debra Murphees's own words.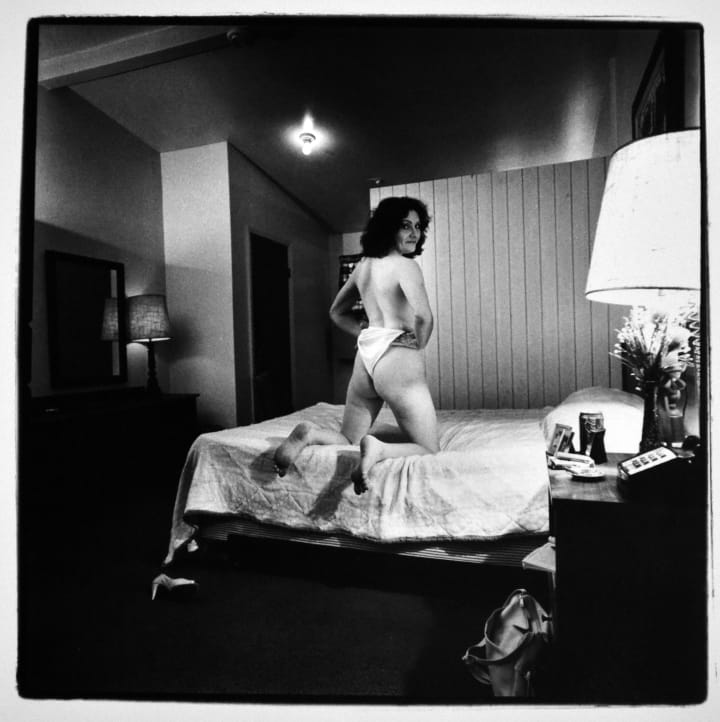 "Most people paid me $30 or $40 for a quick blowjob. When I first met him, he offered $10 to jack off, and I said, 'No,' and he said, 'But I'm going to do it myself. You won't have to touch me.' And I said, 'No, I won't do nothing under $20. Even if you want to look at my titties, you have to give me $20.'"
"The only time he gave me more than $20 was when he came back the same day; he'd give me another 20. Or he might have brought the rubbers and let me keep them. He always brought Trojans Lubricated in the blue pack…Most of the time when he'd buy them and let me keep them; he'd buy a box of three.""God, what a freak! Kinky! Here he is up there preaching for all this money, and when I see him, he's kinky and cheap, too…He was so cheap. He would call and try to get me to get him off over the phone. He'd say he'd pay me the next time. He asked me to unbutton my blouse and unzip my pants in the car while he drove around and jacked off. Once he asked me to hop out naked in broad daylight in front of strangers so he could see the shock on their faces."
"He'd always try to talk me into pulling my pants off and facing him sideways with my legs spread. I said No, I'm not going to take my pants off in the car. If we get stopped, I won't have time to put them back on.' He just laid on the bed and he said, 'Just stand over me,' you know, 'I just wanna peek.' He wanted me to have a dress on, and I'd pretend that he's not there, and then he'd come sneak up and peek up my dress."
"He just more or less liked to see the lips sticking out my panties and liked it real tight. I'd start standing up, pull my underwear up between my crack, and then he'd tell me to get on my hands and knees and then turn over and take my panties off and play with myself. He said I had a fat pussy and he liked fat pussies."
With Debra, the preacher became a man of few words: "The only thing he really talked about," she says, "was how much it turned him on for me to be in another position. He pulled his thing out and started playing with it."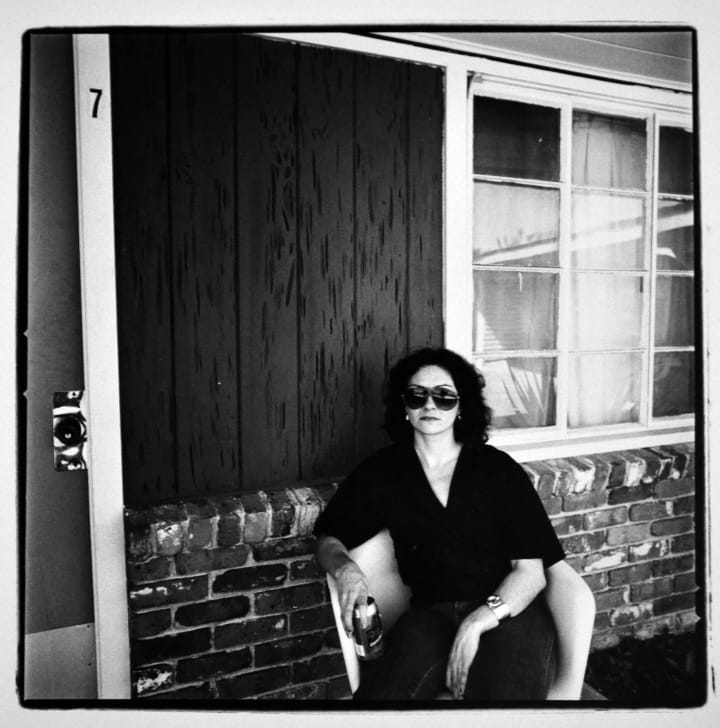 He offered a miserly $10. "No way," she said. "I don't do anything for less than $20. I'd ask him if he wanted me to take my clothes off. He says, 'Yeah, down to your panties.' I'd say, 'How do you want me?' He'd say, 'Get on your hands and knees on the bed.' So I would.""He would just tell me to stick up my ass in the air and spread my legs. I had to pull my panties up real tight 'cause he would like to see the crack. I was on my knees, doggie-style, with my feet hanging off the bed...He pulled his jogging suit down around his ankles and left his T-shirt on...He stuck it in and pumped a couple of times and pulled it out...He was very easy A few pumps and that was it. He'd just moan, and as soon as he got done, he'd throw the rubber in the trash, tuck it in, and walk out the door."
"Before I even had a dildo, he would say, 'Have you got something on the order of what you could stick in you...?' It was an ordinary dildo, pink, about six inches long. He'd just sit in a chair watching and jacking off. He would just say, 'Okay, I'm through,' and pull the rubber off, and he'd throw it right there or drop it off in the trash."
Sometimes he dropped it right on the floor and I had to pick it up, but mostly he had a hanky with him or I had a rag laying here. He'd just wipe it off and put it in his jogging suit and go out the door. 'Well,' I'd say, 'okay...I'll see you later."
Find Donald Trump's Debra Murphee and I will publish it.
About the Creator
New Yorker in his forties. His counsel is sought by many, offered to few. Traveled the world in search of answers, but found more questions.
Reader insights
Be the first to share your insights about this piece.
Add your insights