Taylor Vixen & Lily LaBeau Office Lesbians
'Sweetheart Video' Scene review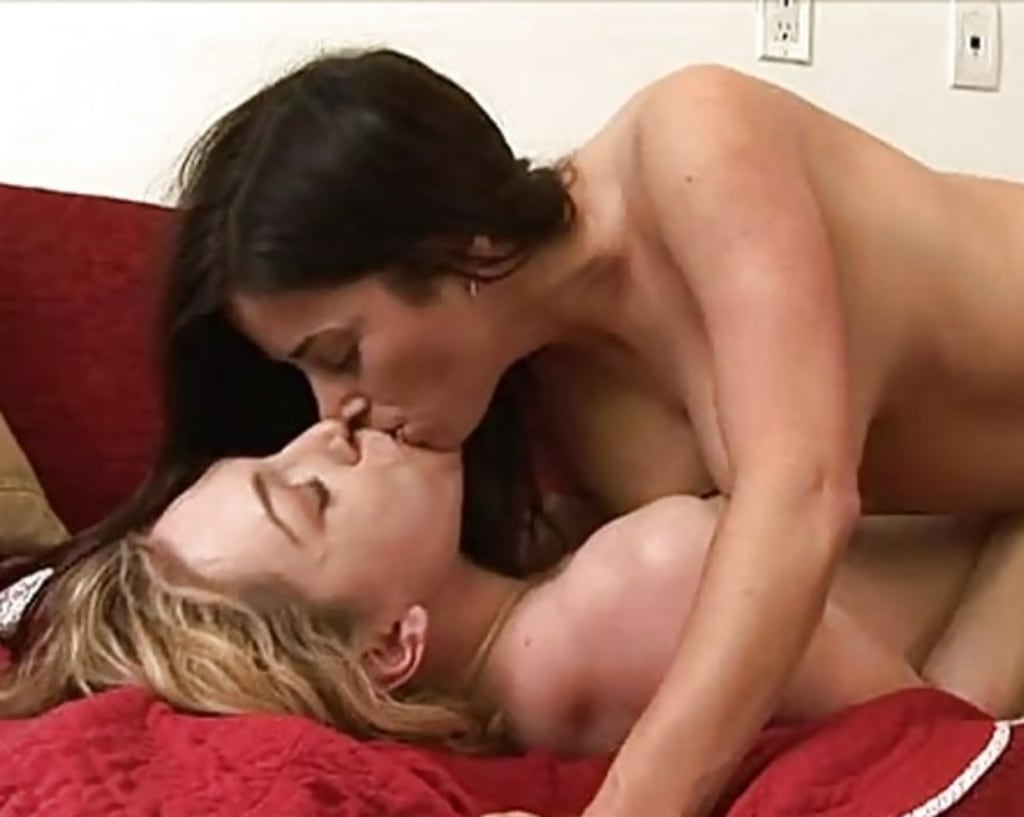 One hot clinch; sexy girl on girl action from the scene.
I'm not really into lesbian porn as it just doesn't seem to do it for me. Perhaps when I was sixteen watching two gorgeous chicks lick each other out was more appealing to me. I remember that scene from mainstream movie 'Wild Things' where Neve Campbell and Denise Richards go at it. What made it twice as hot was the pair were Hollywood stars doing things you'd see in a porngraphic film. Neve Campbell practically 'motorboats' Denise Richard's massive jugs in a truly x-rated scene. While this was hot girl-on-girl action, I was pretty young and looking back it was pretty tame.
Sweetheart Video offer their members much hotter action than this and you do see a lot more than that scene from 'Wild Things.'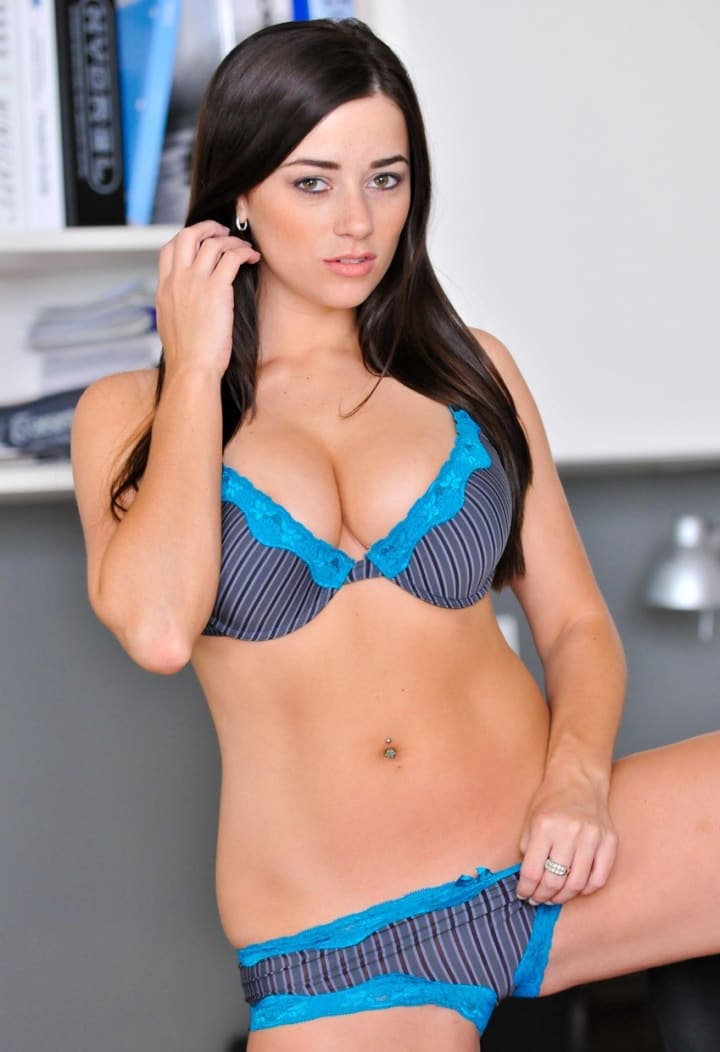 It seems they specialize in lesbian porn charged at a reasonable price which is always a good thing. For a rolling membership it's £24.99 a month which is pretty standard for a pornsite. It's whether or not you'd be willing to pay that just for 'lesbian erotica.'
For a year's membership it's £8.33 a month billed as one payment of £99.99 which again is pretty standard. It's a case of whether or not you have the funds immediately available but it does work out cheaper in the long run. For a 3 month membership it's £16.66 a month billed as one payment of £49.99. Again pretty standard and convenient if you have the funds readily available but if you don't you could always try the trial charge at £1.00 a day.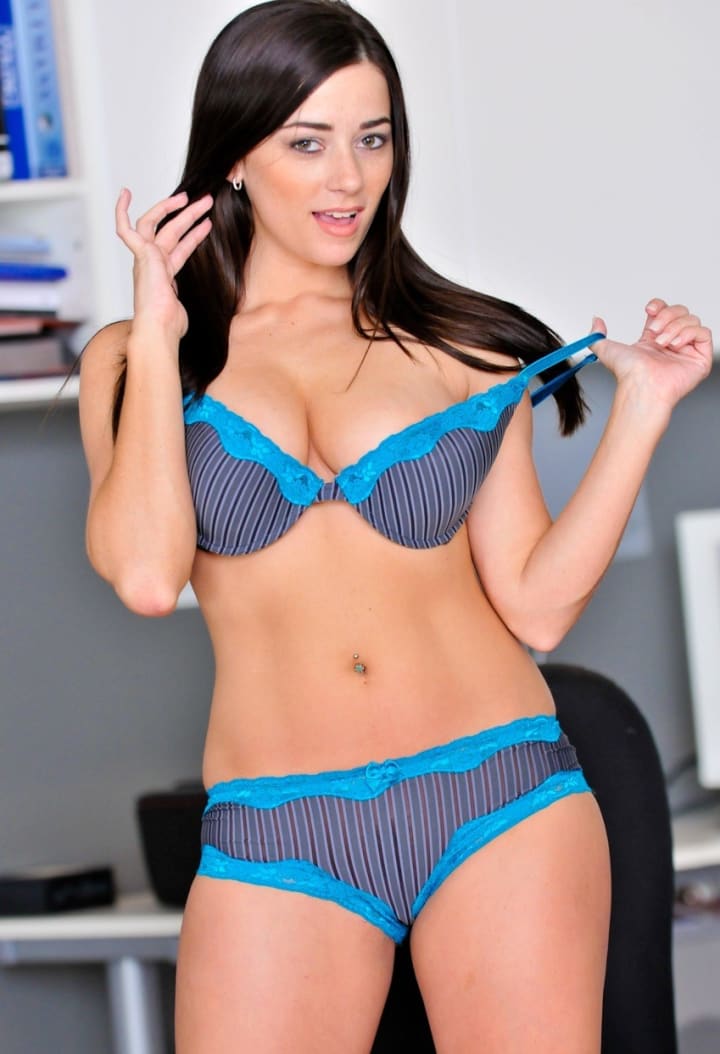 I decided to try out one of their scenes after stumbling across the delicious 29 year old Lily LaBeau who is a curly haired, natural stunner. A native of Washington with natural curves of 34C-24-34, Lily is mainly know for her BDSM performances. For those of you who don't know BDSM is an umbrella term for sexual practices which involve physical control, psychological power or pain. I was quite surprised by this as it appears Lily has had some mainstream acting roles. When she was younger she actually competed in beauty pageants and worked as a fashion model. As an adult she worked as a solo model for a website 'LilyLuvs.com' and debuted as a pornstar a few months later around October 2009. Unlike many western pornstars she's actually appeared in Several Japanese AV Movies. Her mainstream role which I mention earlier have included an appearance in the music video 'Before Midnight' by Yolanda Be Cool and she did a cameo in Sean S. Baker's drama movie 'Starlet.'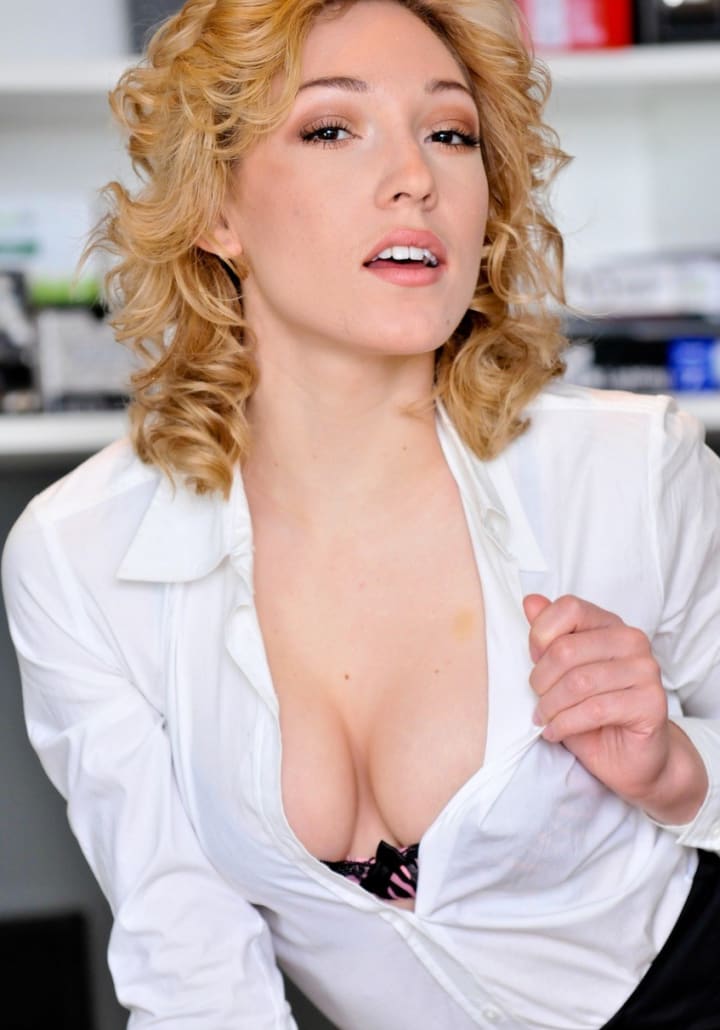 Back in 2013 the Washington honey also had a minor role in Paul Schrader's 'The Canyons.'
That's a pretty impressive resume for an adult movie star and she does seem like a competant actress.
In this scene for Sweetheart Video she plays an office worker and was fairly convincing as one I found. The scene begins with her explaining to a new colleague about how the office works and her new role. The actress is unnamed but she does a good job here and is slightly older to make the scene seem genuine. Lily gives off a really professional vibe and she could probably go for mainstream roles with work like this. After she's given the newstarter some basic layout to her role; Taylor Vixen Lily's co-star in this scene enters. In contrast Taylor is quite flamboyant and gives the newstarter a friendly welcome. I've reviewed scenes by the 36 year old before and she is also a natural beauty. The Texas native calls Lily away to take care of some business and the new starter is left with another member of staff. This member of staff welcomes her to the office but warns her about the strange goings on. You find out about that when the scene cuts to Taylor and Lily Taylor's office. It seems Taylor has dragged her away for some discrete sexual recreation. Lily in true professional fashion tells Taylor off as she knows she is seeing her boss. Taylor doesn't seem to care though and emphasizes she's only seeing her to get what she wants. Lily succumbs but states no sex which Taylor says 'beggars can't be choosers.'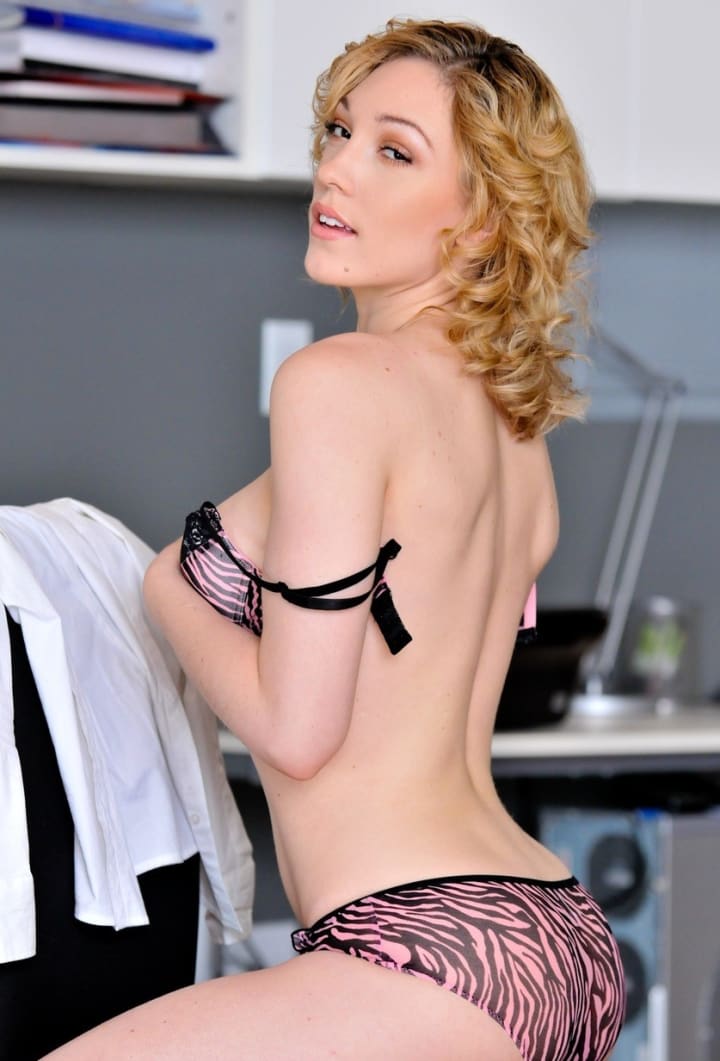 What ensues is one hot, visually stimulating lesbian scene. It's not particularly dirty but I think it's just the pair are that good looking it's a nice visual. I'm not a 100 percent sure of Lily LaBeau's sexual orientation but she seems to be getting off more than Taylor. The acting doesn't stop with her either as she consistently calls Taylor a bad girl throughout the sex. There's no fingering but the pair seem to have some sort of 'scissoring technique' down to get each other off. They also go down on each other with some well practiced tongue techniques. For me though the best part is the smooching and the pair slobber on each other really good.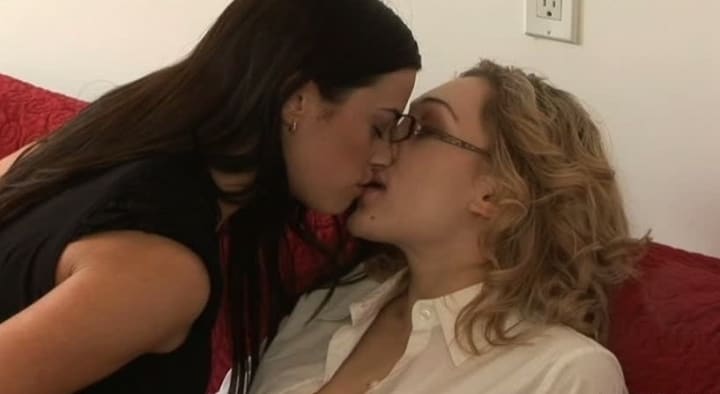 I did like it when Lily got Taylor in the cowgirl position and Taylor start tweaking her nipples. It was generally hot stuff and not too dirty either that it'd put the casual viewer off. Like I say this isn't my thing but you couldn't help getting aroused watching it. I give it 5 out of 5; to natural hotties in some erotica lesbian action.
5 out of 5.