Slutty Teacher
Eva Long screws her young student.
Eva Long is definitely someone to look out for.
t's very rare that I walk away from watching a porn scene thinking 'Wow that scene was the bomb.'
It takes a combination of realism, good acting and unique performers. It's hard to find that kind of stuff online swimming through the swamp of pornography available. It's like because there is so much the quality tends to decrease and so does viewer interest. However I managed to stumble across a good porn scene. If this scene is anything to go by then I highly recommend the website 'Nubile's Porn.'
They do a huge number of websites that really are specific with their niche of porn genre. Their websites include 'Step Siblings Caught, Moms Teach Sex, Bad Teens Punished, Petite Ballerinas Fucked, My Family Pies, Daddy's Lil Angel and many more. I think the most hilarious I find there is 'Petite Ballerinas Fucked.'
It maybe worth a visit after writing this review but the scene I looked at is from an ongoing series called 'Teachers Fuck Teens.'
In all honesty it's as good as it sounds and Naughty America could learn a lot from Nubiles from the way this scene is shot. Don't get me wrong it isn't perfect and there are a few 'boobs' (pardon the pun.)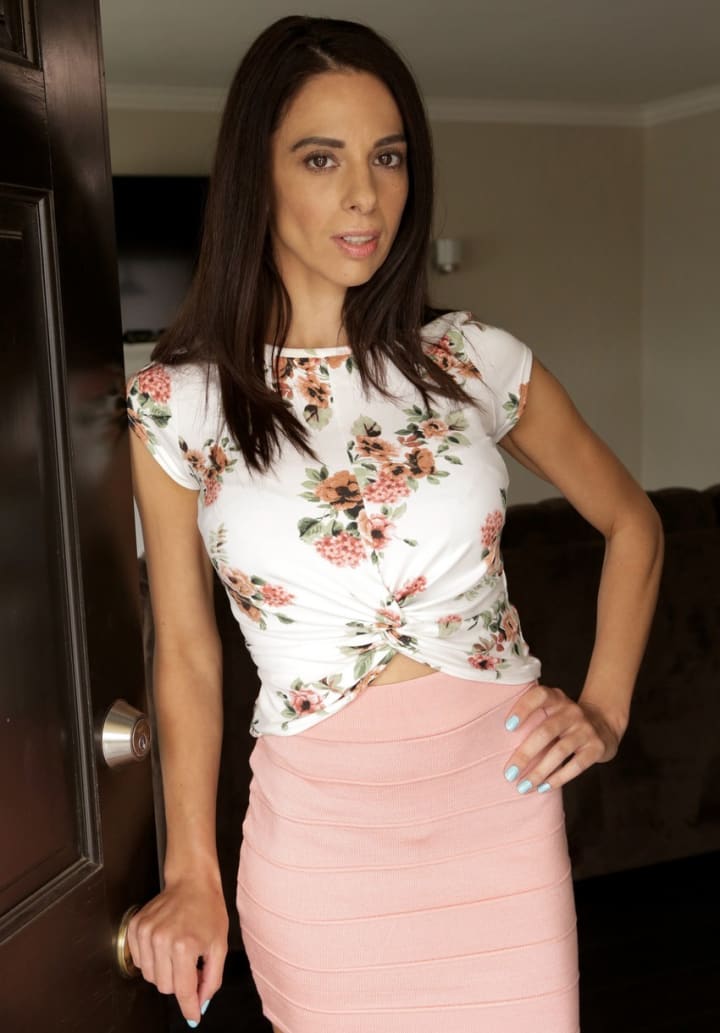 It stars a gorgeous 41 year old, Eva Long who has delicious curves of 34C-24-29. I was surprised to have never seen her before as in various interviews she talks a lot about building her 'brand.'
Yet the fact that I hadn't seen her before made this scene so much better as it appeared more real. From various interviews on the internet it comes across like Eva got into the porn business as a way to spice up her relationship. She's actually with a long term boyfriend and explained in interviews she likes to tell him what she's been up to at work. Eva explained that does spice up their love life in the bedroom.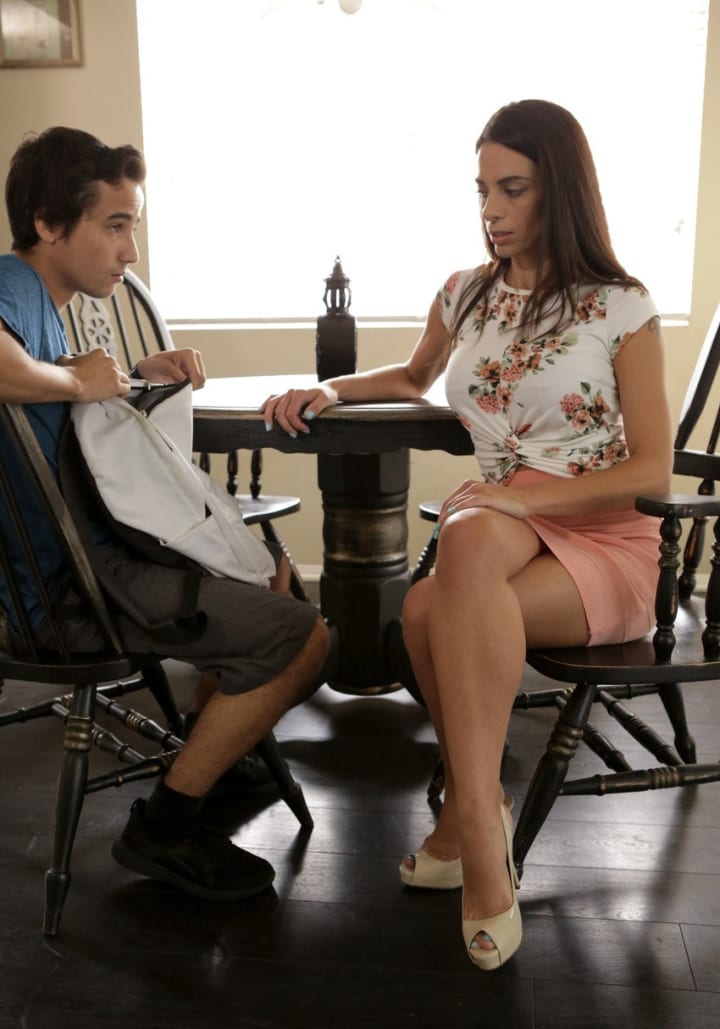 In this scene she plays a private tutor to a young performer who unfortunately isn't named. Despite this he does an excellent job in the student role. Part of this is probably because he looks frightfully young but he has that stud look that older women tend to go for. All of this helps to make the scene more believable. The scene begins in a point of view perspective as the young man turns up at his tutor's door. Eva answers and has a strictly professional demeanor about her which is pretty convincing. The young man apologizing for being late; Eva isn't pleased but is understanding as there appears to be some type of indiscretion that happened between the pair previously.
The whole situation is kind of hot as Eva treats the young man like a teenager in high school. He opens his books at the page he's meant to be studying and she states 'very good' in a controlling fashion. It's clever, adds to the fantasy and I wonder if the director made her do it on purpose?
Eventually the student starts studying from his books and making some type of list. He seems distracted though by Eva's attire who scolds him stating her 'eyes are up here!'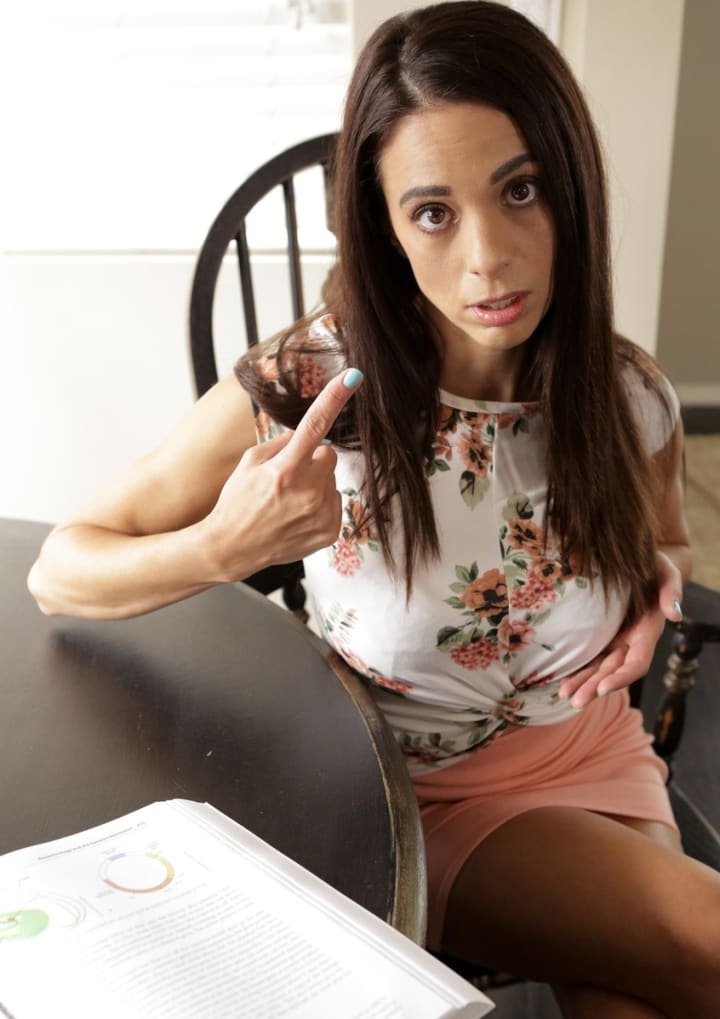 This is because he keeps staring at her breasts and even throws his pen on the floor to sneak a look at her panties.
It gets a bit stupid here as Eva gets her breasts out as the young man can't stop staring at them. Yet it's still kind of hot because she keeps that serious tone with the young man a teacher has. This is when it's revealed to the audience that the pair have had sex before as he starts stroking 'Miss Long's' inner thigh. She tells him it was a one time thing but looks like she's into him as much as he is into her. Eva negotiates with him that he has to study hard after they've had sex and he must 'ace' his test. The young man agrees and what follows is one hot blowjob from one serious looking teacher. The tone of Eva in this scene makes it so enjoyable and she does seem to be a credible actress. If this is any indication to whether her brand is growing then she should be having much success. The young man bends her over the kitchen table and spanks her ass as he fucks her. I just wish she'd fully stripped off so we could see her tanned naked body. They work all the positions in this 18 minute flick and there's a decent cum shot at the end which is worth watching. I would join Nubiles just for this scene as it is really high quality stuff.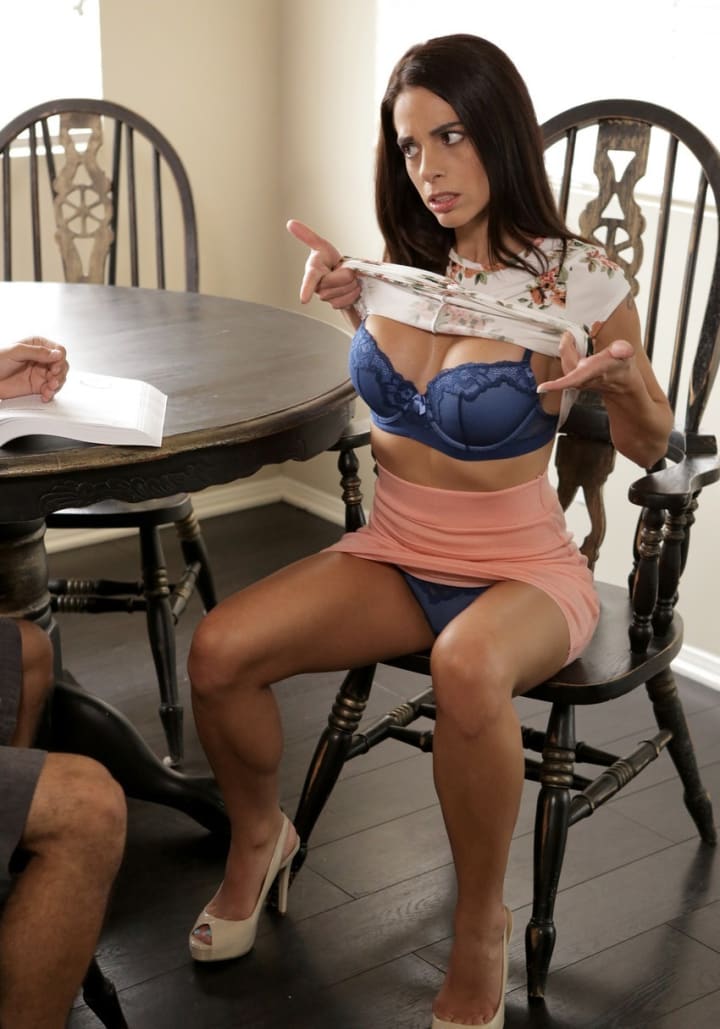 A 30 day membership has 17% off at the minute and is $24.98 a month which is reasonable. You can try a 90 day membership for $19.98 a month billed as one payment of $59.94. For a yearly membership you're looking at $7 a month but again billed as one payment of $84. It looks like Nubiles are aware of the high quality of their material as they don't seem to offer a trial period like most pornsites. This scene is a definite 5 out of 5; believable and ticks all the boxes in terms of this kind of fetish.
5 out of 5.