Sex Positions for Every Room in Your House
If your walls could talk, what would they say? Give them something juicy with these sex positions for every room in your house.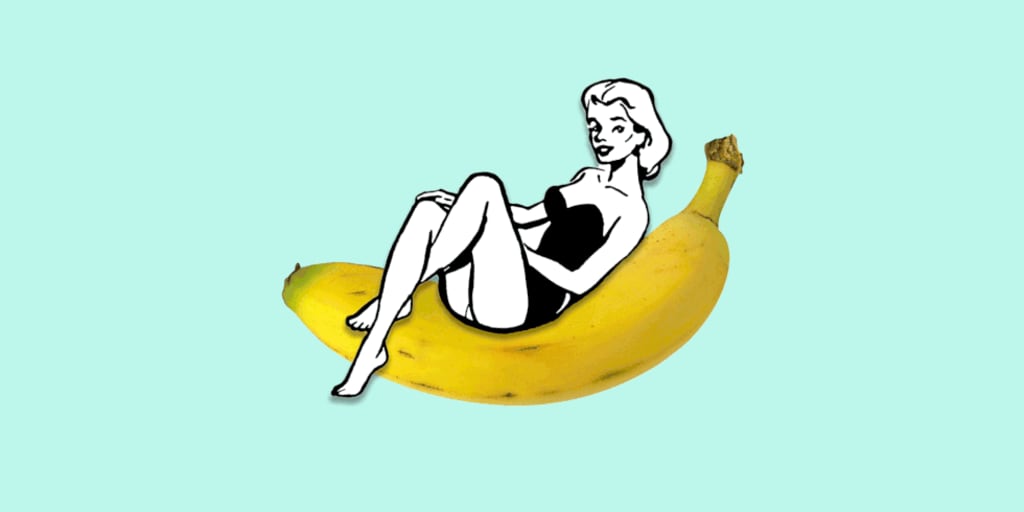 Let's face it, having sex in the bedroom all the time can become too routine. Add some pizzazz to your love making by changing up the scenery along with the perfect sex positions for every room in your house. Each room has its own unique vibe to inspire you to new heights.
Turn up the heat in the kitchen.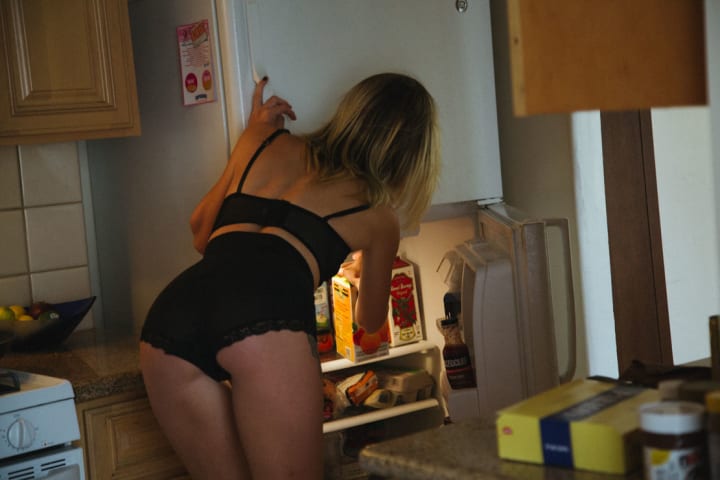 In the kitchen and dining room you've got chairs, a table, and counter tops. These are all great sex props that make for sensual places to get creative with your sex life in another room in the house. Have him lift you up so you can sit on the counter. Then, as he places his hands on either side of your waist, he can provide the best oral sex you've ever had. Ready for penetrative sex? You can add a twist to the Reverse Cowgirl by doing it on a chair. Have him sit down as you straddle him while facing away from him. As you lower yourself down, you can use the table to get an over extended lean, giving him a great view and yourself some added stimulation. Want to get a little kinky? Add some plastic wrap and whipped cream. First, wrap the plastic wrap around his chest and around the back of the chair, binding him to it, then spray some whipped cream on your favorite body parts. Have some fun licking it off each other before taking the plunge! Or get tied up with a kitchen towel or two, and let him plunge himself into you until you cannot possibly take any more.
Bathe in ecstasy in the bathroom.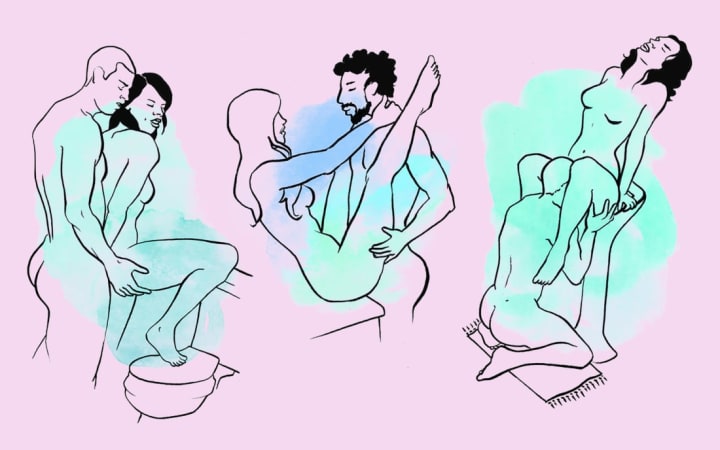 Water, bubbles, and candles are the perfect setting for a romantic interlude with some great sex positions. That's why the bathroom can be one of the sexiest rooms in the house. Dim the lights and set up some candles around room while filling the tub with warm bubbly water. Then slide in with your lover for some hot sex. There are so many positions to try in the tub, and even in the shower. Try facing each other with him holding your waist as he lifts you and you straddle your legs around him for deeper penetration. As he enters you, use the side of the tub for leverage. As you expose yourself to him, giving him something to play with while getting some extra stimulation for yourself. Once you get out of the tub to dry off, face the door and place both hands up high as he enters you from behind, holding onto your hips. It's a great take on doggie style that makes ditching the missionary position and doing it outside the bedroom so much fun.
Get delicious in the dining room.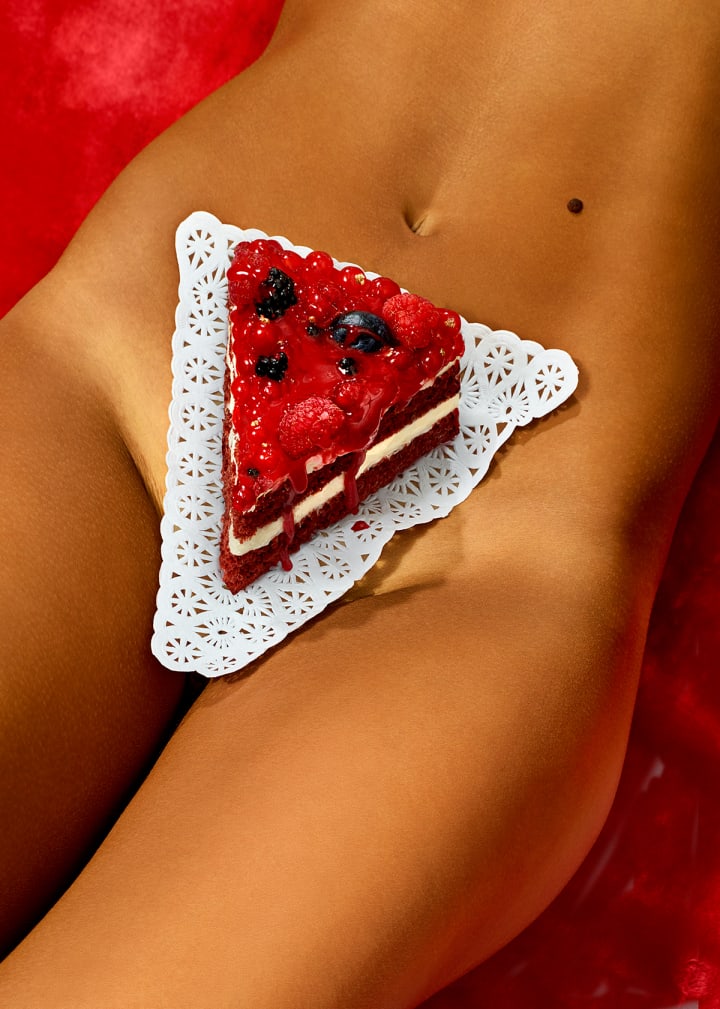 Where there's food, there's pleasure, and along with the kitchen, the dining room is definitely one room in the house that offers a great backdrop for adding some zing to your sex life! Grab some whipped cream, strawberries, chocolate sauce, and some cherries, and turn each other into a delightful dessert, served up on the table. Get creative by placing your favorite treats in strategic areas taking oral sex to a whole new level and devouring every last drop. Make him a chocolate sundae with a cherry on top! Then, try pushing the dining room table close to the wall. Sit on the edge with your back against the wall and him in between your legs. Using the wall for leverage, lean back on your arms and rock yourself up and down for deeper penetration. You're in control, so you can give yourself as much pleasure as you can take.
Live it up in the living room.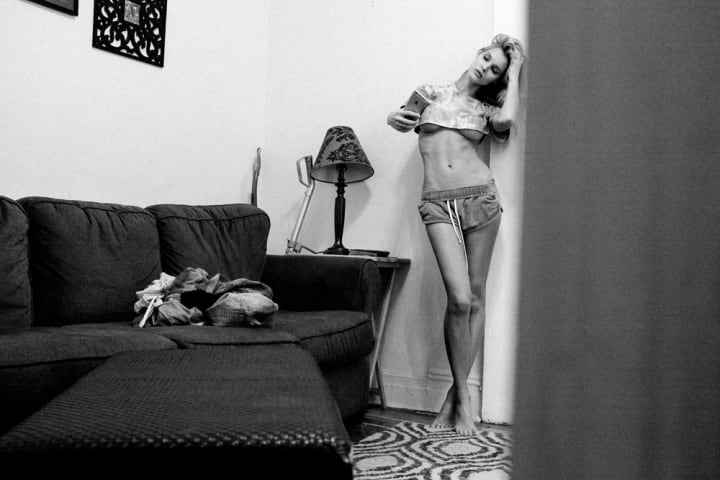 The living room is the perfect place to try some new sex positions. You've got couches, cushy chairs, tables, and soft rugs. There's something savage about doing it on the floor, so get down on all fours and try some doggie style. There's lots of room, so take advantage of it by switching up your positions. It's perfect for going from 69ing to a full-out reverse cowgirl and then a standing position. Face the door, placing both hands against the door while he is holding your waist, or use his hands on either side of your body to caress you. It will make you realize how great sex can be outside of the bedroom and not involving the missionary position.
Get dirty in the laundry room.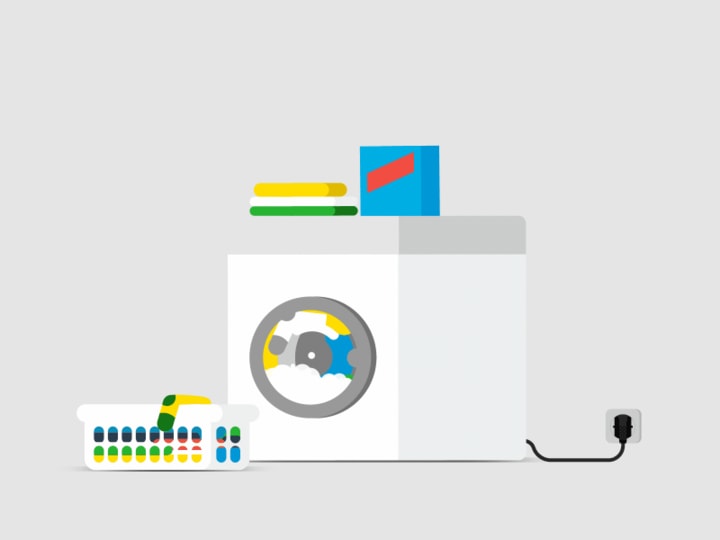 The washing machine isn't just for cleaning clothes. It provides the perfect vibration to amp up your sex life outside of the bedroom. Jump on top and try different sex positions such as reverse cowgirl. Even the missionary position is brand new with the added vibration. Hey, what about the dryer! Throw some towels in with a pair of sneakers and jump on top. It's like having sex on a bouncing bronco; as you sit on the edge with your legs over your head, have him stand on a bucket to elevate himself to enters you. Grab onto each other and enjoy the ride. The buzzing and rocking of the machines only adds to your pleasure during any type of sex. It's a great way to turn the cleanest room in your house into something delightfully dirty.
Climb to new heights on the stairs.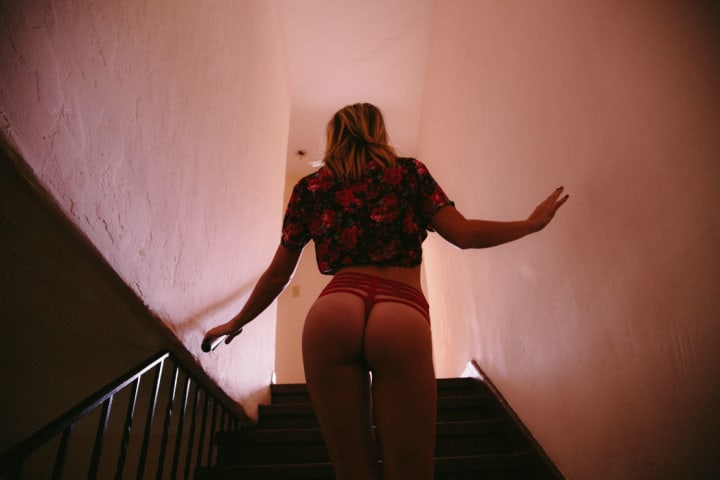 Want to keep going from sex in the dining room or living room? Try the stairs leading to any room in your house. Kneel on one step while placing your arms a few steps higher. Have him kneel on a step or two below you, where he can penetrate you deeply from behind, holding your waist. Want to make it even more wild? Keep climbing the stairs in doggie style position. Have him grab onto you as you make your way up. Give him a challenge! The great part about stairs is that there is probably a door nearby. Try a standing position leaning against it. Face the door, placing both hands against it, as he enters you from behind.
The grass is always greener outside.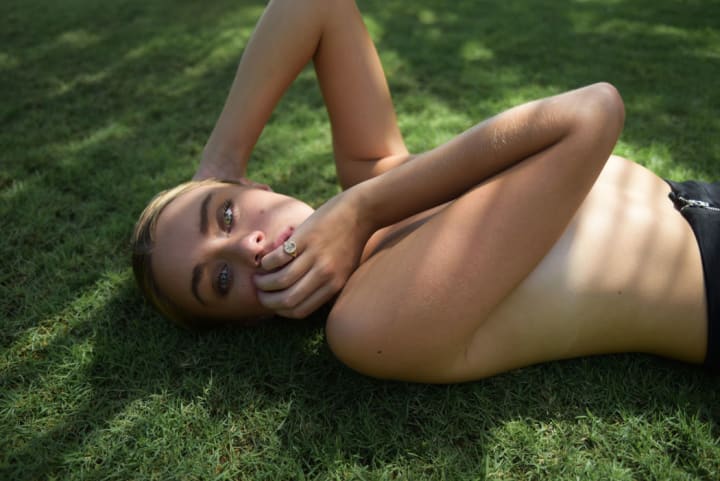 Doing it outside is something everyone should experience at least once. Whether it's oral sex, doggie style in the grass, or even the missionary position on a table, the great outdoors offers a bit of naughtiness to romp. There are some great new sex positions that you can try, such as standing reverse cowgirl where he lays on a lounge chair holding your waist, while you straddle him and lower yourself down. You're in control, deciding if you want more shallow or deeper penetration. Being in the dominant position, you can go as deep or shallow as you like, fast or slow, back and forth. This position feels so good your neighbors might be talking about it the next day, wondering if those howls were coming from some stray coyotes in the neighborhood! This may not be a room in the house, but it's definitely a great addition to your wild adventures.
Dive into passion in the pool.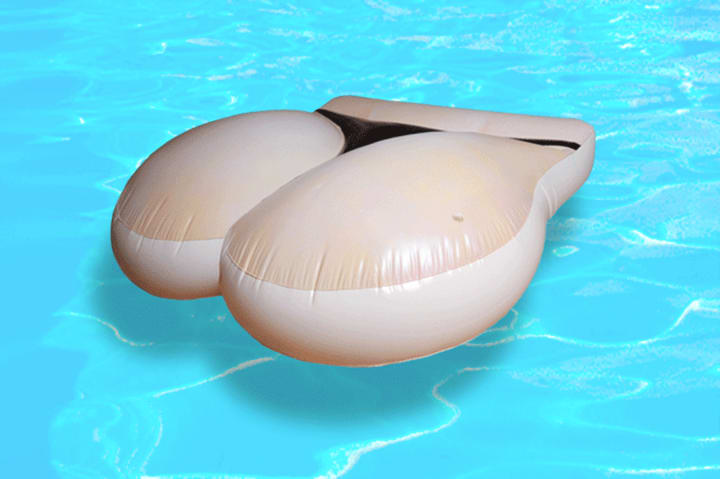 Ahhh, warm water on a steamy hot night under the stars. There's nothing better than that for revving up your sex life. Skinny dipping with your lover really gets the juices flowing as the warm water caresses your skin with nothing there to inhibit you. Do it dolphin style and learn why they are always smiling! Hold onto the steps in the pool, face down, while extending your body straight out, letting it float. Have him wrap himself around you, with his hands on either side of you, as he enters you from behind, holding onto you firmly. Once inside, move in unison in a waving motion like two dolphins connected as one. Another alternative is to face the side of the pool, lifting yourself using the sides of the pool like you used the side of the tub in the bathroom. If you need more inspiration, or want to heat things up a bit, you can always watch some sexy pool scenes. The pool is a great way to have sex outside the bedroom.
Get naughty in your home office.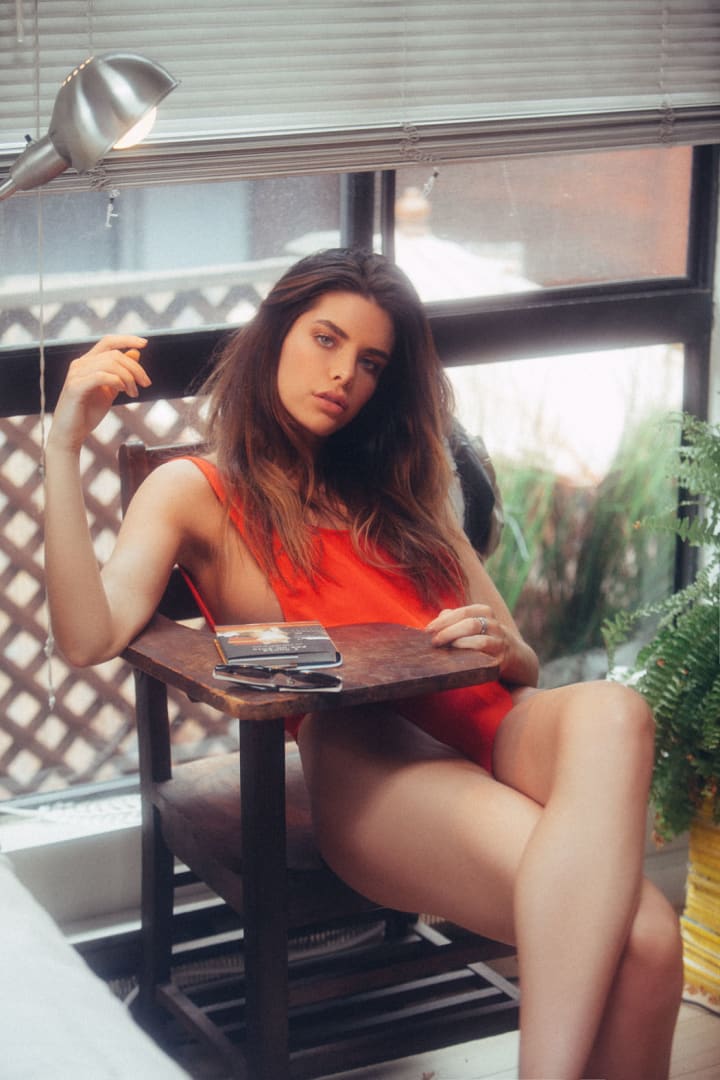 If you've ever watched the movie
The Secretary
, you'll know how the office can be a naughty place to rev up your sex life. Do some role playing with him as your boss as you come up with different sex positions. Trying wearing a short skirt, without any panties, and a blouse, showing lots of cleavage, as you bend over the desk to show him your completed work. Naturally, he won't approve and will give you a little spanking before bending you over the desk and having his way with you, entering you from behind and holding onto the desk as leverage. You'll be begging for forgiveness in no time; although, you might enjoy making mistakes on your work in the future if this is your punishment. Try reversing roles, making him your sexy assistant who just can't seem to get his work done. Have him lift you onto the desk while holding your waist and then performing oral sex on you from under your skirt as you tell him he is a naughty boy.
Rev your engines in the garage.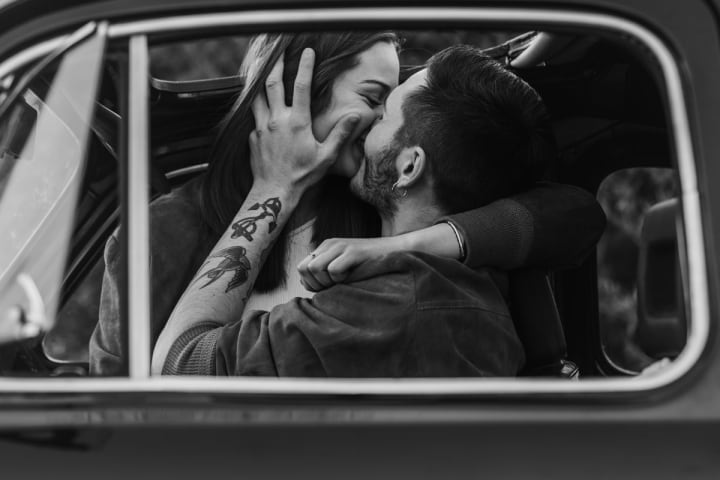 The garage is just oozing testosterone. Grease, oil, machines... oooh yeah! It's the perfect place for some raw, uninhibited sex outside the bedroom. Do it on the hood of the car doggie style, as he bends you over and lifts up your skirt. Remember in high school, making out in the car and then jumping in the back seat? Recreate those thrilling moments, but this time, you don't have to be afraid to miss curfew. The where's and how's of car sex may be confusing at first, but starting off with the missionary position tends to be the best for backseat fun; although, it adds an extra bit of excitement doing it James Dean style. For deeper penetration, as he enters you, put your legs up over your head, or try Reverse Cowgirl with his hands on either side of your thighs.
Make a grand entrance in the front foyer.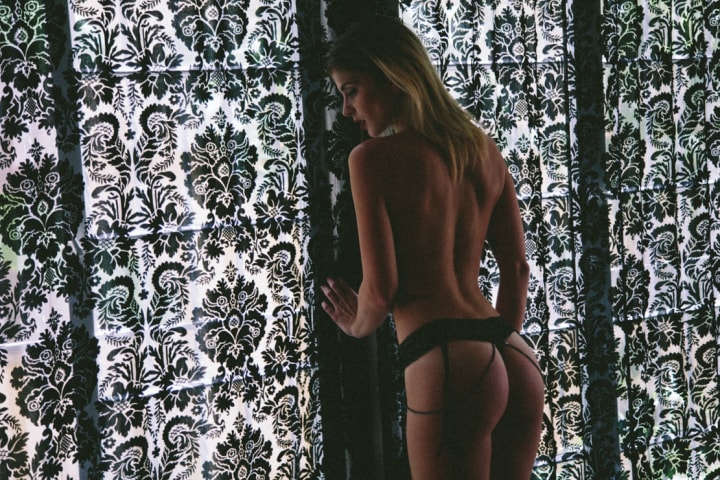 Finally, since we're talking about sex positions for every room in your house, it's the first room that people see when they visit. Why not smile every time you enter your home, knowing what you did there? Find a standing position leaning against the front door, and have him lift you off your feet. Face the door, placing both hands against it, as he penetrates you. And don't forget the floor. Perform some oral sex in a 69 position, before doing it doggie style in the middle of the foyer, looking upon the dining room and living room as your next stops. They say rooms exude their own unique energy when you walk into them. Your guests will feel the passion the minute they enter your home!
advice
Thrice married, in love once, overly romantic, and hypersexual.
Receive stories by Lizzie Boudoir in

your feed