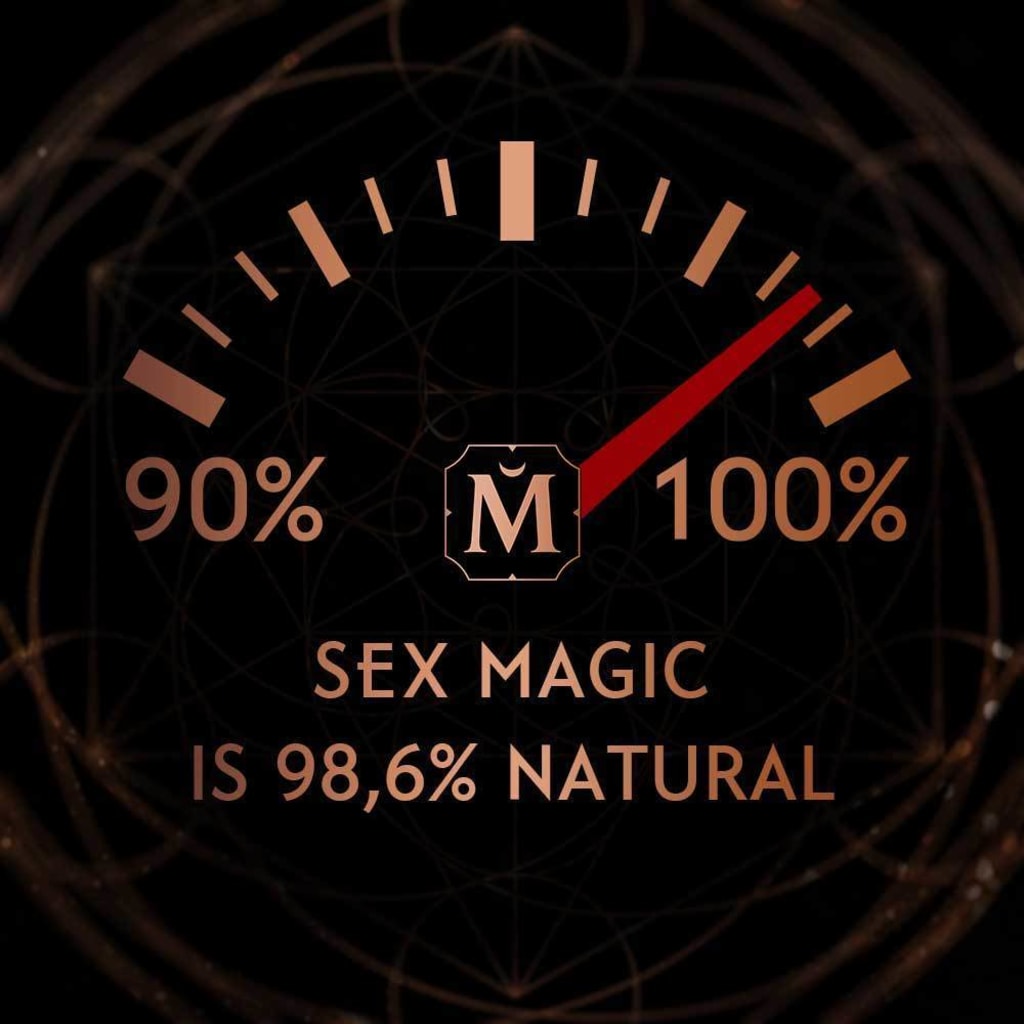 Although this was the first time I was meeting Marlon after a few phone conversations, I had no intention of making him wait in order to get my goodness. As far as I was concerned, we're mature adults and if we want to engage in some hot n sweaty sex, then we will do that. Not one fuck will be given to anyone who disagrees or judges such behavior. Many subjects were discussed between Marlon and I, and even though sex wasn't one of the topics, I already made up my mind that we were going to do it. In fact, I doubted highly that once I met Marlon that he would do something to turn me off. He looked very handsome in the pictures he sent to me, and his baritone voice already had me dripping wet, so for me, the only thing left to do was to meet up. I had no thoughts of disappointment, as I already declared it was going to be a good night. I looked myself over once more before ringing his bell; everything was on point. For a first time intimate dinner at his house, I kept it casual yet sexy. A simple yet tight white shirt, showing cleavage, no bra, blue skinny jeans, and sneakers. My nipples were already hard and pointed in the right direction. My pussy was wet with anticipation, and my tastebuds needed something new to complete the celebration. As I rang his bell I said to myself, "It is time to ride the D!" He opened the door wearing only basketball shorts and a big smile.
"Hello Chocolate! So glad to finally see you!" Marlon said, as he reached out for my hand and lead me into his house. Damn it, his voice makes my pussy jump! I AM DEFINITELY FUCKING HIM TONIGHT! were my immediate thoughts as I crossed the threshold of his front door.
"I'm so glad to finally meet you, Marlon. I just hope your food is as good as you say it is." Before I could react, Marlon pulled me into him for a passionate, tantalizing kiss. His lips felt heavenly. We moved in sync with our kisses, and the temperature of the room raised instantly. "Your lips feel wonderful, Chocolate. I knew they would be from the first time I saw them."
"You say that now, but you really haven't seen what they can do!" I said while smiling wickedly.
"Oh you're nasty... Just the way I like it! Did you want to eat now or can dinner wait a little?" Marlon asked as he lead me down a long hallway. From what I could tell so far, his house was a full bachelor pad, complete with sports memorabilia and fishing poles, but at the same time I wasn't there to criticize his house decor, so I focused on where he was taking me to: the bedroom. This was no regular bedroom though. A king-sized bed in the middle of the room facing a large mirror, a small table next to the bed with body oils on top of it, and above the headboard, there was an array of different colored ropes. Marlon asked me to sit down on the edge of the bed while facing the mirror. He then sat right behind me, so that I was sitting between his legs and looking at our reflection.
"You're so fucking sexy! I thank God for bringing you to me!" His words made me blush. I giggled like it was a school girl crush, and hid my face with my hands. He immediately grabbed my hands, pulled them away from my face and raised my head up. "Set your eyes on the image in front of you, nothing else. Focus on us." I did as I was told. Marlon moved his hands to my shoulders, massaging them slowly, working up to my neck and hitting all of my tense spots. The heat from his hands melted me but the mirror image of him touching me was making me feverishly hot. He watched me as I watched him, sexy kisses on the back of my neck as he slowly worked his way down to my breasts, slowly rubbing my nipples while I bit my bottom lip.
"Don't hold back... Let it out. You know what... I'll make you let it out!" Within seconds, Marlon ripped my shirt off, and do you know what my first thought was after that? Damn it I just came on myself! Of course, I didn't have extra clothing with me, since I had no idea that was going to happen. But did I give a fuck? No! Watching my shirt being ripped off me, my breasts suddenly set free and the conquering look in his eyes had me all the way in.
"Stand up and take those jeans off for me... nice and slow!" I did, all while watching him in the mirror watching me. My soaked panties came off with my jeans. He sat me down in front of him again, one hand on my breasts and the other was massaging my wet pussy. Our image in the mirror made the excitement of my oncoming orgasm much more powerful than I ever imagined. Everything we did together that night, I was watching it in the mirror as it happened; Marlon made sure of it. There was a mirror above the bed that allowed me to see get my pussy devoured while I had multiple orgasms. My legs on his shoulders, back shots and the best rides were had and enjoyed immensely. Watching it in the mirror was almost surreal.
After everything that happened, the best part of the night was... the secret behind of the mirrors. Video cameras... Marlon's favorite kink was making sex videos with his lovers. I love that kinky man!
This story had me getting up from my seat and applauding for her! As always, I encourage you to check out all of my blogs on nattiekai.com and nattiekai.wixsite.com/kaih, subscribe to my YouTube channel, leave a tip, and share with others that are kinky, like you!