Sex Files: Brittany 3, Truck Fucks that Knock Up
On My Way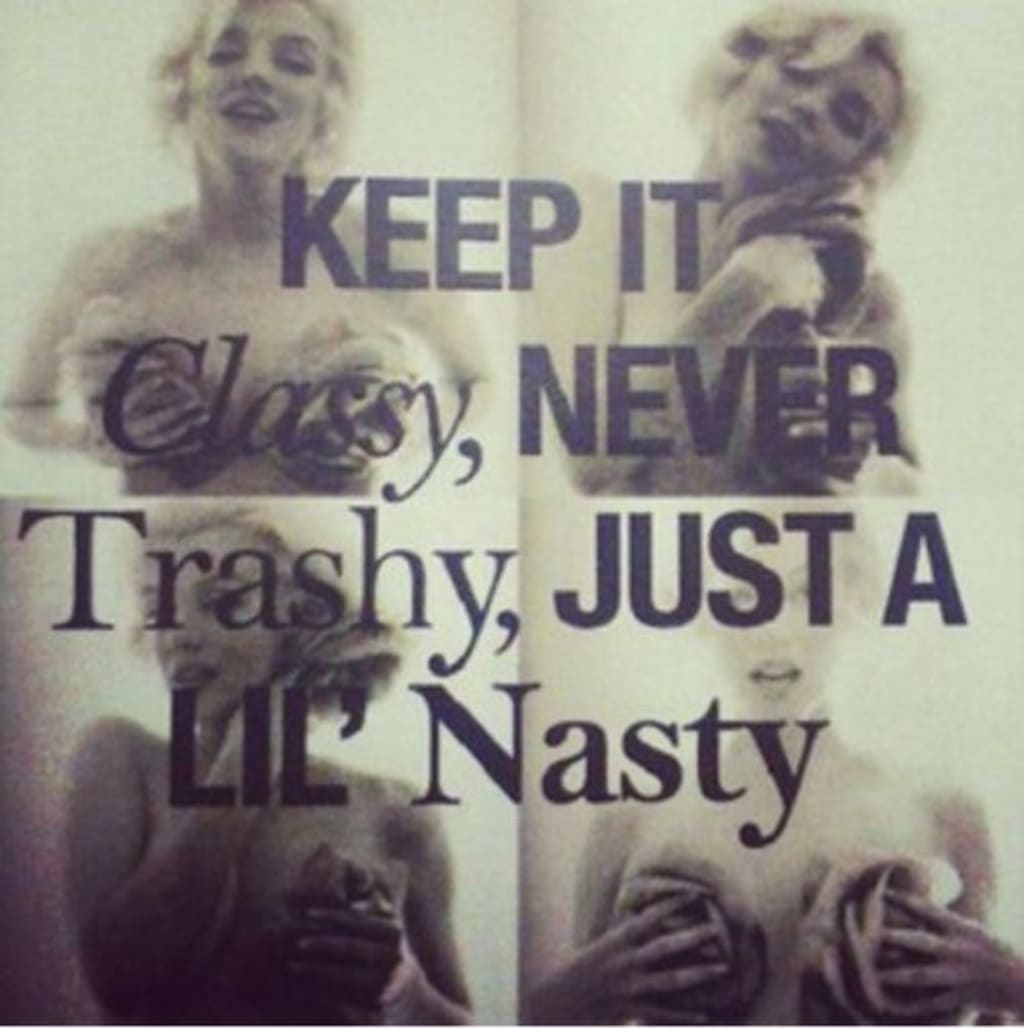 This will be the last of the Brittany tales, every other encounter to follow was more of a vacation for her, and we didn't really fuck when it came too. But I did choke her out with my dick in the back of her throat.
Anyway, so I came out to my mom's in Jackson and planned on hanging out with Brittany. We had talked about it through the week and decided that it just needed to happen. I gave her a ring when I got out there and she told me to come on over around 8 pm. Her mom's house isn't even 15 minutes from my mom's place so I had plenty of time to take care of myself and whatnot. When I got to her mom's, I walked in the door to find her daughter passed out on the couch watching tv. No mind there, just had to make sure I kept it down so I wouldn't wake up Anna. Her mom's place is gorgeous by the way, good size ranch house where the main floor kind of doubles as a lower level. When you walk in the front door, there's an immediate staircase headed to the upstairs bedrooms, and another going down toward the kitchen, dining room, and living space. So I walked in the door, and we sat down talking for a few moments quietly in the dining room. Anna started to wake up so Brittany had moved her to the bedroom upstairs. She wasn't about to go without a fight but she went down real quick and was out like a light bulb smashed with a rock. From there, me and Brittany got a little closer, talking about her work life, her daily, all of her issues and concerns, that's kind of what I was there for though. Brittany had considered me one of the closest distant people in her life; even though I wasn't around all of the time, I was always there for her in the time of need, and even though I could be somewhat of an asshole, I would never lie to her, never mislead her, and if I was going to say something derogatory, she knew that it was only because it was something she needed to work on. I would never intentionally hurt Brittany unless we were fucking, but that's under different circumstances.
So we chilled out for a while, Brittany likes to smoke weed, A LOT. So she went upstairs, grabbed up a bowl with a bag full of weed she had, and we went out to the truck to smoke. We packed up a bowl and got to talking about shit, we had been working on rekindling that spark between us for a while now. It was working too, we both have minds like most people don't, and while she isn't the best with her money, she is stronger than she will ever show you, and mindful of a lot more than you would think. These are things I can easily appreciate and even respect about her. So we get in the truck, pack up a bowl and just chilled out with the radio playing for a few. Talking about life, our past and, what could potentially be our future. I put up the center console so she could stretch her legs out, Brittany scooted herself in close to me and stretched her legs out across the cab. I had her wrapped up in my arms as she stretched out, I kicked my leg up onto the seat and she would lay back between my legs. Reaching around to run her nails down my face and neck as I pulled her up close and rubbed down her sides and across her belly. Brittany sat herself up and asked if I would give her a back rub so, I pressed myself back against the driver side door of my little yellow single cab Ford ranger and scooted her butt between my legs so I could start rubbing her shoulders. There were oohs and ahhs and little soft moans as I dug into her back with my thumbs and broke down countless knots. She turned her head back to me, leaning back and looking up as I kissed her cheek and dropped my hands around her sides. I ran my fingers around her between her thighs and up her body, kissing on her neck while I brushed up and gave her breasts a little groping.
When I grabbed on to her tits, Brittany really let herself go in the moment, pushing back up on my dick and everything. I knew what came next so I slowly slipped my hand up her shirt and in an instant, she had undone her bra and slipped it off to the side. So I lifted up her shirt and unbuttoned her pants, she then scooted down to the other side of the truck and turned herself toward me. Pulling her shirt off over her head while I unbuttoned my pants and slid them down over my waist, Brittany lunged in and stuffed my cock in her mouth. Forcing herself down on it with one hand at the base and the other holding onto my thigh, her long silky brown hair quickly got in the way so, I wrapped it up in a pony tail with my fist and doubled it out as a handle. As Brittany struggled to fit my dick in her mouth, as usual, she would stroke the base of it trying to pull it in while I held her hair up with one hand and played with her breasts with the other. It was going ok but her jaw quickly locked up so we tried to start things off with me on top of her, laying her on her back across the seats. It became really clear very quick that it wasn't going to work out that way, so while I played with her breasts, she moved herself around and got up onto her knees. I ripped her pants down and rested them just above her knees, running my index and middle fingers up through her pussy lips, listening to her moans flow out of her mouth and fill the vehicle. I too, would prop myself up on my knees, pulling my pants down under my waist while I lined myself up. Brittany would then reach under herself and grab onto my cock, pulling me toward her as she jerked me off. I smacked her ass and she let go, allowing me to finish lining things up and to slip my tip in. It was rough at first but eventually, I got it all the way in there. Keeping myself pressed up against her ass I would use little thrust motions and lean up to play with her nipples. We quickly realized that pants weren't going to work well in this situation. So I pulled out real quick and she flipped herself around to pull off her pants and her little white lacy thong. I preceded to pull my pants off too, giving us both a lot more flexibility in the situation. So we climbed back up into position, I had one knee up on the seat and the other leg propped me up from the floor of the truck. Keeping one hand on Brittany's ass I held the other on her shoulder as she lined up my cock once more. Dropping in like a bombshell as soon as I was lined up, I went as fast and as hard as I could go, slowing myself every few moments to play with Brittany's breasts and catch my breath. Right back at it every time though, with her moans turning to screams as she would just yell out,
"FUCK FUCK FUCK FUCK OOHHH GOD FUCK!"
Repeatedly as I pounded away. I wasn't stopping for nothing now, and we had been going at it for a good solid half hour to 45 minutes by now. We were in a cramped truck, fogged out to the max, I was trying to finish and she had cum at least 8 times so far. I know this because every time she would cum, my dick would get pushed out of her pussy as she dripped down onto my seats. I didn't care about any of that though, especially if we were going to be in this for the long haul. Which we both thought we were. So, I've blasted her out, watching as she screams and claws into the seats in my ranger. I would slow myself up and take a more forced entry approach, grabbing her ass tightly, pulling my dick all the way out to the tip and, with great force, dropping my cock in all the way down to the balls. I, of course, had to speed that up too cause after about 3-4 thrusts, it wasn't doing anything for me anymore. So I picked up the pace again but using more intense thrusting now, and leaned back, spanking her ass with every few thrusts I delivered. After roughly an hour and a half I finally got some build up going, it quickly faded though as I stuffed my dick balls deep and held it there while I reached around to swirl my fingers in her clit. Her moans got softer and more subtle, then quickly escalated once more as I thrust into her while I was fully inside. I pulled back and really let loose, fastest and hardest I could go until we finished, which wasn't for another 20 minutes or more. So I dropped back and held her ass with both hands and slammed her into my pelvis while I slammed my dick in her pussy. Gave her a solid spanking in the midst of this and, soon that build up came back once more. She's now screaming
"FUCK FUCK FUCK FUCK FUCK FUCK! WOULD YOU JUST CUM ALREADY FUCK!"
So I grabbed hold and gave it all I had, leaving hand prints on her ass as cum pours out of her pussy onto my seats. When that build up kicked in I shoved my dick all the way in and held it there, pulling her back onto it as she would sway her hips and bounce herself off of me. I felt it, and it was coming strong, I quickly let out a few more deep thrusts into her soaking wet, cum drizzling pussy and then as fast as I could I pulled out and shot my load all over her ass and back. Wiping her off with a few napkins I had in the glove box as she flipped herself over and whipped off her lips and cleaned up her pussy a little bit. We both laughed and then pulled out another bowl to smoke. Sitting there for a brief moment to get dressed and spark up the bowl, I had a cigarette as we talked about the few things to come up in our lives. Before we knew it, Anna was waking up and needed to be checked up on. Brittany went inside and I drove back to my mom's for the night.
A few weeks later Brittany and I talked, she had been complaining about her not feeling well and getting sick in the morning. I called it out as soon as she said it and it was morning sickness. At that time of my life I was in a weird place where I wasn't sure if I was ready for a kid but, if she was pregnant, and I was going to be a father, I was going to do whatever it took to become the best, most giving father that I could be. I put my own pleasures aside to make sure that I had a solid plan made up just in case, taking her to buy tests and, sending her different links while I was at work to make the best of whatever I could. I wanted to make sure I had it lined up properly and did what I could to make good out of the weirdness we got stuck in. I was actually fairly excited about all of it to a point, I was on my way to being in welding classes where I would get into a work study and be on my way to making REALLY good money. Things didn't quite work out that way though and, Brittany ended up not having the baby. We've been in a weird spot since but, I refuse to give up on the things we could have built together. So, I keep trying, and even though we don't talk much at all anymore, I still care about her and her child, and hope that one day, she might get over the harshness of our past and actually be willing to put in for both of our lives.
All my life has had some weird circumstances involved in it, but I make due and, most times, I make success out of it. As I've said before, all I write is real and true, otherwise I wouldn't write it. Please continue to delve into my writings as this is not only a passion of mine but, I hope to one day make a good living off of it as well, and it would be cool if you could help me do that.