Secret Hideaways!
A erotic road trip!!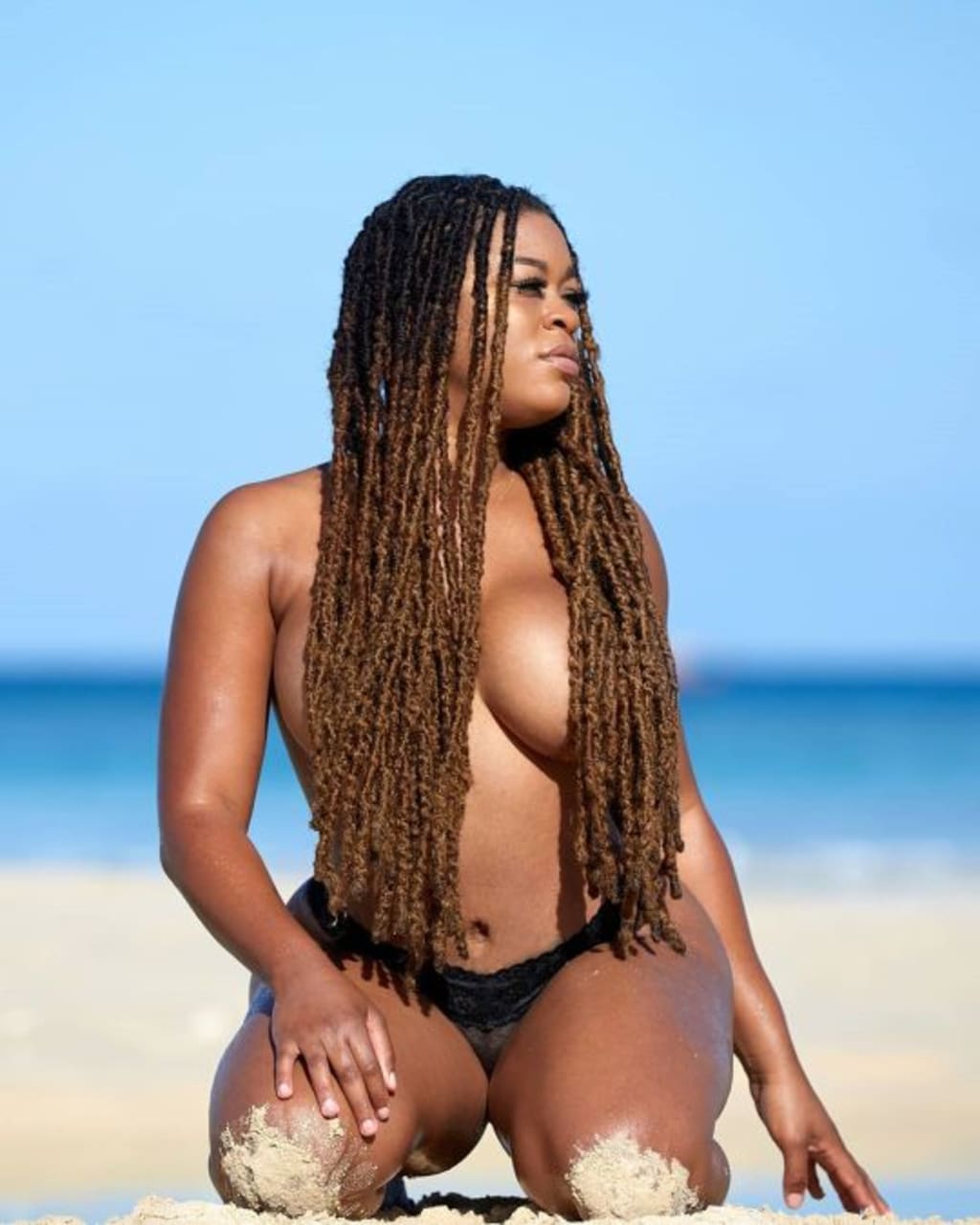 Living in what I call THE COVID 19 era has brought many changes to my life; some were needed and some would have happened regardless of what's going on around me, either way I recognized and accepted that change was necessary in order for ME to be a better ME. One major change in particular was when I found out that after working for a company for eight years, they were shutting down operations in my city therefore I was losing my job. Their official send off included a hefty severance package to help me get by until I find another job but nothing in me wanted to jump right back into the workforce, especially knowing the level of difficulty I was going to encounter. I decided that I needed a break, a vacation, an adventure of sorts where I could release anything that was holding me back in order to move forward into greatness.
I packed my things, got into my car with a full gas tank & I hit the highway. I stopped in a couple of towns on my way but I didn't actually stop until I got to the Florida Gulf Coast. Not long after I got into town, I stopped at a beachside restaurant to have lunch and book a nearby AIR B&B for the week. Everything around me was so beautiful and serene that I wanted to enjoy it a bit before I moved on. Although I've never been to or spent any time in Florida prior to this trip, I've heard so many rumors about how the swinger lifestyle was alive and well in this area and I wanted to see for myself if it was true. I did a Google search, found out where the nude beaches were, all the resorts that cater to the swinger life and it wasn't long before I was laying on a beach chair, letting the sun touch me all over.
It wasn't long before I noticed a few things: I was the only black person there, old men were masturbating in public and everyone was naked without a care in the world. It was liberating yet funny; liberating because all of my chocolate skin was getting a vitamin D bath yet funny because never in my life had I ever seen such little penises on grown men! Some of them looked like they were jerking off their fingers and it made me giggle but it didn't take away from the serenity of it all.
Along the beach there was a resort called Secret Hideaways, an exclusive swingers resort that allowed you to explore all your kinks. My first thoughts walking in were all about enjoying the scenery while being free from the restrictions any clothing. Since my arrival, I didn't see anyone I was attracted to but I was open for opportunities because I was single & could definitely mingle. It wasn't long after I got my drink and sat poolside that I noticed all eyes were on me. Again, one of the few chocolate pieces in the bunch, I knew that would be the general response when I was around. Everyone was doing there own thing in their own circle and no one gave a fuck so I felt free to be me. I smiled as I sipped my drink and it wasn't long before a gorgeous couple sat next to me. They immediately grabbed my attention not only because they made such a sexy couple but also because as soon as the man spoke to me, his woman got on her knees and started sucking his dick.
"You're beautiful! I've never seen you before, you must be new to the area" he said.
"I am, I'm just passing through!" I said as I watched his girl and her vigorous head game.
"Well, maybe we can play sometime before you go..." he said as he reached out and pinched my already hard nipples, sending a signal to my already wet pussy that it was time for some action. His girl popped the dick out of her mouth to offer me a taste but instead I offered her a taste of me and she accepted it. I opened my legs and let her dive into my waters while her man sucked my tits and after I came, her man fucked her hard while I pulled her hair. There was no shame, no hiding, no jealousy anywhere near us, just freedom and desire. That incident was the official kick off because after I was done with the couple, I jumped into the pool to 'cool off' and before I knew it, a chocolate man was sucking on my toes in the water. Slowly but surely, he moved up from my toes to my knees to my thighs and stopped at my pussy. With one swift move, he lifted me out of the water, sat me on the side of the pool and dived his face into my pussy. Electric waves shot through my body as I heard people cheering him on to 'get it'. Two sexy Dominican ladies joined in by holding my legs open and sucking on my nipples. I came so hard and moaned so loudly that the whole room had to have felt it too. When I was released from their hold on me, as I walked back to my chair, I got high fives from everyone as if they all knew how bad I needed that.
The theme for that night...was to get me to cum continuously...and I certainly did! My pussy even got to reminisce with throwback dick aka right before dawn rose upon us, I bumped into an old boyfriend who was there WITH HIS WIFE. It wasn't long before his hands walked down memory lane as he slid his fingers between my pussy lips and although his wife didn't seem upset at the time, I could tell that she wasn't happy as she heard me moaning. After I came on his fingers, I whispered to him, "you do know she's going to divorce you after this right?"
I don't want to say I'm completely INTO this new lifestyle but I will say...I do love to fuck whoever I want on my own terms and this erotic road trip gave me freedom!
Checkout Kai Storm on nattiekai.com, nattiekai.wixsite.com/kaih & motherhoodsexmarijuana.com!
erotic
About the author
Author of 7 novels, mom of 3 daughters, co-Host of Motherhood Sex Marijuana The podcast on YouTube!
nattiekai.com
nattiekai.wixsite.com/kaih!
motherhoodsexmarijuana.com
Reader insights
Be the first to share your insights about this piece.
Add your insights