My P***y MY RULES!
"Macaroni in the pot!"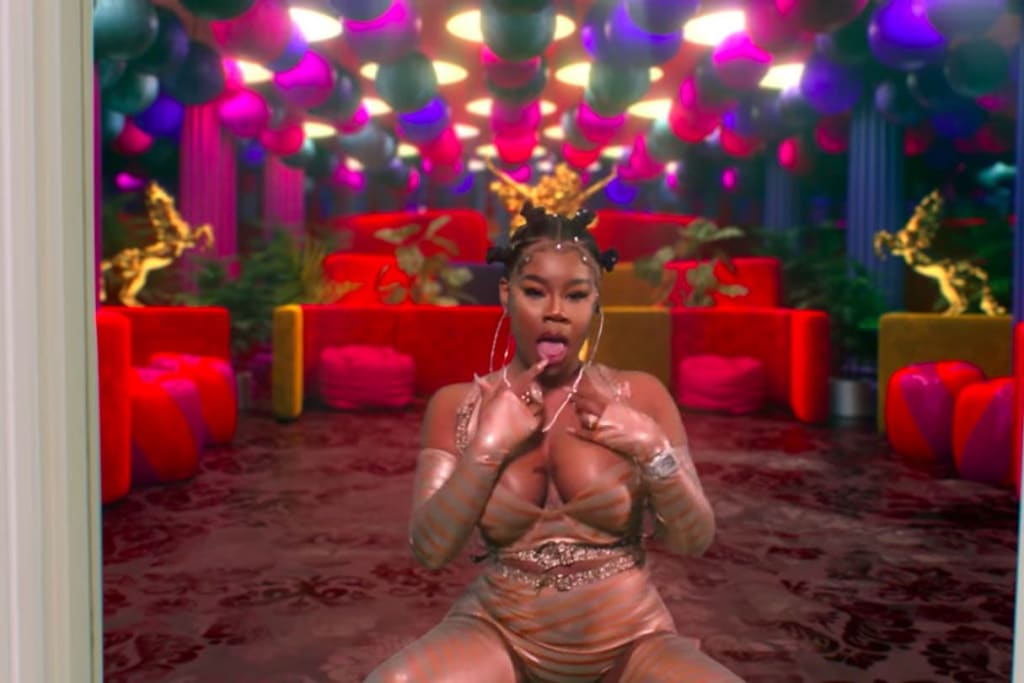 Swirling my wet pussy lips on his face while I watched him suck me dry had me feeling grateful that I gave him my contact card...his beard tickled my ass as he fed on me but at the same time, I knew my good cat juices had that thick mane coated!
If you don't know who the fuck I am then I'm here to tell you...I'm that bitch aka Sukee With The Good Cat! I got the cat that all the motherfuckers want, I can take your man with a pussy wink & if I give a man my contact card, it's because I'm going to let him HAVE some of this good cat! PERIOD!
While I took a second to properly introduce myself, Beard Gang decided to switch from drowning in my juices to tossing my salad...damn it feels good to have a man tongue fucking your asshole! You'll have to excuse me because I'm having a hard time concentrating right now...but for real, I'm a bad bitch and I like to suck & fuck dick! I was blessed with wet ass pussy and like a Fortune 500 company, I want to diversify these funds. Fine motherfuckers hit on me all of the time but only the worthy ones get my contact card and that D better be ready to deliver within twenty four hours of getting my card or else. The good cat demands that you be ready or be gone because if you try to reach out after your time expires, you'll get deleted and blocked bitch!
The good cat never waits for the D...the D is on speed dial!
Whoa...Okay Beard Gang with the big D sliding in the good cat and surprising her but this good cat stays ready so she never has to get ready! Swallowing the dick whole was never a problem and it never will be so while he pushed it all the way in, I took it like the real bitch that I am! He hit all of my walls and I coated him with all my cream! He fucked me hard, I fucked him harder and when he asked who's is it I said MINE MOTHERFUCKER!
He thought I was joking, laughed it off and continued to blow my back out but I'm the one who gets the last laugh because it is my pussy...this motherfucker is just getting a turn. I don't give a fuck about what these pussy ass whores think about me, what I do or how I do because at any point given or time of day, I can fuck & suck whoever I want to!
This good cat is always on the menu!
Meanwhile I switched the pussy into a new gear that had Beard Gang cumming all over my ass, back and wig so I had to take that shit off right away. I let my real hair out to breathe and Beard Gang looked shocked that I had real hair. "Baby, the wig is part of a fantasy I'm giving you" when the truth is when I don't want to do my hair, I will wear a wig. The real funny happened when Beard Gang thought he was going to spend the night and get some more of my good cat but hell the fuck no. I kindly told his ass to get dressed and move along because I had other plans for the night. Shit, he had my card so all he had to do was make another appointment!
LADIES AND GENTLEMEN...let me make this very clear...the above story is a figment of my imagination, I do not know Sukihana but I do love her style, swag, her ghetto ways and mannerisms. In the midst of creating this blog, her image/persona inspired me to write this but in know way is this real.
Thanks for checking out my blogs, make sure you check out the MHSXMJ podcast & support Sugarfoot Shoetique!
fiction
About the author
Author of 7 novels, mom of 3 daughters, co-Host of Motherhood Sex Marijuana The podcast on YouTube!
nattiekai.com
nattiekai.wixsite.com/kaih!
motherhoodsexmarijuana.com
Reader insights
Be the first to share your insights about this piece.
Add your insights