Porn Star's Thoughts on Penis Size
Deep thoughts from porn stars on how much penis size matters.
Porn stars are a good judge of dick. After all, that is what they do for a living. For the purpose of entertainment, bigger probably is better. The camera, which is said to add 10 pounds, has more to capture and it adds to the excitement. But does it add to the excitement of the woman on the receiving end of the big prize? First we have to start with what is an average sized penis. Men, don't be scared. According to studies, 45 percent of you think that you have a small one. Kind of makes you wonder how big the other 55 percent of you actually are. Another interesting fact, even if your dick appears tiny when you are soft, the stretching potential upon reaching an erection isn't a direct correlation. You want to know the hard averages? The average size for an erect penis is 5.6". The average circumference is 4.8". Take that information for what it is and remember that a woman cares more about how you treat her—erections come and go, but jewelry lasts forever. Just saying…
Another piece of good news, 85 percent of women are happy with the size of their partner's size and proportion. This means that the other 15 percent probably complain about most things, so penis size is just thrown in with things like, "He never takes out the garbage" and "Why doesn't he ever get me flowers?" Some women are never happy. Guys, you just work on staying hard and the rest will take care of itself, hopefully. As these eloquent porn stars pointed out, different shapes and sizes are better (or worse) for different positions. You only have one penis, so you just have to make it work for all situations. Kind've like a little black dress.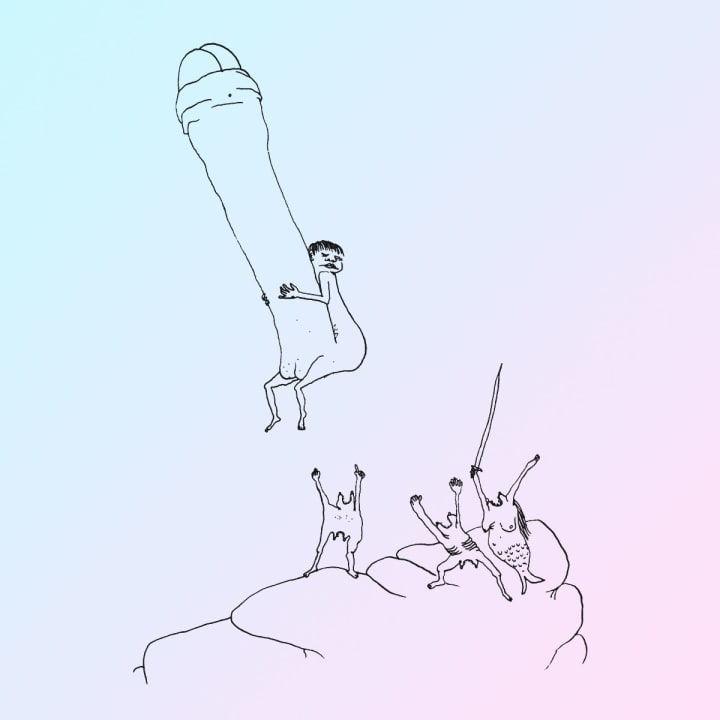 What Is Too Big?
Is it possible for a man to be too big? Samantha on Sex in the City encountered this very dilemma. It was just too big and this was coming from a character who had her fair share of dick. Guys like to think that bigger is the way to go, that it makes women happier. It seems that even porn stars have their opinion on how big is too big. One porn expert even went as far to say that if it is too big, she would be walking funny for at least two days. No woman wants that. If your penis is the size of a woman's arm, you might think you are a king, but she might just shy away from being your queen. Porn stars who say that their vaginal canals are too shallow for something so big aren't making that up. Just like men come in different sizes, so do women. The only difference is that you can't see the inside of a woman. You just have to take her word for it. The average vagina is only three inches long, so you do the math. According to SEXMD, "If you have a very large penis, give your partner time to lube, relax and stretch. Breathing and getting very aroused are extremely important." And if that doesn't work, guess you will just have to go and masturbate.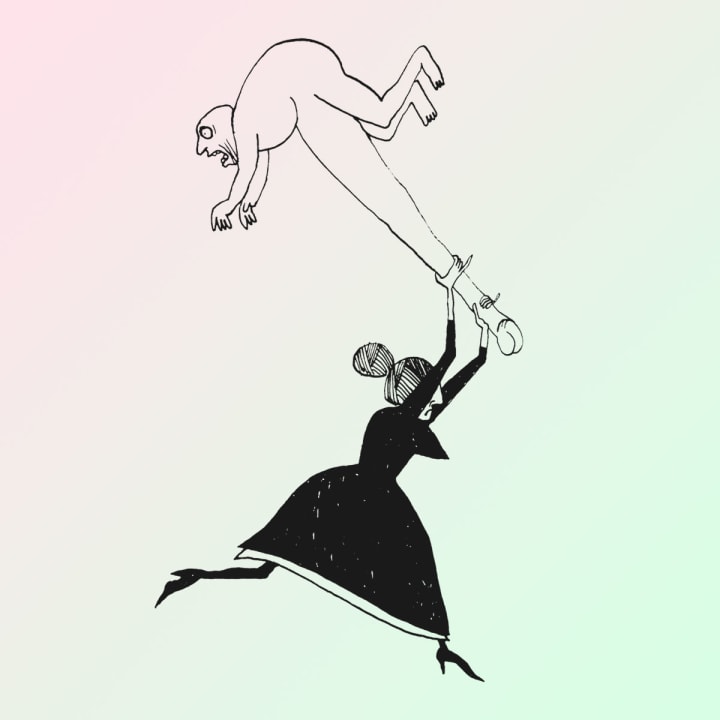 Girth
Who knew that being wide would be a good thing? Porn stars are real women. If they like it thick, that means that real women must like it thick as well. As thick as a soup can? That might be taking it a bit too far, but if that is what you've got, be proud. How do you measure your girth? Can your partner get her hand around it? Does she need both hands to give you a hand job? Or maybe you just have a tape measure handy. According to our porn star experts, girth is good for sex the old fashioned way, buy if you are going in the back end, too much might not be a good thing. But you get what you get and you don't get upset.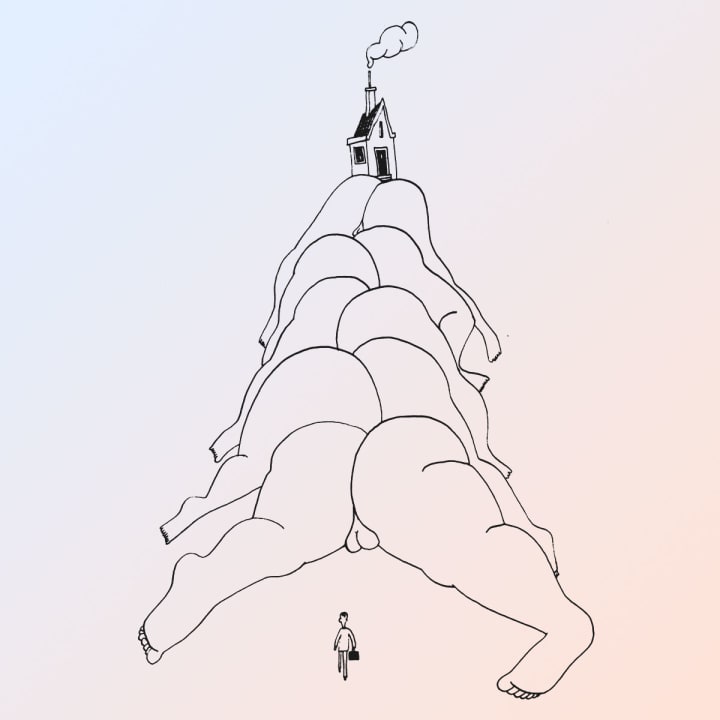 Balls
Men like sports. Is this because they have their own balls? Surprisingly, even women who don't like sports still like balls. Big, round, and "yummy" balls. According to our friendly porn stars, they are fans of nice sized balls. Everyone likes something to play with and bigger balls are more fun to play with. But just like penis size, if your balls are smaller, we will work with those as well.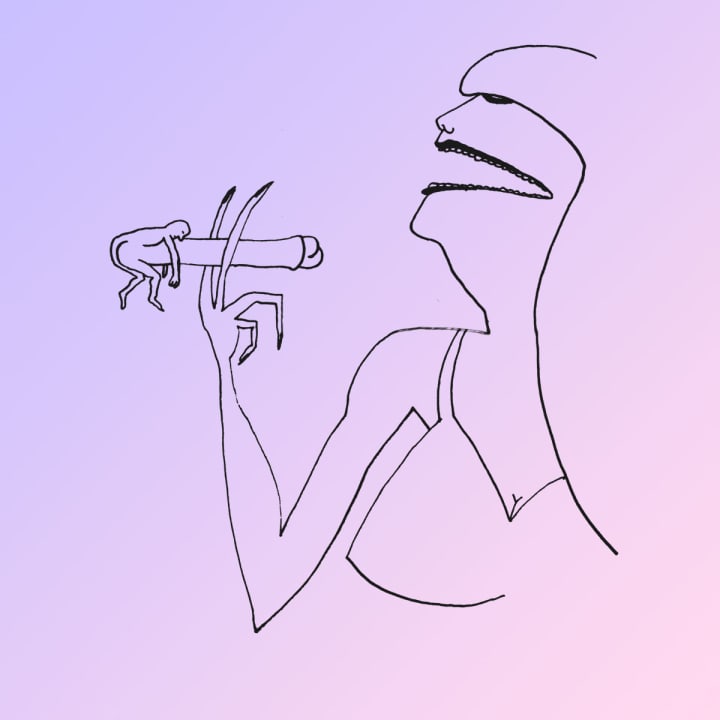 Color
When speaking about women, the question, "Do the curtains match the drapes?" is often asked, much to the chagrin of many. Men, does your dick match your skin tone? Are you a fair skinned man with a dark dick? Some women seem to go for that. Is your member veiny? That is ok too. Pink works well on the penis, and once you go black, well, you know the saying. As long as you know how to make us get off, we will forgive you if your color isn't exactly what we are looking for. Good sex has no race.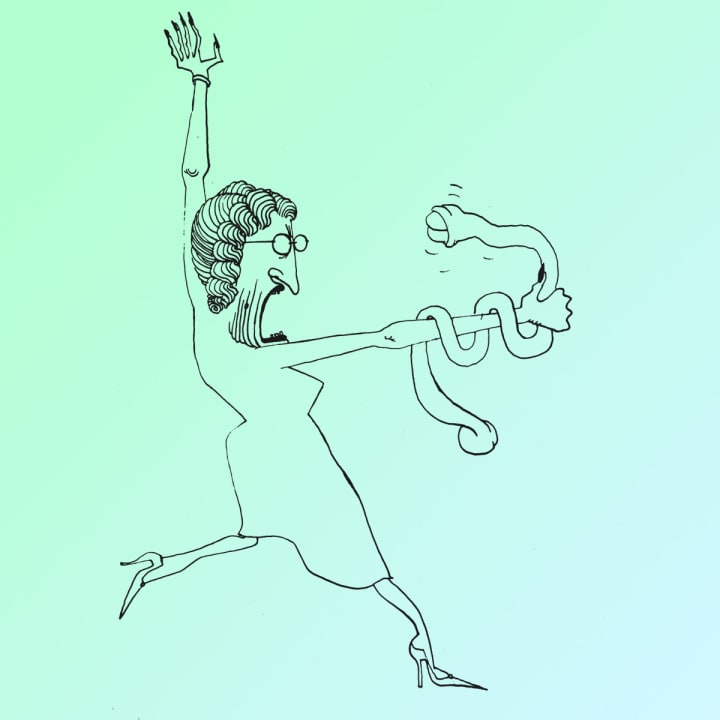 Shape
Remember in sex-ed when the instructor would use a banana to teach the class how to use a condom? Who knew that the shape of a banana was a good one to have. Our porn stars are big fans of well-designed dicks. With the right curve, you can do all sorts of things to tickle a woman's fancy. Of course, if you have too much of a hook or are a little lopsided, that might not work in your favor, pun intended. A woman likes a dick with good direction, aimed right at the g-spot. For those of you who have a straighter penis, that works too. Just get the job done.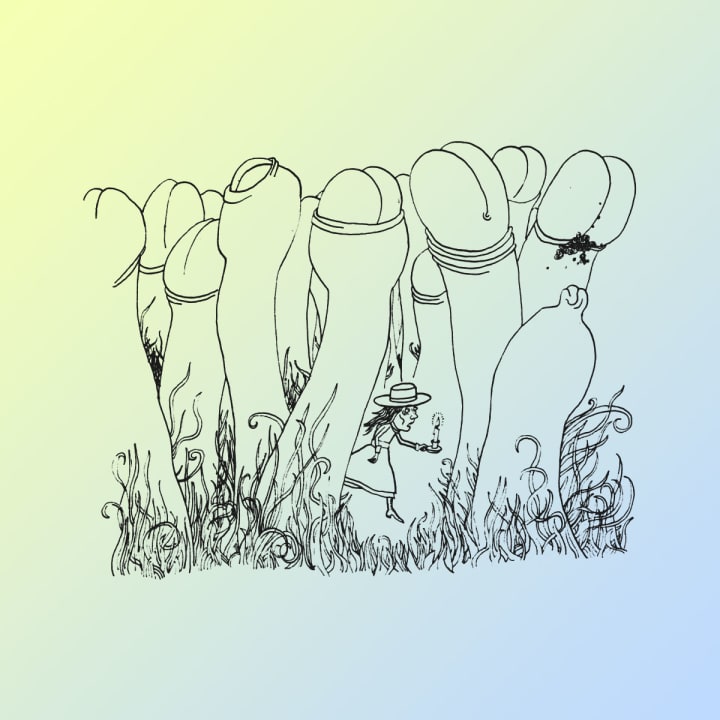 Know How To Use What You Have
Gentleman, what have we learned here? Big or small, wide or skinny, it doesn't really matter. Learn how to use whatever you have, that is all a woman really cares about. A guy with a big dick could have less interest in pleasing a woman because he thinks his size is everything. A guy with a smaller penis might work harder to compensate for his short comings. It doesn't matter your size. It just matters if you pay attention to what makes your partner happy.
"There is a difference between daily dick and special occasion cock." That is only some of the wisdom that porn star, Nina Hartley, had to share with her audience at the 2014 Exxxotica convention in Edison, New Jersey. Having years of experience under her belt, literally, any advice given by Hartley should be taken to heart. While most men think they need to have the biggest John in the locker room, most women would disagree. Penis sizes are all about personal preferences and although a 12" penis might be an exciting story to share amongst girlfriends, taking a foot of cock every night might not be so enjoyable after a while. Instead of worrying about the size of their members, Hartley stresses that "guys don't need a big cock. They need cock control. They need to last for a solid 30 minutes." With that advice in mind, it appears that science has finally caught up to what women have been thinking for years, having a big penis doesn't matter much. Or at least, not the way men think it does.
This was proven in a study conducted by UCLA and the University of New Mexico, in which 75 women chose their ideal penis size simulated by blue domed-cylindrical models. While they didn't have any realistic features—you know, the parts that that make penises fun, like testicles—the results revealed that penis preference varies based on duration of the encounters. It's not surprising that for a one-night stand women preferred penises slightly larger than the average, measuring 6.4" long and five" wide. That's clearly more bang for the buck. For significant others, the preferences was a little more modest (but just by a little), measuring 6.3" long and 4.8" wide. With a study like this, it's hard to argue with the findings. So ladies, next time your man worries about the size of his member, remind him that he doesn't need a large salami in order to feed your desires!
sexual wellness
satire
porn star
Bea is a sex therapist and writer from the UK who believes any couple can have an amazing sex life if they just look past all of the things that annoy them.