Panty Fetish Gone Wild 4
An Erotic Series by Jezebel Rose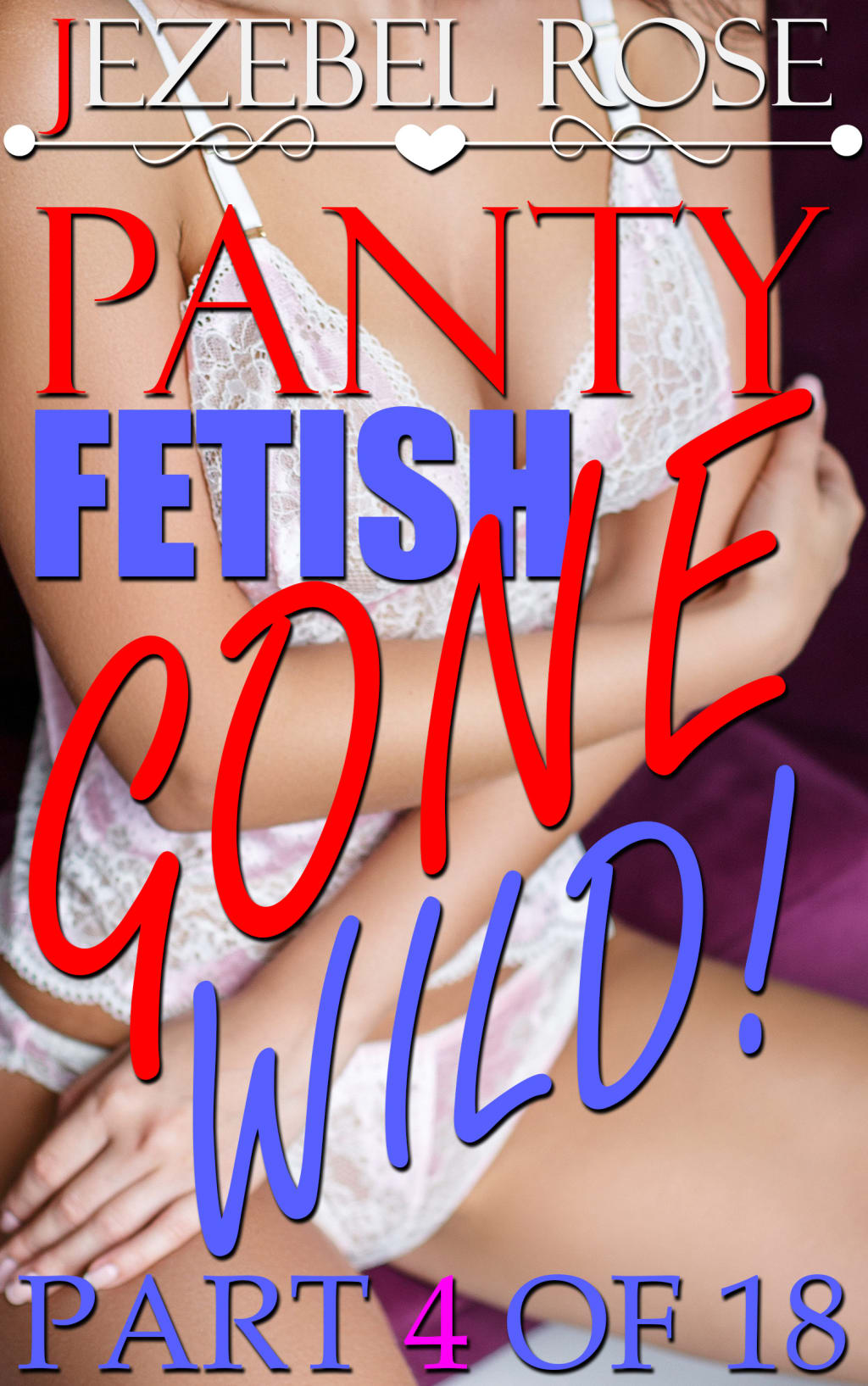 www.Jezebel-Rose.com
I could not get home fast enough. I didn't run any red lights or blow through any stop signs, but I may have cut off a few smaller, slower cars. By the way, what the hell is it with these 75-year old men who have to drive these big-ass Cadillacs five miles an hour under the speed limit, and these fucking soccer moms in their Chevy Suburbans? Two kids and they need an automobile big enough to carry the 82nd Airborne division. Cripes!
As you can imagine, I get a little irritable when slowpokes are interfering in my panty plan. I had the whole thing worked out in my head. First, I had to clean up the pair I was wearing. I couldn't let anything bad happen to the baby blues Maria gave me. Second, after I showered, I'd lay out all the old pairs on one side of the bed and the new pairs on the other. Then I'd just take my time going from one pair to the other, stroking them across my body, rubbing them across my cock.
The whole scheme nearly crapped out when I got home to a call from a friend who wanted to go out that night.
"Yo, dude. Where you been keeping. Come on and get ready. We're chasing girls tonight."
Girls, give me a fucking break; I've got parties to attend to. Boy, that sentence is a cause for concern.
"Hey, man. I've been working all day, and I've got to rest a sore back."
"Well, okay. Cool man. Your loss means more for me. Later."
"Yeah, later." Click. "Jackass."
Left in peace at last to spend my Friday night the way I wanted, I proceeded to carry out my plan, as mentioned earlier, to perfection. I laid the old collection to the left, and I laid the new contributions to the right. The gold and black embossed panties, along with the burgundy and gold Embossed pair, went up top. Below that, I laid out the elegant tap pants that Maria likes to wear. Under those, I placed Hannah's chosen gold thong. Then I dove into the bag for the final five pairs.
I pulled out another thong similar in style to the gold one. This one was copper, and it made a striking impression on me. I put it with its sister and returned it to the bag. Next came out a pair of silk and lace briefs in black; the sides were dressed in silk with the briefs' front and rear a solid piece of lace. I wasn't sure at first who had chosen these, but for some reason, they made me think of Maria. My suspicion was confirmed when I took out the next pair. They were the same style as the two other pairs that Aunt Katherine had chosen. The prettiest of the three, this pair was in mauve - sort of a tan color, but darker and more affluent. The embossed design was in black. Those went with the others.
The next pair of panties was obviously Maria's. They were another pair of tap pants in dark hunter green. The final pair of panties could only have been chosen by Hannah. I guessed that she was a bit of a wild child, as bold in her underwear as she was in her language. She had chosen a leopard print thong that made me want to sit up and say, "meow." Not as elegant as the other thongs in the bag, it was no less sexy or expensive as it was genuine silk. In fact, it was the smoothest of the bunch.
I worked myself into a frenzy that night. I took each pair of the new panties and caressed my body with them. I never knew anything so smooth. I had one pair in each hand and rubbed them around my chest, legs, and groin.
I took Katherine's gold and black embossed panties and wrapped them around my cock. I stroked myself with them and imagined what they might look like on her. I fantasized about Aunt Katherine wearing these panties and how they would accentuate her long sexy legs. I imagined her sitting on the edge of my bed with her legs crossed as she had in her living room earlier in the day. I pictured her seductively uncrossing her legs and inviting me in for a closer look at her beautiful panty-clad legs. I got harder as I imagined standing before me in these panties that she had picked out just for me and welcoming me in to take a sniff of her scent.
I changed over to the copper thong Hannah had bought. I wrapped the thin end of the thong around the base of my cock and rubbed myself through the soft silk fabric. I also picked up the exciting leopard thong and stroked my cock with it. I fantasized about Hannah even. I imagined her crawling up my body to rub her thong in my face as she ground her thong into my nose. I envisioned Hannah, the wild child who loves cocks so much, pushing my body down on the bed and jumping onto my cock, and taking me for a hard ride with her thong.
And I fantasized about Maria, the wonderful woman who literally held my hand throughout the interview with my Aunt and her sisters. Maria, who had been so comforting and gentle with me. Maria, who preferred tap pants. I stroked myself with the dark green tap pants while imagining Maria holding out her arms and welcoming me close to her naked bosom. I wanted her to hold my body tight as she had held my hand earlier. She was wearing the dark green panties that I held in my hand. I conjured the image of caressing her through her exceptional garments, and I grew even harder still when she smiled down on me.
I rose from the bed and stood over my collection, clutching the pink tap pants and pressing them against my chest. I used the nude nylon bikinis that Aunt Katherine had given me months ago to pump my cock. I drank in all the panties spread out before me on my bed and pumped harder and harder until I had an irresistible need to come. I came right into the panties that I held in my hand, and I didn't stop pumping until I was dry.
The clean-up was quick. I wanted to wash the semen out of my nude nylons before a stain set in. I was becoming frantic about ruining anything, and I decided to wear a condom from now on to catch my load.
I went to sleep that night wearing Maria's dark pink tap pants. Again, she seemed to find the panties that I enjoyed the most. Or maybe it was just the emotional bond that I felt for her. Either way, I fell asleep dressed in the little pink panties that she had bought just for me. And I never slept better in my life.
Leave me a tip if you enjoy my Vocal stories!
~Jezebel Rose