Online sex work: what are my options?
Many people don't know that there are many different forms of online sex work. If you are interested in becoming an online sex worker, you should know your options.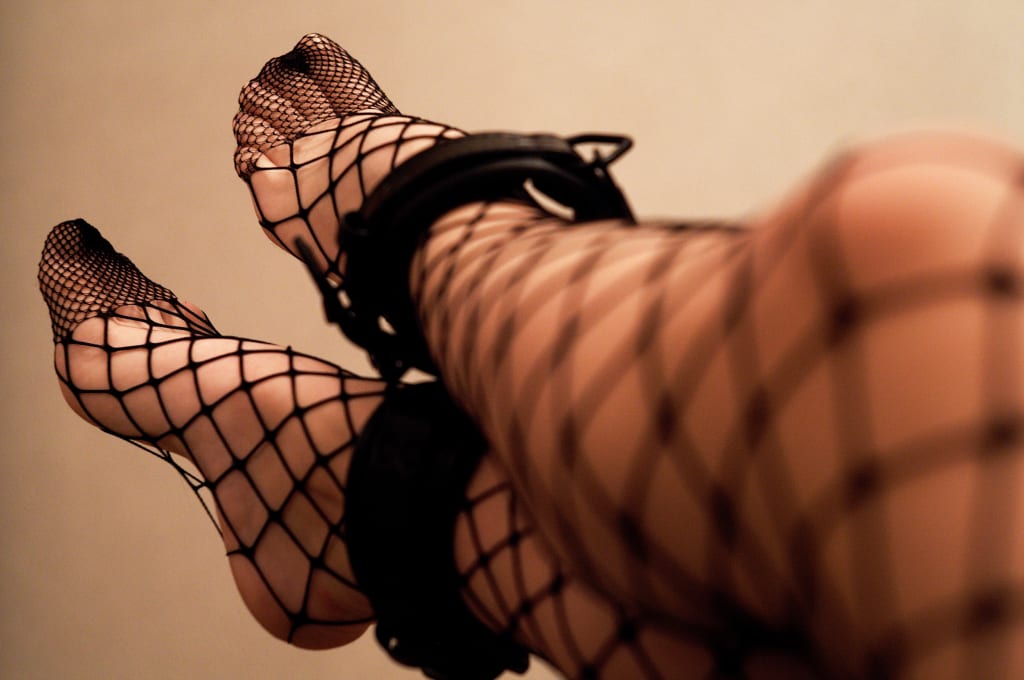 [Photo courtesy of unsplash]
Due to COVID-19, online sex work has become a huge topic of interest for many people. For some it has provided a much needed social/sexual outlet, for others it has been a much needed source of income, and for many it is both. Regardless of where you fall on this spectrum, knowing that there are a variety of options out there to meet those needs is vital to having a good experience surrounding online SW.
I am going to go over all of the types of online sex work that I know of and give some information about each of them. Due to the large variety of options, these descriptions will be breif. However, I will be writing other posts diving more deeply into each type and going over their pros/cons.
So, if you see anything on here you want to learn more about, be sure to check through my page. If you don't see what you are looking for, feel free to comment and let me know so that I can get that information put together for you.
So, what ARE the different types of online sex work?
Subscription platforms
Subscription platforms are one of the most well known forms of online sexwork out there currently. If you know anything about online sex work, you have most likely heard of a popular subscription site named OnlyFans.
Subscription platforms are websites where people can pay a fee to view your page, where you will be posting varying types of adult content. The most commonly posted things on these platforms are photos and videos. Typically the fee is paid monthly and direct interaction between sex worker & customer is limited.
While it is not the most common use of subscription platforms, they often also offer the option of sending out PPV (pay per view) messages and providing a safe, open line of communication between the sex worker and client.
Cam modeling
Cam modeling is a form of online sex work in which the sex worker broadcasts from a live webcam, typically on a site like MyFreeCams. It is entirely up to the worker what she does during this time on cam. Some people just relax and hang out on cam, sometimes in revealing clothes. Some people like to get super naughty and show off their body, or touch themselves while their fans watch. There are even some cam models who just eat. The only things that truly matter when it comes to how your time on cam is spent is that you are following the sites rules and that you are staying consistent once you find what works for you.
Sites that do cam modeling tend to offer other things as well, such as; private messaging, one on one video calls, photo/video sales, etc. What you are able to do on these sites vary depending on which site it is you are using.
Phone sex chat lines
Phone sex doesn't really sound like online work, but it is 2022 and pretty much everything is online now. There are many websites dedicated to phone sex, as well sexting (sex messaging), such as NiteFlirt. While calls themselves are usually done over a phone call, the websites help you find customers and help protect your personal information, such as your phone number. You earn money by the minute for calls you receive. The types of calls you do is up to you, but to get a good amount of calls you have to make sure there is something special to draw callers in to you.
Often the sites you can use for phone sex/sexting offer the option of selling pics/videos and sometimes other things as well. It is not required to use those options.
Sugar sites
One commonly talked about form of sex work is sugar dating. Typically this is not online/virtual. There are cases in which is can be, though. Sugaring is by far the most difficult form of sex work to get into and its very difficult to navigate. One of the most common sites used to find a sugar relationship is Seeking Arrangement. Most people will be wanting an in-person sugar baby, but since it is possible to have virtual sugar relationship, I wanted to make sure to include this option.
Monetization sites
Most platforms you make money on, a customer pays you directly. That isn't the only way to go about this, though. Some sites will pay you for views on public videos you share, such as pornhub. Essentially you earn money through advertisements that are placed on your videos, as well as for drawing attention to their sites. This option is probably one of the easiest to get started on, but not the easiest to actually earn money doing. In order to earn money through monetization, you have to have a large client base watching your content.
Most monetization platforms offer other ways to make money too, such as dedicating part of their site to cam modeling. You do not have to participate on those extra options to do this, however.
Direct sales
For some sex workers, using someone else's site isn't their idea of enjoyable work. Maybe they don't want to share their earnings, maybe it's not personal enough, maybe it is just how they feel. Either way, it's completely reasonable and valid, and there is certainly another option. That option is direct sales.
For this type of sex work, instead of interacting on a paid platform, workers will commonly advertise their (safe) forms of contact information to potential clients and sell their content (pics/videos/sessions/whatever they feel comfortable offering) using an online payment platform such as PayPal or Cashapp. When you chose this option, interaction is up to you. Everything is up to you.
Selling physical items
While online sex work is mainly all online, there is one type of online sex work that does involve some off-the-web work. That type of work is selling physical items you have. Most commonly people tend to sell panties,but you would be surprised to know the many options of your things people would love to purchase. There are many sites that you can use to make these types of transactions, one of the popular options is Sniffr. These sites are typically centered around selling physical items, but occasionally they will have other ways to earn money on their site as well. While you can certainly make good money choosing this form of online sex work, it is definitely one of the ones that require the most attention to detail and dedication.
As you have read, there are many options when it comes to online sex work. My hope is that I have managed to include them all without missing any. If I did miss any, please let me know in the comments. Also, I would love to hear about your experiences with these different types of online sex work, as well as your questions about them.
If you feel like you learned something from this post, and would like to continue learning, make sure you subscribe so that you get to see the information I have, as soon as I am able to share it.