Lolli Jolly Wet Dream
What happens to the Sanders Sides when Thomas has a wet dream?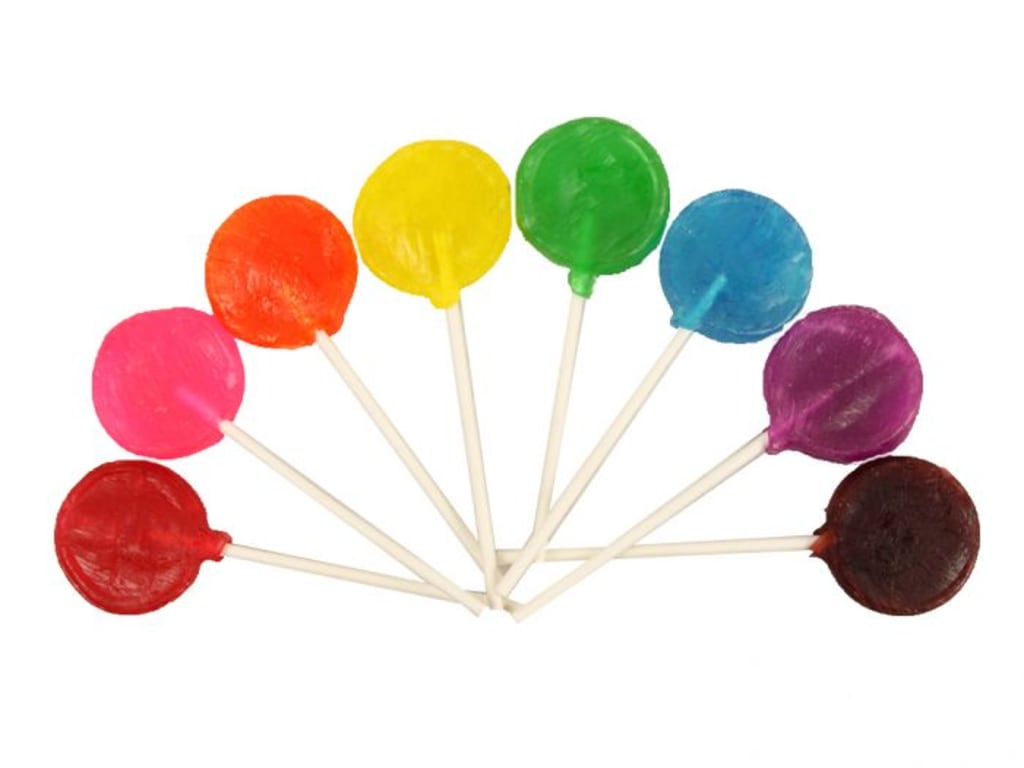 Logan's POV
I knew he was capable of having wet dreams, but I had no idea what would happen to all of us in that sort of situation. I went through the files on my bookshelf to see if I can come up with some theories on what would happen in a scenario.
Anyway, Remy thought it would be funny to give Thomas a wet dream of an ex with whom things ended mutually and in a healthy manner. Since Remy's tactics can be unpredictable, I wanted to check every nook and cranny for signs of what might potentially happen and how to go through with it.
Virgil's POV
I wasn't able to sleep, the rest of the group is surprised that they're surprised, but I guess their attempts to change my habits show they care. Anyway, I didn't have much to do, so I just wandered around the Mind Palace for a period of time that I was too lazy to keep track of.
Suddenly, as I was in the dining room, I saw a cup of lollipops on the table that I distinctly knew wasn't there before. I picked up the cup and looked for anything (a label, an accessory, maybe even a scent) that could help me identify the owner. I gave up after a shorter amount of time than I'd like to admit and noticed there were no brand names on the wrappers; just colors. I saw some yellows, a dark blue, a light blue, and a red. Surprise, surprise, I was considering getting the purple lollipop, but then I remembered Remy jokingly telling me I should "shake it up a little," so I pulled out the red lollipop instead.
I unwrapped the lollipop and guessed it would be cherry-flavored. I slowly placed it in my mouth and licked it. It turned out, I was right, but I also detected a taste of something else that I couldn't easily identify. As I licked more trying to decipher the taste, I heard a moaning sound that was so clear and loud I thought it would wake someone up. To my surprise, no one did. I took the lollipop out of my mouth out of confusion and I heard the voice say "Oh, Disney, please don't stop! My sword needs polishing". I assumed I was being a horny bastard since I heard Remy discuss giving Thomas a wet dream some time ago, but I looked down and noticed I have pitched a tent below my waist, but I didn't feel the licking sensation before. I made a mental note to look into it later and went back to licking and entertaining the moaning entity.
Roman's POV
I quickly rose from my bed feeling hot and sweaty. While I was asleep, I felt... arousal. Well, I'm Thomas's creative aspect and he was having a wet dream, so what did I expect? Anyway, as much as I hated to, I figured waking up sooner to either have some fun with myself or take a cold shower would be a valued source of assistance at the time.
However, I noticed the feeling of arousal hadn't ceased and especially not that familiar sensation of someone licking the "sword in my pants" as if they knew what they were doing. I'd be lying if I said I didn't enjoy it. I struggled to hold back moans while leaving my room and heading for the bathroom, but I stopped in my tracks as I noticed Virgil with what appeared to be a lollipop in his possession.
I walked up to him and he looked like he was having fun with the lollipop and, after a while of matching the feeling on my "fun stick", I realized Virgil was responsible for the arousal that woke me up. He saw me and I guess was surprised by how I looked, especially down below, but he eventually went back to licking all while his eyes possessed a smug expression. I saw a cup of lollipops on the dining room table that I suspected Virgil's lollipop came from and walked over to it while looking at Virgil. While keeping my eyes on the sour plum, I reached for a lollipop, tore off the wrapper, and started sucking it and having my tongue dance around.
I didn't know if I wanted to get revenge on Virgil or if I wanted to repay him for the pleasure, but the plan backfired when Virgil expressed no change in behavior and I heard moans that Virgil didn't seem to hear followed by, "Daddy needs more! I'm so proud of you!"
Patton's POV
I was pretty much half asleep as I felt an unfamiliar sensation in my pants. It was nowhere near bad and, once again, I found myself thinking "Daddy needs more! I'm so proud of you!" and almost said it aloud until I woke up more and checked my pants and underwear to confirm that the only thing in my underwear was my "south pole."
I felt hot and thirsty, so I had the idea to get some water before thinking that, if I got caught, I could just say that it felt hot in my room and I needed a drink. I grabbed my glasses and stumbled to the kitchen focusing on the fridge and the enjoyment I was feeling. I saw two other people out the corner of my eye and felt worried to the point of not wanting to bring attention to myself. I wasn't paying attention to the floor and tripped near the fridge.
I felt the sensation in my pants stop and mentally begged for it to continue. Suddenly, I heard familiar voices.
"Playing hard-to-get or is that just your pride?"
"Sorry, Princey, I don't feel anything except tightened pants."
"I don't get it, why weren't you reacting?"
"Maybe because you grabbed the light blue lollipop instead of the purple one."
I was curious about the discussion. I peeked my head out from behind the counter quietly and it was confirmed that Roman and Virgil were the ones talking. Roman looked at a light blue lollipop in his hand seemingly out of curiosity. I don't know what came over me, but I found myself gripping onto the counter and thinking, "Oh, please Roman! Please be the cause." He looked around until we made eye contact and I felt my face heat up (no wonder they call me "sunshine"). I got up from my poor attempt of a hiding spot and walked over to the two.
"How did you know I was here?" I asked Roman.
"Call me crazy, but, in my head, I think I heard you begging," he answered in what sounded like disbelief.
"Well, if it's anything like when I was having the lollipop, Princey, he probably wasn't verbally expressing pleasure, either," Virgil included.
I looked down and noticed that all three of us seemed like victims to the, "Is that a flask in your pants or are you just happy to see me?" remark Remy gave to Logan that I didn't understand before.
I saw a cup of the remaining lollipops on the dining room table and I grabbed the dark blue one purely because it reminded me of Logan. I carefully unwrapped the lollipop and looked at the candy in my possession. I placed the lollipop in my mouth and sucked on it slowly (enjoying the blueberry taste as well) as if it would give me the answers if I just savor it.
I started to hear grunts and, "Focus, focus."
I took the lollipop out of my mouth.
I looked at the two and they looked at each other before simultaneously saying "Must've heard Logan."
I looked at the lollipop and heard, "Sweet Newton, why did it stop?" before placing it in my mouth again and hearing the moaning again.
How had I not realized that the moaning was such music to my ears?
Logan's POV
I was torn between researching and giving in to the feeling of pleasure in my pelvic region. As if surrendering the internal battle, I leaned back into my chair and took rapid breaths as I thought "Please keep going!" It took a lot of willpower within me to get up instead of just continuing to lean in my seat and enjoy the moment. I needed answers and I had a feeling the feeling had something to do with the wet dream Thomas was having.
I stomped out of my room while still feeling the enjoyment in my pelvic region and eventually saw Patton sucking on a lollipop while Roman and Virgil were just each holding a lollipop.
"So, that's the outcome!" I spoke.
Everyone turned in my direction and Patton took the lollipop out of his mouth while looking nervous. My face was still warm as I walked toward the group and admitted, "I never said to stop". I saw two yellows and a purple in a cup on the dining room table. I unwrapped it and put the lollipop in my mouth carefully. I registered it tasted like grape; Concord Grape.
As I sucked it, I saw Virgil close his eyes tightly and I heard deep grunts that no one else seemed to notice as well as Virgil's voice saying, "Oh, finally! It felt like forever!"
Even though he was gritting his teeth.
I took the lollipop out of my mouth and acknowledged the different lollipops in our possession: Virgil had a red one, Roman had light blue, Patton had dark blue, and I had purple. We looked at each other and it seemed we were thinking the same thing. We played with the lollipops with our lips and tongues and seemed to enjoy the sensations in our pants as well as, from what I could assume, the responses in our heads. We squirmed, we gripped our pelves, we even moaned verbally. After several minutes, as our lollipops had finished, so had we.
We all took deep breaths and Roman waved his hand before our leaking pairs of pajama pants were replaced with cleaner pairs. We looked at each other and smiled.
"Let's hope Thomas has another set dream soon," Roman expressed.
"If we want to try this with more than just the lollipops, it doesn't have to be strictly reserved for when Thomas has a wet dream," I suggested.
"Hey, guys, the cup's not empty," I heard Patton say.
We looked in Patton's direction as he pulled out two lollipops on one stick. After looking over at one another before staring at the lollipop again, we chuckled as if agreeing that it would be selfish to deprive him of a little fun.

Monique Star
I'm not the most sophisticated adult out there. I'm also not the best at communicating all the time, but I do try my best to get my thoughts out there into the world verbally or nonverbally.
See all posts by Monique Star →