Keys to Her
Mommy Got Boobs Brazzers Scene Review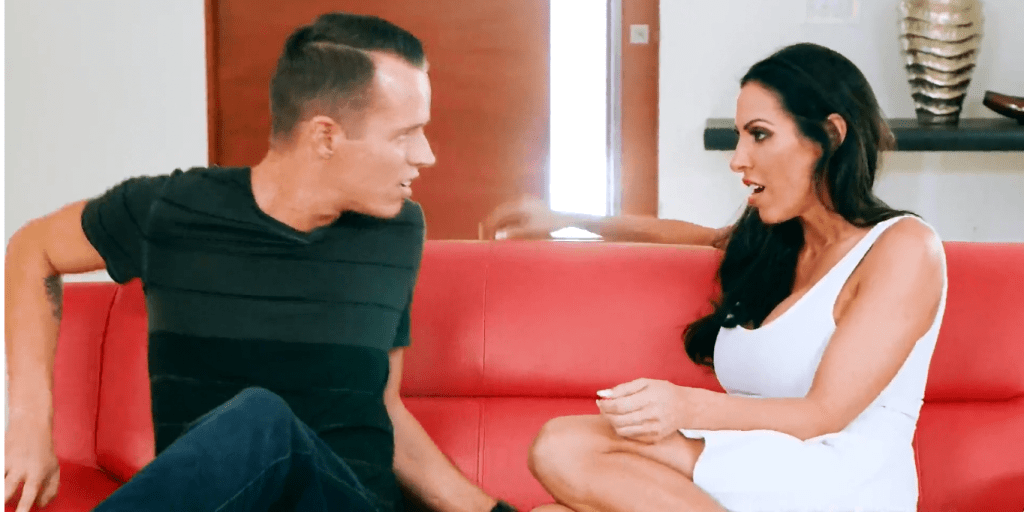 Some adult stars, although attractive, have a really sleazy look and manner about them. It's probably the business they're involved in and the type of things they get up to in their scenes. Veronica Rayne is one of those stars and its a truly epic thing to watch in this well shot scene. Veronica is stunningly beautiful so when she opens her mouth it's a bit of a shock, to use a British term, she sounds "rock hard."
This is a benefit to the viewer though, as men tend to like bad women and Veronica plays a very bad woman in this scene. The scene begins with Veronica pleasuring herself on the bed. In a bra, but panty-less, Veronica's 34E-21-31 curves are on full display. Production titles are awesome in Brazzers movies along with accompanying soundtrack. The company has came a long from doing amateur shoots. Veronica receives a phone call informing her "she's late" for an ongoing appointment. She quickly gets dressed and frantically looks for her car keys. As she is looking, her stepson enters, played by Justin Hunt.
Justin has a good look about him and seems to be frequently in these type of scenes. In this role he is just as aggressive as Veronica and the chemistry adds to a steamy liaison.
Gets Better with Age...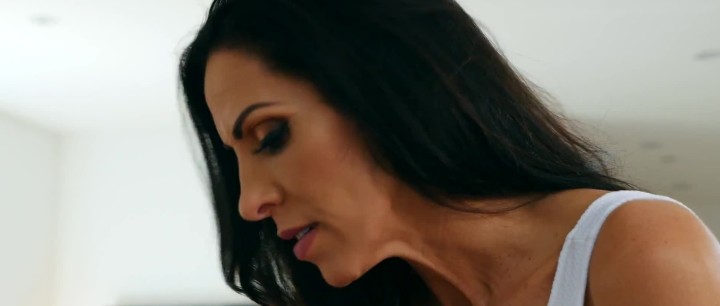 Veronica orders Justin to make himself useful and help find her car keys. Justin seems to show dislike for his stepmom and instead taunts her by sitting down and watching TV instead. This provokes Veronica further with her exclaiming "Are you fucking kidding me?"
Justin responds in kind when she demands he give her his keys, telling her to "fuck off."
This aggression is different as it does fuel the sexual tension in the scene. I think it will arouse the viewer as well because Veronica looks so good yet she has an absolute "gutter mouth."
Veronica changes tactics, softens her voice and states she'll make it Justin's while. Then proceeds to sit on his lap, for Justin to shove her off again not wanting to have sex with his Dad's wife. Veronica is very seductive and her dirty manner is fantastic for this scene.
Eventually Justin does give in to Veronica's advances and the two get down and dirty for a terrific scene. Veronica knows what looks good on film and uses her tongue to good effect when kisses Justin and sucking his penis. I think she enjoyed this scene because she seems to stop changing position every position swap to suck Justin's genitals.
Its all about the tongue.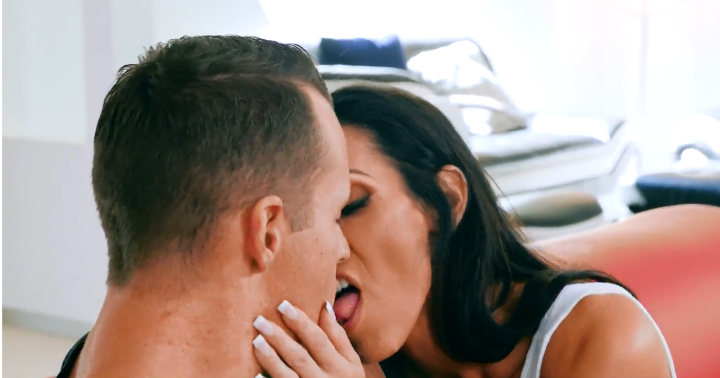 The scene is good but I think the action could be shot a bit better. The reverse cowgirl didn't look great. The spooning position wasn't bad, but could have utilised a couple of better angles. Veronica's breasts look fantastic on film, especially from the spooning and cowgirl positions. Her high pitch squeals and dirty talk should add to the viewers' enjoyment. I think female viewer will be generally pleased with Justin's input as well and I think he comes across as likable in this scene. Veronica's body looks perfect from her feet to her face and she truly knows how to please a man. Throughout the scene she licks and kisses Justin's body, snogs him, and constantly plays with his privates. Fantastic scene; if you love dirty women, you will love Veronica Rayne. The taboo scenario adds to the eroticism of this scene. High production values and well thought out locations make this a phenomenal watch.
4.5 out of 5.