Incendiary
She would tell Vic what happened in person — it was too incendiary to text.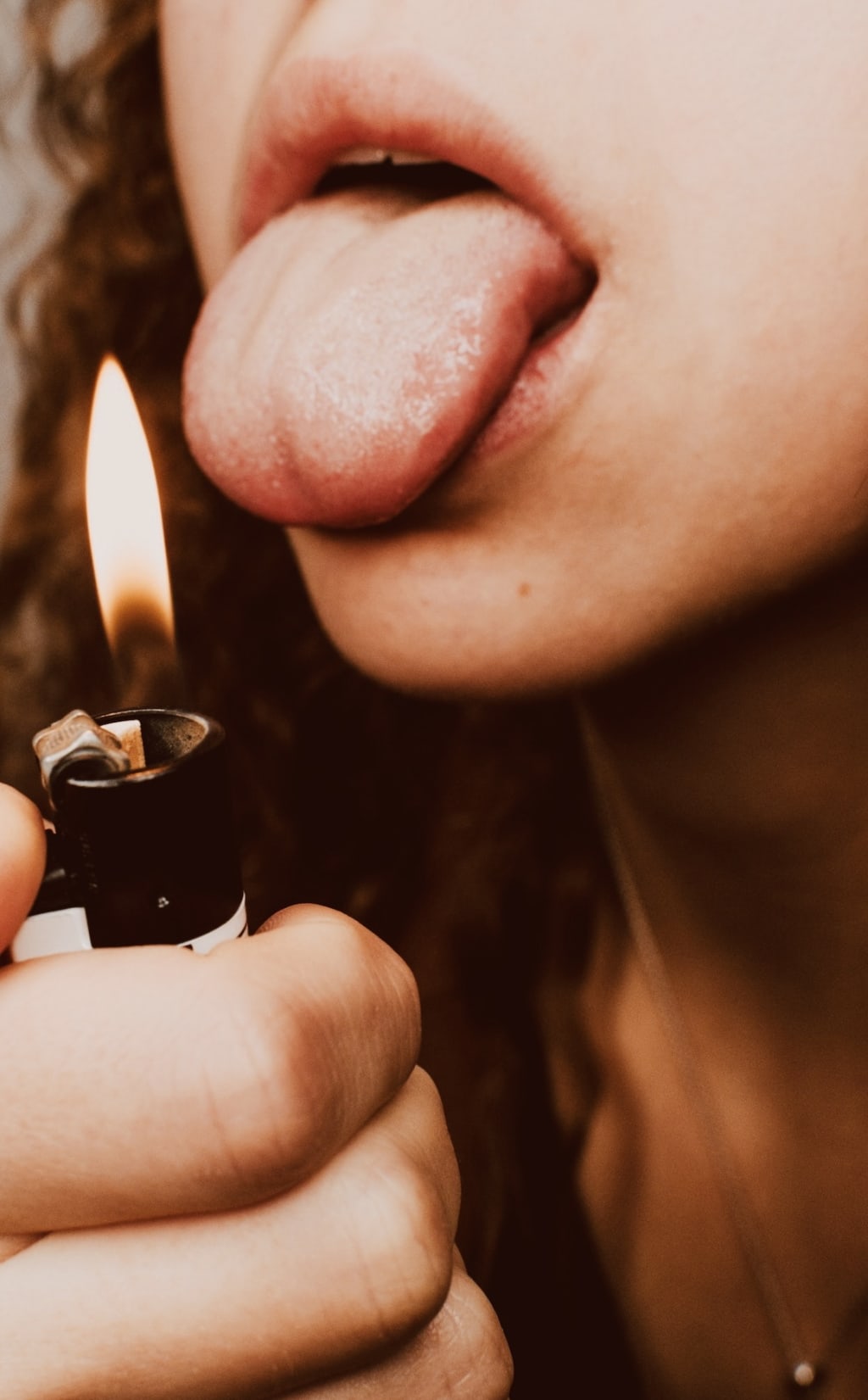 via Pexels by lil artsy
Read about Gen and Duncan in the previous story here.
Pretty hot, Vic texted Gen about the screenshots she had sent her of Matt and Duncan.
Turns out Vic would not have been available for her when Duncan had first texted her on the app earlier. It was almost eleven and Vic was just getting home. Even from the backseat of the car service her company used when she worked late, Vic was still her sage best friend.
Yeah, I was kind of surprised by getting the two of them back to back, Gen texted lying on her side in her bed.
It had been a rather incendiary night. After flirting so hard with Duncan, Gen saw a new message from Matt:
Are you ghosting me, playing hard to get, or what? Sorry for seeming overeager but I do not see ladies like you often on this app and I want to know what you are thinking.
Sure, she answered after a few minutes. Tell me where we are going?!
LOL the pressure is on me now, let me get back to you while I come up with something worthy of a sexy librarian!!! :P
Matt had straight out called her sexy, but it was with Duncan that she surprised herself. He messaged her later to say good night after they had made plans at a neighborhood bar. He and Matt both lived close to her which she liked because that meant she did not have to make that much of an effort to see them. Plus she knew the bartender and he always gave her a generous pour of her favorite wine.
Good night, Duncan had texted. Can I see you one more time?
Gen pressed video on the app this time before he asked her to do so they could see each other.
"Here I am!" she exclaimed, pressing her face close to the phone.
Duncan smiled and stared at her.
"I want to see more of you, I can't wait until we go out. Let me see you..."
"Show me how much you want to see me first…"
"You mean that?" he asked, taking off his glasses and looking intensely at her.
He leaned back in his chair Gen tightened instantly between her legs when she saw him unbuckle his belt and unzip his pants. The soft rustle as he pulled his shaft out of his pants made her mouth water.
He was something to see. Without thinking her hand slipped between her thighs after she slipped her camisole off. Duncan touched himself with ease, as she covered her breasts and then caressed a nipple absently. She touched herself as well, but he did really not see because his eyes were fixed on her breasts.
Her eyes were fixed on him touching himself. She liked the way his hand moved up and down his shaft and how he caressed the tip of his head mirroring the way she caressed her nipple. They were fixated on each other until they both came with soft eruptions.
They fixed themselves quietly, but kept catching each other looking at the other intently on the screen.
"I can't wait to see you in person," he said.
She blew a kiss to him pressing her hand to her mouth. Her own scent damp on her hand from when they had come together.
Gen nodded now at Vic's text, a small Cheshire cat grin on her lips. She would tell Vic what happened in person — it was too incendiary to text.
This is one story in a series, you can read the beginning here.
Read ALL of my stories here.
Read every FILTHY story here.
Read more stories by me on Medium.
Reader insights
Be the first to share your insights about this piece.
Add your insights