I Was Tired of The Daily Pandemic Walk, So I Suggested Daily Sex Instead
What happened next gave a significant boost to our marriage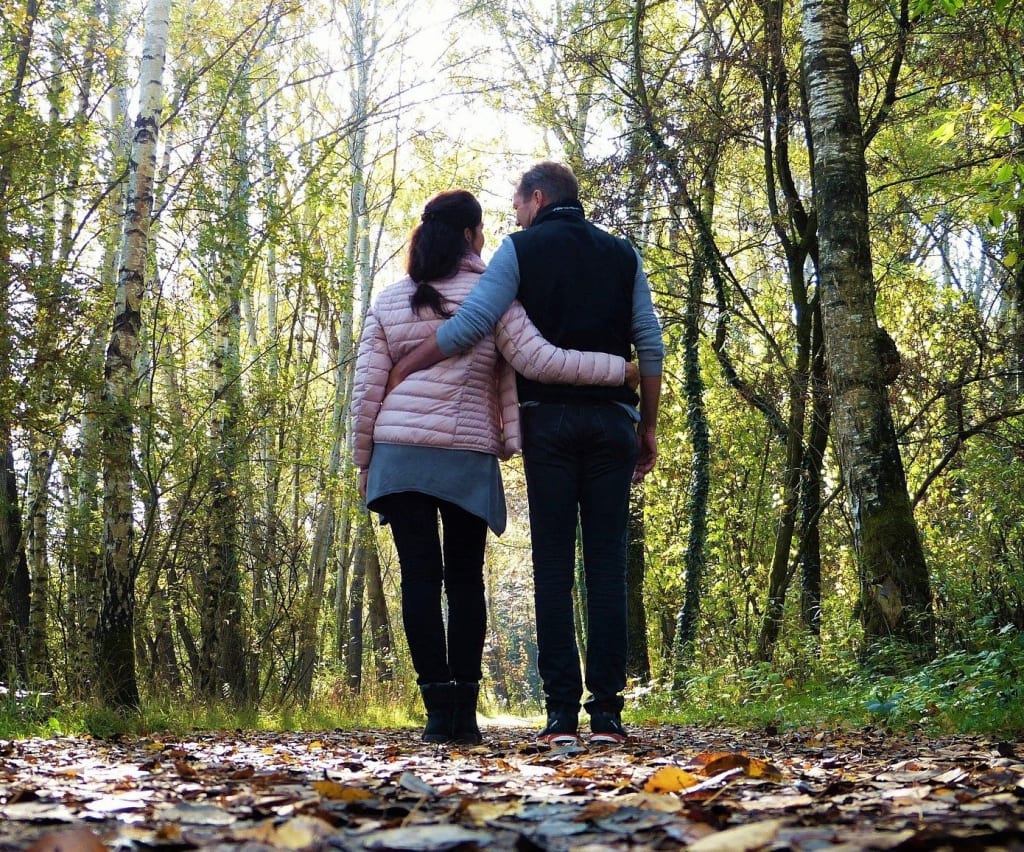 Image by silviarita from Pixabay
"It takes more than SEX to build a great marriage, but it is nearly impossible to build a great marriage without it!"—davewillis.org
Since March, we have been self-isolating. We take walks to get out of the house for exercise. We walked our neighborhood to death--every direction, around and around using different patterns and paths. After seven months, we were bored with walking.
There had to be other ways to get our hearts racing. The article "How Many Calories Do You Burn During Sex?" published in Men's Health contained research results from the journal PLOS ONE. The report concluded that men burn about 100 calories during the average sex session, while women burn nearly 69 calories. A 2.07-ounce Snickers bar contains 280 calories.
The researchers estimated that men burn roughly 4.2 calories per minute during sex, while women burn 3.1 calories. Included in the assumptions for calorie burning was a medium-vigorous lovemaking session for twenty-five minutes. Calories burned with sex, like walking, also depend on the vigor and the weight of the participants.
Walking at a moderate pace for thirty minutes burns about one hundred calories. Fifteen minutes is about fifty calories. Comparing the numbers for a twenty-five-minute sex session with a thirty-minute walking session: my male spouse would come out even on calorie burn (100 vs. 100), while I would be short about twenty-five calories (100 vs. 76).
When I proposed changing the daily walk to daily sex to my spouse, he said, "I can walk with you every day. We are too old to have sex every day." He looked at me with a twinkle in his eyes. "Is this pandemic turning you into a sex fiend? Or am I just irresistible?" I answered honestly, "You are not lucky enough to have a sex fiend for a wife. But I am just so tired of walking."
My spouse laughed and said, "We are not the lusty spring chickens we once were. Why don't we try for sex every day for a week? If we can get through seven straight days of sex, then we can give fourteen days a try, and so on and so on?" I agreed.
We already had a recurring weekly sex night, so we gave the seven-day 'hit it every night' a chance. By day five, we both acknowledged that every day would be too much for us. Besides, we missed doing other things that we otherwise engaged in at night, such as television, writing, reading, and talking with friends. We barely made it to our seven-day goal.
On the eighth night, we went to bed early to get some sleep. We were worn out, but there was a positive change. We both agreed that everyday sex was too much. However, once a week was not enough after seven successive days of passion. We moved our sexual interactions to two to three times a week (depending--since we are not nineteen) instead of just once per week. We left the once-per-week recurring day in place and added extra days as we saw fit.
Maybe, all we needed was the motivation to determine our actual sex level. Neither one of us was dissatisfied with once a week, but since our experiment, the pilot light is lit more often. We are getting a double-
calorie burn bump as we are once again walking every day.
Give the everyday sex a try. I appreciate the inherent beauty in daily walks with my spouse, and he thinks I'm a sex goddess—a win-win for everyone---especially me.
Originally published on Medium.com - https://medium.com/no-air/i-was-tired-of-the-daily-pandemic-walk-so-i-suggested-daily-sex-instead-7d42300236e1
advice
Scarcastic executive. Passionate writer. Very opinionated. Dislikes unfairness. Writing whatever I want about whatever I want.