I Tried The 'Viper' E-Stim Cock Ring By ElectraStim, and Sex Will Never Be The Same
I had my first multiple-orgasms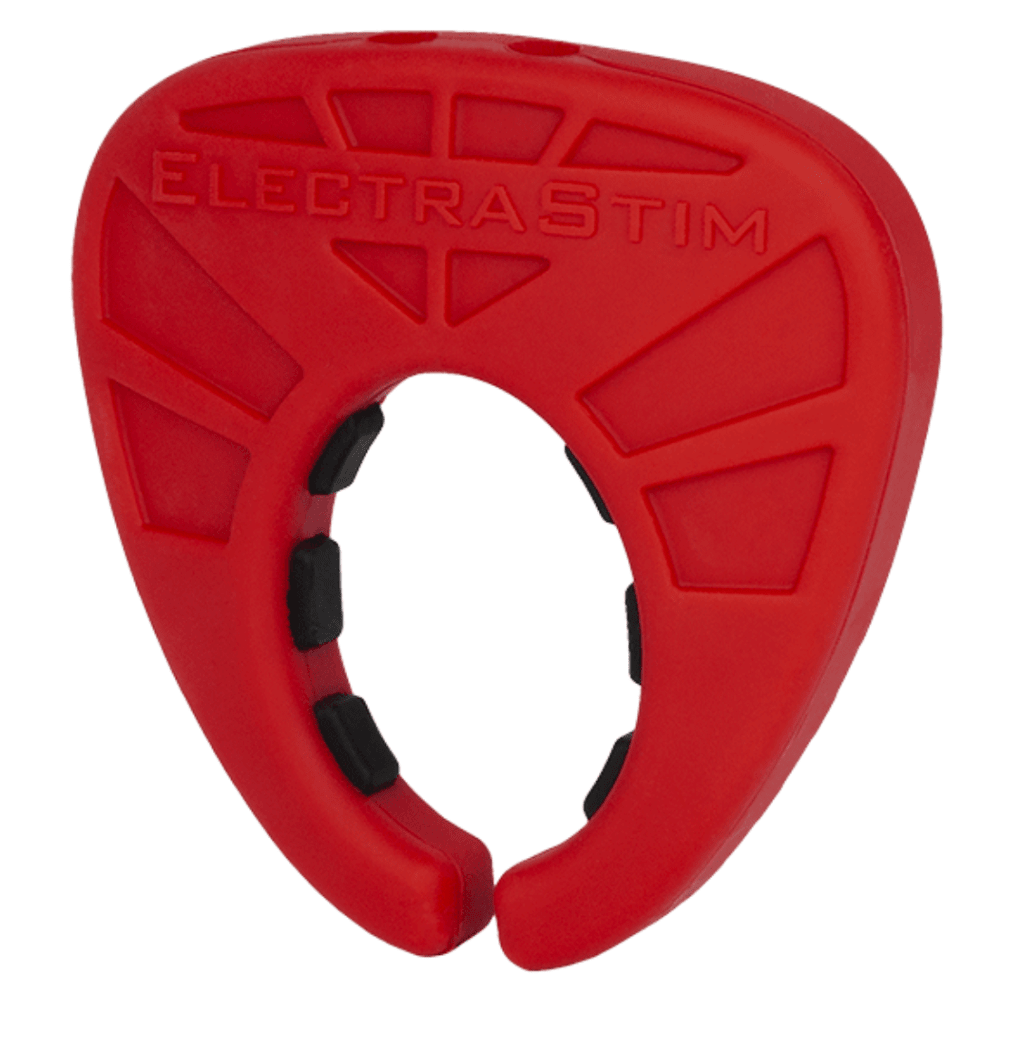 I have always enjoyed toys and props with foreplay as a way to keep things fresh and interesting with my wife. We have been married for 14 years and have two kids. The hectic schedule of running a business, parenting two kids (school, practices, etc.) and all of the riggers of life can make things, well...monotonious. Sex, in our relationship, has always been a way to get back to "us" and connect. It is a stress reliever, a intmacy builder and it's fun.
As I mentioned, we are no strangers to props in the bedroom and have tried all kinds of vibrators, cock rings, plugs, straints, you name it, over the years. One thing we never thought to try was e-stimulation. If you have ever had an injury, and the therapist used a TENS unit to stimulate your muscles with a low dose of electricity for rehabilition, it is the same exact thing, only it is used to stumulate erogonious zones in this context. I was somewhat interested in the idea of it, but there were always too many wires and sticky contact pads, and honestly, it just looked like too much "extra", even for us. That is until I saw the "Viper" on a sex toy site.
The Viper was the first cock ring I had come across that could be worn during oral sex or penetrative sex. Most e-stimulation toys require two points of contact and the electric current runs between those two points. Having sticky pads attached to opposite ends of my manhood didn't seem to lend itself to anything other than hands-off solo play, plus that just didn't feel sexy or sound appealing. The Viper, however, is what is referred to as "bi-polar" meaning the cock ring itself has the two connection points with in it, so the ring can be used by itself as it can complete its own circuit. It sits against the public area around the base of the cock, and does not get in the way of any play. I found this intriguing and ordered one, along with the control unit that is required to power and control the electric current, as well as some e-stim lube that helps conduct the electricty and make it more comfortable.
I tried it on my own first, on the lowest setting. Honestly, I could hardly feel anything on the lowest setting. I turned it up one setting higher at a time until I was able to feel the sensation. The control unit I bought with the Viper had a number of programs which deliver different patterns of current. For example, rapid short bursts, various pulsing patterns, one that pulses slowly then gradually speeds up. I experimented with different patterns and found that some are definately better than others. During solo play, it feels good and it is totally unique experience. I wouldn't use it every time, but I still use it when I masturbate if I have a little extra alone time and want a different kind of stimulation. But that isn't why I LOVE this thing and why it changed sex forever for me.
The real test came with my wife. Since I had played with it by myself, I already found a couple of my favorite patterns, so we started on one of those. We started with a handjob and it felt absolutely amazing and different for some reason than when I used it solo. After some hand play, my wife gave me a blowjob, and I wish I could put into words how utterly out-of-this-world it felt. The best way I can explain it is that you get the regular external sensation of the blowjob, but the e-stimulation provides an added internal stimulation that is pleasant on its own, but almost too good in combination...almost. What was interesting was that I found myself turning the current up higher with my wife and enjoying the stronger settings than I could on my own. I chock this up to being more in the moment with a partner.
After oral sex we obviously moved on to penetrative sex and this almost blew my mind. For all the reasons the blowjob felt so good with using the e-stim cock ring, sex felt even more unbelievable. There are just so many sensations happening all at once. The current traveled up and down my penis and the head felt like it was "humming" or vibrating from the inside. It is a difficult sensation to describe, clearly as I am having trouble finding the words, but if you can get over any apprehension you may have about using electricty during sex, you will be rewarded for your courage. I am able to have multiple orgasms with this cock ring. Not every time, but it has happened on a few occasions. As a man, I have never experienced that with any other toy or during any other experience.
My only complaint is that a.) it feels so damn good that I could see how you would want to only have sex using it going forward, and b.) it is very hard to make sex last on it. I normally have no trouble at all controling my orgasms, but felt that I had almost no control after 7-10 minutes.
I highly recommend trying this out. E-stim is safe and it is definitely a unique sensation that is worth moving out of your comfort zone to experience. You do need to be cautious, as there is not a huge line between a pleasurable sensation and a painful one, and you can cross that line if you aren't careful. I provided a link below and I receive no money or compensation of any kind for this review. I honestly just feel it is worth checking out and expanding your sexual horizons. You cock with thank you, I promise. I also included a link for some more information on e-stim (e.g., e-stim 101) that I read before jumping into it.