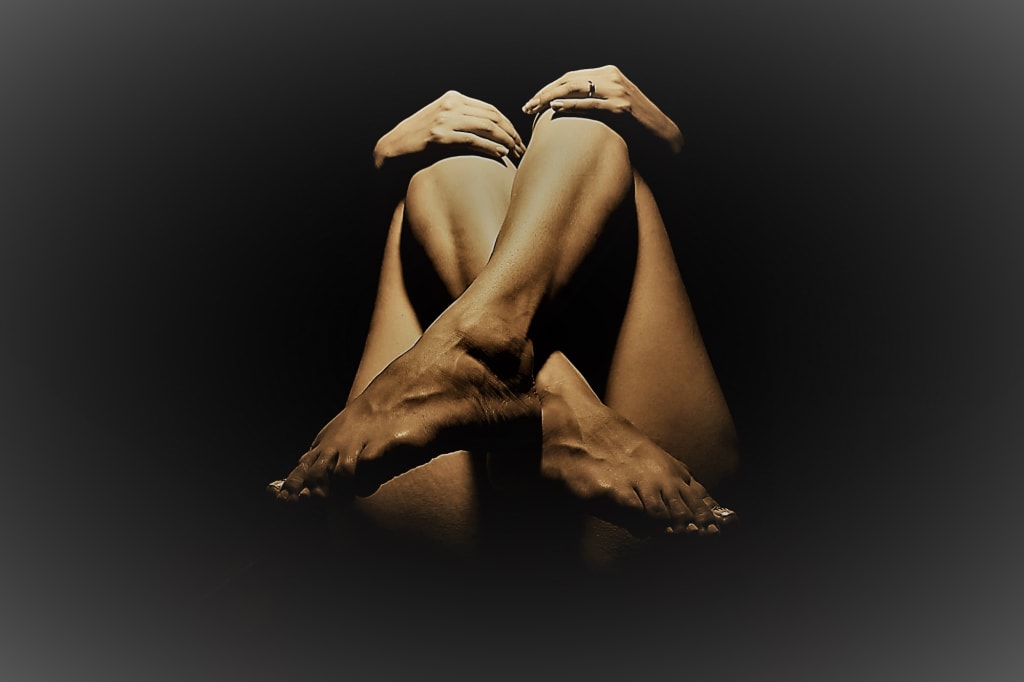 I'm not sure if I'm sick, horny or in between but for whatever reason I can't keep my hands out of my juicy streams. Whether I'm home, at work, or out with friends getting drunk & my behavior is in disarray, I always find a corner to pull down my panties and play with my clit; my juices set free to flow, my thoughts become my porn and are always ready to go!
It's not a problem as far as I'm concerned. My pussy, my thoughts, and my libido have always stayed on "active and ready" so the thought of thinking that because I have a need to "touch it" all the time as a problem was ridiculous. "I don't have to get ready because I'm always ready" is how I like to describe it and I'm not ashamed of it, I celebrate it! Just in case there was any doubt to my theory, I made an appointment with my doctor. When I got there, I was told by the new nurse who was voluptuous, beautiful with a brown sugar shine in her skin that I absolutely adored from first sight, that my doctor was not in and a new doctor would be covering for the day. For whatever reason, those surprises turned me on even further than I was when I first walked in. As soon as Nurse Brown Sugar (my nickname for her) directed me into the examination room and left me to wait for her, I just couldn't help myself. I practically tore off the flimsy summer dress and soaked panties I had on, slowly massaged my anxious nipples and dipped deep into my oceans. Splash sounds and the euphoria of an upcoming orgasm made me lay back and close my eyes. Devilish thoughts of the doctor or nurse walking in and the thought of the nurse or doctor catching me rushed the orgasm further. Like a wish said in silent can come true, in walked Nurse Brown Sugar as my hands were all over my cookie jar.
I smiled and said, "I just can't stop touching it. It's so pretty, wet, and always wants attention. I always need to... cum!"
I spread my legs wide so she could see the continuous stream flowing from me. My fingers were covered in cum as I pulled them out. Nurse Brown Sugar licked her lips as if she wanted some.
She said, "Let me take a look and see." She licked my fingers clean and told me I had a good taste. I had to agree. Nurse Brown Sugar put her face in front of my wet faucet and drank me 'til I was dry, I drenched her lips over and over & you don't have to ask why. Her lips and tongue stroked me, made me moan for more, then the Chocolate Lover doctor came into the examination room to settle the score. His big dick style slid right into Nurse Brown Sugar's tightness, striking all her walls but all in all her lips held on to my pussy, turning on my waterfalls. My turn on the dick was a great ride; he laid down on the table and slid inside my gaping wetness ready to take him in. Nurse Brown Sugar covered his face with her pussy and his lips were in for the swim. We rode him on both ends & in his throat was a juice blend of my juices and hers; based on the noises we were making I could tell the waiting room outside was all in a stir. Moans and juices splashed on the wall and floor and when we were done, we all agreed a follow up appointment was necessary to get some more! It's a succulent 'n nasty tale that started with my pussy & how I needed it to be seen then it turned into erotic tale with me in between!
Enjoy!
As always, I encourage you to checkout all of my blogs here and here. Leave a tip! As Biggie said "Spread love it's the Brooklyn way!" Subscribe to my YouTube channel!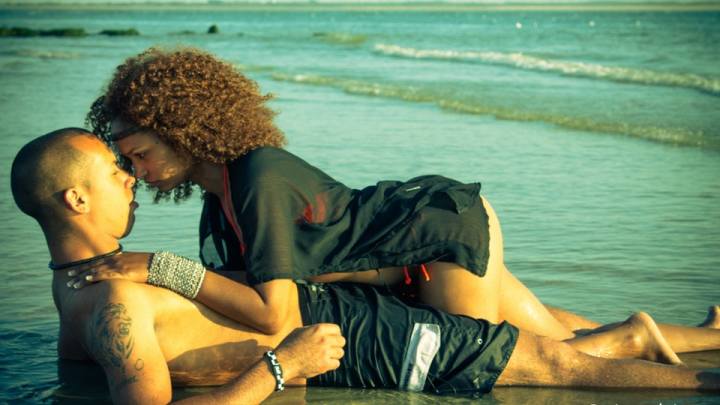 erotic