How to Throw a Swingers Party
For minimal drama, maximum enjoyment, and a pretty awesome outcome, it is important to learn how to throw a swingers party.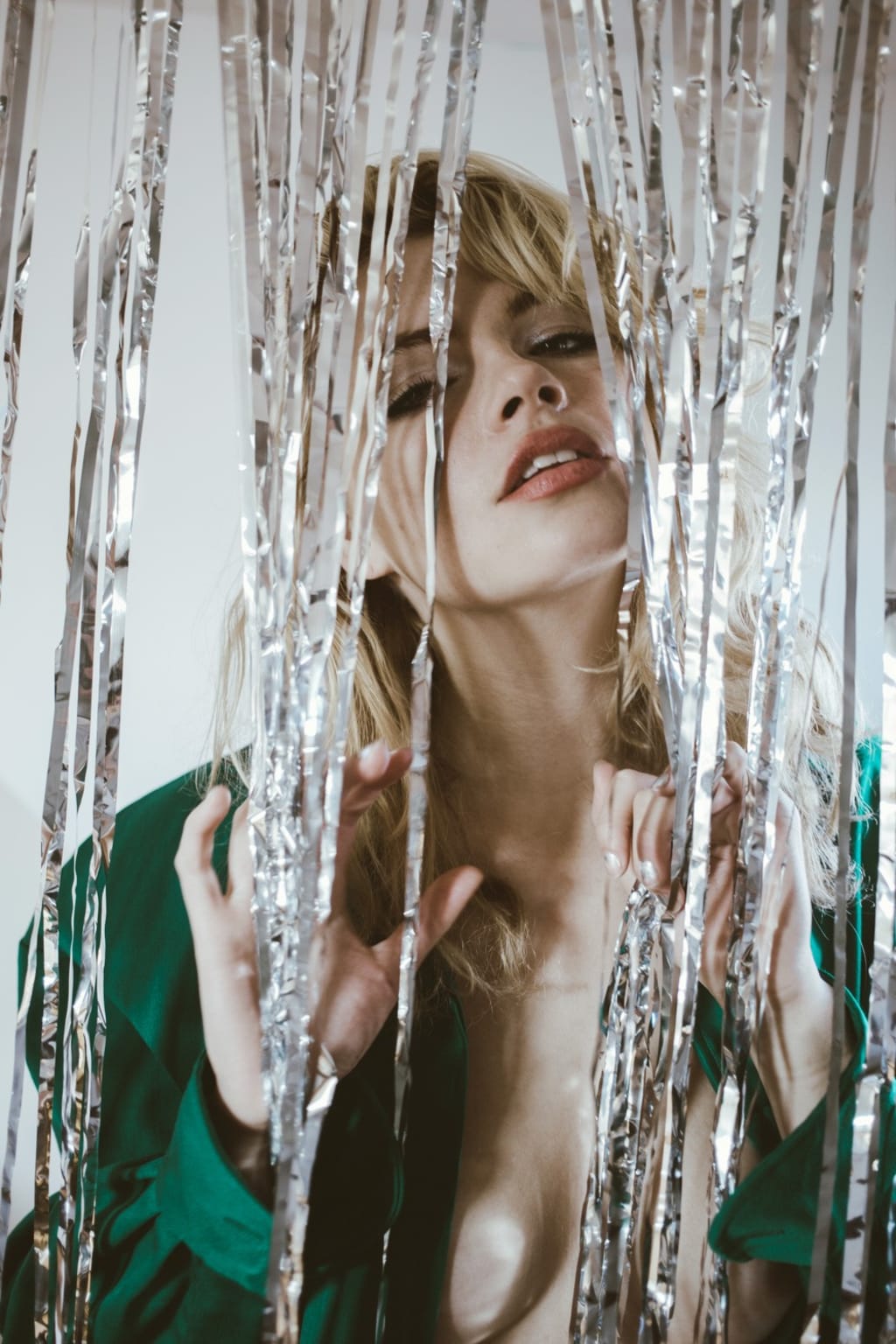 Nola Palmer by Natasha Wiseman & Zac Booth
In New York and Los Angeles, there's a major community of swingers who throw parties, have sex, and actually look good doing it all. In fact, these events are often incredibly selective and are sometimes even viewed as a bragging right in certain circles. Swinging, despite rumors of it being dead, is alive and well.
Though swinger parties are often something that we assume only happened in the 70s, there are many groups of sexy younger couples who throw partner swaps and other similar events with minimal drama, maximum enjoyment, and a pretty awesome outcome.
Want to throw your own? Well, it's not easy to do the right way, but it can be done. Here's the scoop on how to throw these parties with class.
First, you need to get with the right people.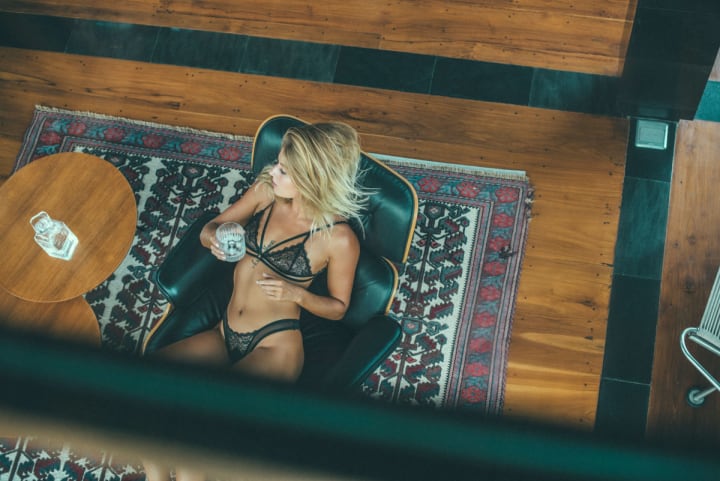 Throwing a swingers party means that you need to have a crowd that is open to casual sex, fetish play, and is capable of being mature about it. However, that's often a feat that's easier said than done, primarily because of how hard it is to find people like that.
First off, you need to make sure that your partner is okay with this kind of play. A lot of people will say they're okay with it, but may freak out when they actually see you with someone else. Others may think it will only work out in their favor, and may dump you when it doesn't.
Without a partner who understands everything involved in a swinger's party, you can't do this. If you haven't, make sure that you discuss the full possibilities of this with your partner and have them completely onboard before you continue.
Once you have that, you need to find friends who also are sex-positive and mature. Most people will not be open about their fantasies, and some people may even straight up turn against you if they find out that you are into this kind of stuff. Talking about this with friends who have jealousy issues, for example, will probably end up with a lot of hurt.
If you don't have these kinds of people in your life, you may want to start looking on fetish sites like Fetlife, Collarspace, and others along those lines. Attending local fetish meetups, swinger clubs, or hitting up bondage clubs in your area can introduce you to swingers in your area.
Your ideal invite list will be of people who you trust, who have had experience in this before, who are good looking, and who understand how to follow rules in a BDSM-friendly environment. Couples and single women should be at the top of your list.
Knowing who to invite is just as important as knowing people who you shouldn't invite.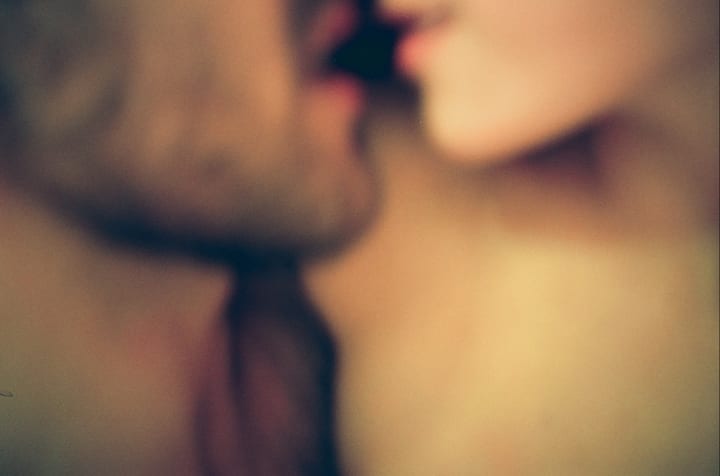 Certain people may be very excited about swinger parties, but that doesn't mean that you should allow them in. In fact, it may be a major warning sign if they are a bit too happy to join in. The following signs may indicate that you might want to not invite that person:
Weird Vibes. If you can't put your finger on what makes you uncomfortable about a person, this doesn't mean that you're being irrational by not inviting them. More often than not, if you get that bad feeling about someone, other people are picking up on it too. If a person creeps you out, your best bet is to listen to your gut and avoid them. (Besides, creepiness isn't sexy, and that'd ruin your party.)
Mood Swings. Though it's possible that they may be totally respectful, people who are prone to anger outbursts or dramatic episodes are much more likely to put a damper on a party once things don't go their way or aren't around them. Unless you're okay with one of these people being a party pooper, you'll avoid them.
Immaturity. Swinging takes a certain level of emotional intelligence, self-control, and maturity if you are going to do it without causing emotional harm to others. It's a risky activity. Do you really want to deal with someone who's too immature to accept a "no" at your party? Of course not.
Unattractiveness. Everyone has someone who thinks they're attractive, but the truth is that swinger party throwers should look for people who have the same level of sexual attractiveness. Otherwise, there's a good chance that the least attractive person may end up leaving feeling rejected and upset.
No Social Awareness. Swinger parties don't start out like porn flicks do, people! They involve chatting, wine, perhaps some food, and sex in other rooms. If the person in question has no decorum, it won't work.
Now, you need to start thinking about what kind of swinger party you want to throw.
There are many different kinds of parties out there that you can choose to throw. You need to select the kind of party that you feel most comfortable with. These are the most common parties people throw:
Soft Swap. These involve couples trading partners, and maybe engaging in oral sex. Penetration, though, isn't allowed.
Full Swap. These involve couples that switch partners and have penetrative sex.
Cuckold/Cuckquean. These involve two partners of two couples having sex with one another while their partners watch. May also just take place with three people.
BDSM Friendly. These parties involve an open mind to BDSM acts, and may also require people to bring their own kink supplies. Depending on the act, these can get messy, and ground rules definitely have to be enacted before you try it all.
Group Sex/Gangbang. Multiple partners are all going at it at once. These can get very large in number, and may be confusing at times.
There are obviously different ways to arrange things, including key parties and just "open ask" swaps. It's up to you to decide what you want to do, but beginners may want to work with open ask.
Pick a venue.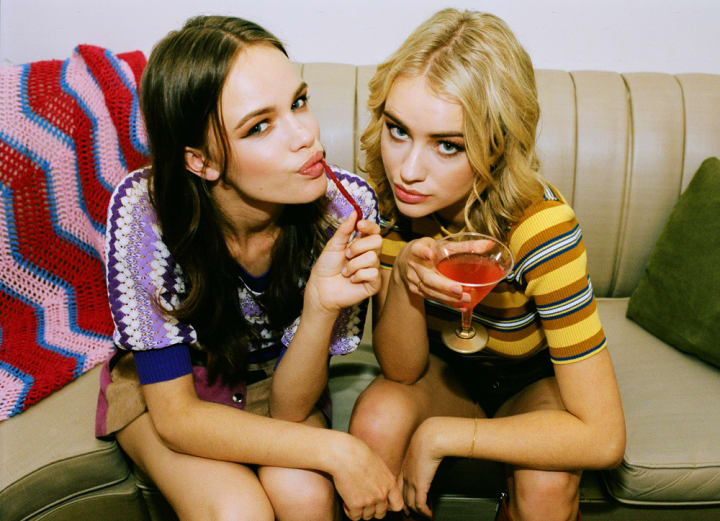 A lot of swingers parties take place in houses, but that's not really doable if you are dealing with a studio apartment in the city. If you have multiple rooms in your home, then this may actually work well, since you are probably going to need a minimum of three rooms to make this work.
People who don't may want to try a larger hotel suite for their party venue. (Or, you might want to give a shot to just renting multiple hotel rooms in a row, if you can afford it.)
Either way, the area that you choose should be clean, spacious, and allow for privacy. If you aren't totally trusting of your party invitees ability to respect your house rules, don't throw it at home.
During the day of the party, you're going to need to assign room roles.
One or two rooms should be allocated for sexual purposes, while a third should be used for general socializing. The social room should be the largest, since most people will need time to actually warm up to the idea of sex, and since most of peoples' time will be spent there.
If you only have one bathroom, make a point of telling people that the bathroom is for bathroom purposes only. People love 'fun' shower activities, so if you only have one toilet, you need to tell them that they can't hog it for swinger fun.
If you have a fourth room, use that as a closet.
Of course, having the right music (at the right level) also helps. However, the kind of "mood music" you choose has to fit your circle of swingers.
The ideal kind of mood music will blend into the background but also could be used to bring out a sexual ambiance in the bedroom. Here are some good genre suggestions that *might* fit your crowd; use your judgment to decide which suits your group best.
Trip Hop - Thievery Corporation, Morcheeba, Portishead, Tricky
Hip Hop - Snoop Dogg, Trey Songz, Plies
Industrial - NOISUFX, NIN, Clan of Xymox
DNB - Aphrodite, Ajaxbeats, The Bug
Goa - Almost any ambient Goa-techno remix might work as background noise if you roll with a Burning Man group of swingers.
To get things going, make sure to get a lot of liquor and games going.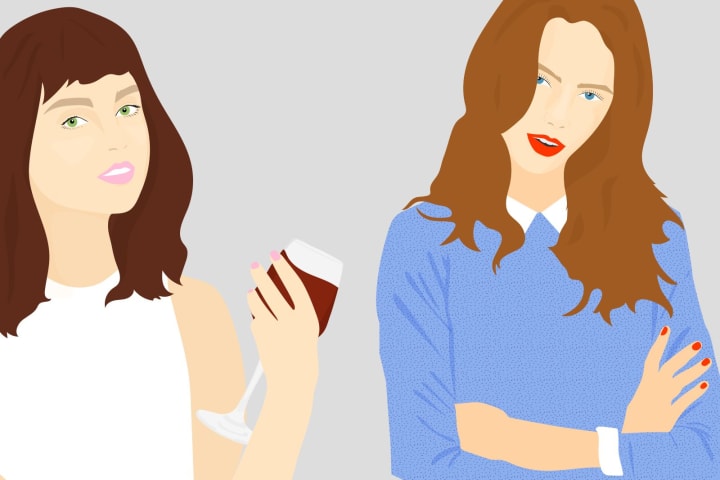 Strip Twister, Spin the Bottle, and Never Have I Ever all are good games to start playing at a swinger's party. The key to these games is to get people to relax and also get aroused. Interestingly enough, drinks also can help that - so make sure there are drinks available.
If you have a penchant for drug usage, you may want to include these in your party. However, since drugs are illegal and can cause bad things to happen, this is something you should do at your own risk.
Also, make sure that all your partygoers know ground rules before you get started.
Since this is a wild party, you should include some ground rules. The ones you should always include are the following:
No means no. If someone doesn't want to do something, they don't have to do it. Partygoers who can't take rejection may be asked to leave.
If someone's partner says no to you having sex with them, respect that wish. Jealousy is a thing, and sometimes this can cause problems. If you notice a partner isn't happy with what you're doing, STOP IMMEDIATELY.
Keep things safe. Supply condoms and lube for your party goers. Disease isn't fun.
No bad vibes. Arguments and pouting should be taken outside. They don't belong at a swinger's party.
Respect others people's property as if it were your own. This means no stealing, no breaking, and keeping things with care.
Use the rooms for what they're meant for. So, don't make things awkward by having sex in the social room.
Party throwers have the right to eject people who aren't behaving well.
Use your common sense to think of things that should be established, and ask yourself what rules may make things better. After all, it is your party.
Once the party is over, review everything.
Did it go well? If so, great. You got this!
If it didn't, you may want to ask yourself what went wrong, so that next time (if there is one), you'll be able to better prepare. Party planning takes practice to perfect, so make a point of taking each party foul as a learning experience.
how to
advice
erotic
Ossiana Tepfenhart is a writer based out of New Jersey. This is her work account. She loves gifts and tips, so if you like something, tip her!
Receive stories by Ossiana Tepfenhart in

your feed