How to Get Paid for Fetishes
Proven and effective ways to get paid for fetishes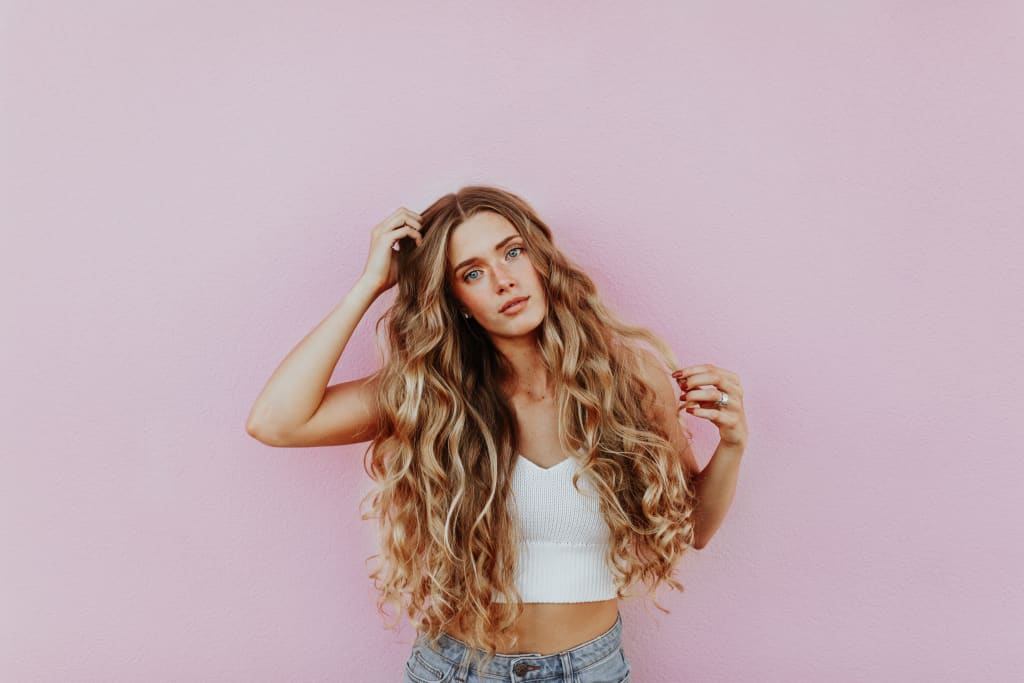 Unsplash
There are almost endless fetish ways to generate revenue these days. It's a ridiculously easy way to earn money, and it doesn't involve sex. If you are an open person who is confident and doesn't mind becoming popular in the adult industry, you have plenty of opportunities waiting at your door.
If you are looking for how to get paid for fetishes, you must understand it is not possible to predict the exact money you could make. But some online models even earn between $2000-$10,000 monthly.
You need not do it in a specific way, - people's fetishes can vary considerably, and there is a demand for all body types, styles, ages, and sex. Most adult content creators are women, but a lot of women are also turning to adult modelling. And yes, many transgenders and gender fluids are turning to content creation.
With that said, let's jump straight away into how to get paid for fetishes.
Proven and effective ways to get paid for fetishes
All the strategies to get paid for fetishes we are going to discuss are legal id you are an adult of 18 years.
Selling feet images
Foot fetish is one of the most popular fetishes out there. You can see plenty of advertisements sexualizing feet and adult videos exploring feet. People with foot fetish have unique interest, with some preferring clean, dry feet, smellier feet, beautiful feet with bright nail colors, and more.
Models who sell foot fetish images report making around $100 to $1000 per month. If you are looking for how to get paid for a foot fetish, you can make anywhere between $5 to $20 for foot images and videos and sometimes even more.
Make money by sexting
If you have ever dated, you probably know what it is about sending sexy text messages as a way of flirting. But what about getting paid for sending sexy texts to unknown people? If how to get paid for fetishes is your goal, sexting is a great option.
Be ready to exchange romantic text messages and phone calls for a few hours and get paid for it. You can also build a personal connection with people and make money talking on the phone too.
The best thing about sexting is that you are your own boss and can provide sexting services wherever you are.
You can earn anywhere around $3 to $30 hourly for exchanging sexy messages from your number. Some of the best websites you can use to send sexts include SextPanther and Phrendly.
Becoming a webcam model
Becoming a webcam model is a great way to cash in, and it is quite popular among teenage girls. Yes, you must be prepared to face the camera and understand that the competition in the field is fierce.
As you will have to entertain your fans over the camera, this side gig wont suit you if you want to stay anonymous. If you want to maintain privacy, make sure you a user name that doesn't anyway define your real self.
So what is the best cam site to start with? There are ManyCams and other exclusive camming sites. OnlyFans is also an excellent adult platform to start your journey off as a cam star.
The plus: OnlyFans isn't limited to camming; you can make money through live streaming, tipping, DMs, pay-per-view, and subscriptions too.
Monetize the girlfriend's experience
Getting paid to be someone's girlfriend? Are you interested in finding and making the relationship with absolute strangers and connecting with them through calls and messages? If this sounds exciting to you, you can make money with it. Offer an opportunity to people who are looking for a company to chart, sext, and flirt with to be their girlfriend.
It differs from traditional phone sexting as you will be intimate with your customers. MyGirlFund is a popular dating site to find clients who are searching for girlfriends.
Get paid to be a sugar baby
Sugar baby is a term used to define women who generate revenue to offer company with intimacy to rich men and women. A step ahead of the girlfriend experience, the sugar baby relationship comes to building an intimate relationship for money and gifts.
Many girls make good amount of money as online sugar babies, so this is a lucrative way to generate revenue. But the only problem with this is that there is a lot of fake people who pretends to be wealthy sugar daddies.
To keep yourself safe, ensure you don't reveal your personal information and do not share your card information too. As a step of protection, make sure you use authentic sugar baby websites like Sugar Daddy Meet.
Professional dominant
If you are into BDSM, which refers to a spectrum of sexual preferences that belongs to bondage, discipline, domination, and submission, you can be a professional dominant.
When most people consider BDSM Kinky, it doesn't have to involve sex. To be a professional dominant, you have to have excellent communication skills. Establish the limits, boundaries, and safe words to be a responsible player-even online.
As for domination, you have to be in charge and choose a username, style, and aesthetic that instantly gives your confidence and a sexy appeal. Think about what your submissives want to address you. Common names include Princess, Mistress, Sir, Goddess, Master, etc.
Sell used underwear
Remember the reference to selling underwear in Netflix's American comedy-drama "Orange is the new Black"? Selling underwear is a common fetish among kinksters who are willing to pay you money for the same.
The news of a university student selling her used underwear for £50 for a pair ruled the newspaper a few years ago. Surprisingly, more used your underwear is, the more money you can make. Some performers even price the stuff based on the number of days they have used and so on.
If you are looking for how to get paid for fetishes and want to sell your used underwear, look for exclusive online marketplaces like AllThingsWorn and Sofia Gray to connect with potential customers.
Joining OnlyFans
OnlyFans, the popular subscription-based content creation platform, is another best way to get paid for your fetishes. Join OnlyFans to sell your exclusive content to fans. With no strict rules and so many flexible monetization techniques, OnlyFans is great if you want to be your own boss.
Conclusion
There is no shortage to make money as an online adult performer if you are sexually confident and willing to put your hard work in. It's just like running any other business; keep in mind that it takes time, patience, quality work, and careful planning to build up your subscriber base and grow your adult business.
Reader insights
Be the first to share your insights about this piece.
Add your insights