Hottest Turkish Instagram Girls
With beauty resembling goddesses from ancient times, it's no wonder Turkish Instagram girls have millions of followers.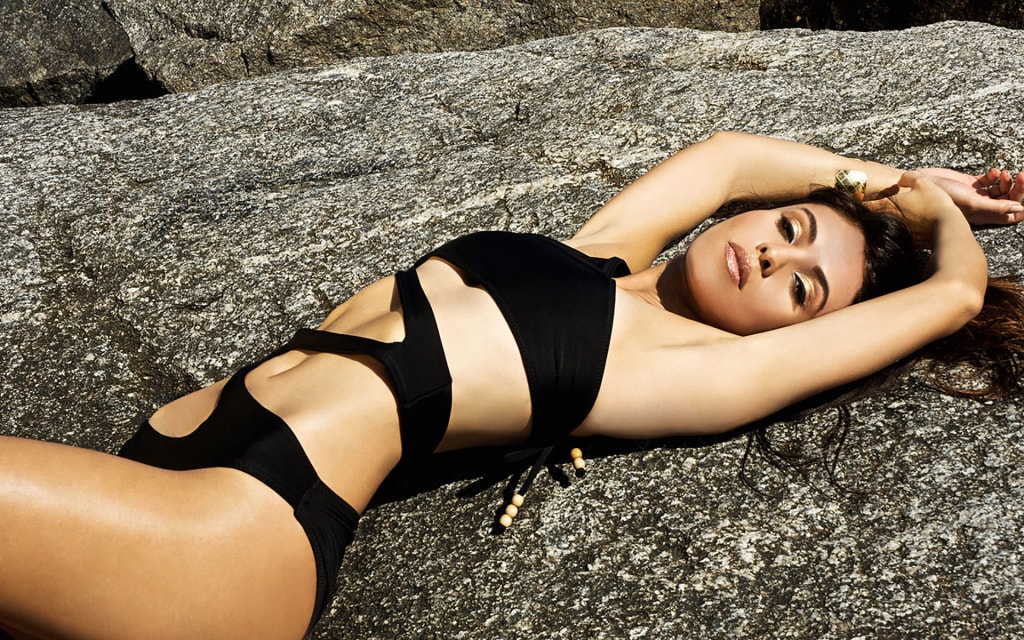 Turkey is a cosmopolitan land of mystery and intrigue. Imagine the smell of spices and the taste of freshly made Turkish Delight in the marketplace. Picture smoke filled cafes and towering minarets as you ride the Orient Express to Istanbul. What else is Turkey known for? Insanely hot women. We searched far and wide to find the most beautiful Turkish girls, and were not disappointed. These Byzantine beauties have it all! Apparently it's all about beauty pageants over there, and these Turkish Instagram girls are some of the most pageant-worthy in the world.
Cansu Dere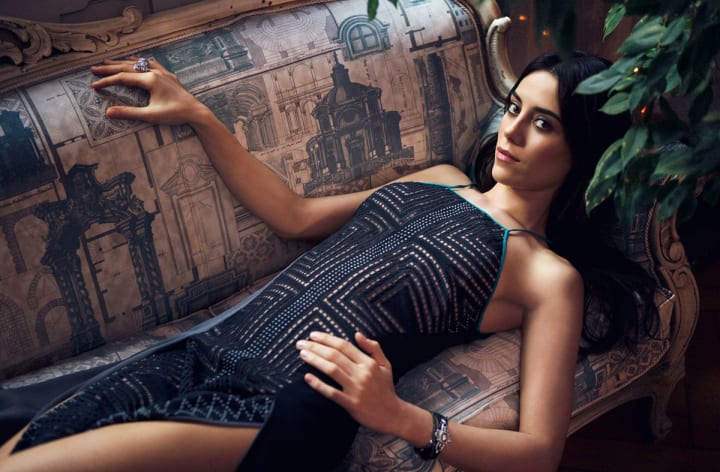 This positively smoking model and actress is from the Turkish capital city of Ankara. A graduate of Istanbul University, she has been in films since 2004. Local audiences know her from her recurring roles in the series Sila and Ezel. She has also appeared in such films as The Last Ottoman: Knockout Ali, Love Bitter, and El Yazisi. Her Instagram is loaded with scenic glamour shots, selfies, magazine covers, and movie stills. It almost feels like accompanying one of Turkey's premiere hotties on a trip around the world.
Azra Akin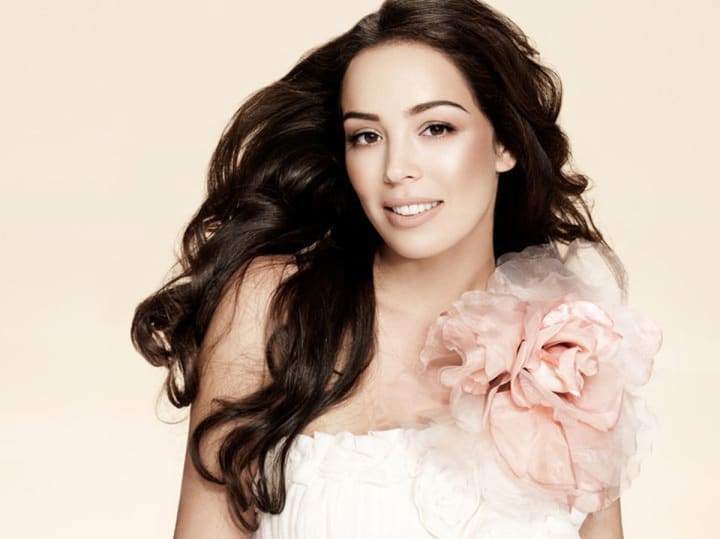 This Dutch-Turkish model, actress, and former beauty queen was born in Almelo, Holland. She was crowned in both the Miss Turkey and Miss World pageants in 2002. She soon rose to prominence in Turkish television. She has appeared in such films as Anlat Istanbul, İlk Aşk, and Teberik Şanssız. Her Instagram features a lot of selfies and candid shots, allowing you to see the woman behind the glamour. Although there is certainly plenty of glamour as well.
Melisa Asli Pamuk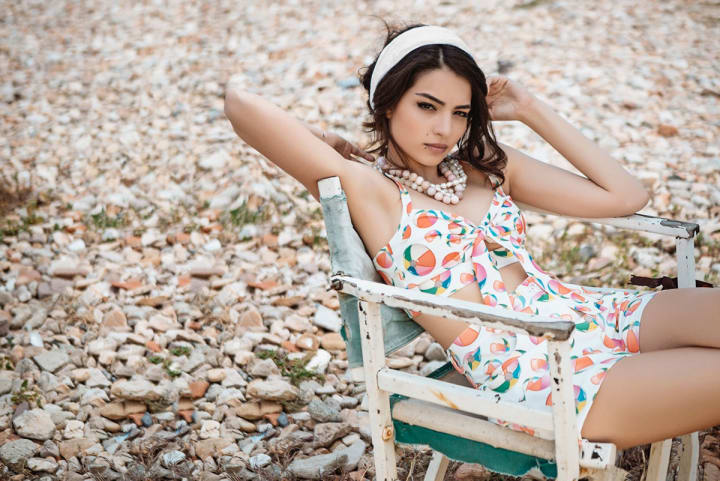 This Dutch-Turkish beauty queen was born in Haarlem, Holland. She took the crown in Miss Turkey 2011 and competed in Miss Universe the same year. She had appeared in such films as G.D.O., BlackCat, Dat Zit Wel Snor, and Köpek. Her Instagram is overloaded with selfies and fashion photography. She has a carefree, child-like side to her. There is even a video of her sledding down a snow covered street on a suitcase.
Asuman Krause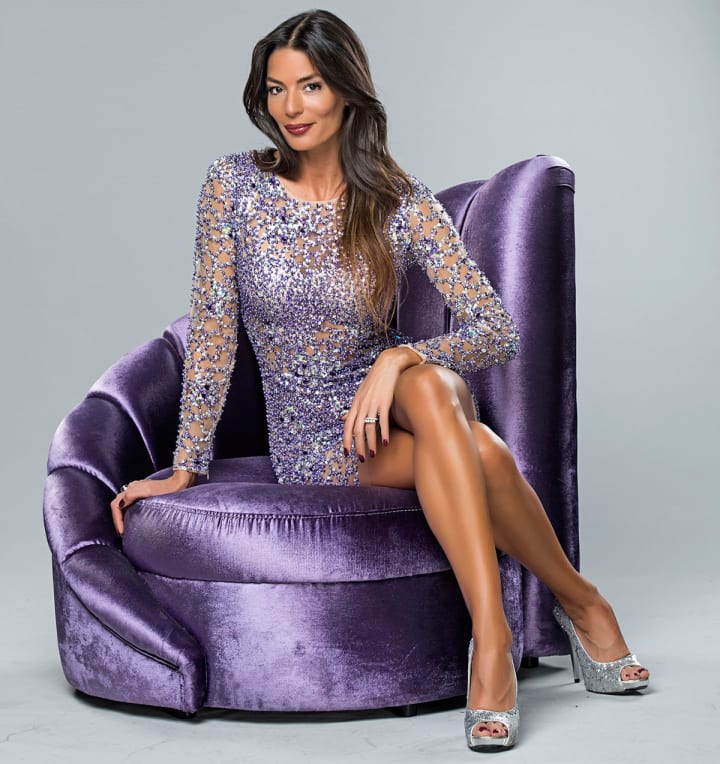 This sexy singer, model, actress, and former beauty queen was born in Germany to a Turkish mother. She won the Miss Turkey pageant in 1998, and won Miss Congeniality in the Miss Universe pageant of the same year. She released two albums in 2006 and 2008, Çok Yalnızım and Kukla, peaking at the tenth position in the Turkish Billboard charts. She went on to host the Turkish versions of Deal or No Deal, Fear Factor, and Wipeout. Her Instagram features video clips of her television hosting exploits. There are also a lot of selfies and random pictures of animals. Those last two are thankfully unrelated.
Amine Gülşe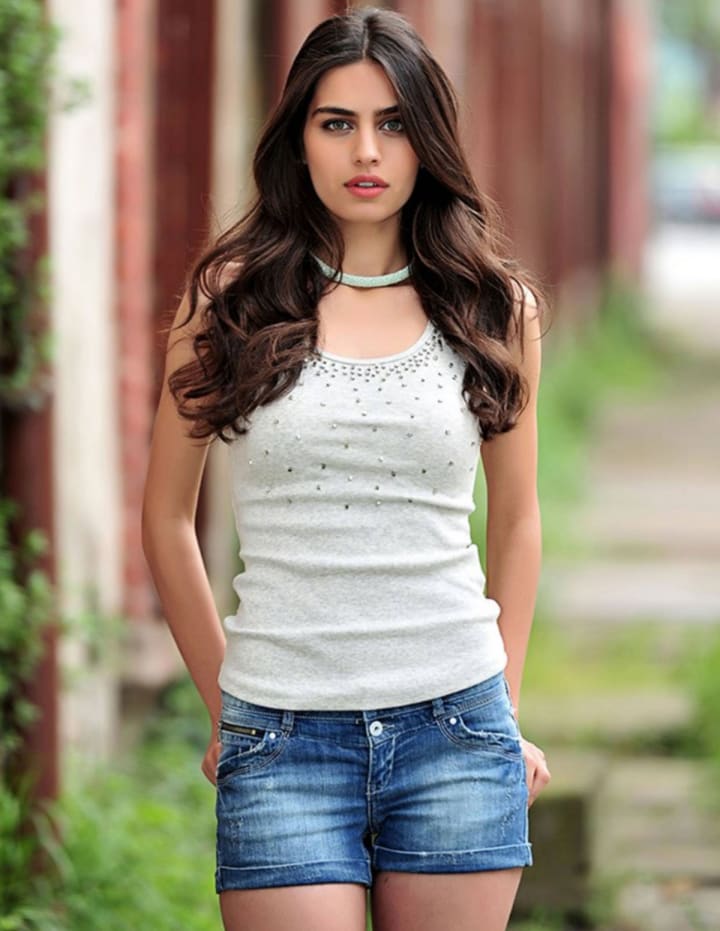 This uniquely beautiful bombshell is truly world class. She was born to an Iraqi father and Turkish mother in Gothenburg, Sweden. She took first place as Miss Turkey in 2014, going on to compete in Miss World. Signed with Black Swan Casting, she is poised to emerge in the Hollywood acting scene. She now stars on the television series, Asla Vazgeçmem. Her Instagram tracks the life of an emerging star. She is all smiles in a bevy of selfies, a veritable selfie explosion.
Sinem Kobal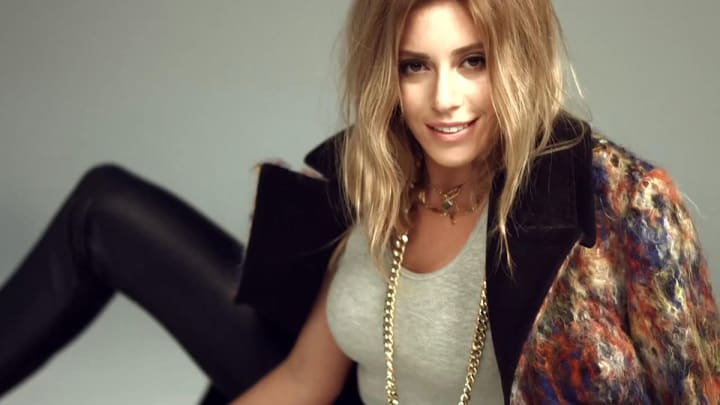 This gorgeous model and film starlet was born in Istanbul. Following a series of successful commercials, she broke into television in series such as Dadi, Hürrem Sultan, and Selena. She rose to prominence as a sitcom actress, and I'm sure she is funny but it's in Turkish so I don't really know. She is best known for her films, Turks in Space, Romantik Komedi, and Romantik Komedi II-Bekarliga Veda. Her Instagram packs a one-two punch, glamour with a personal touch.
Ezgi Avci
This Turkish-American beauty queen and collegiate athlete was born in Istanbul. She held an impressive record as a member of the Florida State Panthers Volleyball team. She later placed third in the Miss Turkey pageant, going on to place in the top 16 at the Miss Earth pageant in 2013. We can expect big things from her. Her Instagram follows her adventures through Europe and the US, from her volleyball days to the catwalk.
Dilan Çiçek Deniz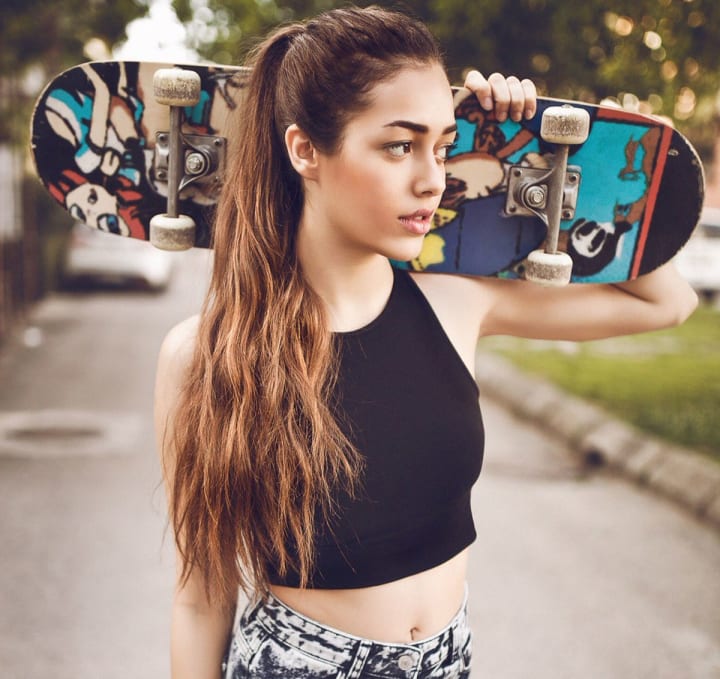 This model, actress, and author was born in the town of Sivas. She was crowned Miss Turkey Universe in 2014, going on to compete in Miss Universe the same year. A prodigy, she memorized Anton Chekhov's The Good Doctor at age seven, and published a book of poetry by the age of fifteen. Her Turkish fans know her for Tatli Küçük Yalancilar and Balayi. Her Instagram is a seamless unification of innocence and glamour.
Selen Soyder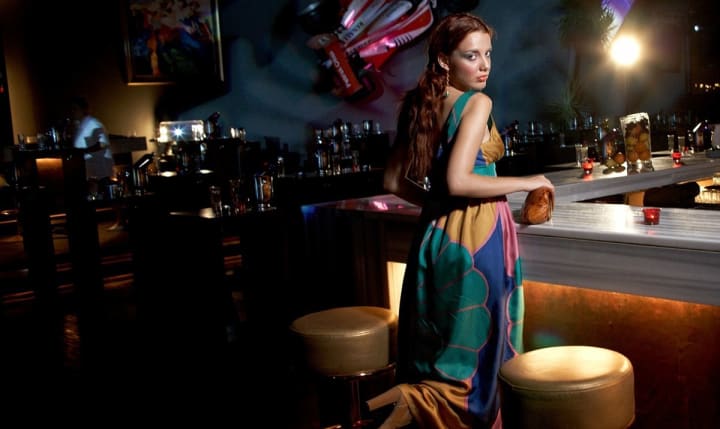 Tasty Turkish delight Selen Soyder is an actress, model, and former beauty queen from Alsancak. After winning Miss World Turkey and competing in Miss World in 2007, she moved on to television. She is best known for her roles in series such as Lale Devri, Yer Gök Aşk, and Reaksiyon. She is one of the most recognizable faces on the Turkish airwaves. Her Instagram is exploding with glamorous shots from exotic beaches. She takes us from minarets to miniskirts, and has an inexhaustible supply of swimwear for your viewing pleasure.
Tuğba Ercan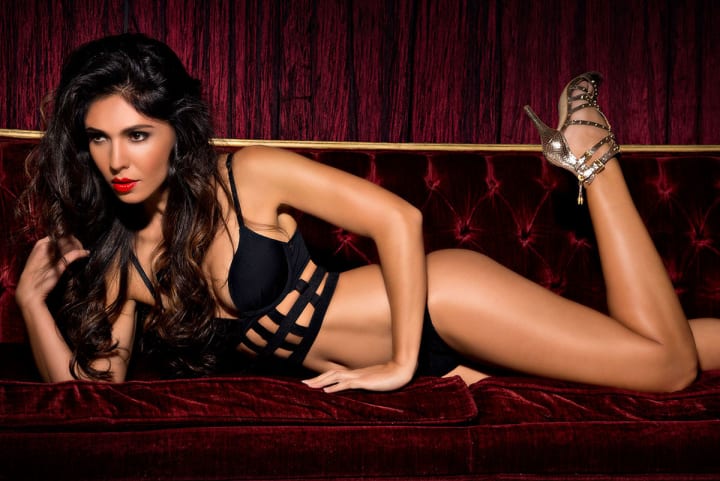 Tuğba Ercan is a mind-bogglingly sexy Turkish-born model, actress, and television presenter living in Fort Lauderdale, Florida. She is best known as one of the Royal Flush Girls on the World Poker Tour. She was a finalist in the Miss Hawaiian Tropic pageant in 2008, and was featured in Turkish Maxim the next year. Her Instagram is a tonic for the thirsty internet traveler, loaded with enough swimsuit pictures to keep even the most discerning connoisseur coming back.
Ece Gürsel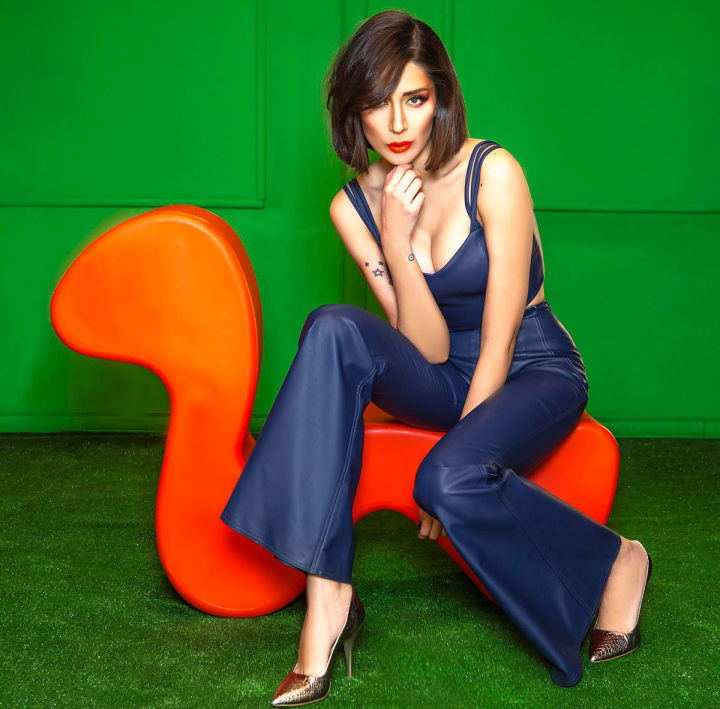 The first thing that catches the eye when looking at the layout of Ece Gursel's Instagram profile is the frequent use of a selfie to create content. Ordinarily, the selfie is a stylistic choice that can easily be overused, but in Gursel's case, she pulls it off splendidly. They go to prove that the famous Turkish model still hasn't lost a step since being named the Best Model of Turkey back in 2003. On top of her good looks, Gurcel employs aesthetically pleasing apparel to spice up her photos. Dolce and Gabbana, Dior, and Chanel are frequent fliers in her photos, and they add a nice touch of style to complement her other images of travel, cuisine, and fashion shows. To the casual observer, Gursel has mastered the art of the selfie, and her fashion choices are worth remembering.
Deniz Akkaya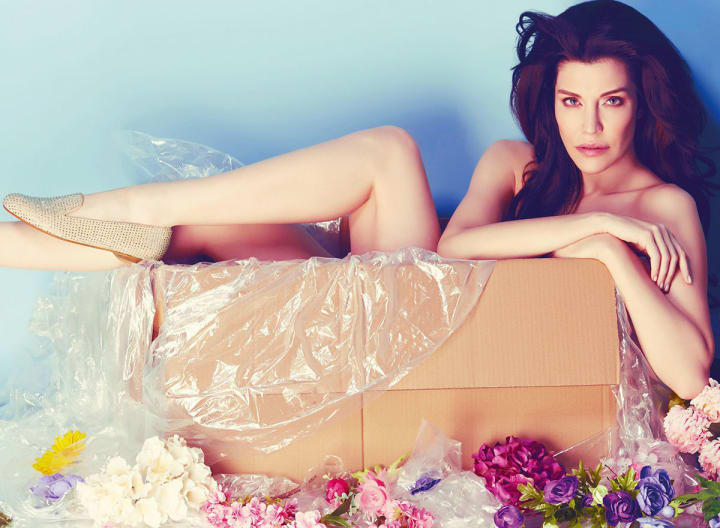 Deniz Akkaya, Best Model of Turkey 1997, displays a mature persona on her Instagram account. Her adorable young daughter plays a prominent role in several pictures, and when she isn't posting selfies or majestic window views, she is sharing inspirational quotes and perspectives on life. Akkaya differentiates herself from other famous instagrammers by using unusual perspective in her photos. Snapshots and selfies are hardly ever taken at a conventional angle, lending a refreshing view on more mundane aspects of life. Her miniseries of pictures looking out from inside her home is especially noteworthy because of her juxtaposition between light and darkness.
Jennifer Şebnem Schaefer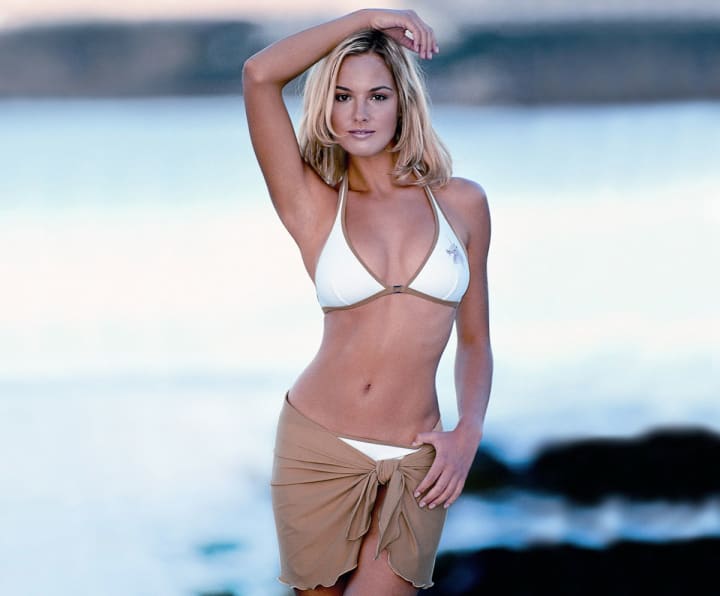 The most incredible thing about Turkish­-German model Jennifer Şebnem Schaefer's Instagram account is her ability to switch effortlessly between eclectic fashion styles and more traditional looks. The only thing that stays constant is her timeless beauty that is only accented by her wardrobe. Of particular note is her series of photos from Florence, Italy, in which she poses with a fascinating key­lime green and azure blue jacket with matching pencil skirt. In another series, Schaefer dresses up in a pristine white outfit with a lace veil and black fan for contrast. It is offbeat offerings such as these which make Schaefer worthy of our attention above all else.
Hazal Kaya
Turkish actress Hazal Kaya brings a rare vibe to the over­glamorized world of Instagram: authenticity. For some reason, Kaya's official account has a sense of modesty and realness that has undoubtedly endeared her 900k+ followers. Occasional pictures of adorable beagles and other animals add a cuteness factor that will be sure to brighten up anyone's day. Of further note is her post­frequency, which isn't all that much, considering all of the incredible experiences and events she takes part in. This aspect adds to her humble charm, and lends the sense that you are following a real person, rather than a renowned young actress.
About the Creator
A group of inappropriate, unconventional & disruptive professionals. Some are women, some are men, some are straight, some are gay. All are Filthy.
Reader insights
Be the first to share your insights about this piece.
Add your insights