Hottest Porn Stars
Hottest New Black Porn Stars
Love ebony action? Today, we're going to check out the hottest new black porn stars in the biz — and what makes them so seductively irresistible.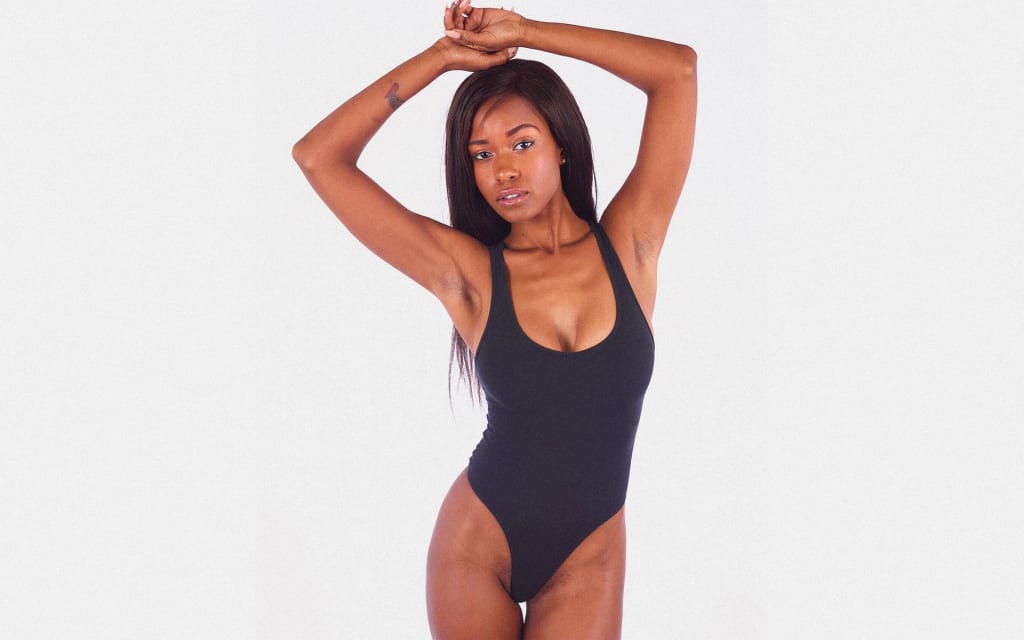 One thing that we can all love about the adult film industry is that there's a porn star for just about every type of person out there. There are blonde girls, heavy girls, tattooed girls, and even transgirls — all out there, doing their thing in the porn industry.
Ebony porn has been flourishing lately, with some extremely hot porn stars making their debuts in recent years. Today, we're going to look at the hottest new black porn stars, and why people love the way they do it on cam.
Sarah Banks
Sarah Banks is one of those gorgeous new porn stars that mastered the "naughty, but nice" look, and knows how to keep things seductive and sensual in her vids. That being said, this slender and petite porn star also has an equally sexy figure to match.
Fans of petite ladies with a super wild streak will find Sarah Banks to be one of the hottest vixens in the porn industry. That's why she's regularly cited as one of the hottest new black porn stars to hit the scene in recent years.
Kira Noir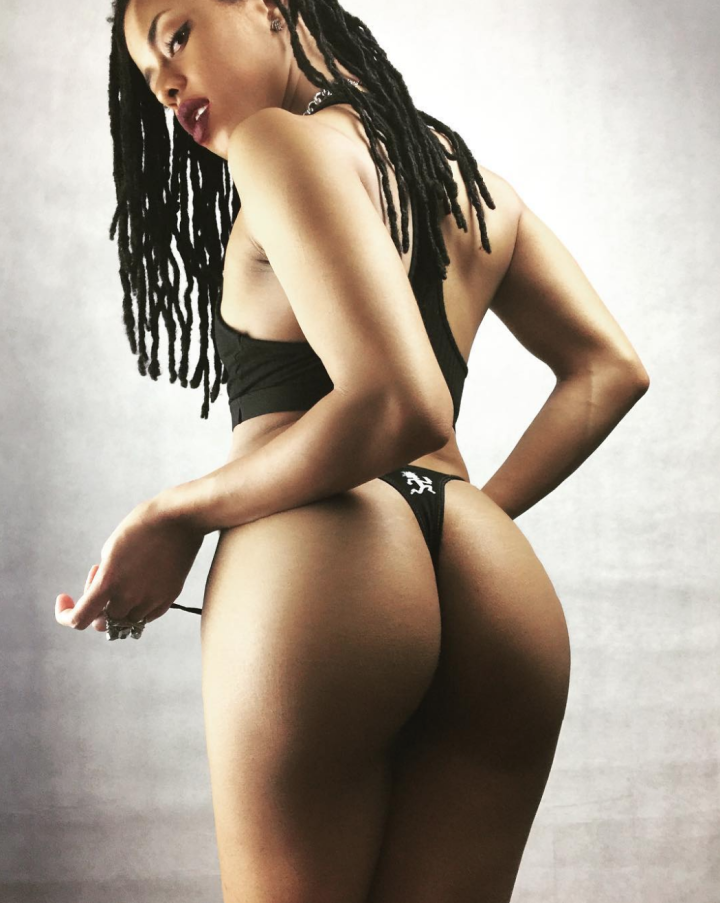 Kira Noir has beautiful dreadlocks, warm brown eyes, and a pout that would make Maybelline jealous—and that's only a handful of reasons why she's one of the hottest black porn stars on this list. We could also talk at length about her gorgeous booty, the fact that her breasts look absolutely perfect, and the super sexy way she carries herself.
Frankly, Kira Noir looks so pretty, it's basically guaranteed that she'll end up being a mainstream personality within a matter of years. Her content is just as good as her looks, too. Once you check her out, you'll totally understand why we're saying that.
Moriah Mills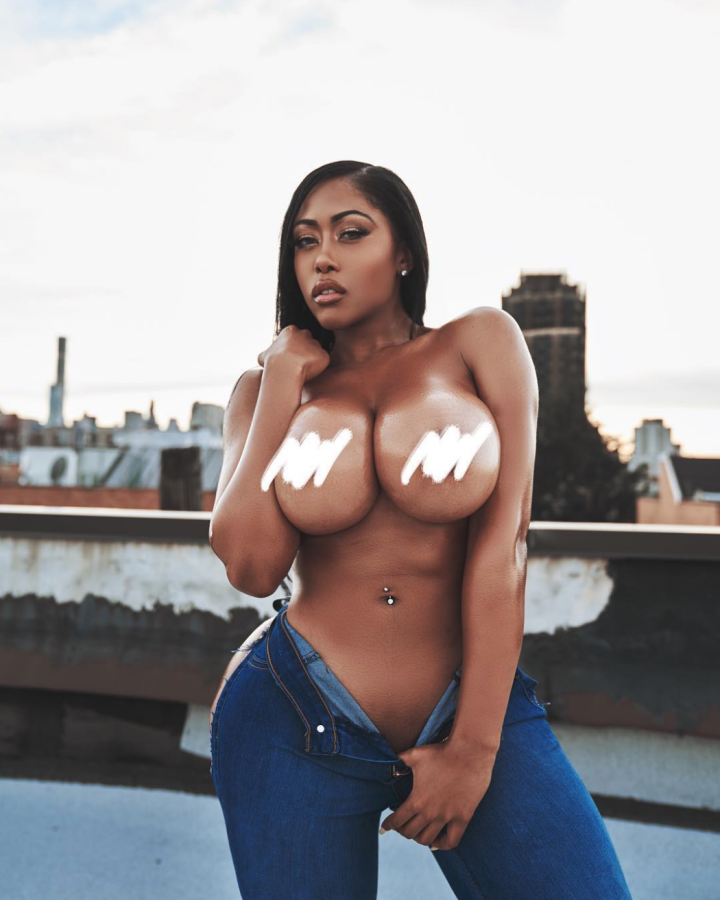 Let's just be real, here. If she wanted to, Moriah Mills would be able to have a career as a fashion, hair, and makeup model. She is that gorgeous, and those cheekbones would make many, many models turn green with envy.
However, she's a freak in the sheets and loves doing porn — and that wild, sexy, and sensually kinky side to her is what makes her so damn hot. She knows how to work it on cam, and her porn scorches. Need we say any more?
Anya Ivy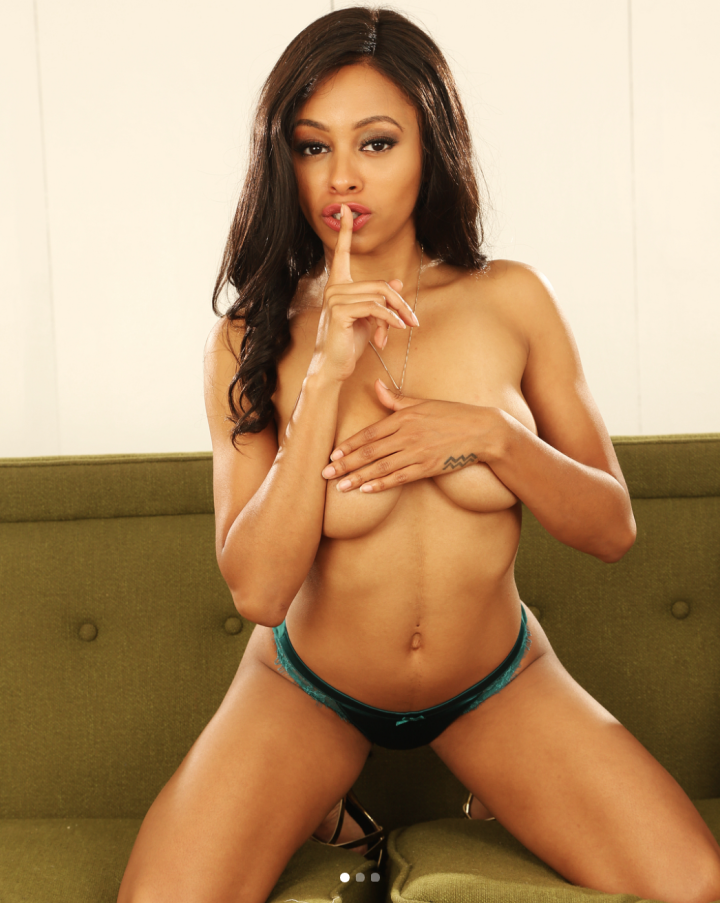 Anya Ivy has a very wholesome-intellectual vibe to her, which is why she's such a maverick when it comes to being a sexy librarian in her videos. The truth is that it's not all an act, either. She's a serious free spirit with a very thoughtful side to her.
Her genuine personality, plus her naturally sexy style, is what makes her one of the hottest new black porn stars right now. She's got that magnetic sexuality that just works wonderfully on camera — and we can all agree that's a wonderful thing.
Chanell Heart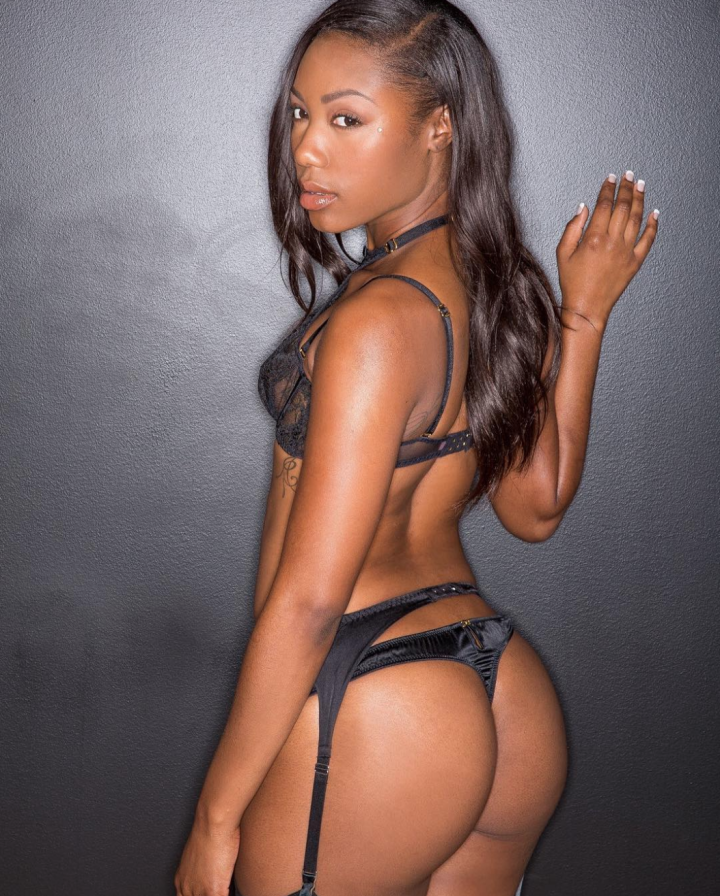 Chanell Heart is a curvaceous and seductive porn star who knows she's good looking — and actually chooses to share that beauty with the world! As one of the hottest new black porn stars as chosen by the AVN, Chanell Heart is a newcomer who has an extremely promising career ahead of her.
It's also worth noting that the bisexual beauty happens to be a sex-positive feminist and an outspoken advocate of women's rights. So, if you love feminist porn, she'll be a great porn star to look up.
Kendall Woods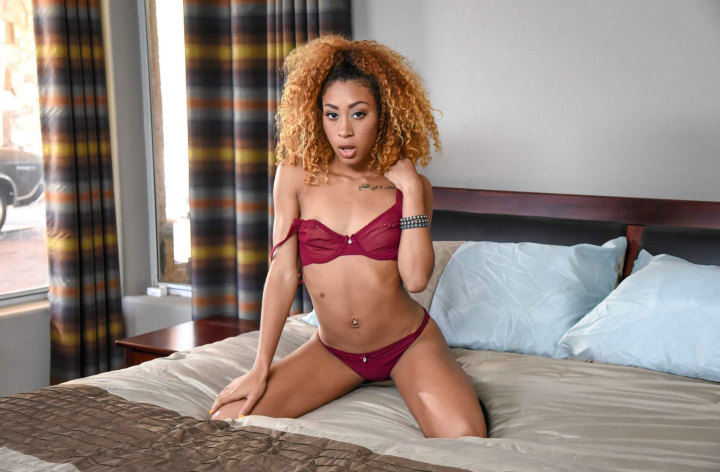 Kendall Woods isn't just a porn star; she's a dancer, a model, and someone who knows how to transform adult films into high art. She's a fan of glitter, and manages to look effortlessly sexy in every shot she takes. Between her generally seductive vibe and her slender, leggy build, it's easy to see why Kendall Woods is one of the hottest new black porn stars out there.
People who love seeing ladies with a high fashion vibe doing naughty things will love Kendall Woods. She's got great looks, a great attitude, and an overall awesome porn reel to show for it, too.
Jasmine Webb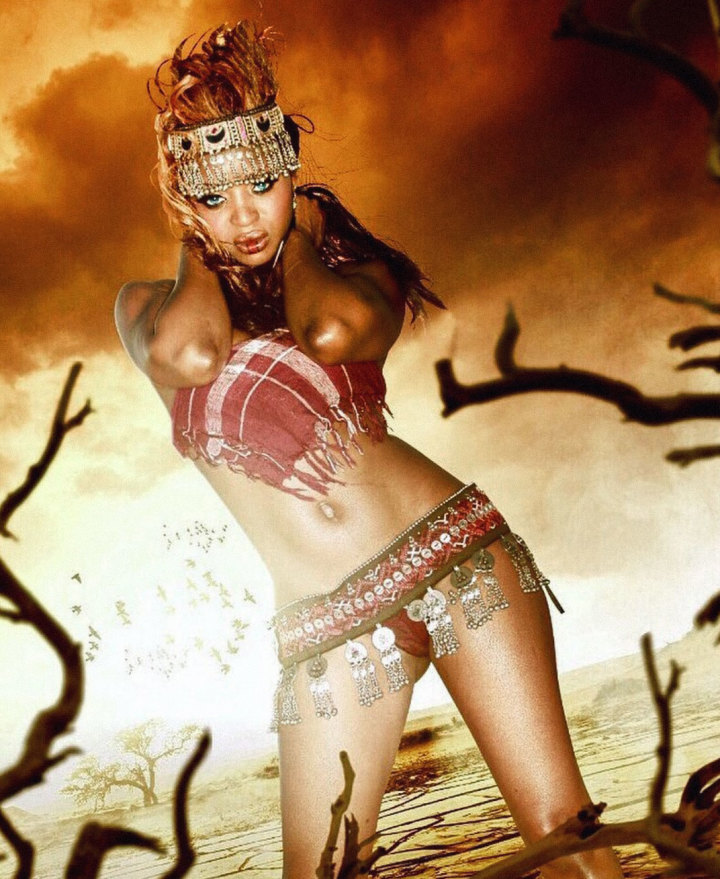 Jasmine Webb is one of the hottest new black porn stars to come out of the UK. She's got gorgeous eyes, an absolutely passionate persona, and an incredibly curvy body that makes every man (and woman) take notice immediately.
Along with an amazing on-screen stage presence, Jasmine Webb also has a British accent...and, let's just face it, that makes her even sexier. Needless to say, this exceptionally toned porn star definitely knows how to make our hearts (and naughty parts) feel some type of way across the pond.
Kakey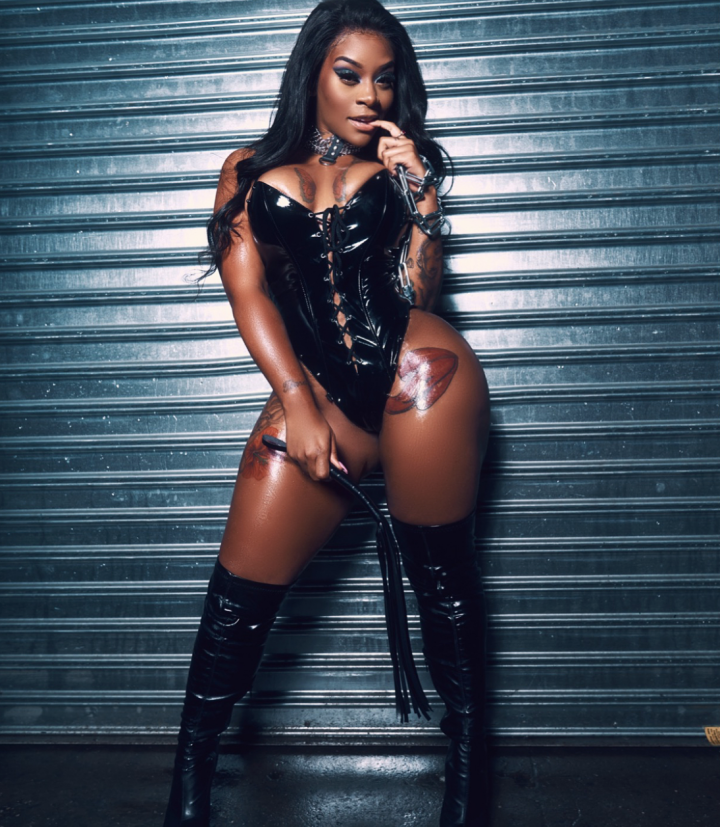 Kakey is one of the hottest new black porn stars with a style all her own. The beach blonde has sick ink, great taste in bedroom wear, and piercings in all the right places. She's vice, personified, and she knows how to own it in a superbly sexy way.
In the porn world, she's known for her sexy booty and her unusually long tongue. Slow motion blowjob videos have never looked so good.
Lavish Styles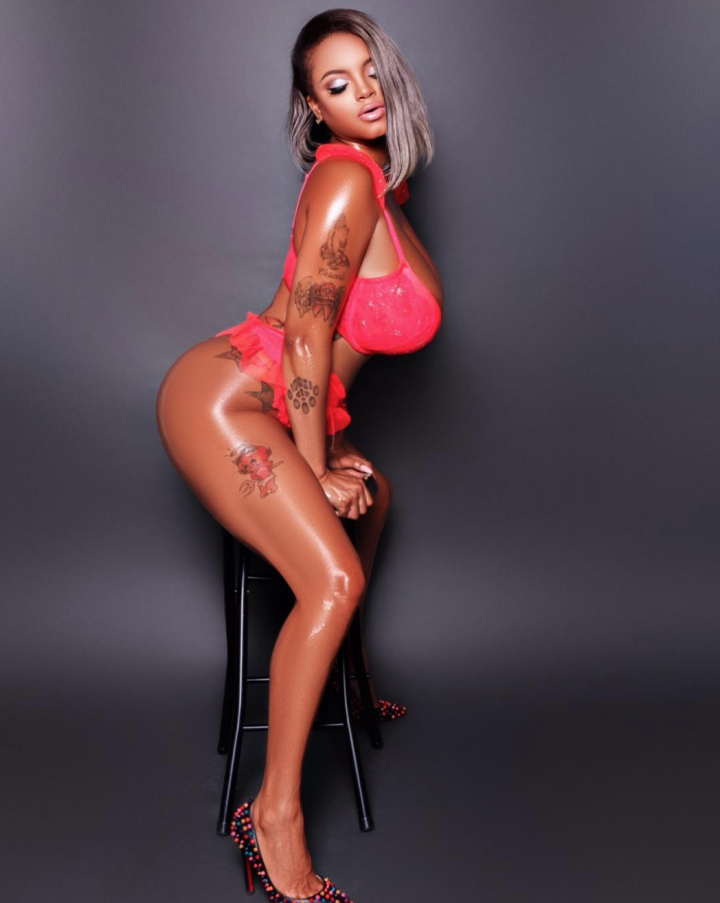 The first thing you will notice about Lavish Styles is that she has a look that is uncannily similar to Rhianna's. However, that was strictly accidental. It just so happens that Lavish Styles was gifted with equally beautiful features and an equally striking body.
She's classy, but she's wild, and she brings out her uniquely sexy personality on camera like no one else can. Is it really that shocking, when you look at her, to hear that she's regularly voted as one of the hottest new black porn stars on the scene by others, too?
Daisy Ducati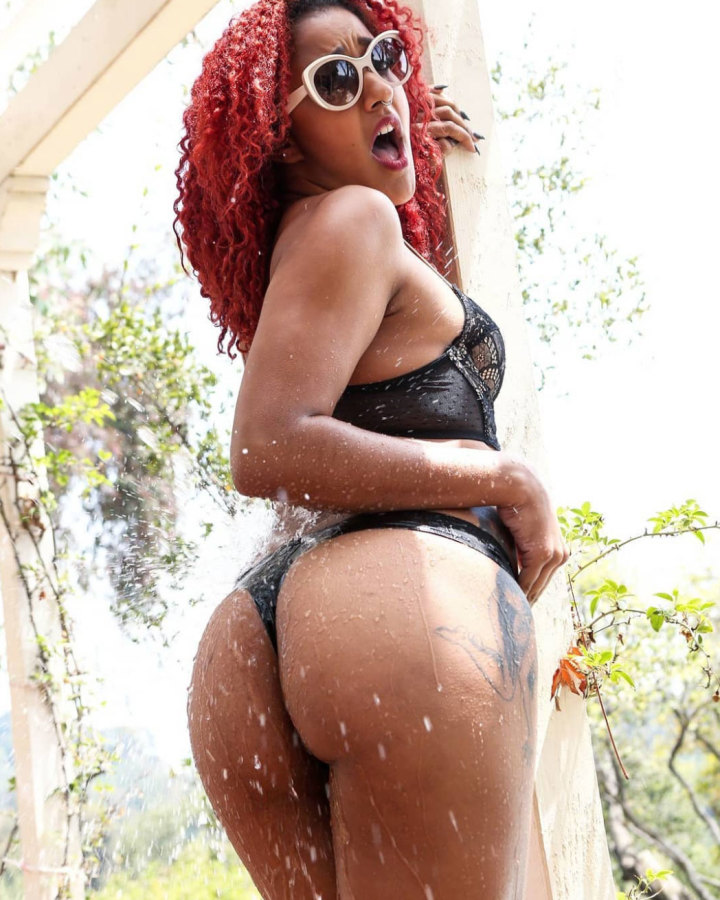 Daisy Ducati worked hard to make a name for herself in the adult film industry—and her efforts paid off spectacularly. She's now one of the hottest new black porn stars in the industry, and for good reason. The AVN-nominated hottie has already overcome so much in the scene, and continues to make epic videos.
She's got long legs, pretty feet, and absolutely gorgeous cheekbones. However, what makes her so popular isn't just her legs. Ducati is known for being happy to chat with fans and for having a lot of seriously kinky videos, too!
Ana Foxxx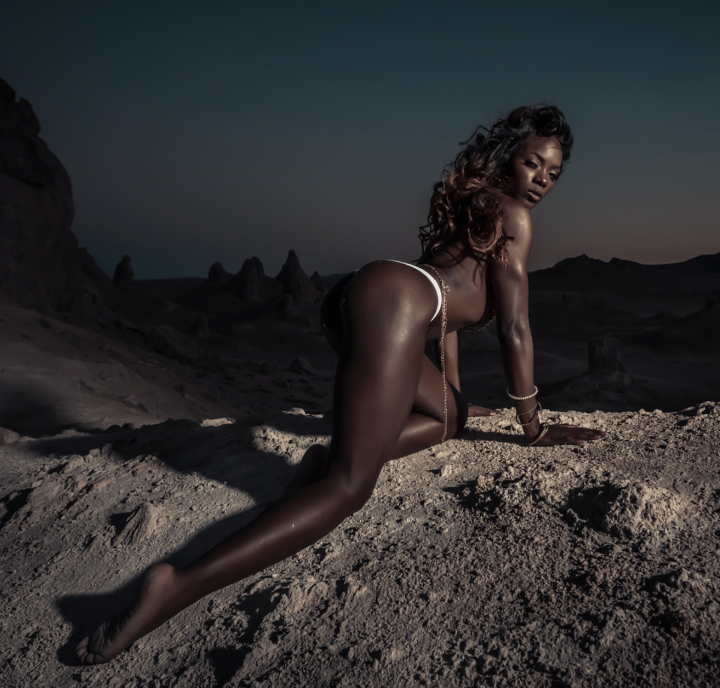 Ana Foxxx is one of the hottest new black porn stars in the scene — and despite being relatively new to the scene, she's already transcended porn and become a mainstream sensation.
She's been a Vivid Vixen, starred in a number of awesome flicks, and also has some of the most sensual blowjob videos that you can ever see. Once you give her work a look, you'll understand why she got XVid's award for Favorite Sex Scene of 2016.
With Ana Foxxx, it's passion all the way.
Cassidy Banks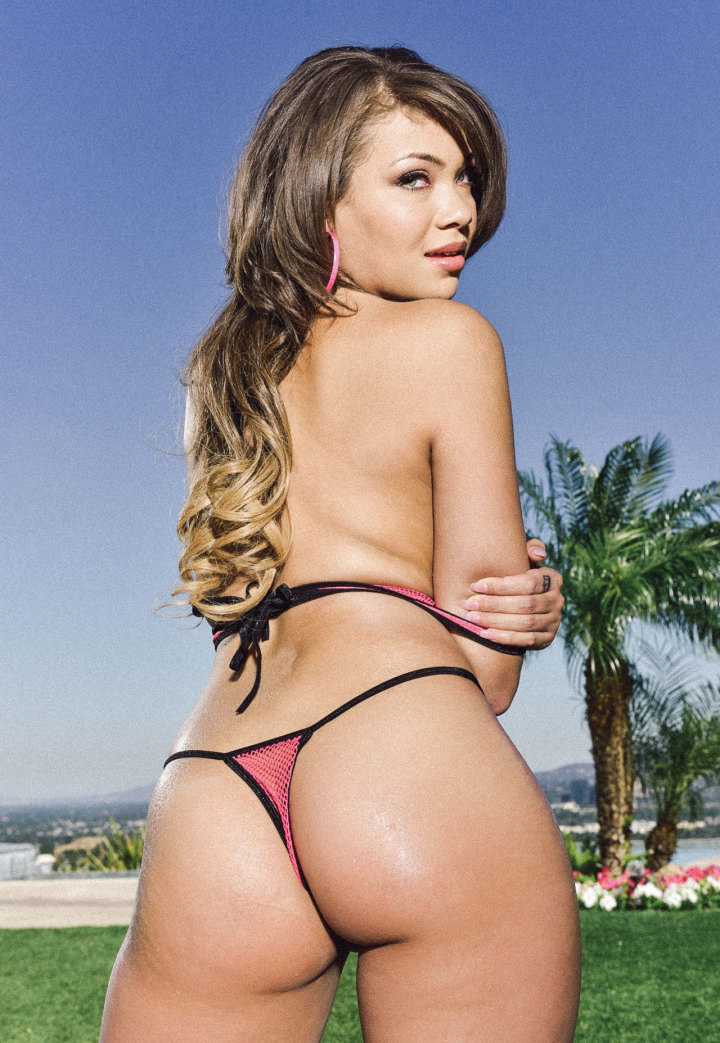 Cassidy Banks has the taut, toned body of the cheerleader you always wanted to date in high school — and the glamorous, modelesque face of the girl on magazines you always fantasized about. But, that alone isn't what makes Cassidy one of the hottest new black porn stars on the scene.
What makes Cassidy so hot is that she's in porn because she loves porn, and that really does come through in her work. Perhaps that's why she's a famed Hustler Honey, and why so many guys can't stop checking out her work.
Nicole Bexley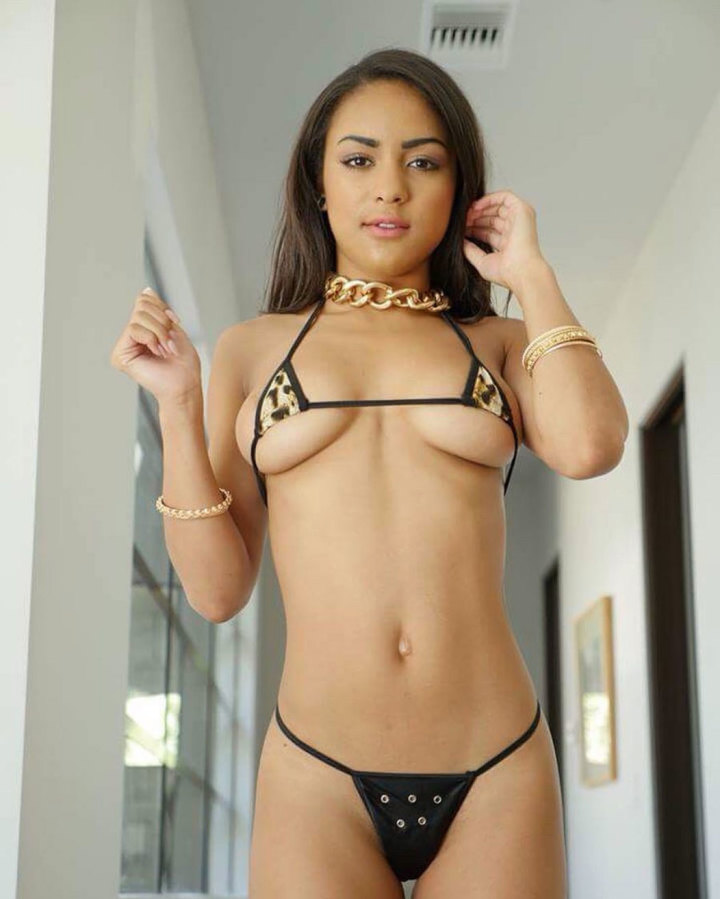 Among black porn stars, few have gotten so popular, so quickly like Nicole Bexley has. The petite yet busty babe has become one of the hottest black porn stars in the scene, partially due to the fact that she's also a geeky gamer girl. Needless to say, she's many nerds' idea of a dream come true.
She's got beautifully warm eyes, a pretty face, and one of the hottest bodies we've seen. When you combine that with her epic personality and her love of geeky things, you end up with a winning combination.
Osa Lovely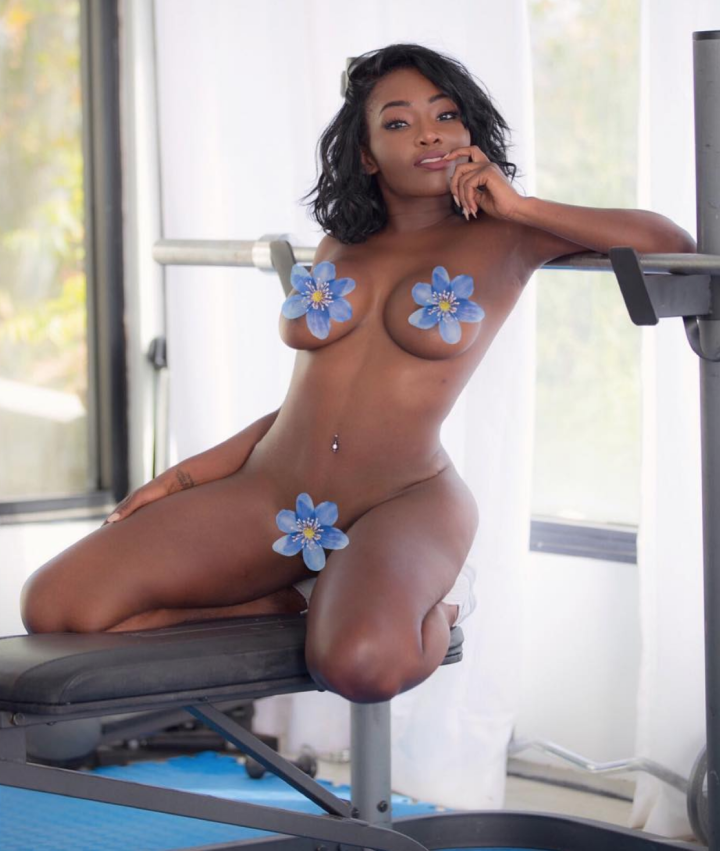 When you first see Osa Lovely's face, it's so hard to imagine that she has a wild side. She looks like the kind of sweet, girl-next-door type who would spend her nights reading and cooking something delicious for her family.
However, when you see her videos, that innocent vibe gets mixed with a sultry, passionate, and wild side. If you love beautiful women who know how to be the "good girl gone bad" in every video they make, then Osa Lovely is going to be your new favorite porn star.
Teanna Trump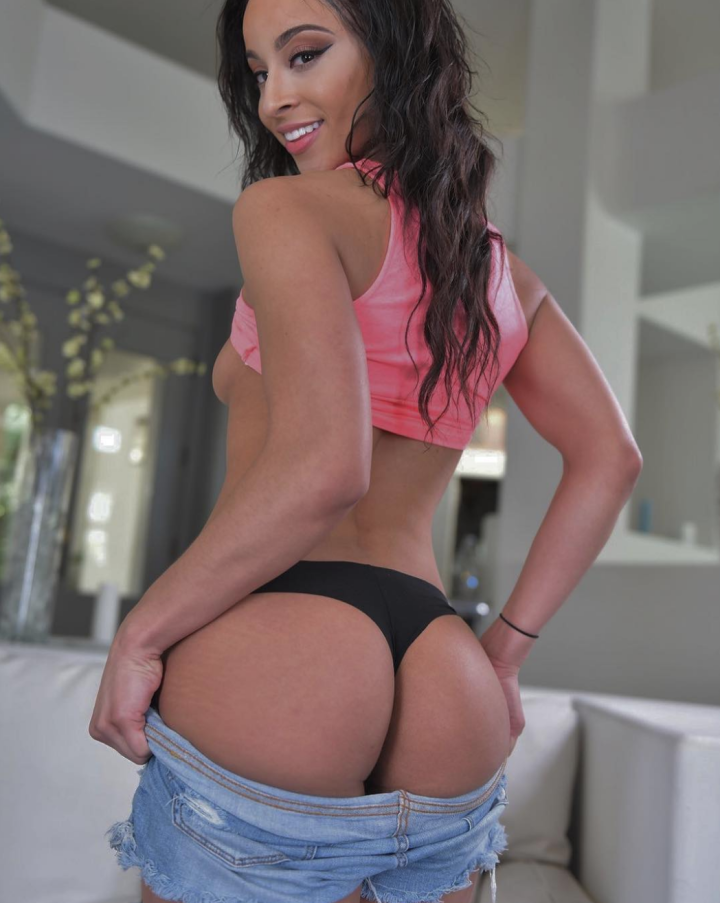 Teanna Trump knows how to work her body on a camera, and when she does, it's magic. Here sultry face, awesome figure, and overall sexual vibe is what makes her such an awesome porn star. This also happens to be why she's one of the hottest new black porn stars in the adult film industry.
In many ways, Teanna Trump knows how to personify all the naughty little fantasies that we have. That's why her followers adore what she has to offer on film.
Nicole Bexley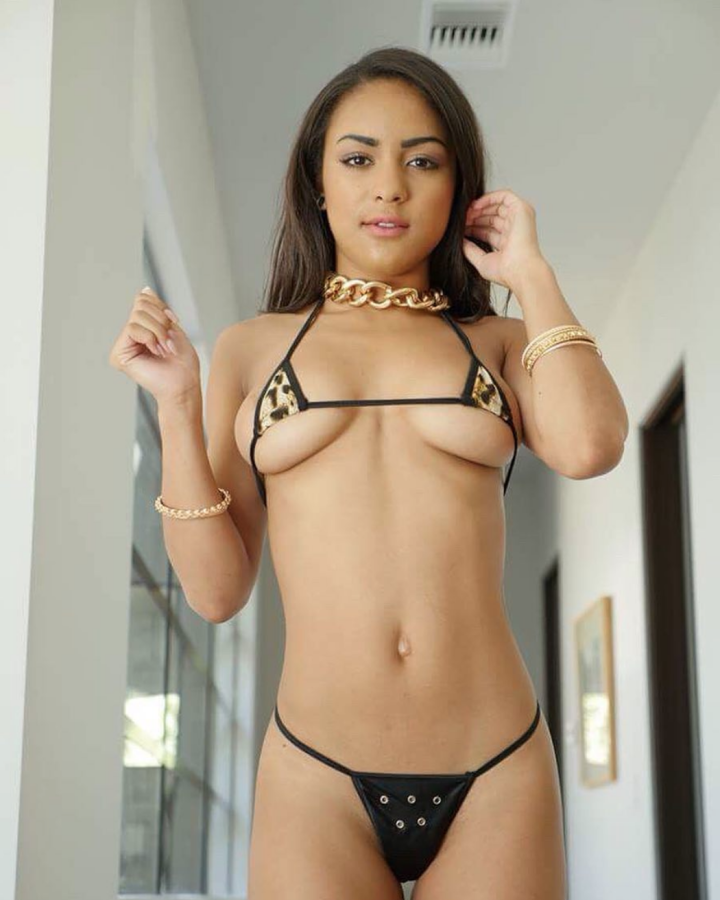 One of the things that you've never expect to see on a list of the hottest new black porn stars is a girl who actively and openly admits she enjoys geek things. Then again, Nicole Bexeley isn't your average porn star, is she?
This stunning beauty is known for her love of geek culture, and for taking it all off on film. Oh, and she also does yoga, which means that many of her videos will include her being a bit bendy, too. Hot? Absolutely. We can't wait to see more of her work!
Jezabel Vessir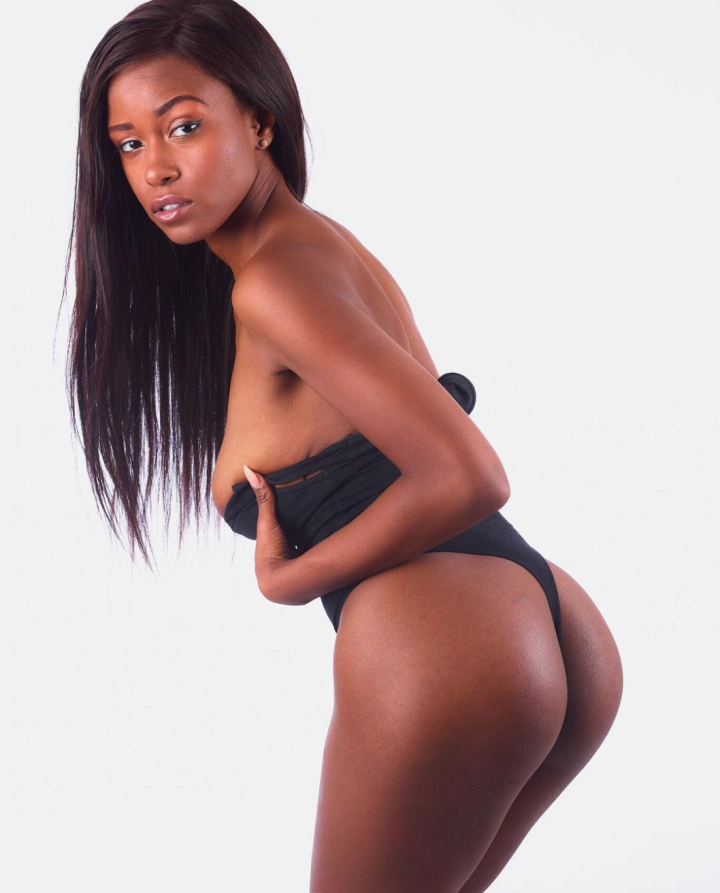 Jezabel Vessir, without a doubt, deserves her award as one of the hottest new black porn stars of recent years. She does glamour modeling, regular porn, and also managed to claim the title as one of the 2016 Hustler Honeys.
She's got an amazing figure, gorgeous deep brown eyes, and a figure that's appropriate for runway — and X-rated goods. She looks incredible in porn, and that's why she's gaining so much popularity, so rapidly.
Misty Stone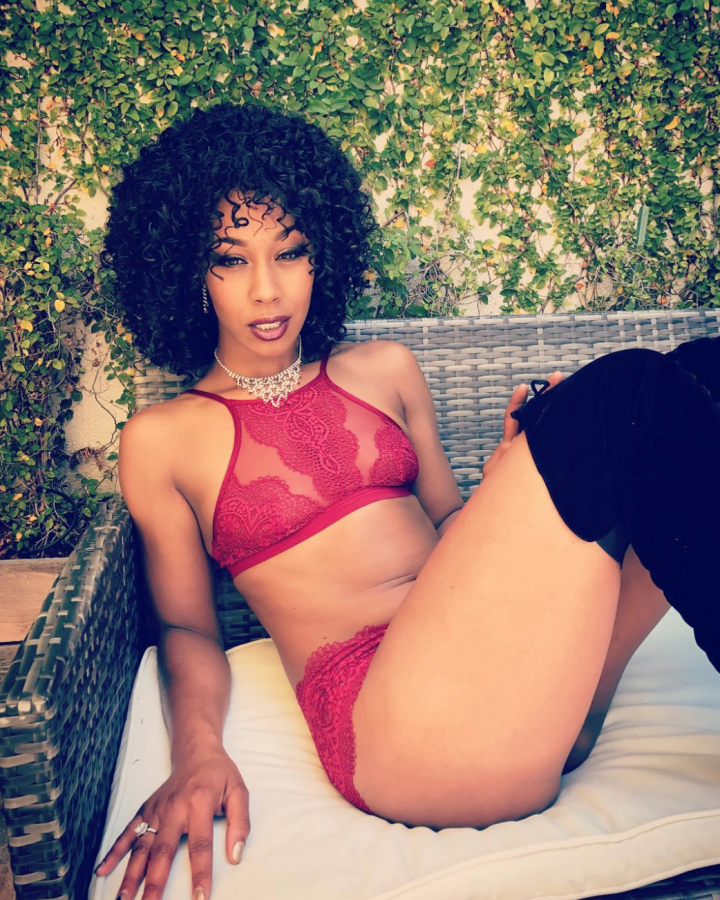 Misty Stone is a lady who has a very unique-yet-sexy look to her. She's slender, has a brilliant smile, and just has that sensual je ne sais quois that makes everyone want to see more of her.
That highly sexual flair she has comes through in every single shot she takes, which is why her following is so fiercely loyal to her. She's a Penthouse Pet, a Love Doll Starlet, and also has the added accomplishment of being the ONLY Fleshlight Mocha girl out there. What more can we say? She rocks!
Diamond Jackson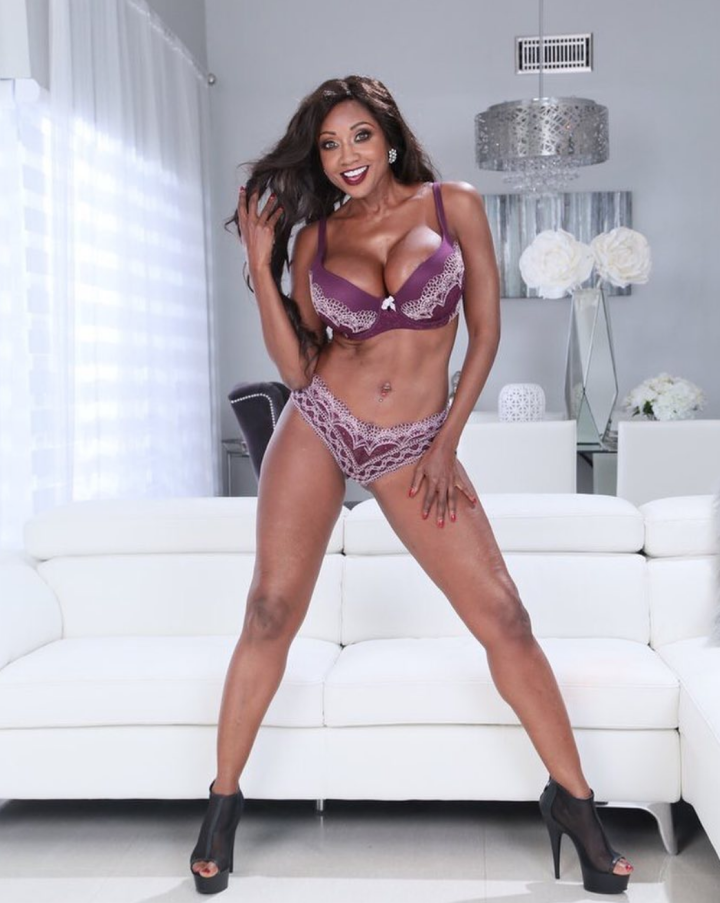 For many people out there, Diamond Jackson is the purest definition of MILF out there. She's got a killer sense of style and sexuality about her. She's got gorgeous facial features. Oh, and she's got a body that make women half her age jealous.
She has so much sex appeal, it literally seems to ooze out of every pore. Calling her sexy just doesn't do her justice, and that's why she's one of the hottest new porn stars in the MILF category right now.