Hottest Gay Porn Stars on Instagram
Hot guy on guy action never quite sizzled as much as it does now. Don't believe it? Check out the hottest gay porn stars on Instagram, and you'll be a believer.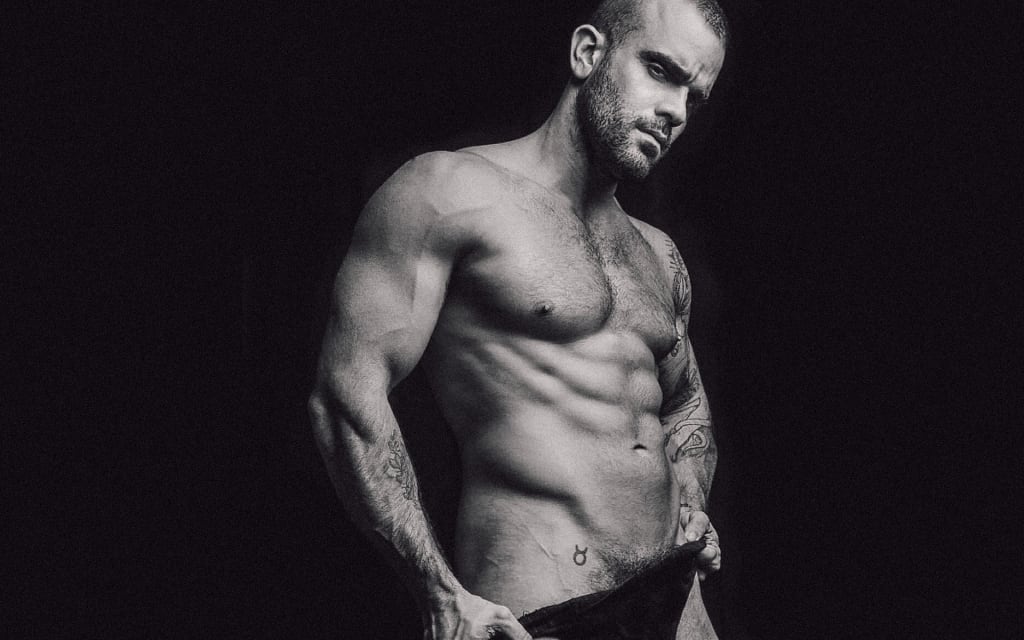 Gay porn stars are always hot. They have gorgeous bodies, great smiles, and amazing stage presence. They've been getting hotter and hotter as the days pass, too.
For those who are fans of gay porn, Instagram has turned into a total hotbed of sexy men who love to love men. It has their hottest shots, great content, and even gives fans a chance to show their love for their favorite adult film stars.
Many, many men are on Instagram, showing their stuff — and you can be one of the many who gets to see them in their splendor. Want to follow some of the hottest gay porn stars on Instagram? We did the research and found them all for you!
Jimmy Durano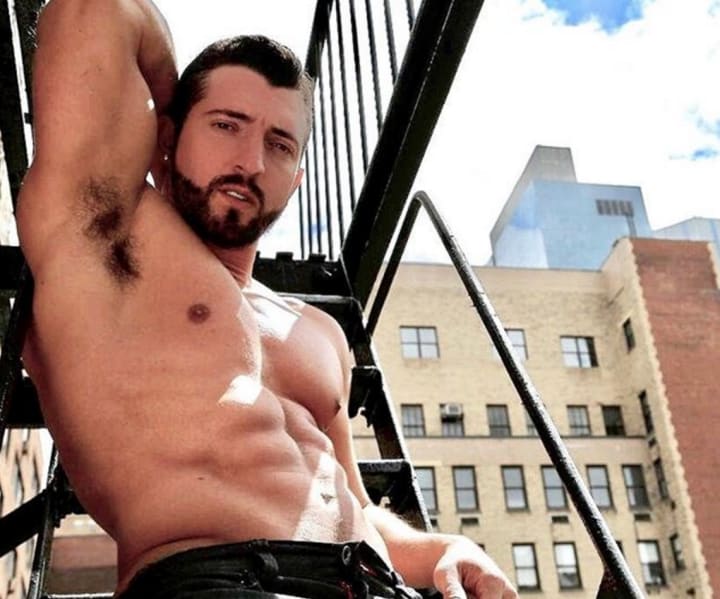 Fitness model, gay porn star, and professional male go-go dancer Jimmy Durano is smoking hot. He knows it, too, and that's why his Instagram is filled to the brim with sexy posts involving him in cute outfits, flaunting his body for all to see.
Follow @jimmydurano on Instagram.
Austin Wolf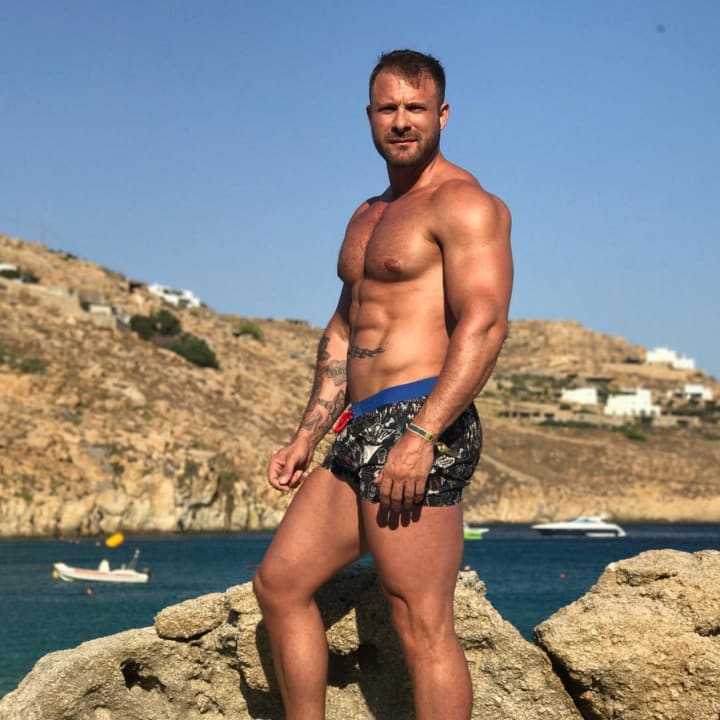 He's big and beefy, and has a penis to match! It's Austin Wolf, one of the hottest (and possibly tallest) male porn stars out there. While you can't see anything too X-rated on his public account, Austin Wolf is known for having sexy shots of him at the gym, and enough shots of his biceps to make most guys drool.
Follow @austinwolfff on Instagram.
Jessie Colter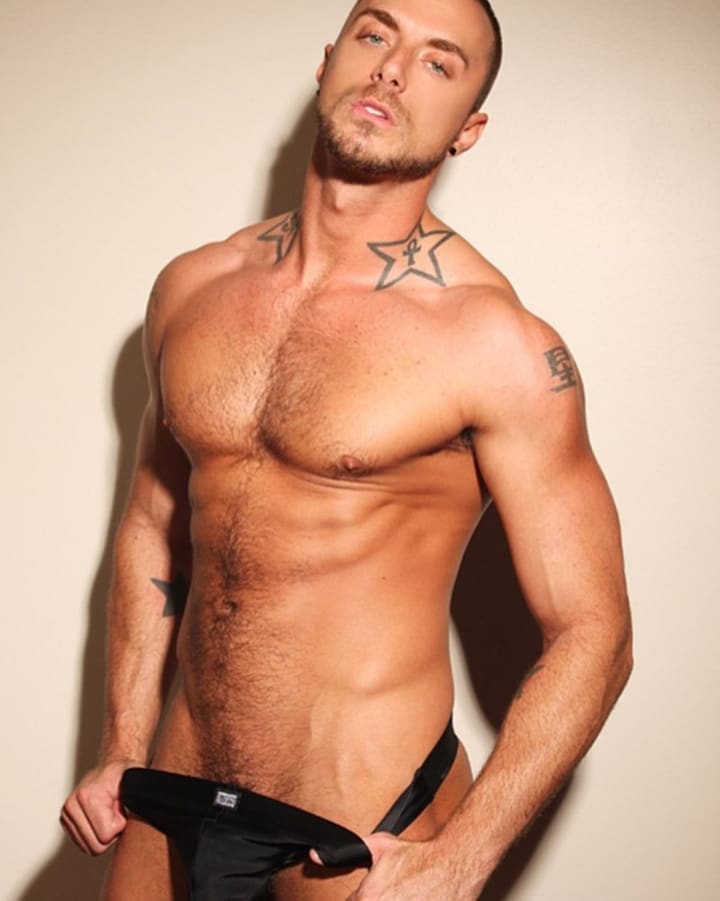 With his lithe-but-thick build and his large endowment in the adult film industry, Jessie Colter is a legend in his own right. He's sexy, has tons of videos on Kink.com, and looks amazing. His washboard abs and his crisp blue eyes make him one of the hottest gay porn stars on Instagram — and yes, the photos will make you feel hot for him.
Follow @jessie.colter on Instagram.
Max Carter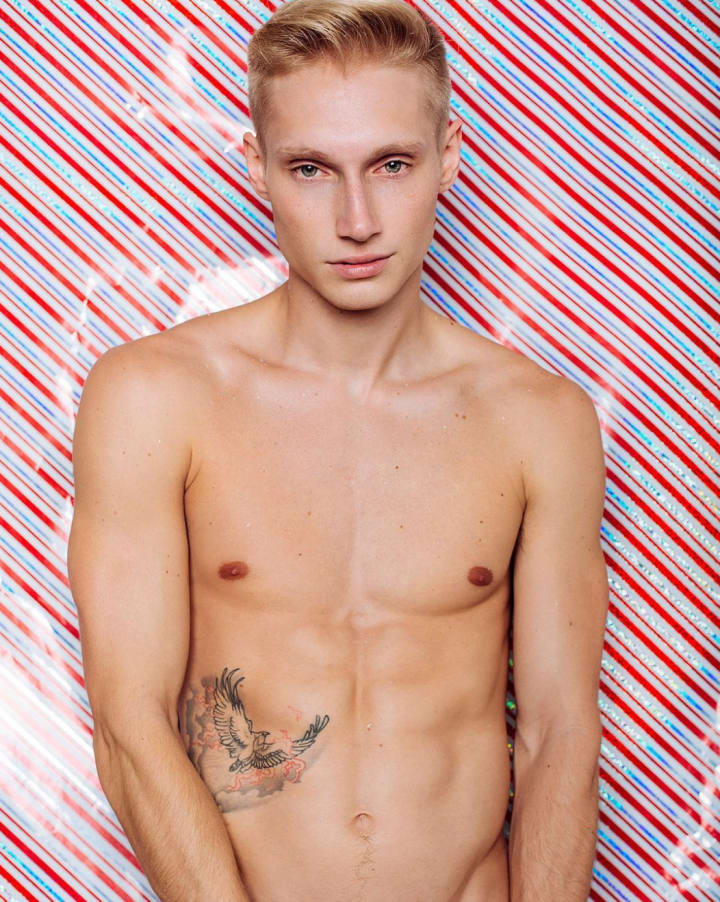 If you ask many people who are into gay porn who's the king of super sexy twinks, they'd tell you that it's Max Carter. His gorgeous blue eyes, hairless body, and perfectly statuesque physique make him the sultry surfer boy everyone wants to land. That's why he's one of the hottest gay porn stars on Instagram.
Follow @maxcarterxxx on Instagram.
Jimmy Fanz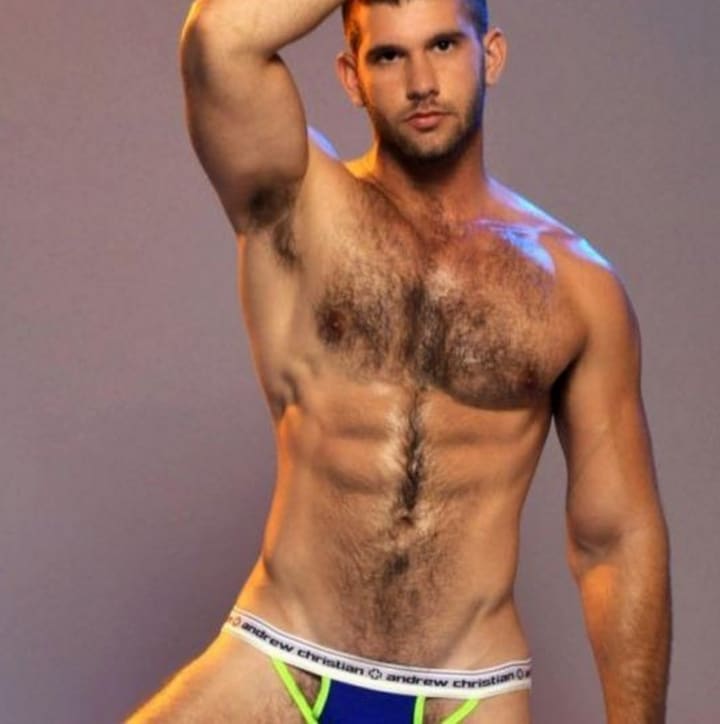 For many guys, Jimmy Fanz is that hairy otter dreamboat that always ends up on their fantasy list. He's got that slender build and sexy hairy chest that makes him look hot as hell. Despite having a little ink, he still looks like the locker room cutie that makes your heart skip a beat.
Follow @jimmy.fanz on Instagram.
Colby Keller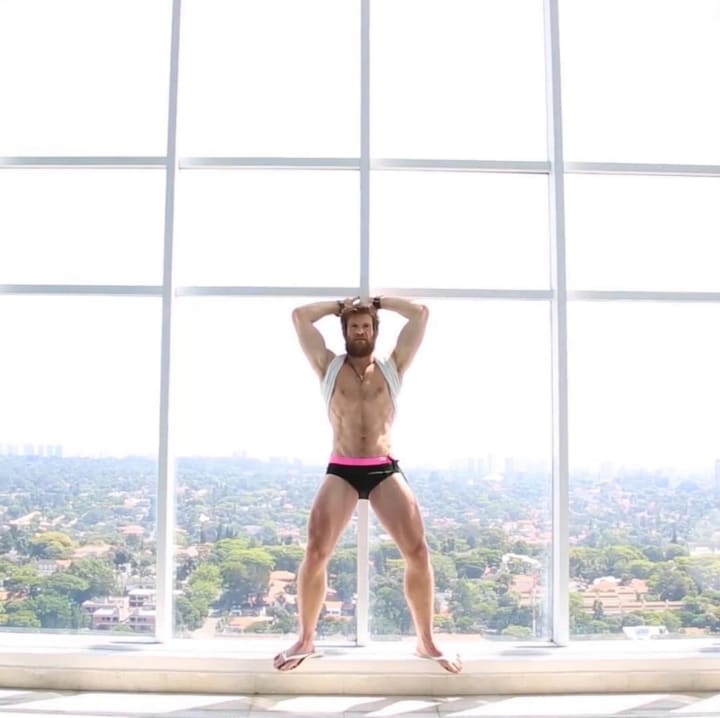 Colby Keller isn't just one of the hottest gay porn stars on Instagram, right now. He's also one of the most interesting visual artists, and one of the smartest porn stars in the industry. He's well endowed, looks sexy as sin with a beard, and is just downright awesome to see on Instagram.
Follow @colbydoesamerica on Instagram.
Rocco Steele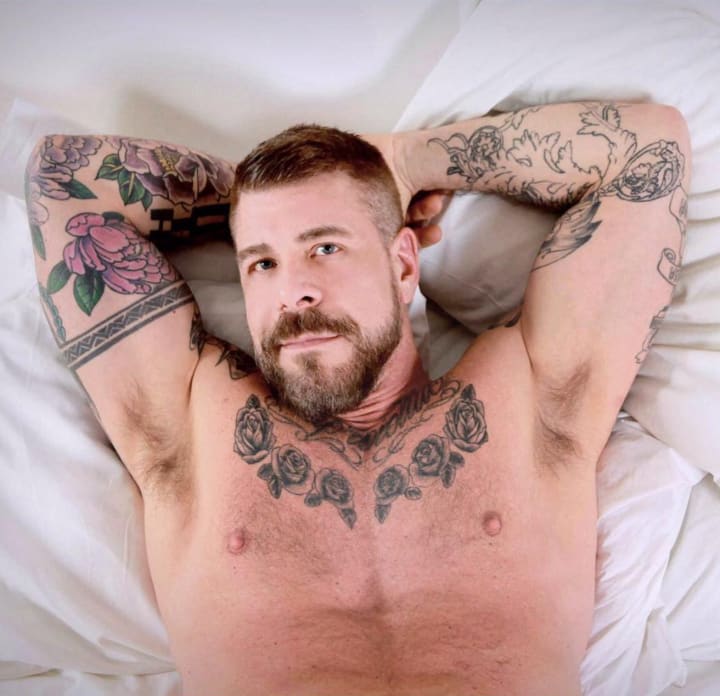 Love big daddy figures? This jacked and stacked beefcake is Rocco Steele, and he's a veteran of the porn world. His bear-like build makes him a hit with guys who love strong, manly, lumberjack-like porn stars. And, that's why he's one of the hottest gay porn stars on Instagram for bear fans.
Follow @roccosteeleofficial on Instagram.
Levi Karter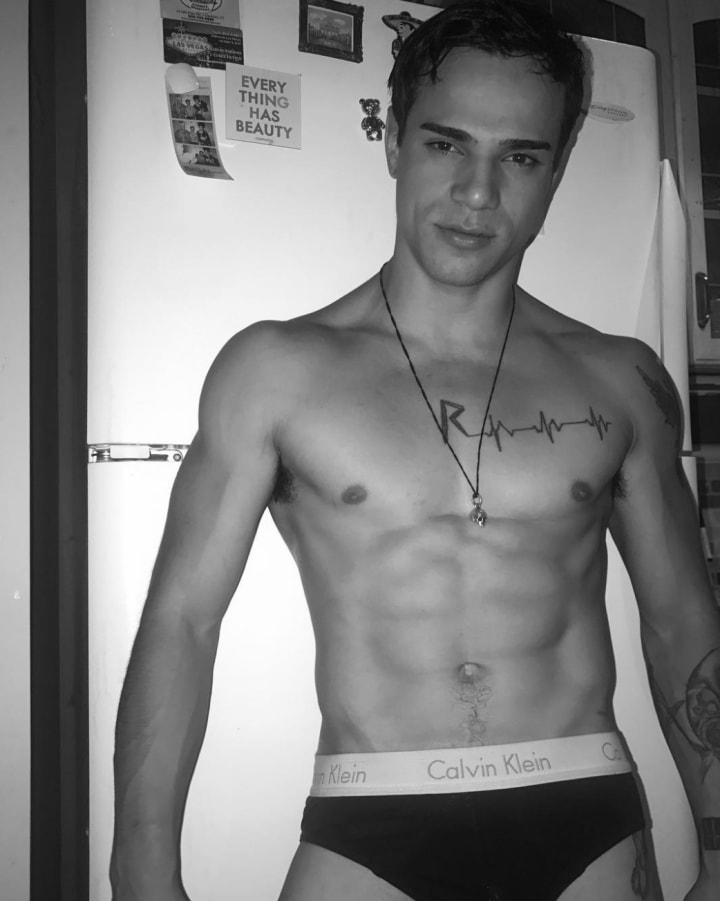 Levi Karter of the CockyBoys site is one of the sexiest porn stars in the gay porn world. He's incredibly ripped, knows how to pose, and knows how to work it on camera. If you're a fan of sexy studs who have a slightly twink-like vibe, Levi Karter's you new porn star hottie to follow.
Follow @levikartercb on Instagram.
Race Cooper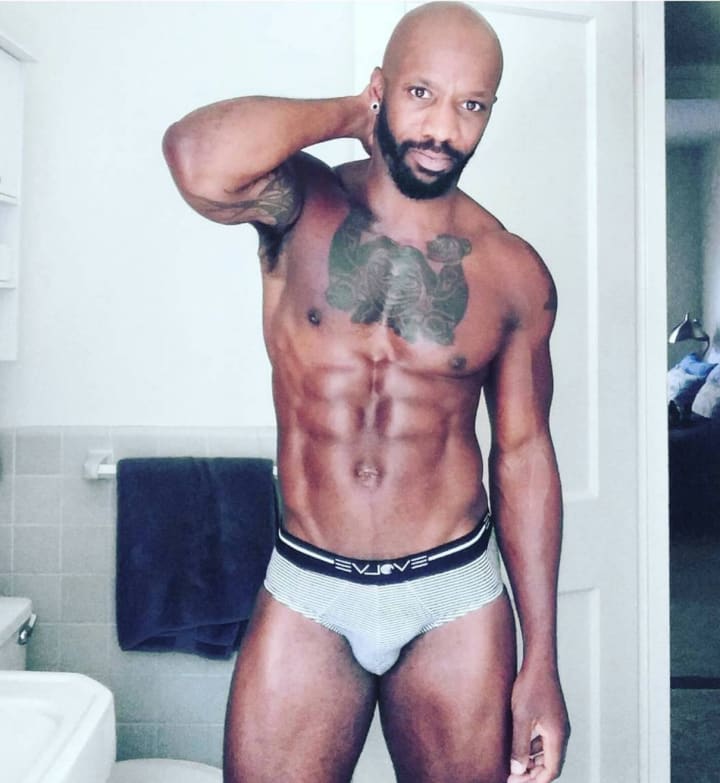 Though Race Cooper is no longer active in the gay porn scene, he's still worthy of a spot on any list of the hottest gay porn stars on Instagram. He's still in amazing shape, has plenty of sexy shirtless pics, and also regularly has photos that show support for LGBTQ communities. We love him, and you will, too.
Follow @racecooper on Instagram.
Yoshi Kawasaki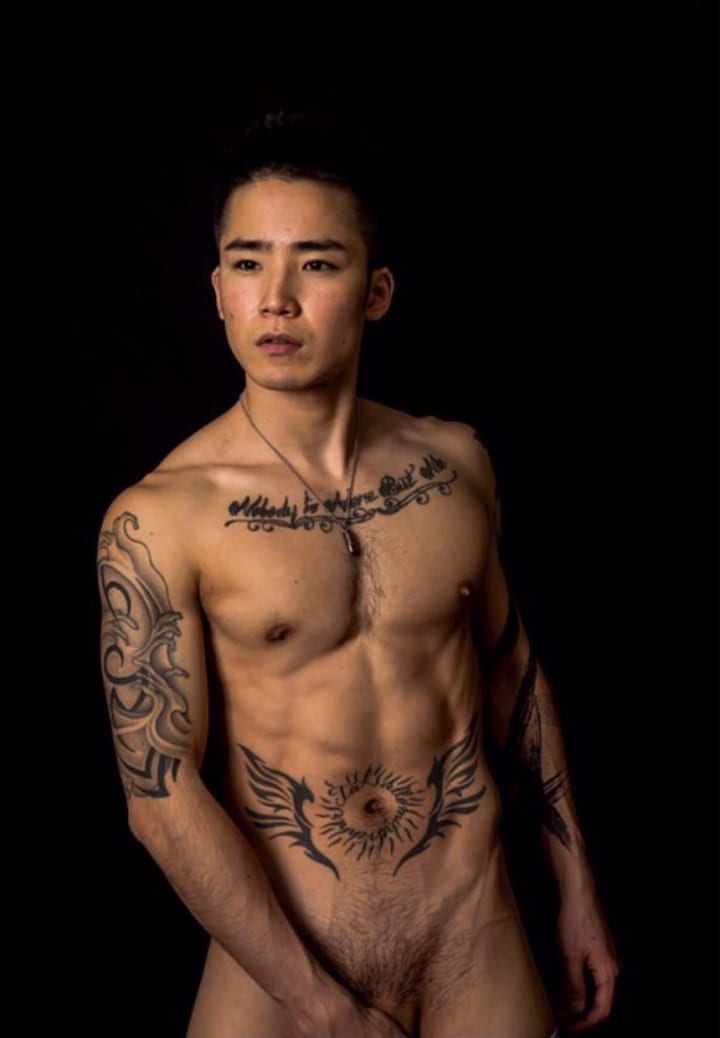 Few ever really conquer the gay porn world like this guy.
Yoshi Kawasaki is one of the hottest gay porn stars on Instagram, and boy is he kinky! If you love BDSM shots, sexy Asian men, and some of the hottest outfits ever on your Instagram feed, you need to follow this guy now.
Follow @yoshi_x_kawasaki on Instagram.
Andy Star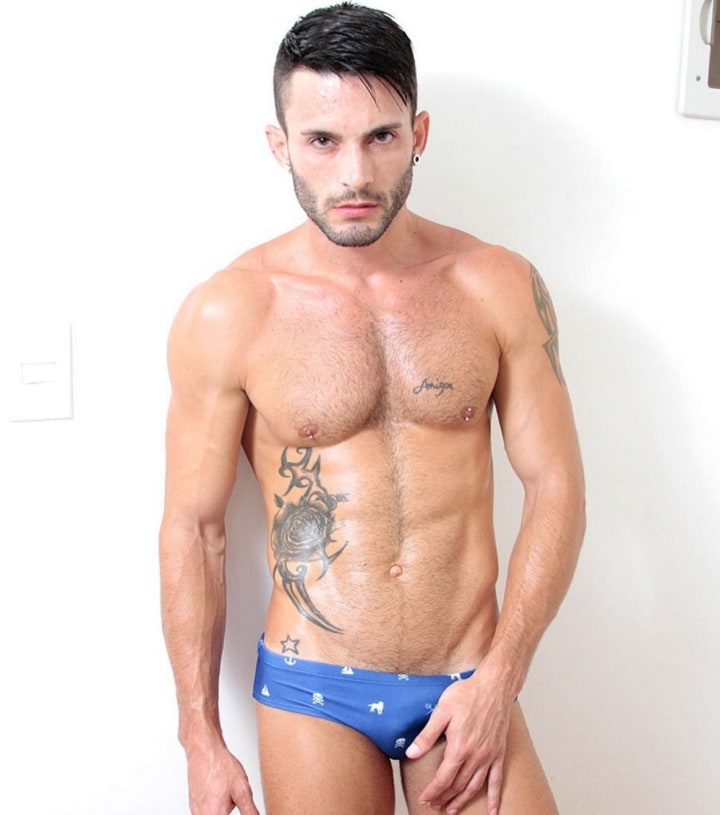 This Brazilian cutie with a booty is Andy Star, one of the hottest gay porn stars on Instagram right now. Look at that butt and that slender frame. He's beautiful, and you know you totally wanna follow him so that you can get a daily dose of cuteness in your 'gram.
Follow @andystaroficial on Instagram.
Damien Crosse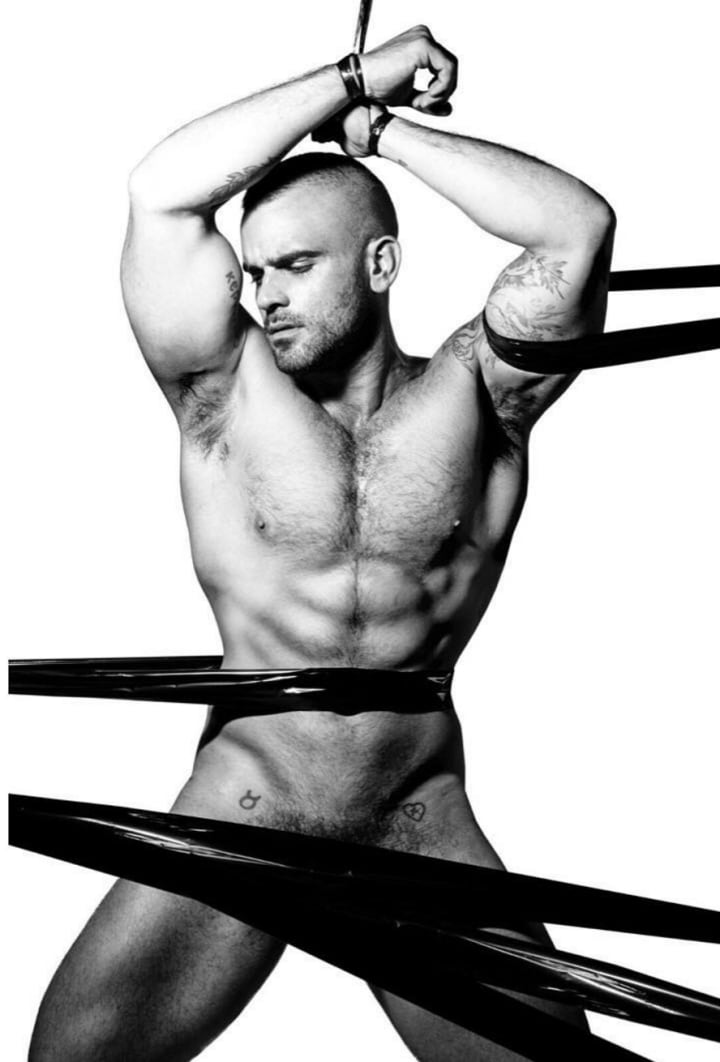 Damien Cross is a male model who just so happens to be an amazing gay porn actor. As one of the hottest gay porn stars on Instagram, you can expect to see magazine-quality shots of this gorgeous beefcake wearing little to nothing at all.
Follow @damiencrosse on Instagram.
Jessy Ares
Jessy Ares is one of the hottest gay porn stars on Instagram, primarily because he's an amazingly toned, sexy, manly bear who knows how to pose beautifully. His masculine chest, those bedroom eyes, and that nice butt would make anyone swoon.
Follow @jessy_ares on Instagram.
Adam Killian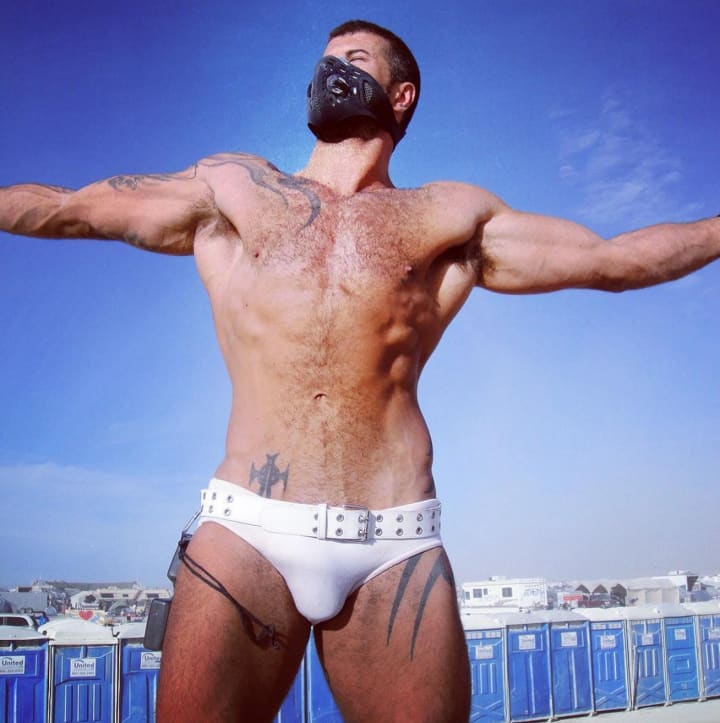 You don't have to be gay to love Adam Killian. Adam Killian isn't just a gay porn star. He's a dancer, a Burning Man aficionado, a globetrotting traveler, and also is just a great model. His Instagram features sexy people doing sexy things, which makes him a must-follow.
Follow @killianadam on Instagram.
Cody Cummings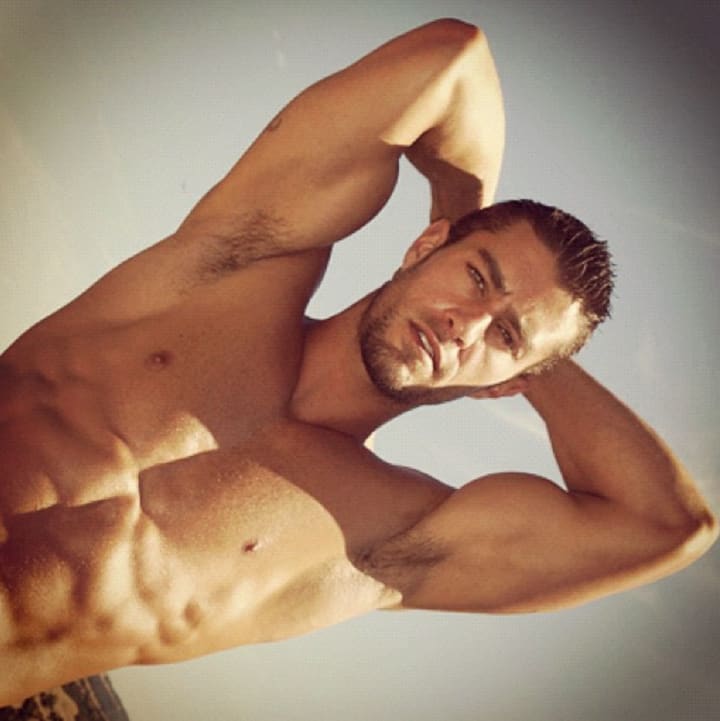 Cody Cummings has that innocent, "guy next door" look to him, but the truth is that he's a wild, sexy, and crazy guy on camera. That's why he's one of the hottest gay porn stars on Instagram, and why so many guys just love watching adult films that feature him in them.
Follow @codycummings on Instagram.
Pierre Fitch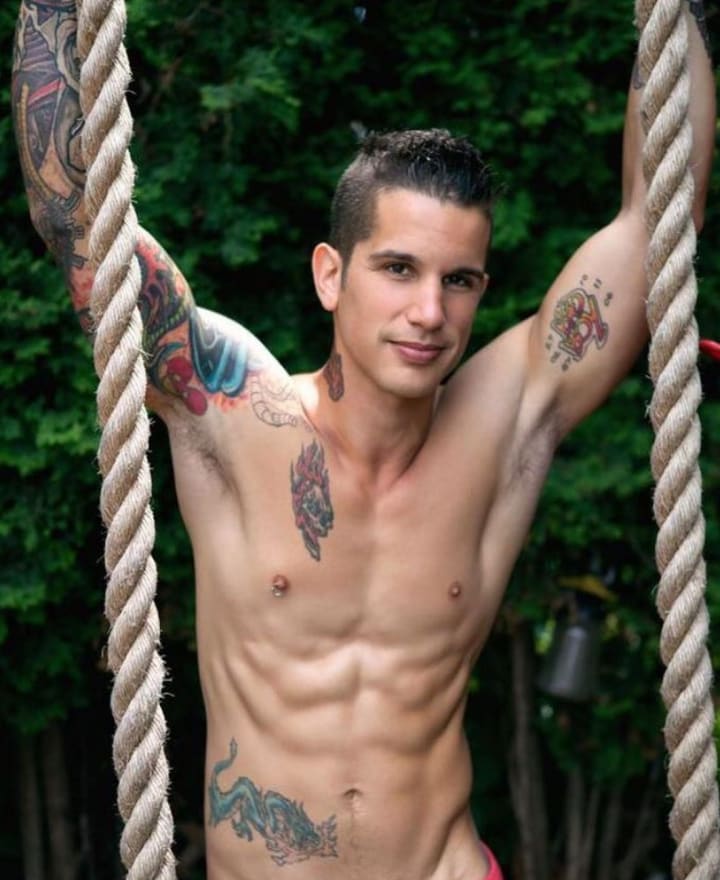 If you love fitness models who have a naughty side that features gay porn, then you will adore Pierre Fitch. He's jacked, has awesome tattoos, and also has a smoking hot boyfriend he regularly features on posts. He's one of the hottest gay porn stars on Instagram — and you get to ogle his boyfriend when you follow him, too.
Follow @pierrefitch on Instagram.
Carter Dane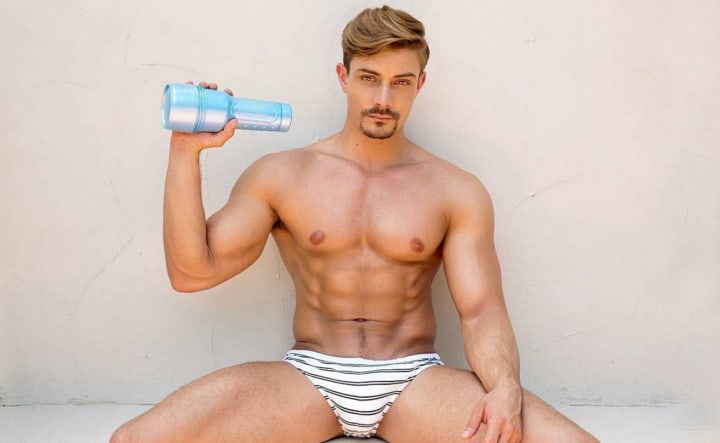 Carter Dane is the breakout star of CockyBoys, and he definitely earned that accomplishment. This well-endowed porn star has an absolutely beautiful face and physique, and knows how to work it on camera. His Instagram account is one of the hottest in the gay porn industry thanks to all the sexy photos, too.
Follow @_carterdane on Instagram.
Brandon Jones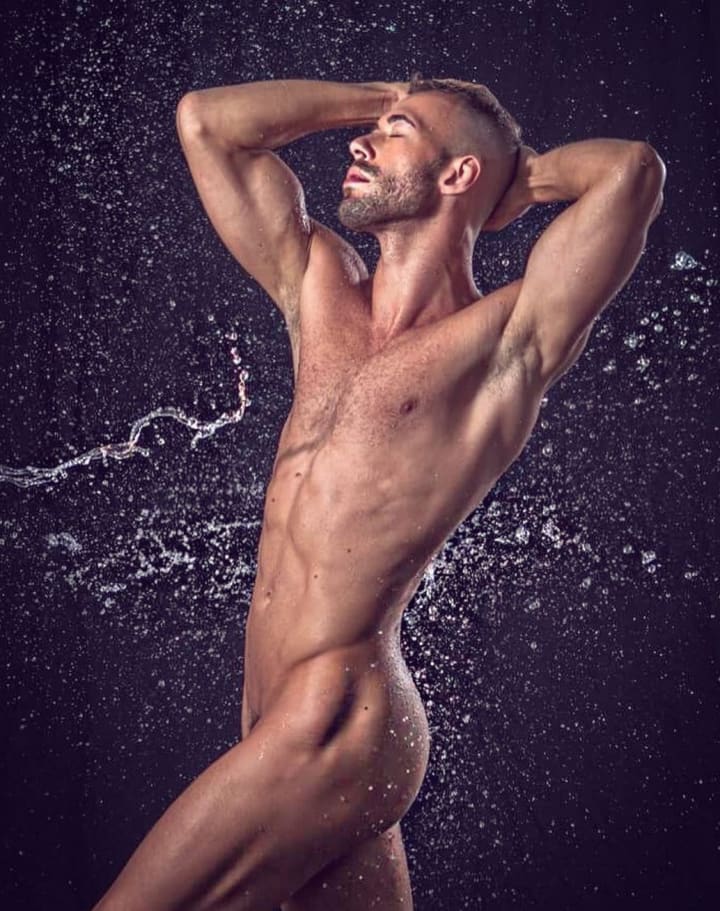 Brandon Jones is the kind of man who everyone fantasizes about at least once. His physique is on point. He's got the face of a fashion model. His unique look is one that is tough but delicate, and that's why he's got it going on. All things considered, he's one of the hottest gay porn stars on Instagram — and you totally should follow him.
Follow @mrbrandonjones on Instagram.
Trenton Ducati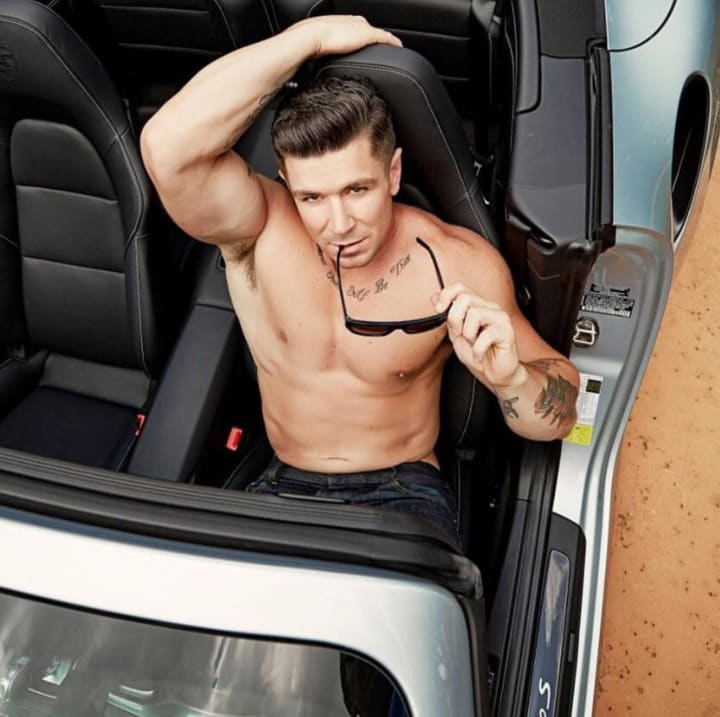 One of the top hottest gay porn stars on Instagram is Trenton Ducati, and it's totally obvious why. He's "every bottom's dream," is super well-endowed, and has a perfect physique. His Instagram is basically all manly eye candy, with many shoots featuring fellow porn stars popping up regularly. Yum!
Follow @trentonducati on Instagram.
Brandon Wilde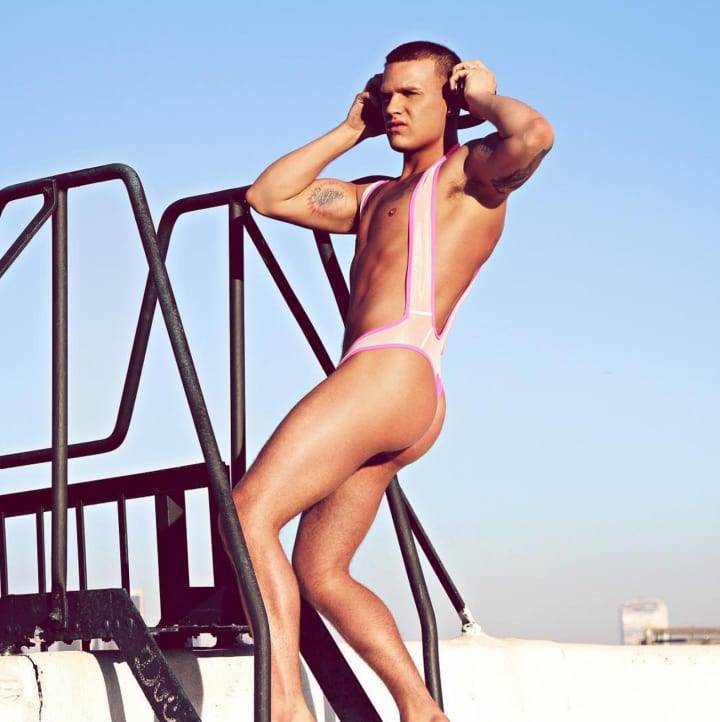 This gay porn star is no stranger to fame, glitz, and glamor. He's an actor, a beefcake model, and of course, a major party host. Brandon Wilde is, without a doubt, one of hottest gay porn stars on Instagram — and yes, you get to see almost all of him in his shots. You know you love his boyish looks, and that's why you will love seeing his photos in your feed.
Follow @brandon_wilde on Instagram.
Leo Forte
In gay porn, few guys are quite as sultry as Leo Forte. He's muscular, tanned, and has modelesque facial features. Off camera, he's a total goofball who also happens to post sexy photos of himself online. You get a nice mixture of fun and smoking hot when you follow him online, so it's definitely worth a follow.
Follow @LeoForteXXX on Instagram.
Tommy Defendi
This hunk is Tommy Defendi, a gay porn star who also happens to be an amazing musician who goes by the name LARUSSO. Defendi's claim to fame, aside from his music, is his sexy chest, his awesome face, and his absolutely statuesque cock. He does post nudes and nearly-nudes on his Insta, which is why he's one of the hottest gay porn stars on Instagram.
Follow @mr_defendi on Instagram.
Want Even More Eye Candy?
Of course you do! If you're bisexual, you might want to check out this list of the hottest male porn stars, or this list of the coolest male porn stars on Twitter.
Reader insights
Be the first to share your insights about this piece.
Add your insights