'Trivial': Grown-Up Gay Porn
Filmmaker Noel Alejandro​ gives us another masterclass in how to make erotic, explicit, and arousing films for gay men.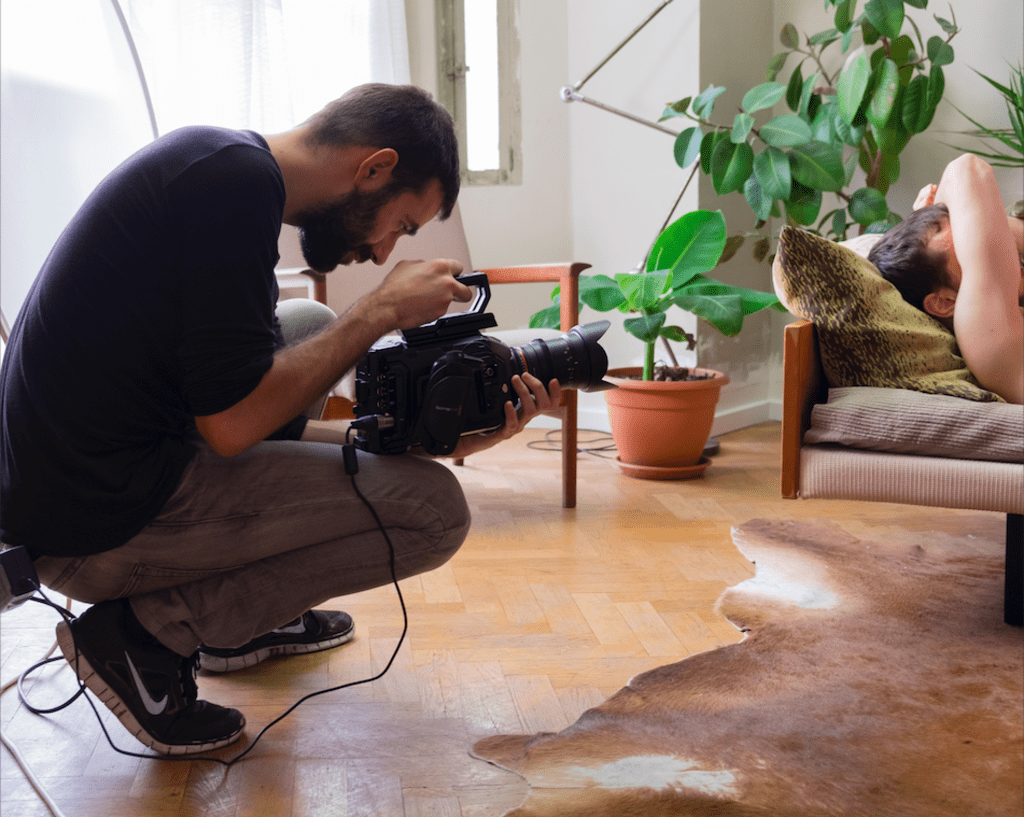 Trivial – a new film from Noel Alejandro
Ahead of the release of his new film Trivial, I spoke with filmmaker Noel Alejandro for a behind-the-scenes look at his latest production:
What's your creative process like when approaching a project like this?
I use my films as a tool to communicate and talk about things I care about, or that interest me.
Normally everything starts with a solid image, or feeling in my mind, and from there I build the rest of the story, situation and characters.
Once I find an idea or a topic I'd like to talk about, I research actors and locations. Interviewing different actors is also helps to determine what kind of character they will play.
Often I have to adapt the story to suit my performers. You can't ask somebody who's not a professional actor to act in a credible way – filming porn is enormously challenging.
Why have you called the film "Trivial?"
I was looking for a title that made reference to the fact that there's a threesome in the movie, and at the same time define what the film is about – a trivial conversation around something quotidian as an interview for a new roommate.
I feel that films don't necessarily have to be very different to real life – I definitely feel very comfortable filming in this simple style.
This is the first threesome you've directed? Why was this the right time to tackle a threesome?
To me, filming sex is a matter of love for poetic images and bodies. Filming a threesome was the perfect occasion to add one more marvelous and beautiful subject in front of my camera.
What are some of the complexities in filming a threesome as compared to a couple?
I didn't find any – except for the budget. I'm willing to film many more.
What was your casting process?
I normally work with people outside of the porn industry, because I really want my films not to look like porn. For this reason, casting is way more complicated for my films – porn actors would be more accessible.
Luckily, I have a lot of artists, dancers, and models that connect with my films, and want to be part of my films.
What's important to me in a casting process is the connection with the actor – we have a chat by Skype, which enables me see if I want to work with the actor or not. For example, if an actor doesn't wants to Skype because he's not used to having to Skype with directors, then I don't think this person takes my work or his work seriously. If I Skype somebody who is also incapable of talking during an interview, then I'm not interested – I want to film real people, not meat.
Maybe I get it wrong sometimes, but to develop a story I really need to connect with an actor's mind, not just their body.
The flat in Brussels where you've filmed this production is a beautiful space – was it difficult to secure the location?
It's a friend's house. I always look for places with character, space and light – that's what makes the difference.
Is it difficult to achieve the natural-look lighting that you've captured?
Although I used some artificial light during the sex scenes, the film has been filmed with natural light in order to achieve a more realistic and monotone look. Colour grading is also mandatory in order to achieve this 'cozy' or dark light – like, if you were having sex on a couch on a Sunday evening.
It's not easy an atmosphere to achieve – it takes experience and patience.
Trivial is an erotic and explicit film, but it feels a long way from what we normally describe as gay porn. How do you describe your films?
That's a very complicated question. I'm not going to lie – I make sex films, and I'm happy with that. But the reason I make films is because I love cinema – when I started my studies, and made videoclips and little videos, I realised that I could fill a gap that exists between porn and normal or erotic cinema.
It's not only about offering a beautiful set of erotic images with a decent narrative, I wanted to take it further and make it authentic – the sex situations you are watching on my films are real, there are no tricks.
I've often felt slightly disappointed when watching gay films and I've realised that all the explicit and sexy images were just a lie, nothing, just two actors pretending to have sex. With my films you can be sure that the sex is there, because when I make films I'm playing by different rules than mainstream cinema or mainstream porn.
What type of audience are you wanting to engage with through your films?
I make films for everybody – for those who need something else than flat sex, for those who need some additional stimulation in order to get connected with the actors, and for those who want to experiment with something new.
Any plans to make a feature-length production?
Not yet. First I'd like to make many more of this style of porn film. I feel that this is my time for doing this, feature-length films can wait – I think it's really important to first find a style, to discover your own voice, to be as faithful as you can to your vision of life.
To me, being a director is about giving your own vision of life.
What next for Noel Alejandro​?
I'm going to be filming in Berlin this summer and also in Brussels, so I'll be making and releasing new films for the rest of the year for sure.