Heart and Sex (Pt 2)
The Second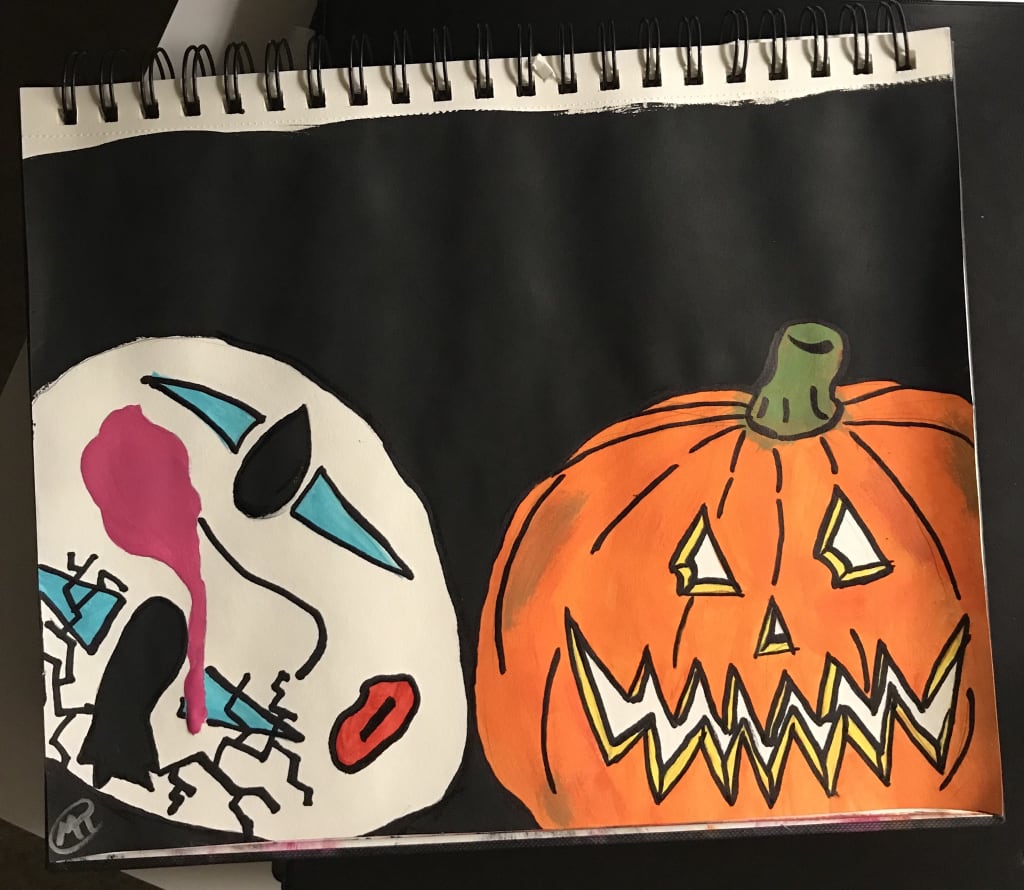 If you have not read Part 1, I do suggest you go back and read it before reading this part as there are many references to that part.
After the first, I dated and showed no interest in anyone for nearly a full year. In that time I finished my college degree and landed a job that took me 1,000 miles from everything I knew. As happy as I was to feel some taste of freedom on my own, I was incredibly lonely. I had no friends, no family and no one to hold me at night. So naturally I went to seek one out.
The second love was not so much a romantic relationship, but more of a platonic and mutually beneficial one. I met him on Craigslist. I put out an ad and he was the only one that I found not as creepy as the other replies I had received up until that point.
We decided to meet up at a bar and grill. The food was good, they had good fried veggies.
He though, he had the look of being the love child of a heavy metal basest and Santa Claus. His black hair brushed the top of robust behind and the tattoos on his neck went so well with his lip piercings (a major turn on for me).
We ate our food and went back to my place to watch a movie. Sausage Party. One thing led to another (and if you've seen that movie you are aware of the ending scene) and soon we found ourselves in my bed. Some heavy touching happened and then came the freakout.
I started to have a panic attack.
Being under him reminded me too much of my first. I started to shake and cry uncontrollably. He was wonderful to me. Instead of noping out of there, he sat with me (both completely naked) and talked it out. I told him things I had been carrying with me for nearly two years and I never told another soul. He was so understanding and even offered to not do anything that night. I told him I wanted to but I was afraid to be used.
He had a beautiful solution: he told me to dominate him.
I was reluctant at first but he encouraged me to embrace the part of me that wanted this so badly and to let it take control. I can still recall the look in his eyes when I shoved him back on the bed looked down in lust. There was surprise (I am stronger than I look) and there was arousal (of course it didn't take looking deeply in his eyes to see that).
I bought my first toys during this time. I needed to. I wanted to be the best Domme I could. The first purchase was a strap-on and harness. The harness still hangs in my closet, but the dong had become old and with a heavy heart I had to lay the purple appendage to rest when making a major move recently.
Being intimate with him was mainly whipping, pegging and oral. But it was blissful. He would tease me until I'd grabbed him by the hair and made him my bitch.
He would have been perfect, but he didn't want anything substantial. That was made clear from the very first night we spent together. So, I kept looking for something real. I met that person soon after but with gaining them came the loss of what I had.
I haven't seen or spoken to my second in a long time. Our fling was short, but it was hot and had so much room for growing my Domme side.
However, what came next was my third and greatest love of my life.