Fur Fetishes and Sweater Bondage
A strange new kink or unexpected journey of arousal?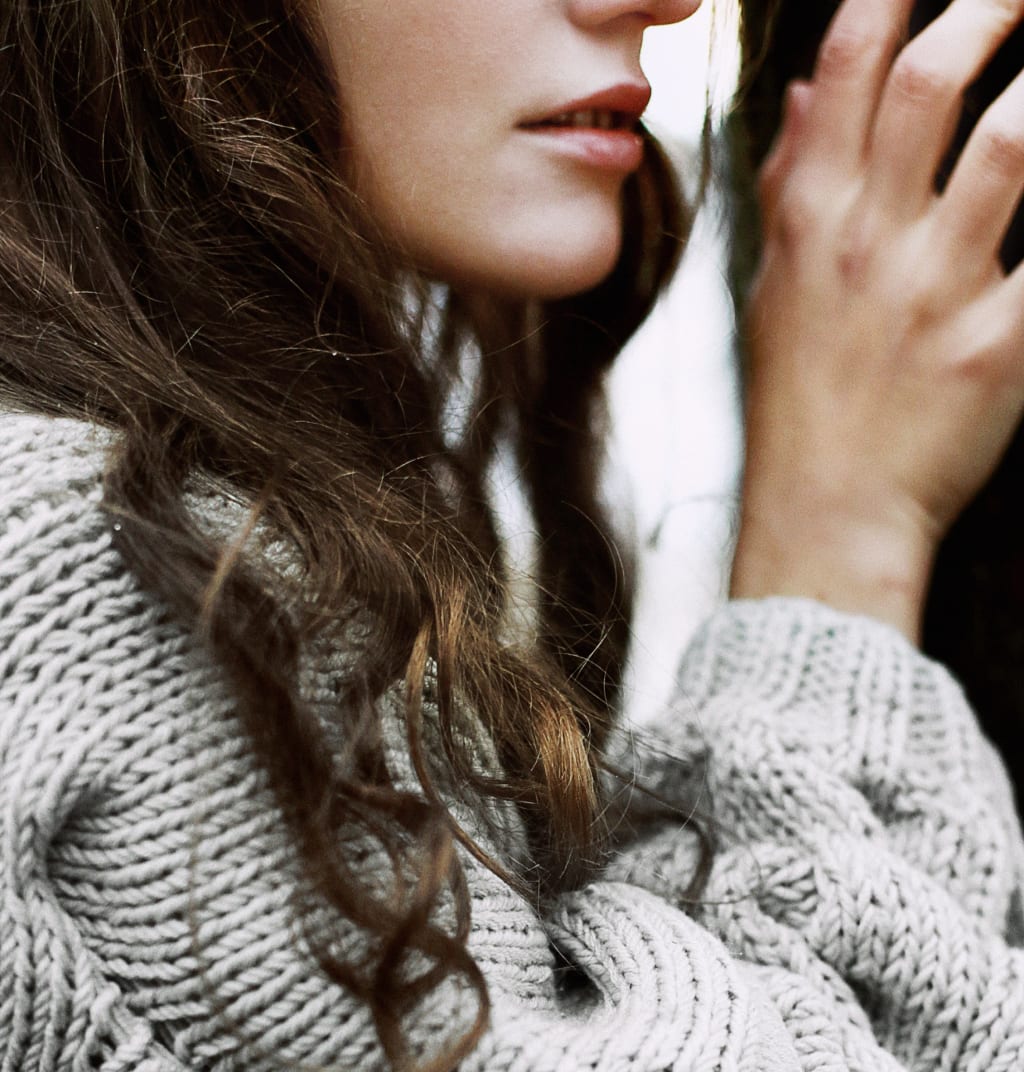 When people think of bondage, in the context of BDSM, images of leather, collars, and chains come to mind. Materials with an intent to restrain, keep a submissive in his/her place. In such a scenario, do you think of fur? Maybe at the tail end of a butt plug or as part of role play? Thinking about sweaters specifically, do you see them as more than a comfortable garment worn every day? Most people don't, but some enjoy the texture of a cable knit or the softness of cashmere is tempting. A quick search online will unveil unlimited images of women, and men, in various forms of sweaters and long furry or knitted coats or capes, fastened with belts, scarves, and many other creative objects.
If you relish the sensation of soft, furriness in a major way, it could manifest into a fetish. Start by gauging your reaction to furry fashions. Visit a store, clothing, fabric, and/or yarn store. Touch the fabrics and note the different textures. Some people favour the rough-yet-soft mix of wool, or mohair, while some prefer ultra soft angora or cashmere. The initial reaction may be one of a satisfying nature. I find touching soft fabrics calming. The arousal piece manifests from how deeply you link the experience with sexuality. For some people, this link does not exist, and the experience is benign in this sense. For fetishists, the experience ranges from sensuality and satisfaction from wearing/using fabrics to using them as props and dress up/role play with a partner for full gratification.
There are many options for playing with and incorporating furry garments into your sex life. Sweaters and furry jackets are a good start. Dressing up this way can spark excitement, and sometimes adding a mohair scarf or cowl to lingerie. As a knitter, I personally enjoy making accessories like leg warmers and fingerless gloves. It's best to start with something small or simple. Visiting a vintage fashion store for mohair sweaters or other soft furry hats, hand or leg warmers is a beginner's way to exploring this fetish. Choose something you would be comfortable wearing in the bedroom with nothing else on, or with other accessories.
A fun way to arouse your partner with furry clothes is to take a dominant approach: slowly peel off their clothes until they are completely nude, and blindfold them with a silk or cashmere scarf. Take a soft fabric and caress their body; first, lightly grazing the skin to softly brushing them. Repeat where you notice signs of arousal, and focus on working your way towards the erogenous zones. Once their excitement grows, alternate touching with kisses, licks, maybe a bite or few. The pace depends on mutual comfort and willingness to explore. If you want to play submissive, switch roles with your partner, or try both.
If bondage is more of a turn on, scarves can easily be used for this purpose. Encasing your lover in oversized furry sweaters and tying the arm sleeves together, pulling the collar over their head, is a more intense way to explore this kink. Sweater bondage and play with fur and soft garments are easy to find online through Google searches. You'll find numerous sites, including adult only videos and galleries full of pictures to enjoy.
With the right partner, setting and enthusiasm, sweater and fur fetishes can be a very fulfilling and arousing way to play. Costume themes are yet another step you can take in this direction if roleplay is already a part of your fun. The cooler months offer more options for sweater play, in terms of fashion, though this fetish can be explored at any time of the year.
fetishes
Vicki C
I began writing erotic fantasy short stories in 2011, which feature BDSM and fetishes. When I'm not writing, I work a regular job, enjoy cycling, travelling, rock concerts and reading.
See all posts by Vicki C →