New Year's Resolution for Kinky Fun
Three new things to try in 2019...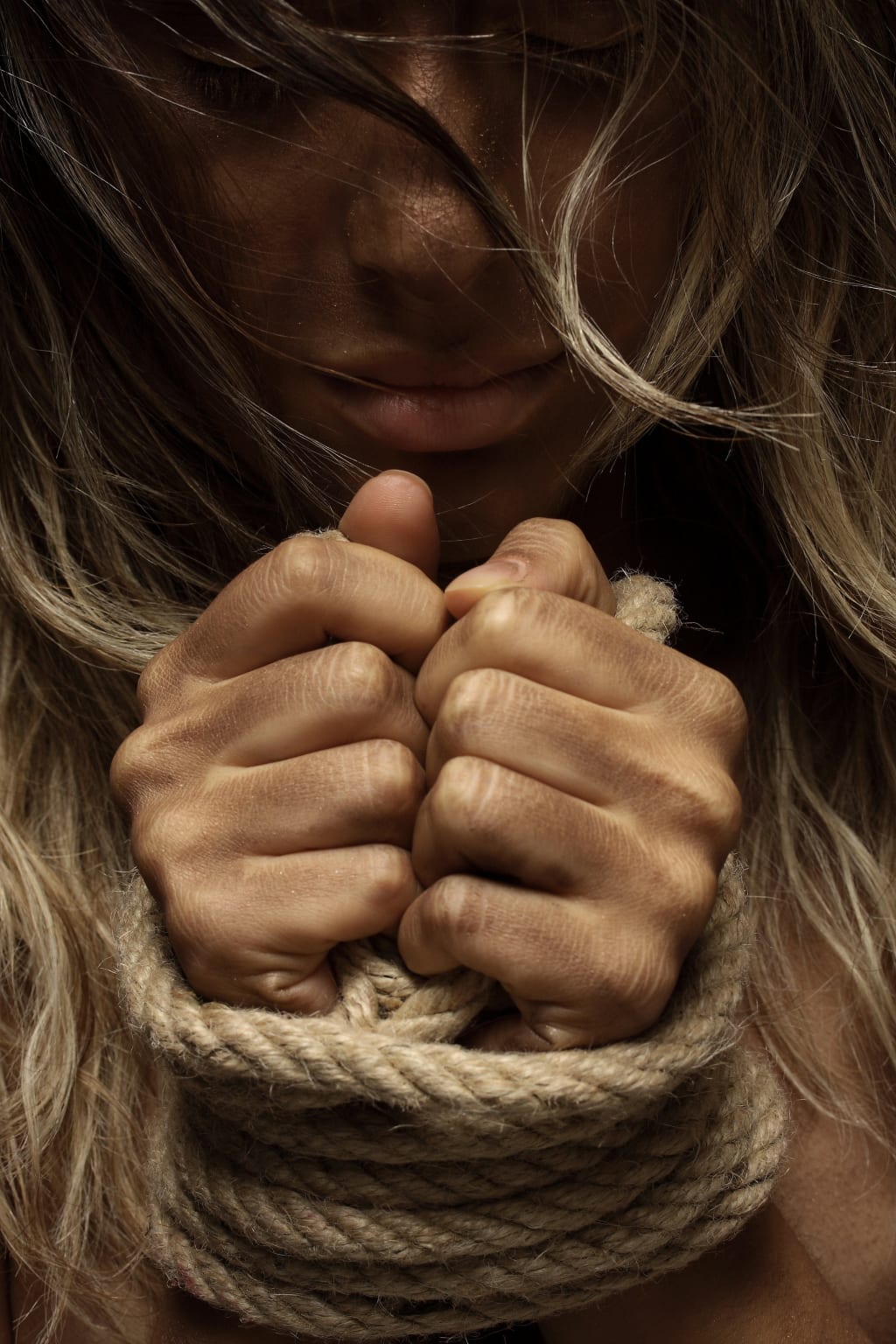 It's a new year and many people are making resolutions, heading back to the gym and changing up their diets. There are a lot of more serious commitments made around this time of year: career goals, improving finances and travel. Sexual adventures can be part of the game too, and setting new goals with your partner/lover is a fun way to ring in the new year. Here are three ideas to consider spicing up things for 2019:
Exhibitionism
When most people think of exhibitionism and voyeurism, sex in public may be the first thing that comes to mind. The risky sex acts in a park, arena or similar space are thought of, but exhibitionism can be subtle and safe too. Touching under the table at a restaurant, seeking into a bush in a more secluded area of a park or forested area in the summer, and slipping away into a private area of a concert venue are possibilities. If you enjoy travel, you may aspire to join the "1,000-mile high club" or enjoy the romance of a cross country train trip. It doesn't have to be extravagant. Kissing and holding hands in public is a good start. Creativity will go a long way too.
Start small at first: find a familiar place where both you and your partner are comfortable getting intimate. It may take more than one time to gain confidence to go further the next time. Calculate your comfort level, and your partner's first. The rest is up to you.
Light Bondage and Spanking
This is an exercise in trust and communication. If you are comfortable and safe with someone, and both of you are looking to take bedroom activities to a new level, this is probably one of the more common activities for those wanting to explore BDSM. For this reason, spanking and light bondage are grouped together.
When it comes to bondage, the idea of restricted movement is experienced as a turn on, and you essentially give all your trust to your partner. Start off with silk scarves or velcro handcuffs first, working your way towards stronger restraints, for more intense pleasure. Blindfolding, experimenting with different positions and sensations will increase the excitement too.
Spanking comes into play depending on the position. A classic way is over the knee, or in various other poses or during sex. It's a perfect way to gauge how much your partner can take (or is willing to take). Use the back of your hand first, then increasing the severity of the strike. If your lover wants more, a paddle or a flogger is an option.
Role-Playing
This is a fun activity for couples or groups of three (or more), if you are polyamorous. It can incorporate exhibitionism, bondage and/or spanking, depending on where you wish to take the adventure. It can involve dressing up as specific characters or as a role you wish to play. Uniforms, fictional character costumes, are examples. Sometimes only a minor change in attire or accessories, if any, is needed because the fun part of role-playing is "acting" the part. Talking dirty, playing naive or something in line with what excites you and your lover(s).
Personally, I have tried variations on all of these, adding more kinks and details for effect over time. The key is to have a good time and enjoy your partner. If something becomes uncomfortable for you or him/her, stop right away and talk about it. Communication and trust are the foundation for making any new experience work. If you and your partner are new to these interests, try finding an event nearby where fetishes and BDSM lifestyle are explored, practiced and encouraged. Always make sure you feel comfortable and feel ready to start. A slow beginning is good for some, whereas diving in is best for others.
Reading and talking openly about what you'd like to try is another way to open your mind to new kinky adventures. On one outing years ago, my lover and I found ourselves strolling through a park in the evening in a small city. There was hardly anyone around, and we spotted an old, historic clock tower that had been removed from an older, demolished building. We found a few grooves in the base and climbed up until we reached a ledge/platform. The spontaneity was exciting, and we got frisky right away, which led to more fun.
It's a new year with many opportunities ahead. Exploring your fantasies can be a part of the plan. Be adventurous, have fun and stay safe!