Echo the Escort: 'Good Bye' (Pt. 9)
The Last Story of the Volume!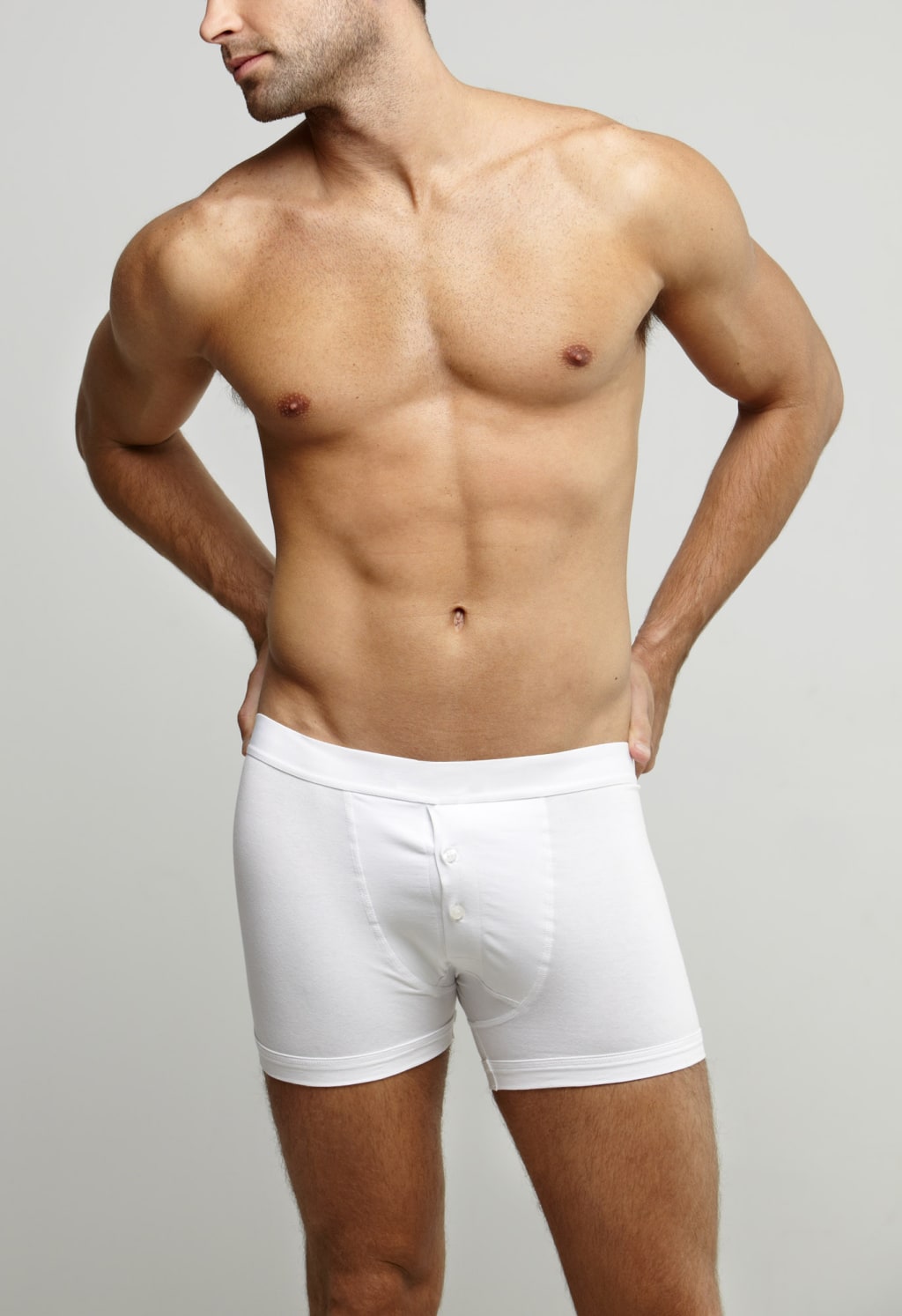 11/1/2018
"Recovering from a gunshot wound wasn't as easy as TV shows and the movies make it seem. It's painful as fuck!
Sure, the doctors prescribed me painkillers, which probably would've helped in my situation, but I never enjoyed taking prescription pills. Mainly because addiction runs through my blood and I didn't want to open a can of worms.
It's been exactly three weeks since I died and yes, I can say that because according to the doctor, I was dead for a full minute!
Apparently, I blacked out due to the concussion I suffered when the back of my head hit the motel floor. And according to the police, I lost consciousness just as an undercover cop who was nearby, shot and killed Noah.
The bullet was lodged deep into my right shoulder and I lost a lot of blood, but here I am three weeks later with my right arm in a sling and the wound slowly healing. I guess you can say I'm a survivor and, thankfully, the same could be said about Cypher.
The police informed me that Cypher was found in one of the motel rooms severely beaten but still alive. He just suffered a few facial fractures that required stitches and days of rest.
Somin Agency dealt with a huge blow in the death of Noah, and the worst part about it was that he never left the agency to anyone in his will—then again, the moron thought he was immortal.
But a miracle took place. Dave visited me in the hospital a few days later, and he told me about a new offer and whether I stood behind it. I gave him the USB, which thankfully the police thought fell out of my messenger bag when I was shot; that USB had the client list for Somin—not just my clients, but the entire client list for the agency.
Dave decided to use that list and hire the escorts who were still employed with Somin to join his new escort agency titled "Silent Echoes." It sounds like an Evanescence song, I know, but it was a conceptual name both he and I fell in love with.
Dave made me the co CEO of Silent Echoes just as long as I continued to be an escort, which wasn't a problem for me.
In my new position, I made sure that every escort received dental and health insurance that covered mental health, as well as drug abuse programs.
Drug testing will be conducted monthly and every six months STD, HIV, and AIDS tests will be conducted for every escort to know their status. In order for clients to be a part of Silent Echoes, they also must undergo mandatory HIV, STD, and AIDS tests to know their status as well.
Next week I will be conducting interviews with candidates who are interested in being escorts; unlike Somin, I want this new agency to be diverse and have a little of what men wanted.
I'm talking about bears, cubs, otters, twinks, men into leather, bisexual, gay, pansexual, and transgender men, as well as asexual men who will offer emotional companionship to those who need it.
I also took a note out of Dave's book and I was able to put a down payment on a beautiful 30-floor apartment complex where the escorts will gladly live. There will be weekly meetings and monthly trips/outings.
Dave already purchased an office building which will serve as the HQ for us, and although I gave these amazing ideas, I had no idea how to function a business like this. Thankfully, Dave isn't as crazy as Noah.
The launch of Silent Echoes will take place on December 1, which gives me time to relax and continue healing.
Although this meant every escort who used to be employed at Somin will be out of work for one month, they all received a final pay of $14,659—thanks to the help of Cypher who was able to hack into the company's financial records and divide $732,950 between the 50 employees evenly.
So far, everything is going amazingly well.
I am hating the fact that the doctors are making me type a daily log just to make sure I'm not battling depression after getting shot.
I would write these logs, but I'm a righty and… well, that was the arm Noah shot.
Anyway, before I log off, I should mention what the status of my love life is and—"
Ding-Dong!
The sound of the doorbell caused me to stop typing, thank God!
I slowly got up from the ground, struggling to maintain my balance and careful not wanting to lean on my right shoulder for support.
Why I chose to type this up while sitting on the ground was beyond me.
I walked over to the door and looked through the peek hole to find Matteo standing in the hallway and holding a bouquet of roses in his hands.
I smiled, unlocked the door, and opened it.
Matteo smiled and kissed my lips softly. "Hey Papi."
Matteo and our relationship has been doing very well. No one besides us knows we're dating. Although his Twitter and Instagram followers suspect he's seeing someone, as he tends to post pictures of our hands interlocking while we're watching TV, but we both agreed to wait until six months before we came out of the "dating closet."
It was a suitable time for us both and the last thing we wanted was people in our business so early on.
"I know I'm a mess. I haven't been outside since the whole thing went down," I said, walking over to the sofa.
He kicked the door closed and placed the bouquet of roses on the coffee table.
"Oh stop it, you look fucking amazing." He licked his lips; I'm sure he caught on that him doing that was my kryptonite. It made me melt like a snowman in the summer heat.
"Have you been bored here?"
"No not at all. T was here earlier, pestering me before he flew off to San Francisco for a four-day vacation he's taking with that naked guy from the elevator," I replied, seconds away from sitting down on the sofa, but realizing once I sat down, I wouldn't be able to get back up for a few minutes. So I decided to just stand.
"I'm sorry, I haven't been here."
I shook my head. "Babe, you were on set in Atlanta. That is a huge fucking deal. That's like Hollywood to porn actors. Don't apologize for working."
He gave me a smirk and approached me slowly, then he carefully wrapped his arms around my waist. "I gotta stop forgetting you're not like the other guys I've been with."
"Yeah you do," I said, smirking. "If you keep confusing me with the other guys I'm gonna forget all about November 30."
"November 30?" he asked, unaware of how special that date was going to be.
"Yeah," I replied, calmly. "By then I should be healed, the sling will be off, and then we can finally have our first night together."
"Mmmm, I love when you schedule things in."
"Well, someone's got to. And besides, based on your schedule you won't be working on the 28 or the first of December so—"
Matteo placed his hands on my face, stared deeply into my eyes, and calmly said, "Shut the fuck up and kiss me."
I smiled and did exactly that.
I kissed his lips closing my eyes and never wanting to let this moment go.
Maybe it was almost me dying that I realized I had to think about my happiness too. I can't let the abuse I suffered from my ex and the low self-esteem I had hinder the relationship I wanted with Matteo. It wouldn't be fair to him. He is a real man that deserves to be treated like one, and I am going to make sure when I get better, I show him just how grateful I am that he's in my life.
Today is November 1, 2018.
I don't know what tomorrow will bring or what the future holds for me now that I'm with Matteo and starting a new escort agency, but one thing is certain. It's going to be one hell of a ride!
So buckle up, buckaroos, because this is just the beginning.
Thank you all for reading and sharing these past eight stories. This was my first Gay Erotica and I wanted it to be special.
I currently have a book of poems coming out for Valentine's Day titled Mad Love, as well as a book about a Gay Ace Male Witch that I am editing as we speak, so Echo's adventures will continue come Fall 2019 for sure.
Thank you all again!
erotic
Edwin is a published Author, Poet and Playwright hailing from the Bronx, NY. When he isn't working on stories, he can be found creating homemade lip balms and customizing dolls.
Receive stories by Edwin Betancourt Jr. in

your feed