Confessions of a Sorority Sugar Baby
The Doctor had plenty of reasons to adore me. I had plenty of reasons to fall in love with him, but one thing is for sure, we'll never forget the summer of '17.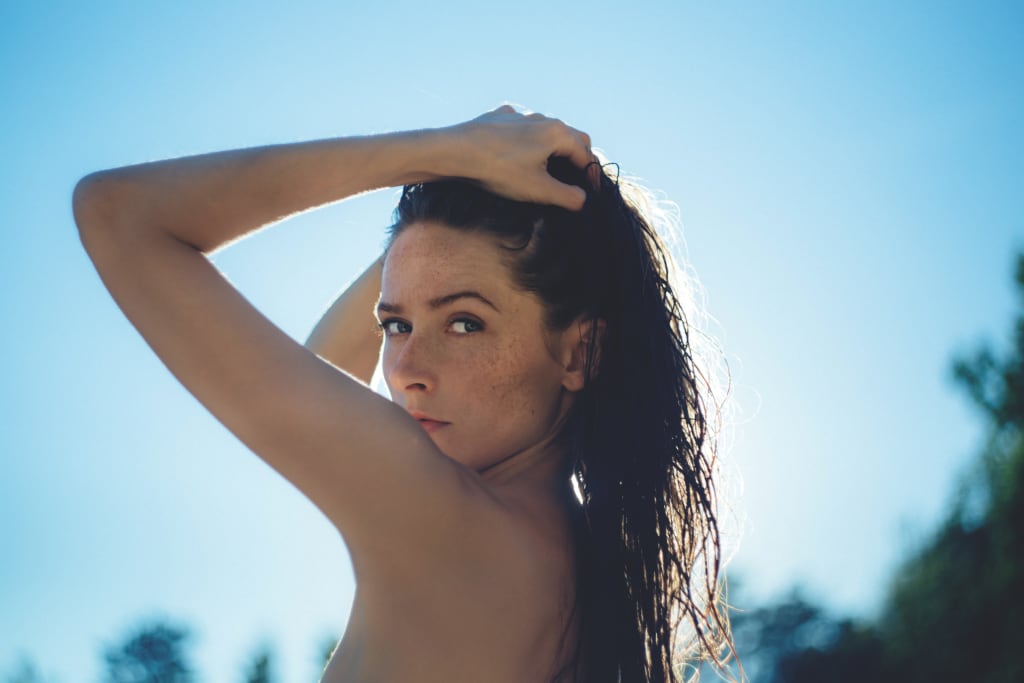 Photo by freestocks.org on Unsplash
It all started during the spring semester. I was a sophomore at Columbia University. He was the professor for my bio-chemistry course. I was just another typical college girl in the sea of pretty little things ogling their hot new professor, but I soon found out that I was on my way to being the teacher's pet.
About a month into class, my sorority sisters and I were talking about boyfriends and our taste in men when I first confessed my thing for silver foxes, and my particular attraction to my professor, Dr. D. Of course, they teased me about having the hots for my teacher, but my closest girlfriend, Abbie, told me if I really had a thing for older men I might as well be a sugar baby and make the most of it.
"A sugar baby? What do you mean?" I asked naively.
"Oh, you know, it's like the American version of a geisha," Abbie replied with a naughty smile. "You basically entertain older affluent guys, you know, sugar daddies, and provide them with good company in exchange for their generosity. It's right up your alley. I mean, you don't have to be intimate or have sex with them, unless you want to."
A week went by, and I couldn't stop thinking about what she said to me that night, so I finally broke down and went online to find out about the world of sugar daddy dating, and what it's like to be a sugar baby. I admit it, the thought of dating a sugar daddy scared me, I mean, I was full of butterflies just thinking about it, which is why I think I wanted to try it out so badly.
I did my research, took notes, and I finally decided to give it a try on a site called SecretBenefits.com since I had read the most positive reviews about the site compared to the other sugar dating sites I found online.
I signed up and within 30 minutes after uploading my profile I started getting messages from guys. I was shocked because I only had a few pics up that didn't reveal my face. Frankly, it was intimidating at first, but I just started playing around with it and struck up some fun conversations with a few guys that seemed nice and easy going.
After getting my feet wet with a couple of dates I started to realize what a waste of time college boys were. The men I met on Secret Benefits were really attentive to me, took me out to places I've never been before, and showered me with gifts and adoration, but none of them prepared me for Ivan.
I had been chatting with him for months, but our schedules never seemed to align for a date until right after I was done with finals. We both found a mutual time and agreed to meet at a nice bistro on the other side of town. I was really nervous as neither of us had actually seen a face pic. All I knew was he was supposed to be wearing a plaid dinner jacket with a green shirt, and when I spotted him at the hostess stand I almost died. Ivan was Dr. D.
He almost turned white. I must have been beet red. Awkward for sure, but after a good laugh we settled into the mood and had a great time. I would say the sparks were actually flying. We both couldn't stop smiling from ear to ear. By the end of the date, he made me promise that if we continued to see each other I couldn't take any more of his classes. I made him promise I would get an A on my final.
We ended up seeing each other all summer. He introduced me to friends, invited me to parties and functions, and always had something fun in mind for us. He was romantic, generous, thoughtful, and the sex was great. He also gave me a new sense of confidence. His energy exuded alpha-male which made me feel safe and taken care of. It really started to look like it was getting serious.
Sadly, some good things come to an end. A few months into our relationship he called me saying he needed to tell me something. I knew it was bad news by the sound of his voice. We met in Central Park where he proceeded to tell me he had an offer to teach in London, and he was going to take it. My heart dropped. I felt devastated, and that's when I knew I had fallen for Dr. D, and now he was leaving me.
He said he was sorry, and that he would keep in touch. He gave me a sweet kiss goodbye and an envelope then walked away, disappearing into the big city.
I admit it, I cried. Looking back I was actually a hot mess for the first week after that. Abbie consoled me a lot, and one night brought a bottle of wine over. A couple of glasses in I finally gathered the courage to open the envelope he had given me. Inside there was a note that said, "I'll never forget you," and a check that covered my next semester of school! My jaw dropped. It was so unexpected and generous. My heart felt broken, but he really made me feel loved.
In case you are wondering, I haven't seen the Doctor again. We've chatted online a few times, and he said he wants to fly me over to London next spring break. My fingers are crossed. I honestly can't wait to see him again.
In the meantime, I'm still on Secret Benefits sugar daddy dating a couple of nice guys from time to time, but nothing serious. Schooling has been my main focus for the past year, and guess what? No school debt! Sugar dating is not for everyone, but I think I could say for Dr. D and me it provided a special opportunity and experience we both will never forget.