Charlee's Diary
The One Where I Met this Guy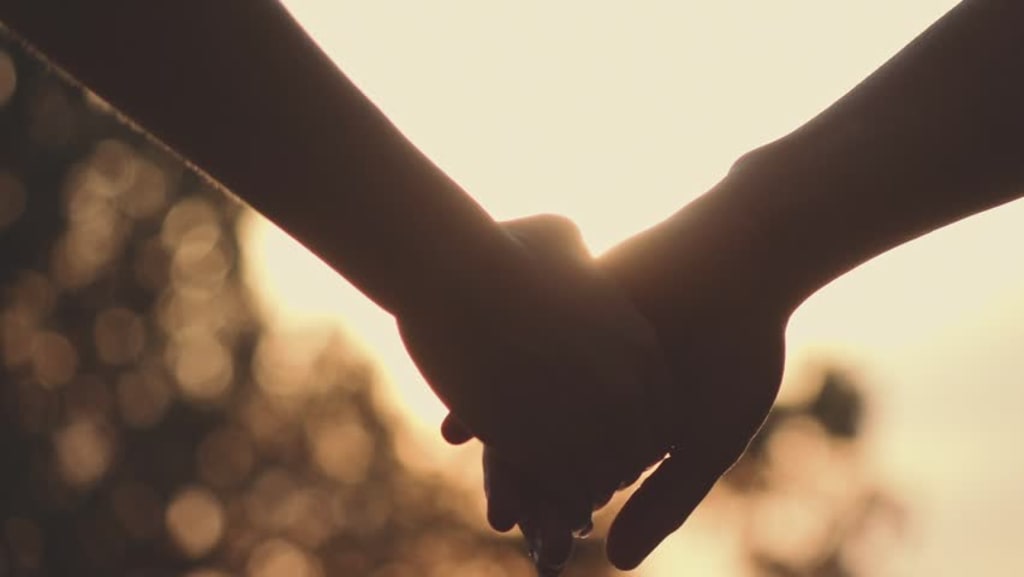 Me, at 21 years old, finding out that my mother was pregnant was quite the shock. I had thought that the next baby in the family would be my own in a few years, not my mother's. Regardless, the news gave me a change of heart, and I moved back home in the summer of 2016. Living at home with my mom and dad was not a tragedy. I was able to save on rent and continue to go to college online while being close to my family. The immediate downfall was that I was leaving my job behind.
I was living home for about a month before I began looking for another job. I had had enough money saved up to get me through until then. I began applying to some random places around our little town. The first place that I had applied to was a pizza parlor right downtown. It was only a ten minute drive from our house. I applied on Sunday, and had gotten a response the following Monday for an interview.
The interview went well and I ended up getting the job. I wasn't all that excited about it, being a pizza parlor in a city that hosted NASCAR races. The day that I went in for an interview, I was wearing white shorts with an elephant tank top. My interview was in July of 2016. My interview was with the store manager, Alex. He was a pretty nice guy, easy to talk to. There were several guys that were working that day, he was one of them. I quickly glanced at the guys behind the counter, barely taking note.
Him, on the other, he took note of me. He tells me that he remembers what I was wearing and how I wore my hair. I got through the interview and was hired on the spot. I started working there the Monday after with him. He was my supervisor on my first shift, and on several shifts thereafter. We immediately hit it off. He was constantly making me laugh, and I was constantly surprising him with my obnoxious attitude and giant ass, so he says.
He was my boss, however, so I kept everything on the professional side for a long time. October rolls around, and I was having issues with my ex that still lived in Lansing. My ex had threatened to throw all of my stuff out that I still had in his apartment in Lansing. I became emotional at my new job in front of my new boss, which made me feel like a real dumbass. He thought otherwise; he saw the pain all over my face and immediately wanted to help. He sent me home early that night and texted me shortly after I got home to ensure that I was okay. That circumstance is what brought us together, and made our professional relationship change dramatically.
We began texting basically every minute of every day that we were not working together. We talked about everything and anything. We really got to know each other and it turned out that we had both just gotten out of bad relationships, and neither one of us was looking for a new relationship.
It was Christmas Eve, and him and I closed the store that night. The store closed early at nine PM, so he sent all of the other employees home early, except me. We had texted before work that day, and he had said he would walk me out to my car and give me a goodnight kiss before leaving. As we were walking out to our cars, my heart pounding, he looked at me with this nervous look.
We both just got into our vehicles and went home for the night. We hesitated texting for the next couple of hours. I was not going to let this potential relationship dwindle because of nerves. I texted him a picture of me bent over my bed in lacy black underwear. His response was, come over.
We met at our work parking lot because his roommate worked with us, and we didn't want to risk him seeing me at the apartment. We sat in that parking lot from 11 PM to one AM, and talked about everything. We talked about our exes, we talked about music, we talked about our families, and anything else we could think of to share with each other. He began clicking this pen that he found in my center console, and moving my seat back and forth. I tried snatching the pen out of his hand when he grabbed my wrist. He looked into my eyes and gave me a very passionate kiss. That was one of the most magical moments between him and I. After he had thought that his roommate was asleep, we ventured back to his apartment.
After getting into his bedroom, the nerves set back in. He jumped into his bed and put Netflix on his Playstation 3. I sat awkwardly on the edge of his bed, and we talked for a moment. He laid back on his bed and asked if I wanted to lay with him. We began kissing again as his hands traveled my body like he had opened a brand new world map that he was dying to discover. He kissed up and down my neck, and kissed down my body to my waistline. He then slowly slipped my black lacy underwear off and slowly climbed on top of me. He slid his boxers off, and entered me.
To be continued....