Books That Will Save Your Sex Life
Want to save your marriage? Check out the books that will save your sex life, according to sexperts.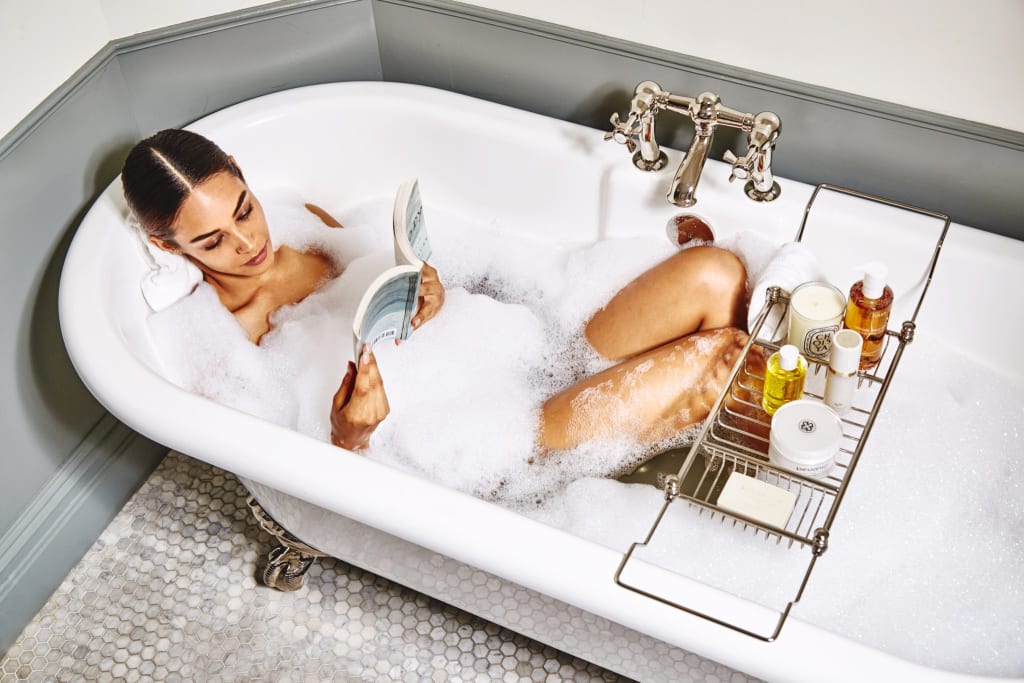 If you have an issue with your sex life, I can assure you that you're not alone. Sex problems come in all different kinds of "flavors," and almost everyone has experienced at least one issue once in their lives.
Sometimes, that flavor comes in the form of a dry spell that just won't go away. Other times, the reason that your sex life is lagging is because you don't know how to talk to your partner about anal sex or other kink you want to explore. Even more times, it's because you can't quite seem to get over issues that you may have without sexuality.
No matter what the issue is, chances are that someone has experienced it before you. At times, that person also tends to be a writer—and wrote a book to help others overcome the bedroom problems that people experience.
Sex advice books are pretty common, but only a handful can pass the sexologist test. If you're not getting what you want out of your sexy time, check out which selections experts call the books that will save your sex life.
Sex Matters remains one of the most spiritual books on sex, and the reason why it's often cited as one of the most unique books that will save your sex life is because it takes a very sacred approach to sex.
In a world which is known for sex-shaming and slut-shaming, the Osho approach to sex is incredibly refreshing. This is a highly recommended for people who have dealt with emotional baggage due to sexual repression—as well as anyone who wants to delve into sacred sex.
Skipped sex ed in school? Just want to know some sexy new ways to add some wild stuff into your life? Then this is one of the smartest books that will save your sex life.
As the name suggests, this heavily-illustrated book is all about the various aspects of sex. It's witty, funny, edgy, and will give you the talk you wish you had when you first started dating. It's the fix sex ed needs, and will teach you the real facts of life.
The Guide to Getting It On is one of the few books to win praise from both Oprah Winfrey and Playboy Magazine. It's fun, factual, and will help you improve your relationship while also improving your sex skills.
Guys, please pay attention. This is one of the books that will save your sex life and also possibly save your reputation with women. She Comes First: The Thinking Man's Guide to Pleasuring a Woman is all about teaching men how to be a better lover.
Too often, relationship advice guides for men tend to offer unhealthy advice that ends up hurting more than helping. This makes the often-intimidating act of sex fun, healthy, and exciting for both of you. She Comes First has sold 125 million copies so far—and that many people can't be wrong.
Though this might be an old book, it's still one that broke ground when it was first introduced into the world. Masters and Johnson were the ones who stopped the rampant belief in Freudian psychology and started looking at sex and relationships in a different, healthier life.
Everything in this book will teach you something new about the mental, physical, or biological side of sex. Needless to say, most experts call this and the other books by this dynamic duo books that will save your sex life for good reason.
Have you been wanting to unleash your own inner 50 Shades of Grey in your life? Then I strongly suggest that you do NOT follow the stuff that goes on in the books. As most sexperts in the BDSM world will tell you, that series isn't a realistic take on BDSM.
Michael Makai is considered to be one of the foremost experts on BDSM in the world—and his book remains one of the most popular guides on how to get into BDSM ever written.
No guide is as complete as Domination & Submission when it comes to all the gritty details of lifestyle BDSM. This book offers the "how-tos" of everything from talking to your partner about BDSM to crazy kinky stuff.
If you're looking to read a book that will open you up to kink, or if you're incredibly bored with your vanilla sex life, this is one of the most suggested books out there.
What if you are suffering from a dead bedroom? Is it a loving but passionless coupling? If you're dealing with a sexless marriage or relationship, then few books that will save your sex life will be more useful than, Come As You Are.
Cited by Reddit's r/deadbedrooms as one of the best books on the subject, Come As You Are is all about learning how to reignite the spark that so many couples lose—and why it gets lost in the first place.
If your sex life has gone off the rails, then one of the few books that can save your sex life and your sanity would be Mating in Captivity. Esther Perel explores the issue that many of us have felt when dealing with a long-term relationship: being with the same person is boring.
A dead bedroom can be an emotionally devastating thing to experience, and truthfully, most cannot be saved. When all else fails and you're having a very hard time keeping your relationship afloat, reading this book is one of the best ways to make things happen—or just figure out if you want to stay.
Of course, you can't really save a sex life if it doesn't exist in the first place. If you're looking for books that will save your sex life or even just make your sex life start to happen, you might want to check out The Art of Seduction by Robert Greene.
This is one of those books that can help you regain a lost spark, improve your relationship, or even seduce that sexy barista you always have tried to chat up in the coffee shop. If it deals with the emotional side of sexuality or building up suspense, The Art of Seduction will have what you need.
The Good Vibrations Guide to Sex has very few rivals in the sex advice book market, and that's primarily what makes it one of the books that will save your sex life regardless of what problems you're currently struggling with.
Whether you're young, old, healthy, sick, straight, or gay, Good Vibrations will offer you valuable advice from everything from consent to actually keeping safe during your fun time. Even if you're just looking for some advice on masturbation, this book will have it for you.
Have you been affected by sexual trauma? In many cases, those who have dealt with sexual abuse or trauma of any sort tend to feel like sex is a no-go, and that can actually destroy relationships pretty badly.
Healing Sex is all about learning how to have sex after a traumatic event—and turning your sex life into something beautiful. If your bedroom has been ailing since trauma, this is one of the gentlest books that will save your sex life.
Nothing is judgy about this book, and everything is written with an honest yet loving approach.
About the Creator
Ossiana Tepfenhart is a writer based out of New Jersey. This is her work account. She loves gifts and tips, so if you like something, tip her!
Reader insights
Be the first to share your insights about this piece.
Add your insights