Best Sex Toys for Couples
Love toying around with your partner during sex? These top-rated sex toys for couples will definitely help spice things up.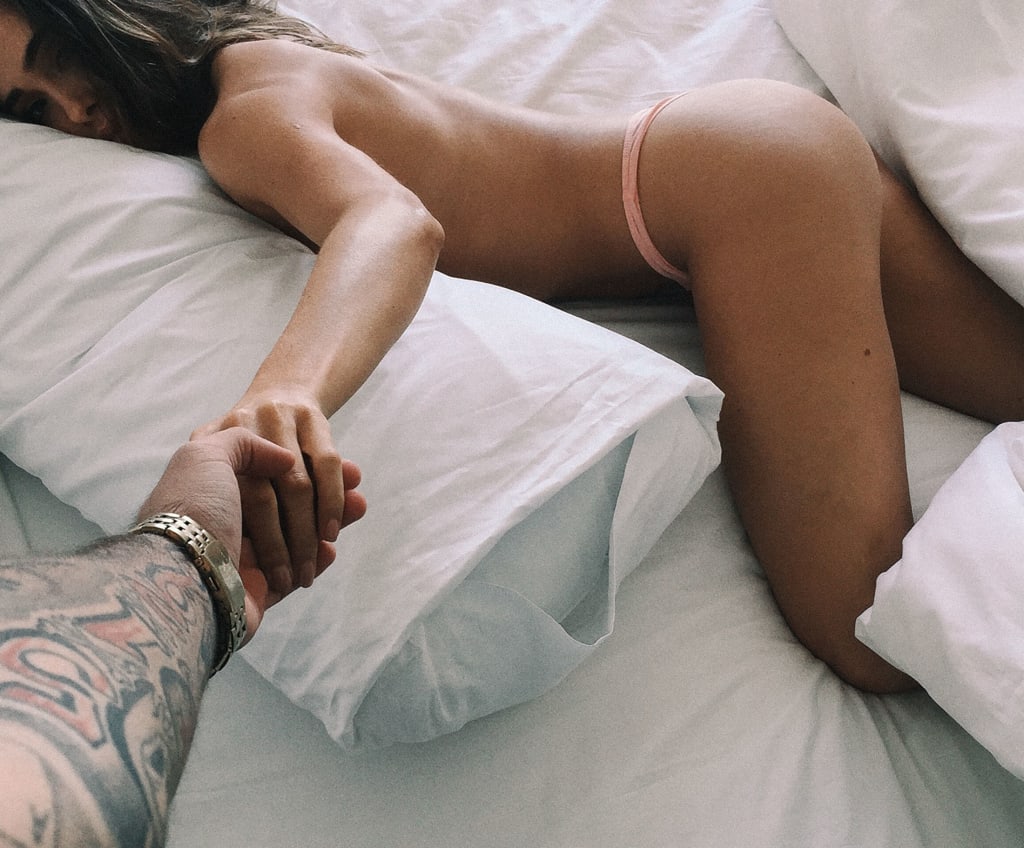 If there's something that we can all agree on, it's that the sex toy industry has been experiencing a huge boom of late. This has led to a huge number of brand new, innovative toys all capable of boosting sexual pleasure in the bedroom.
There have been amazing advances in the making of water-based lubes, brand new vibrators for women, and a ton of new toys for lesbian couples — just to name a few awesome creations making their way on the market right now.
Considering that sex toys now incorporate more than just dildos and blow-up dolls, it's a good idea to actually learn about some of the newer sex toys for couples circulating the net. Here are some that everyone should check out at least once...
One of the coolest sex toys for couples in long distance relationships comes from a company called We-Vibe. The We-Vibe Sync fits comfortably in your vagina and works to offer clitoral and G-spot stimulation — all hands-free.
The Sync allows you to optimize your orgasms during oral sex, can be used with an app for long-distance loving, and also has a cool remote control that lets your partner tease you in some pretty epic BDSM scenes.
Some users have even been able to make this into an anal toy, too. As a result, it's a great toy for all different kinds of couples.
Some of the newer sex toys for couples aren't actually that new, per se. Rather, they're new takes on older concepts — such as this kit offering bed restraints that Babeland came out with.
Bed restraints are excellent for people who want to try some light BDSM, or just get into certain hard-to-keep sex positions. This kit allows easy installation, sturdy locking, and a lot of compatibility with beds of all types. Needless to say, this is a quality choice for anyone who wants to try bondage for the first time.
Looking for something that's extremely versatile but also discreet enough to be overlooked by snoopy people? Well, OhMiBod has a little number called Club Vibe 3.Oh. All you have to do to get started is to slip 3.Oh into your panties and hand the remote control to your partner.
A remote control allows your partner to tease you, turn you on, and or just choose to let it get activated by music. Going out to a night club just got sexier — and that makes this one of the best sex toys for couples who are into exhibitionism.
One of the best sex toys for couples into female-on-female penetration (or pegging) has always been the strap-on dildo. The problem with strap-ons, though, is that they are not always that fun for the wearer. In fact, some are just downright uncomfortable.
Many couples have been put off by the bulkiness of a strap on, and really, who can blame them? Most suck. The solution sex toy makers have come up with? Remove the straps, and double the pleasure with a double-sided dildo that works as a strapless strap-on.
The top pick in the strapless strap-on world currently belongs to Vixen Creations's Nexus, partially thanks to its comfortable design and G-spot ready curvature. Getting the Nexus means you can expect pegging and penetration to get hotter than ever before — and we're all for it!
Sometimes, the best sex toys for couples are sold in kit form. Such is the case with the Blow Job in a Box kit from Babeland. This kit was based on one of the most popular workshops that this legendary sex toy shop holds, and it features a number of the coolest toys, lubes, and tools to help make your BJ game the best it can be.
A cock ring helps bring out more intense orgasms, while extra lube and a finger vibe helps you stimulate more of your partner's body than ever before. If you're looking to improve your oral sex skills, this is one of the best couples' investments you can make.
Most of the sex toys on this list are obviously sex toys, or can be fairly easily identified as toys if you look at them up close. However, the Vesper isn't one of those toys. Rather, it's designed to be as low-key as possible.
This beautiful little necklace is actually a very pretty vibrator capable of delivering powerful clitoral stimulation. If you're looking at sex toys for couples who really want to keep things low key, you can't get better than the Vesper.
This cute little wedge isn't just a pillow; it's one of the most innovative sex toys for couples of all genders. This pillow allows you to access better sex positions, and also get your oral sex on without having to deal with neck cramping.
If you're dealing with mobility issues or just want to get a better range of motion in bed, Liberator's heart wedge is an amazing piece of sex furniture for couples to own.
One of the newer sex toys for couples that has been making waves in the world is the clitoral massager. These sex toys use vibrating twin points on either side of the clitoris to make women get better pleasure than ever before.
Form 2 by Jimmyjane has been getting rave reviews by people who love clit stimulation — as well as couples who love to incorporate it in their bedroom play. A strong motor and a nice handheld form make this one of the more stylish toys on the market totally dedicated to her pleasure.
Reviewers claim that this is one of the best waterproof vibrators in recent years, and we're willing to agree on that.
Admittedly, many of the sex toys for couples currently on the market are downright bizarre in shape. Sometimes, you just want something that's easier to work with, easy to recognize, and just a bit improved over its classic design.
Ooh's Cock Ring Lite is snug around his member, has a great motor, and also is one of the most intuitive sex toys on this list. If you're a fan of good vibrations and sexy times, this will definitely make your new wish list complete.