Becoming Nyteshade
A 48XTC Story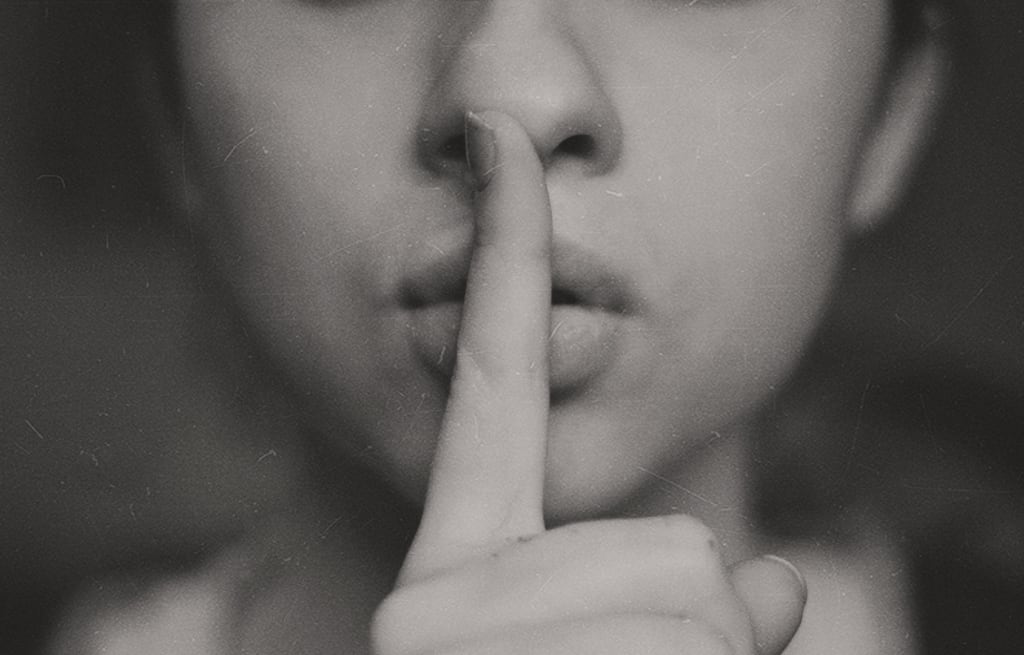 Lana Bingham's life was about to change considerably from being a backroom accountant to the hottest international date around. All it took was a small change in scenery. And a mask.
Itinerary
Lana Bingham was a beautiful girl, but she liked to keep herself under wraps. The guys from her high school days she was a tweener with her looks: attractive and sociable enough to warrant a lot of suitors for her night life, but not one to make a lunch date or dress in anything but a conservative pantsuit. She was petite, barely standing past five feet in heels. She stayed in shape by swimming a couple of days a week.
Online dating was a bust, save for one or two dicks in the next town over. None knew how to seduce. They just went for the pounding, missionary style. If it was a wide cock, she could get a little closer to at least an orgasm before kicking him out. She often wanted to take charge, but just wasn't inspired.
Lana would lay there, waiting for the dick to at least feather her silky wheat-blonde hair while he kissed her, or even caress the nipples on her supple breasts. They were disproportionately large and full for her size, but she would keep them under wraps. Rarely did Lana wear any cleavage-baring tops at her back room accounting job.
Maybe the best sex is behind me, she thought. None of the men in her business connections were to her liking. Most were too studious, too old, or both. Now that she's hit her mid-20s, Lana has become trapped in a sensual world where her libido is high but she's settling for electric dildos. Work. Swim. Eat. Masturbate. Repeat.
And then a lucky break happened when Lana scanned her job hunting applications over her winter holiday. A Toronto-based firm, just 30 minutes from her flat, had an open position for a full-time traveling accountant. The pay was considerably less, but this presented an opportunity to leave her bland and spent city. She would visit start-up companies twice a month to ensure their accounting software and systems worked properly.
Her first stop was San Francisco. It was a city she'd never been to but always wanted to see because of the eclectic culture she'd read about in travel magazines. She wanted to taste the clam chowder at Pier 39, or maybe even walk the Financial District to soak in the old architecture.
Lana had a feeling the city would bring her adventure. Three nights in San Francisco to meet up with 365Now, a tech firm that supported an up and coming anonymous social media app. The marketing specialist already came and went. He warned her about the heavy chill that crept into the city as soon as the sun said goodbye to the Golden Gate Bridge. "Toronto is colder, but this air will surprise you."
The 365Now manager, Bill, was happy to meet Lana. They were a start-up, so they weren't residing in an ever-stretching tower along the skyline. 365 Now was in a sub-basement below a 10 story crumbling brick industrial building just off of a pier. All of the employees greeted her with big smiles and handshakes as she followed him to his almost-private office.
After reviewing the financial structure of the company and signing updated contracts, Bill pointed to a big screen on one wall. "I know you're the numbers gal, but I'd like to show you what it is we're working on."
48XTC is what they called the app and it had been out under beta testing for nearly a year. The point was to gear it towards adults who wanted to mingle more on a daily basis. No silly cartoon stickers, or bad music, or celebrity endorsements. Anything you said or did would disappear in 48 hours.
"It's for the adult market that doesn't feel like snapping or tweeting or booking their lives, but don't want to sign up for a dating site, either," the CFO explained. "I know you're the accounting person but," he paused, searching for the right words. "I notice you don't have a ring on. And you're cute, if I may say."
Lana averted her blue eyes down to the desk. "Don't worry. I'm taken," he continued. "But if you'd...like to explore it, just log in this code." Bill handed her a card. "You'll have it for a year. Once you put the code in, nothing else is attached to the account other than monthly payments. Hell, even that is coded in another department."
Lana took his card. "I'll give it to a girlfriend back at the office," she said. "Thank you for your time."
They put her up smack in the middle of The Financial District. That allowed her to check off a box on her San Francisco wish list. The suite couldn't be more eclectic. It was a spacious room, with a pull-out sofa and mirrors everywhere, but it didn't have much of a view. The beauty of the District is that it is filled with stellar skyscrapers designed by the top architects in the world. The disadvantage is that, unless you are on the top floor, all your views are going to be other skyscrapers. The kitchenette and pull-out sofa were helpful for extended stays and overnight guests. The walls featured Ansel Adams photos. Marble counters dominated the kitchenette and bathroom. A tan-colored carpet adorned with Turkish throw rugs protected the floor. There seemed to be mirrors everywhere. They added extra lighting to make up for the lack of sunlight due to surrounding towers
Lana changed into her black baggy "I'm-not-leaving-the-room" sweats and a fraying T-shirt from last year's company softball match and tried out the app.
48XTC piqued her interest. Lana dug into her clutch purse and found the card Bill gave her. She logged in. The opening screen's introduction plainly stated the app's goal.
48 hours. Give into ecstasy. Love it or leave it forever.
She'd had dating apps before, but the conversation was often minimal before a date was set. 48XTC thrived on constant interaction and conversations you could dispose of if they weren't going well or you wanted to stay anonymous. You could even leave a message on someone's profile or scroll through their pictures and videos from the last day. "Worse than Myspace", she chuckled out loud.
Lana turned off the global location function and searched for people in her hometown's local area to see if they were on. There were a few men, mostly in their early 20s and likely the children of other business associates she knew. They weren't the target market, but somehow latched on. Faces look familiar for sure.
She then stumbled on a surprise profile: her oldest cousin, Mary, was dating dozens of men half her age! Mary was clearly past her 50s and dumpy. Lana barely saw her beyond the occasional family birthday party. But Mary was presenting herself as Miranda, early 40s, and ready for love.
"When the fuck did she start wearing eye shadow and purple hair?" She cackled.
Yet one of "Miranda's" public messages indicated she had men taking her out every weekend. The latest picture showed her sipping a tropical drink with an umbrella and a handsome, older gentlemen. "Hawaii!" it read, with a stopwatch icon next to it that indicated it only had five hours left.. She was quite proud of her cousin.
Well, now, Lana thought. How can I work this for me?
Procurement
The beauty of San Francisco is that the city is free to anyone's desires without judgment. There's a store, or shop, or service for every carnal craving. And with all of the international communities, it is also a cultural buffet to suit anyone's tastes.
Lana wanted to explore the desire to be someone else, much like her cousin. After the second day with 365Now, she made a detour to Dilettantes, a French-themed costume shop about five blocks from the hotel.
After scouring through the endless adult-themed costumes that were nothing but shortened occupational uniforms with the word "sexy" in front - sexy postal worker, sexy nurse-she nearly left in disappointment. But the swinging doors to the back room caught her eye.
"Why not?" she asked herself with a shrug.
The small back room was not as well-lit, but the endless rows of open-packaged dildos in assorted colors brightened the area. There were so many that Lana thought she might have walked into an exotic fruit store.
But something in the clearance section caught her eye. Mardi Gras had ended a week ago, and the clearance bins featured an array of carnival wares. One mask in particular stood out. The slate black, butterfly-shaped face mask, adorned with shimmering silver flakes, called her to pick it up and examine it further. The lacy edges, which represented delicate wings, looked like they would play soft against her cheeks. Silver beads were fixed on the bridge of the nose and just above the eyebrows.
Something about the shape and textures sparked Lana's libido. She shut her eyes and envisioned taming a suitor in her bedroom, his hands tied to a headboard, and riding him furiously and wrenching his cock with her dripping, swollen pussy. She could see all the action from a mirror above the headboard. Lana looked down to see his face contort with each of her pussy's thrusts.
The temporary daydream caught her by surprise.
A store clerk, waiting behind an almost-hidden service counter in the back room, was also caught off-guard. When she snapped out of her fantasy, he was looking away and giggling. Lana had one hand holding the mask. Her other hand's index finger was just below her belt and unbuckling the top button of her jeans.
"Uh, I'll take this." Lana looked down into the glass counter and saw a set of lipstick featuring dark and dramatic shades. "And one box of those." She also saw a box of assorted condoms. "And those."
Ms. Bingham was now ready to try on her new wares.
The Donning
She couldn't get to her hotel room any faster. Her colleague was right about how quickly the air cools in San Francisco after dusk. Although she had bundled well in loose-fitting blue jeans and a thick sweater, it wasn't enough to keep her ankles warm. Lana hated socks; a quirk she now regretted.
Lana had quick piss in the toilet (I wonder if guys like watching that, too?),and then donned on the mask. She shyly gave herself a look in the mirror.
"Holy fuck!" she exclaimed.
Lana wasn't sure who that lady was in the reflection, other than maybe an unborn twin come back to life in a parallel universe. It looked slightly like her- deep-set, almond irises, waxen skin - but someone a little more sinister.
She took the mask off after a deep exhale and stripped off her clothing. Her body still shivered even though she had escaped the crisp city air 10 minutes ago, but it was worth the effort to see how else she'd look.
Now she'd see this mysterious twin with the mask and, coincidentally, matching ebony lace panties and bra.
A little closer, she thought. She turned her body parallel to the mirror while keeping eyes on it. Lana took her fingers and scooped them under her buttocks, giving it a lift. "Hmm," she pondered aloud. More jiggle than I'm used to, but maybe not a bad thing for me?
She took off the mask again, went to the bathroom, and applied the black cherry lipstick she brought for a "just in case I make a date" purposes. Lana put on the hotel's white bathrobe. She donned on the mask but didn't look at herself in the bathroom.
Instead, she paced backwards into the room, stepping carefully towards the full-length mirror on the closet door.
"One, two, three," she counted out loud.
And with a quick spin, she faced herself.
"Yes. YES!" she squealed.
Lana dropped the robe.
Her alter ego was complete. A shapely body adorned with a black lace, glittery, butterfly-shaped mask and black cherry lipstick, ready to take on the night.
"Nyteshade," she said out loud. "That's what I'll call her. Nyteshade."
The First Suitor
Finding beautiful people to date or fuck in San Francisco was not hard. Again, this city is a smorgasbord of every culture imaginable. And there are many apps to choose from when it comes to locating a quick fix. Lana sifted through them all and saw some potential people. She swiped left and right in between the next day's meetings, while munching on her lunchtime salad, and even while inhaling the traditional clam chowder in a sourdough bread bowl every tourist gets while at Pier 39.
By the time she made it back to the hotel room, Lana was overwhelmed. I need someone who will do everything I want and play along, she thought. She wanted to control it from start to finish. There was only one guarantee for that: a gigolo.
Lana found the hotel phone book and scoured through the back pages for anything listed as "male escort". She quickly realized that many of the advertisements were for men seeking men. Of course. Where the hell am I again? she laughed to herself.
One did stand out. It featured dark-skinned men who seemed to cater more towards high-end services for women. They had a phone number, but Lana wasn't ready to call as Nyteshade. She punched the number into her phone search and saw they also had a website where she could browse for the perfect match. "Within hours", the site featured as a selling point.
After a few more profile examinations, she found him. Also mid-20s, swimmer's body, and tanned like he was maybe of Hispanic descent. "Miguel. 6'1". No questions asked. I'll serve you."
Miguel would be great. She could see his copper-shaded arms holding her and making yet another beautiful color contrast on Nyteshade. Just the thought of being swallowed by his body made her bosom flush red for a few seconds.
Lana placed the order for Nyteshade. This better be the best $200 I spend in an hour.
Two hours later, it was evident he followed the instructions well. "Third floor, knock four times on 319. Ask for Nyteshade."
Nyteshade heard the knock as she applied the final touches of her lipstick. She took a deep breath, slipped into the robe, and called out from the bathroom. "It's open!"
She could see him from the bathroom door, but he couldn't see her. He just stood in the door frame and waited. Miguel looked as good as advertised. His voice was gentle, but this was a strapping young man in a tight-fitting sweater and black slacks. She could see his pectoral muscles pushing out a little. Not too bulky, but strong enough to hold me against the wall.
"Hello, ma'am? Nyteshade? Ma'am?"
"Nyteshade, will do, Miguel," she answered in a lower register. Lana almost giggled out loud at the sudden change in her voice. Where the fuck did that come from? she asked herself.
"Go ahead and get undressed to just the underwear, if you're wearing any. Lay on the bed. Just lay there and wait for me. Lay on your back and just look."
"Yes, ma'am." Miguel did as instructed, once again. All he had on now was forest green boxers. His long legs stretched out just past the edge of the queen bed. He placed three condoms on the end table, next to one his client had already placed.
Nyteshade peaked again from the bathroom door, looking at the closet mirror to see what he was doing. Once she saw he was in place, she tried to take a sip of wine without messing up her lipstick. Nyteshade tipped the glass just past her lips but sucked in too much air along with the Merlot. She coughed.
"Are you okay, ma'am?"
"I am. Just give me a second." The little accident, born of nervousness, turned out to be a benefit. She laughed at herself, which made her relax.
Here goes, Miss Bingham! she said in her head.
Nyteshade opened like a monarch emerging from a pristine, crystal cocoon. He did his best to keep his steely look, but his cock twitched underneath his boxers. It felt what he saw: Nyteshade, spreading her arms and shedding the white robe. This was the first time he could see her ample breasts in the light. He admired her rose pink nipples; they seemed to point directly to his pupils.
The wine colored panties were just another gem from her seductive palette. They hugged her shapely legs but couldn't hide the darkened hues up front. She was wet and ready.
But before she could ride her suitor, she needed to ensure he would be completely up for seduction. Nyteshade turned her body from her waist to show off her ass. With a devilish grin from under her mask, she put a knee down at the end of the bed and slinked her way up between his legs, not breaking her eyes from his until her mouth hovered over his dick.
This dick belongs to me, she commanded to herself.
Nyteshade was new at teasing, but she acted like a pro. First, she pursed her lips on his balls, sucking through the cotton of his boxers. She could see his cock throb each time she did it. Nyteshade started to kiss up his throbbing boner, still not letting Miguel pull it out. She drew her fingertips on the outside of his thighs. Miguel tried to put his hands on her head and control her rhythm, but she looked up at him with an icy stare. "No," she mouthed angrily but playfully.
"Yes, ma'am," he responded, and put his hands behind his head.
She continued her tease a few more seconds before finally letting his dick be exposed to the open. Nyteshade pulled his boxers down and watched it pop up like a jack-in-the-box. It was a little longer than some of the guys she's fucked in the past. What made his cock stand out were all the ridges and curves. It looked like a planned design by a master artist. The head and how it curved into the shaft was very pronounced; she envisioned what it would be like to pop it into her pussy.
But it wasn't time yet. For now, Nyteshade wanted to stare at Miguel's face as she took the very tip of her tongue and zig-zagged it from the bottom of his balls to the slit on his head. She did this on all sides, then swirled her tongue in a spiral top to bottom. She kept her hands busy, pushing on top of her pussy with one while holding his cock up with the other. Miguel started to breathe heavier. He couldn't keep his eyelids up.
Nyteshade was ready to ravage him. She wanted him to see what she was about to do. She slapped his cock with three fingers. "Look at me, fucker," she ordered. He obeyed. She grinned, and then spit on his cock before almost deep throating it completely in one swallow.
"Oh, fuck," he gasped.
Nyteshade was only an inch from the base before she clamped her lips hard on Miguel. She relaxed the back of her throat and managed to swallow another half inch before slowly pulling up. How she kept her gaze fixed on him through that butterfly mask, Miguel didn't know. But he was mesmerized. "Mi Dio!" he huffed under his breath. Once she got to the tip of his head, Nyteshade unhinged her lip grip completely and watched his cock twitch again. She grinned. She spit on his cock again and gently sucked, hands-free. She traveled her fingernails along his chiseled chest and down the centerline of his abs, feeling for all six. She alternated licking and sucking, going from halfway down his shaft to just the head, and then engulfing all of it. He didn't know how to respond. There was never a rhythm. It was as if he was being consumed alive with nowhere to go.
After 10 minutes of teasing his cock, it was time to mount her prey.
Nyteshade put the condom on his cock and then straddled Miguel, who wasn't sure whether he could help position her or not since she had taken so much control out of his hands. He awkwardly adjusted his position on the bed to help the tiny devourer sit atop him. She bent over his chest and pressed herself up. She placed his hands on her swollen breasts. "Hold these," she ordered.
Once Nyteshade was upright, she viewed herself in the mirror over the headboard.
Who the fuck is this, again? Nyteshade giggled in delight before pushing Miguel's shapely head into her pussy opening.
"Ohhhhhhhhhhhh damn," she said in that lower register she used before. Miguel also gasped. He was all the way in.
With nails digging into his pecs, she began the undulation, closing her eyes and embracing the sweat that was now dripping between the mask and her cheeks. She'd never been this wet and ready before getting fucked, because she was doing the fucking now. Up to this point, Nyteshade had restrained from letting her pleasure show, but his cock was too much to hold back on. She let Miguel freely massage her breasts as she tilted his cock with her pussy, moving her body like a swimming seahorse. She could control his movement and fit inside her to find that right spot that would initiate the countdown to ecstasy.
Nyteshade began a rhythm and kept shifting her view from the mirror to his face. She felt, at times, she was playing the best adult virtual reality game she'd seen because the avatar knew all her desires and mimicked them on screen. Except this was her fucking fantasy happening in real time.
When it was time to climax, Nyteshade dropped her firm thighs and planted them just atop his hips. She shoved her breasts into his twitching chest and swung down on his cock with one hard thrust, creating a snapping sound like popped bubble wrap. This shocked Miguel, and he lost his breath for a moment. She repeated the crash slowly three times before catching a fervent rhythm. The snap from her drenched thighs meeting his sleek skin increased in volume and now sounded like fireworks blowing up twice a second.
"Ahh! Ahh! Ahh!" she moaned as she came closer and closer to coming. Right at her climax, Nyteshade held her breath and gripped Miguel's shoulders. She bared down hard with her legs and gushed on his cock, quivering like a shaken rattle, letting out a high-pitched squeal. He tried to hold her in place by wrapping his sinewy arms around her back. Nyteshade allowed it as she exhaled over and over in his ear.
When she was done climaxing, Nyteshade sat up on his chest and looked in the mirror again. Her eyes glinted with satisfaction. Miguel wasn't sure what would happen next. He had learned by now not to move unless instructed to do so.
Nyteshade guided her body backwards and looked him over until she reached the footboard. She got on her knees and slipped the condom off of his statuesque dick. She spit on her hand and started to stroke it.
"Look at me." She was still in charge.
"Look at me, and don't stop looking until you cum."
He nodded.
She continued to stroke him slowly, testing his willpower and gaze. The mask, her piercing glare, and those dark cherry lips had him completely hypnotized.
"Are you ready?" she asked him. But it wasn't really a question of permission, because as soon as she asked, she increased her stroking speed.
"Si," he huffed, barely audible.
"What?" she asked in a commanding way, stroking even faster.
"Yes!" he said louder. Now he was panting and gripping the soaked sheets.
It was another ten seconds and then his panting became so rapid she knew he was ready to explode all over the place. But, as with the entire evening has gone, she had to control it.
Nyteshade opened her mouth wide and hovered her lips an inch above his swollen head. Once she was centered, she moved her fingers so fast they were almost a white blur whizzing up and down his dark cock.
"Oh, DIOS!" Miguel shouted as his first rope shot to the back of her throat. She swallowed it rapidly and kept stroking until the rest of his juices came out and up into her mouth. As their speed decreased, she brought her lips closer, not letting a drop hit the sheets or the mask. Nyteshade thought about kissing his head and sucking the very last of him out. Instead, she pinched his remaining cum free onto her finger and licked it.
Documentation
Miguel left with a well-earned tip. There was no kiss goodbye. No more than she'd kiss her plumber for re-piping underneath her sink. He did his job and a little more. She didn't promise a call-back. "I'm not often in the same town." But should she be here and need services again, he'd be the first.
"Gracias," was the final word he said before exiting.
Nyteshade took one last view of her mask and face in the mirror above the headboard. The cherry lipstick was all gone; half of it is likely on Miguel's cock since he didn't shower before exiting. Maybe his next call likes him dirty?
The silver trim and glitter were mostly intact, but some of the lace lining was already frayed.
These things aren't built to withstand this kind of activity. I'll have to buy a few more.
She took it off, and Lana was back.
After a hot shower, Lana put back on the white robe and sat at the edge of the bed. No way could she sleep in it after that blowjob fest.
"Looks like the pull out tonight," she said to herself.
She scrolled through her phone to a notepad app and began jotting down ideas on what to do with Nyteshade. This was not going to be a one-time affair.
Different masks
Lipstick options
Real dates?
Condoms- bulk
Lingerie?
Lana took a break and set up the pull out bed. It squeaked and screeched with every pull and tug. "Thank fucking goodness we didn't use THIS bed," she chortled. It was just as uncomfortable as it sounded.
Lana opened up the 48XTC app and swiped around just to pass the time before she would nod off into Neverland. She turned the "location" finder on to see if anyone was close by. Sure enough, there were more than a few interesting suitors, but some had an "18+only" symbol near their usernames. Lana followed one and scrolled through recent postings. Four pictures down was a small video clip. She clicked it, and was audibly and visibly shocked.
"Is that…? Is he…? Oh, SHIT!" she shouted. It was. The man, a bodybuilder-type, was plowing a ginger-haired woman, doggy style. She was screaming with every thrust. You couldn't see his face, and her breasts were covered with a German flag emoji, but you knew what was happening.
Lana shut off the app immediately, fearing she might be tracked by the company. She tossed her phone to the edge of the pull-out bed. It took a bounce and landed on the carpet.
Maybe I should just sleep it off. Lana tucked herself under the crisp, off-white sheets. She looked up and was practically blinded by the light fixture. She turned her body to the side to avoid it and, for the first time, noticed small shelves on the opposing wall.
Lana chuckled. She tossed aside the sheets, bent over the mattress, and reached for her phone to open up the note taker.
Lana logged back into 48XTC. She went to the bathroom, put the mask back on, and snapped a selfie picture for her profile. It took her a few minutes and several restarts to come up with an alluring caption. "I am Nyteshade. Who is ready to be dominated into dawn?"
*******
Special Thanks to Reddit user u/NaughtyLou94 for inspiration.
this for me?