Hottest Snapchats
Snapchat Private Account Review: Tris
Midwest MILF Snapchat Model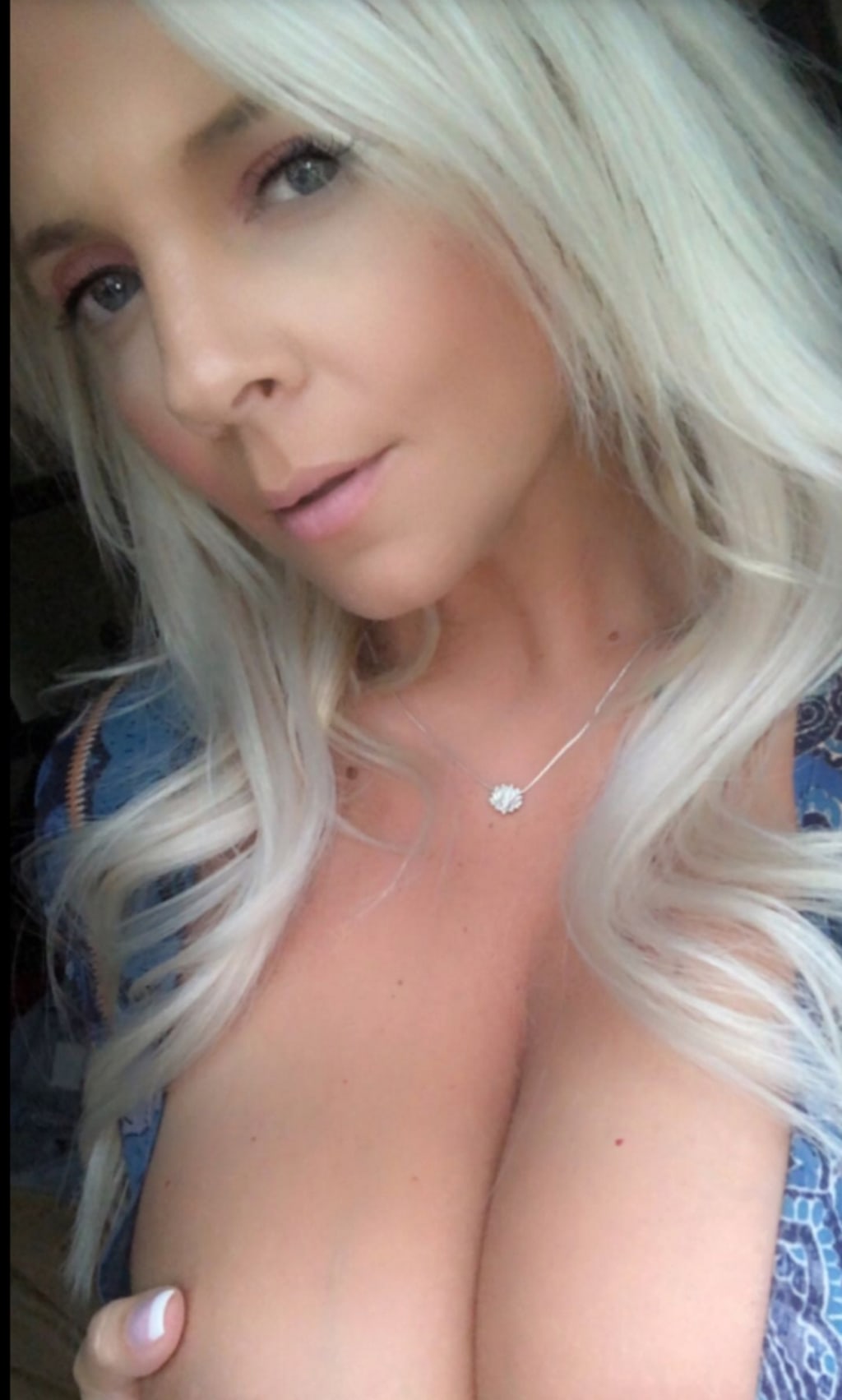 "Good morning, babies."
Tris begins all her sexy amateur Snapchat sessions with a gravelly-voiced welcome. This is what her loyal audience has come to expect, along with a sexy smirk reminiscent of Mariah Carey. Tris tells you what she's got planned for the day and for the week, building up the anticipation every second until she launches into her show.
And by the time it's over, you're spent, trying to recover from her hot shower or dildo blowjob, while Tris is likely making breakfast for her real-life kids before heading off to work.
That's the life of a sexy, snapchatting milf.
That's Tris. And if you're any type of red-blooded male, you'll want to wake up to her every morning.
Tris was someone recommended to me by another fellow on Snapchat. He told me that she was one of the nicest girls he'd come across and that I'd be very pleased not just to watch her but have a good conversation.
He was right. Tris is definitely beautiful. I might be a sucker for young moms, but her tanned body, naturally large boobs (34DD!), and enticing smirk hooked me at first snap. And through her public account, I started noticing that she is a master of capturing different angles that highlight her body's best features and the mood she wants to convey with her cosplay. While there is plenty of solo work in a myriad of costumes, once in a while she'll throw in some old boy/girl sessions that give her account a little extra pop. Regardless of the content, It's more than just boobs-and-pics for her private Snap account. Tris makes an attractive, alluring art out of her photoshoots.
Tris began this journey almost a year ago as of the publishing date. She had a bad breakup and needed a way to relieve some of the stress and sexual tension that was left behind. Normally a shy person in public, Tris decided to play out her "sexual deviant" in front of the phone cameras but staying within the censor guidelines of public Snapchat accounts.
"I always pushed the limits on my personal snap. Posting sexy pics that were almost too much."
A friend talked to her about getting a private account, and that opened the doors to more sexual freedom.
Tris prefers to do lingerie teases because of their effects. "I think there is something extremely arousing and sexy about what's leading up to the act," which often consists of masturbating with toys on her bed or in the shower.
But she doesn't limit her snaps to home. Tris has "been close" to getting caught at work, which is a favorite setting amongst her fans. Some don't even need the pics to get aroused.
"I have been told by many that I have a very seductive and sexy voice." Her upper tier members will request snaps just to hear her say dirty things.
Tris is definitely making her way to the upper echelons of private, sexy Snapchat amateurs. I asked her what helps keep the business going.
"I would say my best piece of advice for girls getting started...is to try and be nice." Tris notes that some guys are rude or will send random pics or even wait out to buy access to a private account, but by being nice it can pay off in the long run as well as being patient.
"Some people want to watch and see what your personality is like," before they buy. "Being a bitch isn't always a turn on."
This refreshing attitude seems to work; according to her, she has close to 1,000 followers and likes to get the comments. It helps for her to pay bills on time and get school supplies for her kids as well as those bills "after the divorce." "I'm getting paid to do stuff I enjoy doing because it helped my confidence."
So if you'd like more information about Tris' public snap, you can check out her Fancentropage or follow me on Snapchat for the latest information.