'Bath Time with Mommy'
Family Hookups Scene Review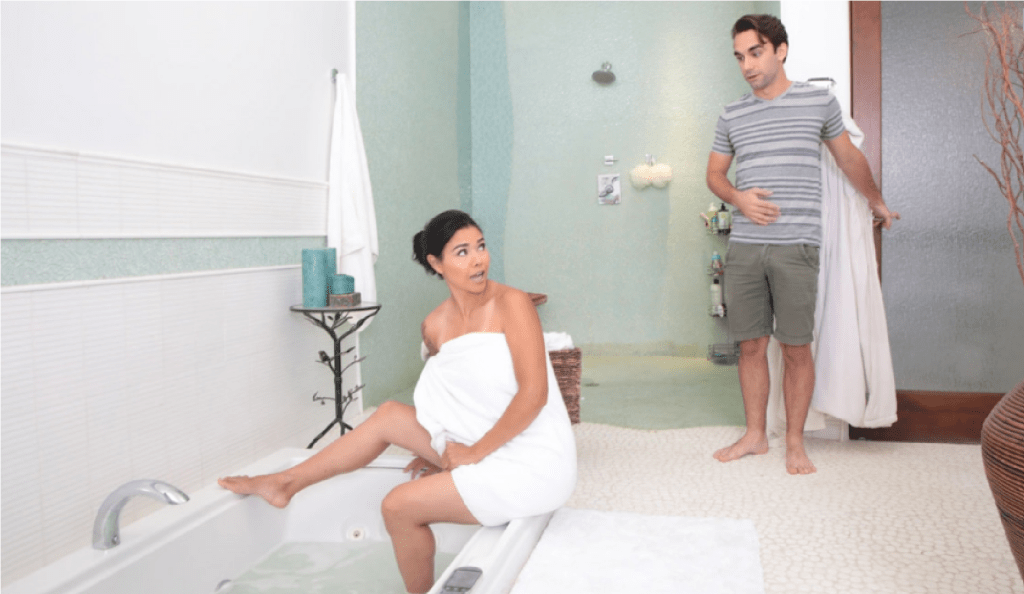 There's some proper kinky stuff out there on the internet in terms of pornography. As we get older, our sexual desires become more twisted to nurture our sense of thrill and excitement. It goes to borderline extreme, which is where we have websites like "Family Hookups" enter our horizon. I'd never heard of it, but decided to dabble in a scene starring the gorgeous Dana Vespoli, a delicious Asian honey with statistics of 34C-24-36 and a sophisticated maturity which makes more attractive when she talks.
Dana did not enter the business until she was 31 years old and had a high profile relationship with Manuel Ferrera, which was covered on ABC. The two are now separated, but she still lives next door to him and his pornstar fiancée Kayden Kross as they had children together. I'm not sure I could handle a living arrangement like that, but it's obvious why Manuel fell in love with the half Thai, half Irish honey in the first place, as she seduces with her feminine manner.
In this scene for Family Hookups, she plays the stepmother lounging in the bath after a hard day. She's suddenly interrupted by her stepson who makes sure she is "decent" before entering the bathroom. Dana lies and states she is, only to startle her stepson with her rump, giving him a full moon and good look at all her curves. Dana Vespoli has a confidence on film as a mature seductress which seems well practiced and is a joy to watch. Even her voice purrs with a smooth tone as she seduces her co-star, and in essence the male viewers watching the scene. Dana then goes on to ask her stepson the opinion he has of her backside, stating his father doesn't really notice the work she has done on it. The conversation is really natural and seems to flow; it's excellent improvisation work by Dana and her co-star Logan Pierce, who delivers an excellent innocent performance as the stepson. His lack of assertiveness is as believable as Dana's confidence and this comes across well as Dana enquires whether he has finished his homework or not.
Be safe with the car!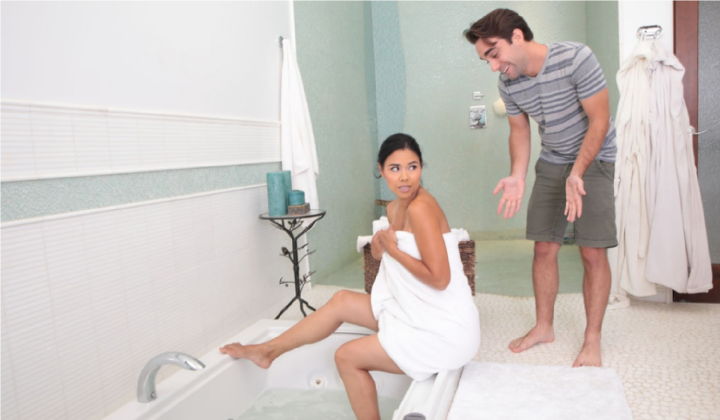 Dana is frisky keen to get a hold of Logan and beckons him in closer so she can feel his stubble before rubbing her feet against his thigh. Logan tries to resist, but Dana's angle is so maternally structured, he has a hard time getting around her desires.
Dana uses examples of negotiating related to Logan's history class, and it's not long before his bulge has pitched a tent in his shorts. Dana takes the initiative and decides they both agree on what she has proposed stating; her needs are not being met by Logan's father. She gets a hold of Logan's shaft and compares it to his father's in a really erotic moment. There's some well-shot sex here: Dana gives an excellent blowjob, visually getting nice and sloppy for the camera. There seems to be a distinct age difference between the two, which is both appropriate and very sexy as the mature cow takes charge of the young calf. There's some excellent "doggy position" sex which is visually pleasing due to Dana's unshaven vagina. Dana's enhanced assets move well on film as well; they are just the right size and compliment her petite frame.
Tough Negotiator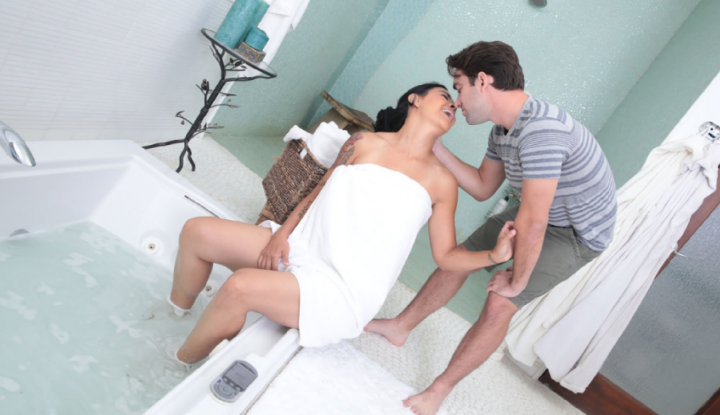 The action goes to the floor and you can see the pair's genitals just oozing with juices; there's definitely a chemistry between them. Dana Vespoli must be into some extreme sex, as she starts to finger her arsehole. Not something I'm a fan of, as it does look a bit gross, better the male actor stimulate it for the actress in my opinion. Dana's own desires seem to spill out in the scene as she asks Logan to bring some friends over to "double penetrate" her. Earlier in the scene, she also asks Logan to call her "Mommy."
It's all pretty kinky and a great scene as a result of that. It's the type of erotica you may watch with a partner at home if they are that way inclined. The scene can be found at familyhookups.com and whorestepmom.com, but there are loads of Dana Vespoli scenes all over the internet. Best you watch this one, though, as it's probably her best and filthiest action on film.
I give this Family Hookups scene 4 out —good scene with one sexy Asian honey.
4/5