'Bang My Stepmom' Review
Taboo Scene Starring 'Jewel Jade'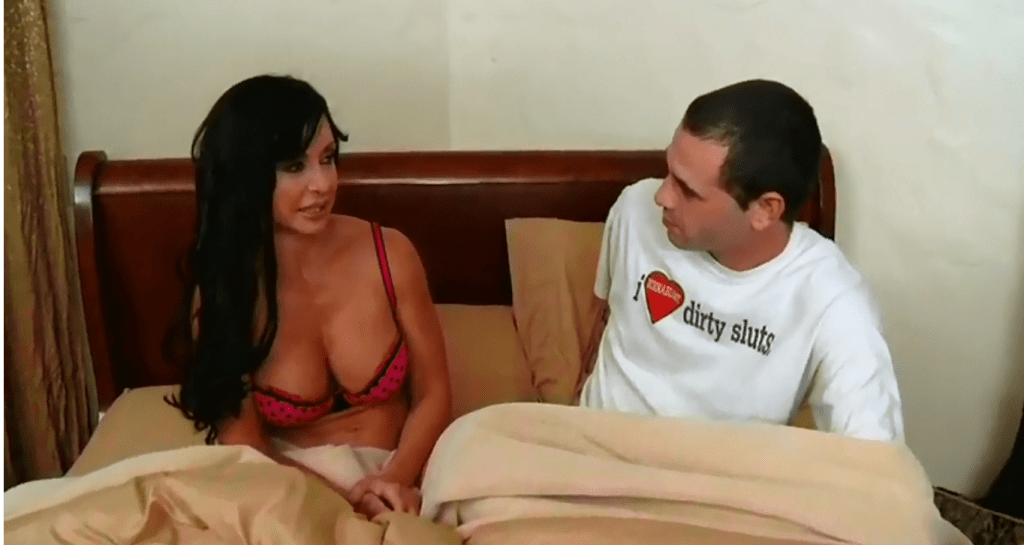 Not sure how many of you watch Jewels Jade from a Pornography stand point but she's been in some pretty hardcore scenes. The tough talking Italian-American is pretty damn hot and will surprise you when she gets down to having sex on film. I watched an interview of hers on Youtube where the director talks about the scene she just shot which was of the stepson/stepmom variety.
Jewels states she doesn't particularly like that sort of scene as she feels 'it's a bit too close to home for her.'
Trailer Trash?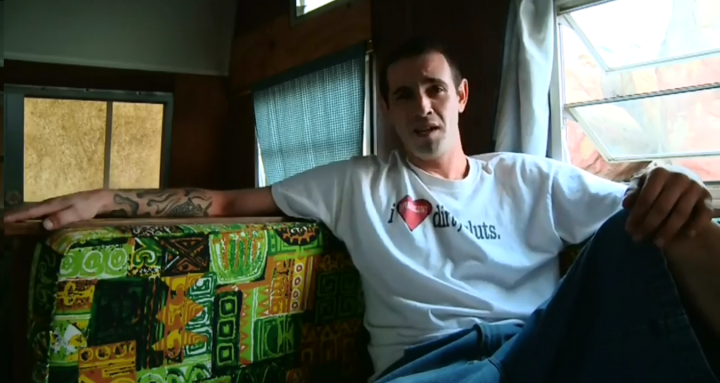 It was surprising then to see her shoot for the website 'Bang My Stepmom' as thats what all their scenes are about. I suppose if you have done it once then you're willing to do it again though and Jewels gives a great performance here. The scenes on Bang My Stepmom have a unique narrative in that they are shot in a reality TV like format. Someone seems to be interviewing the stepson about his new stepmom and vice versa. Jewels as the stepmom reveals she's been married multiple times and she hopes this one works out for her. The new husband likes to have lots of sex with her and the only apparent problem is the new stepson where there seems to be some sexual tension. Being the great parents they are, the stepson has had to move into a derelict trailer down at the bottom of the property. It's revealed that this is because of the wild sex Jewels and her new husband has and it just feels awkward the 22-year-old stepson having to listen to it. Jewels makes a few errors here acting, she states she needs it four times a day which turns into four times a week later in the scene.
Til death do us part?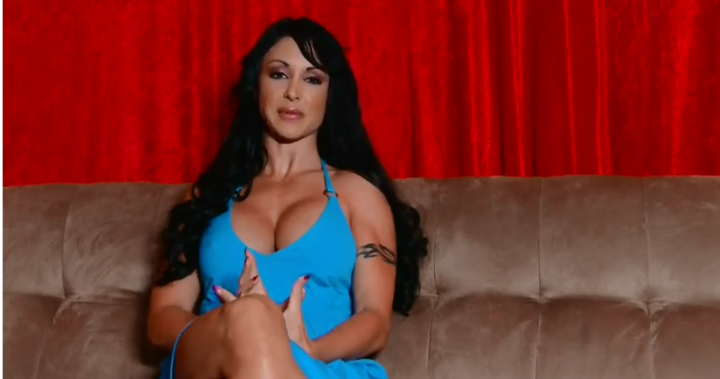 While she's being interviewed she has this glamorous low-cut blue dress on which makes her look great. Jewels then goes on to explain that with her husband working away a lot and that she's considering calling in her stepson to 'do the job' while her husband is away. The stepson (who is uncredited) is a bit more annoyed and aggressive in his approach to the whole situation. He's annoyed at the fact that he's been dumped in a derelict trailer in the middle of February while it's cold. He's clearly annoyed at his father and jealous of his gorgeous brunette wife now living in the family home. He makes his intentions clear to the interviewer that he's going to try and 'bang his stepmom.'
The guys a decent actor and he sounds sleazy enough to try it on with his own stepmom (which works well in this case as he is a good actor).
The scene commences and we start with a shot of Jewels Jade in pink lingerie trying to keep warm in bed. She's alerted to a sound in the house and gets up to see who has entered the property. She looks fantastic, Jewels has a muscular thin build with tattoos on her rear, fans will surely want to see more of her. It's her stepson clearly angry at how cold it is and how he is made to stay in the trailer. Jewels is feels embarrassed and tries to cover up as she only has her smalls on and is leaving nothing to the imagination. The acting is decent here and the situation the two find themselves in adds a degree of believability to it all. Jewels invites him into her bed to 'keep warm' and while she shares her body heat, the stepson starts kissing her chest. She retracts only briefly as she explains her four times a week of sex have dwindled to practically zero. The sex commences after she makes her stepson promise not to tell his father, they start kissing and the stepson then pleasures Jewels orally. Jewels Jade body is that cut and lean am sure most men wouldn't mind going down on her, she looks gorgeous in this scene. The dirty talk throughout the sex is good too, both stay in character and really get filthy with each other. When Jewels takes control during the blowjob she pushes her stepson's legs open in a show of dominance.
When you just can't say no....
You see the fine art work on her backside in the doggy and cowgirl position complete with muscular backside and large enhanced breasts. You can grab the scene from the official site BangMyStepmom, but am sure many of the other websites may have it now; I managed to find it on Whorestepmom.
This is a great scene but it is let down by some silly acting errors, I give it 3-out-of-5. You'll still enjoy it but you might see through the illusion.
3/5