A Seductive Kiss from a Red Cherry Lipstick Woman!!
A Kiss to remember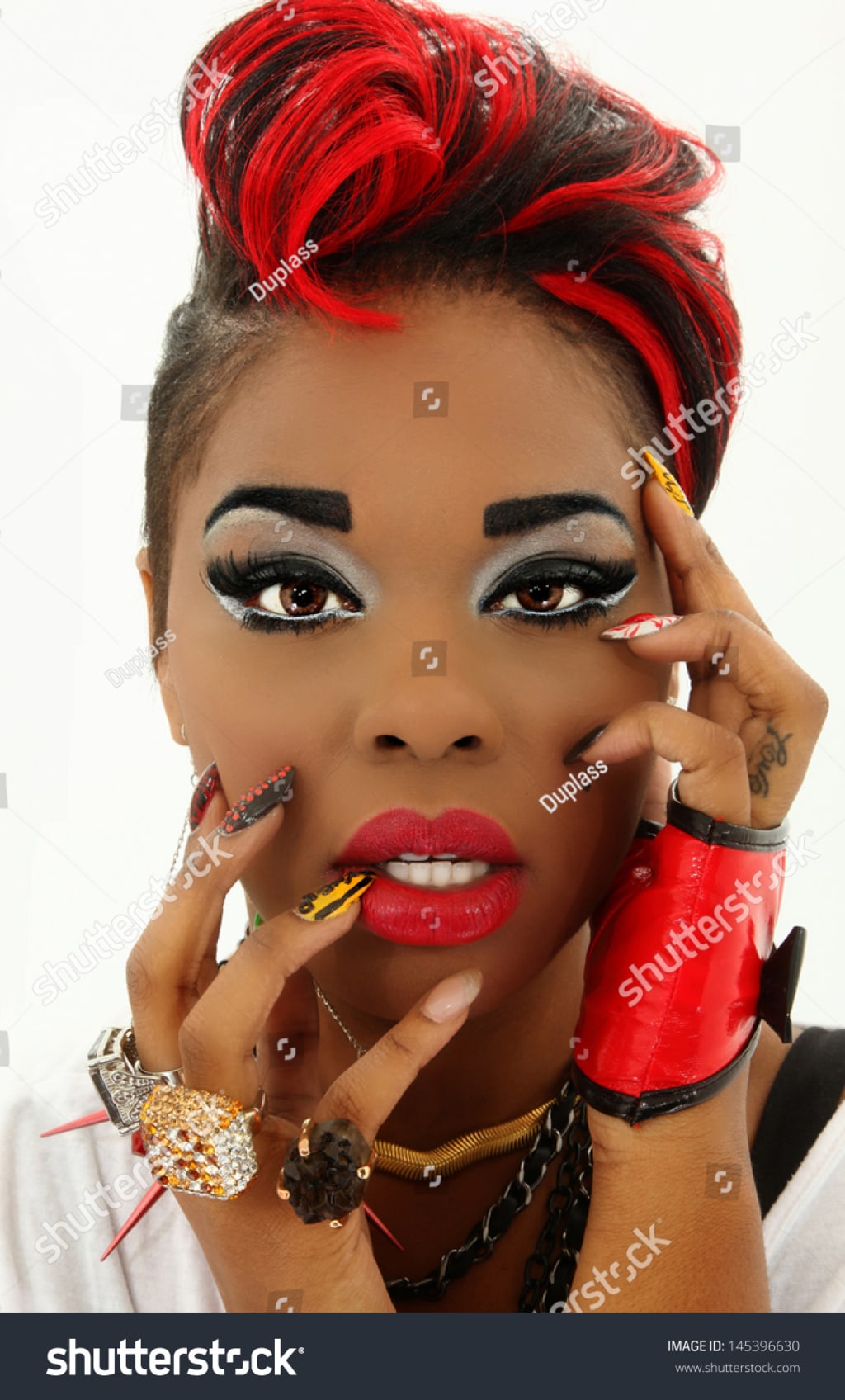 She was staring at me while I was drinking some Jack and coke looking like the most gorgeous creature that walked on this earth.
She got tired of just looking at me and made her way towards where I was sitting and I was thinking to myself, "Wow! Here she comes, what in the hell do I say to her."
She came over and stood there and asked me, "if I was saving this seat for anyone and I said, "No! And I was saving it for a beautiful woman that looked just like you."
As she sat down I looked her up and down, I instantly became mesmerized by her sexy hazel pretty brown eyes and thighs.
Then I was observing how amazing her black curly hair looked and I absolutely loved how her curves complimented her voluptuous lips.
As I looked at her lips a little bit more I noticed how the lipstick was perfectly on those juicy lips of hers and I wondered if I could just get one kiss.
As we were talking I could tell that she was an intellectual like me from the great conversation that we were having.
We talked almost all night until the bar was about to close and she looked at me with that look and then asked me, I just wanted to know if you would like to come back to my place.
I thought long and hard about it and took into consideration that I am a Christian and I need to just go home.
But then I thought about what if I miss out on kissing those tasty voluptuous lips of hers.
And I wondered if they tasted like cherries or strawberries.
I also wanted to kiss her buttery soft suckle skin and ride on every one of her curves.
So I took her up on her offer and walked her back to the apartment where she stayed, and when I walked into the room she went to the bathroom to make herself more comfortable and told me to just wait.
So when she came back out I was so amazed at how hot she looked.
She looked like a playboy bunny or straight out of Victoria's secret catalog.
And she came over to ask me, "if this is turning you on? And I said, Yes!!! '' I can't wait until you take it all off."
So she took her bra off first and started kissing me with the same lipstick she had on at the bar.
And I was so much in awe, because her lips taste like candy and sweet bubble gum and I could and felt like I was kissing a superstar.
After I took off her red panties and kissed her lips some more, she asked me a question that I was happy to answer.
She said, "David I have been wearing this lipstick for a while now and the men I have been with love me and are even more infatuated with my lipstick. So why do men love kissing my lips so much?
I said, "Well to be honest I like kissing them because they taste like red cherry lipstick."
I also said, "I love the way you look in that red dress too and your body drives me and other men crazy."
She smiled and said, "Oh okay, as long as you like it I am fine with it."
After that we went back to kissing on each other and fucking and then we fell asleep. And the next morning I woke up to find her gone, and I thought to myself, "I was just about to fix her some breakfast."
About the Creator
I am a 34 year old author/spoken word artist who has written 2 poetry books and an autobiography. I love to write poems that are well versed and talk about everything that is going in society. I will putting some poetry on here.
Reader insights
Be the first to share your insights about this piece.
Add your insights