Sex Ed
8 Places to Have Sex Outside the Bedroom
The lowdown on getting down anywhere that isn't your bed.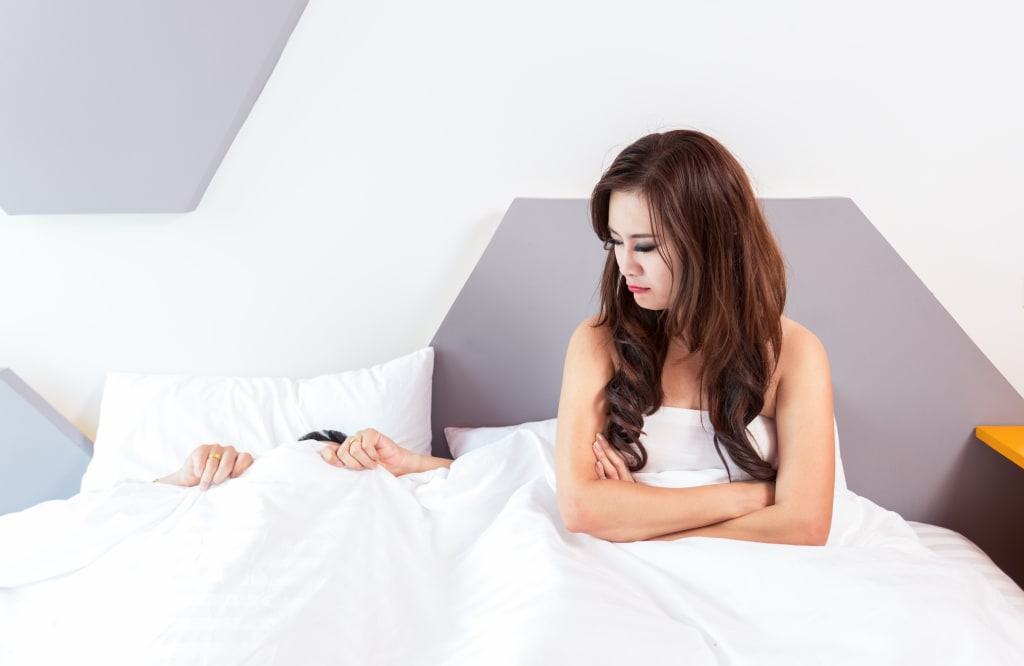 There are times when conventional run of the mill bedroom sex doesn't quite put the fizz in your soda, just like the British couple who went viral this week, after CCTV footage showed the randy pair getting hot and heavy at the counter in their local Dominos. Turns out they were hungry for more than just their 12 inch Pepperoni Passion pizza. Sometimes the jokes just write themselves. If you're feeling adventurous, but maybe want to make sure that you don't get arrested, here is a little help, with the pros and cons of having sex outside the bedroom.
Couch Canoodling
"The couch!? That isn't sexy" we hear you say, but au contraire, the couch is extremely fun for getting down, and going down for that matter. Couches are perfect for any activity that involves a seated position. Just think of how easy it is to slide back, one of you sits, the other on their knees, licking their lips.
It's also perfect for straddling and unlike a bouncy mattress, the firmness of the cushions makes grinding on top that much easier. An added bonus is that you can grip onto the back of the couch for support, which provides some much needed stamina.
Sure you can lie down on the couch. But where's the fun in that? It is so much hotter to pop on some porn, bend over the arm of the chair and screw while you watch other people screw.
Of course, this only works if you have an empty house. It's relatively frowned upon to stick your hand in someone's pants in front of your full family who are sitting down with their popcorn, all ready to watch Dancing With The Stars.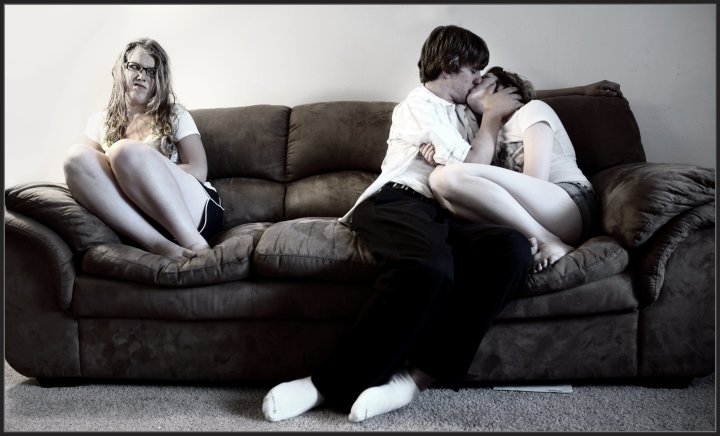 Kitchen Kinks
Another fun place to have sex is the kitchen, a word of warning though, if you have a tiled floor, just avoid doing anything on that, it really isn't worth the risk. If you're lucky, your table or counters will be just the right height to get hot and heavy on. We wouldn't recommend dining chairs, unless they're cushioned, otherwise someone is going to end up with a numb butt.
If you've seen 9 ½ Weeks then you know exactly how much fun you can have. The best part of getting kinky in the kitchen is that is where the food is. You can feed each other, tease each other, roll around in it (as long as you don't mind cleaning up the mess.) There is something inherently primal, and damn sexy about smothering your lover's body in food and nibbling, licking and devouring it in wild abandon.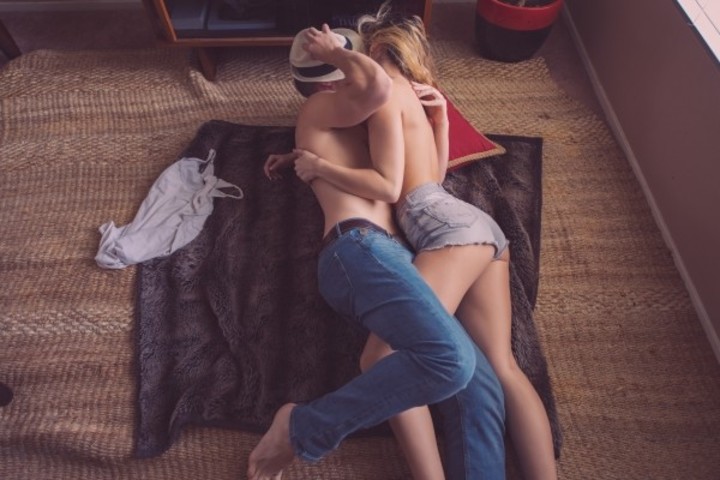 Boudoir to Bathroom
The warning still stands about the tiles, also the thing to remember about bathrooms is that wall tiles are cold. Like really cold and as it turns out, screaming "DEAR GOD NO! IT'S FREEZING!" Is kind of a mood killer.
Unless you have a giant bath, do not bother with it. It might seem all romantic to share a bubble bath, but unless both of you are under 5 feet and are exceptionally skinny, then it's going to get uncomfortable.
The shower is a different story altogether. Showers are just the thing for a steamy sex session, as long as you don't slip. Lots of foamy soap to rub all over each other, the water cascading down your naked bodies, it really is the cleanest way to be dirty.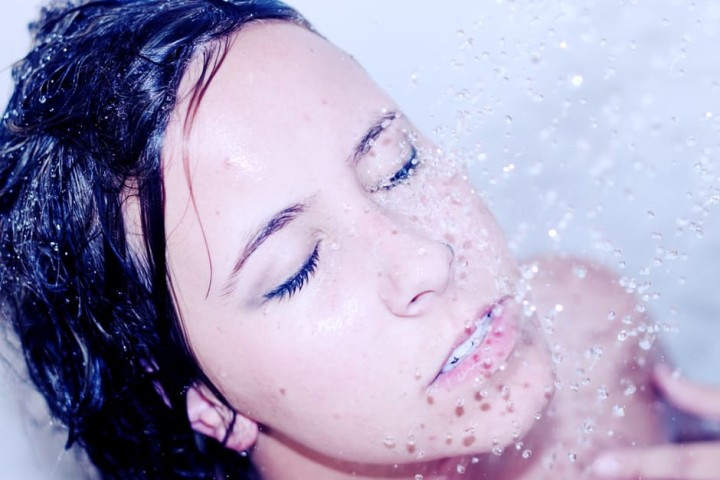 Wet and Wild
We did say that bath-time romps are pointless, however a jacuzzi is much more fun, and appropriate. The straddling that we mentioned before, well that comes in handy here too, plus the bubbles give it an added oomph.
If you live by the coast, or are on holiday, skinny dipping is just the ticket. The salt water gives a bit of buoyancy to the act and then there's the thrill of possibly getting caught by tourists. This only works if you're not dealing with the Atlantic Ocean, because that is somewhere you do not want to be remotely nude.
Top tip: Anytime you want to have some fun in the water, make sure to have some quality lubricant, because surprisingly water doesn't help and causes more friction than you'd like.
Sex on the Beach
Yes you may have sang along to the song, or sipped the cocktail while blushing, but in all seriousness, do not have sex on the beach. It is not pleasant. Rolling around in the sand is not sexy, it's sore. Sop instead of sexy fun times, all you have is sand in your crack and an angry vagina.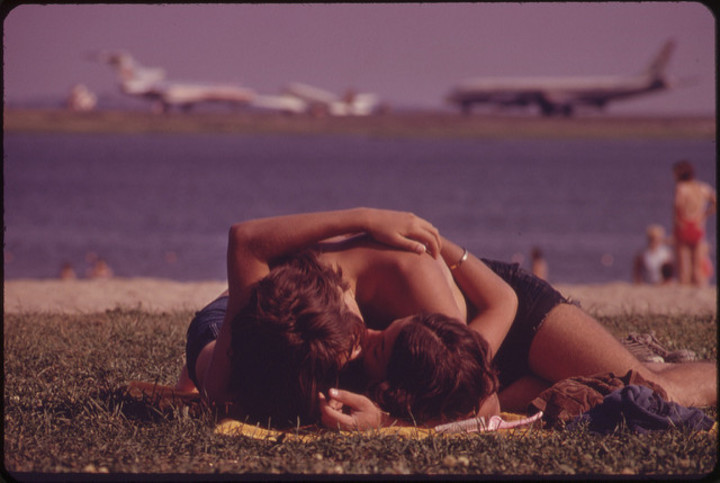 In the Car
That isn't moving. Preferably your car, don't steal one or borrow it from your Grandma, that's just wrong. Depending on the make and model of your vehicle, you may not have a lot of room. The best bet is to roll back the passenger seat and get going there. The driver's seat is the worst, the pedals are bad enough but one wrong move and you're sounding the horn with your ass.
If you're feeling a little bit more adventurous, and you're somewhere secluded, there are many fun positions that you can do on the hood that will get your engine going…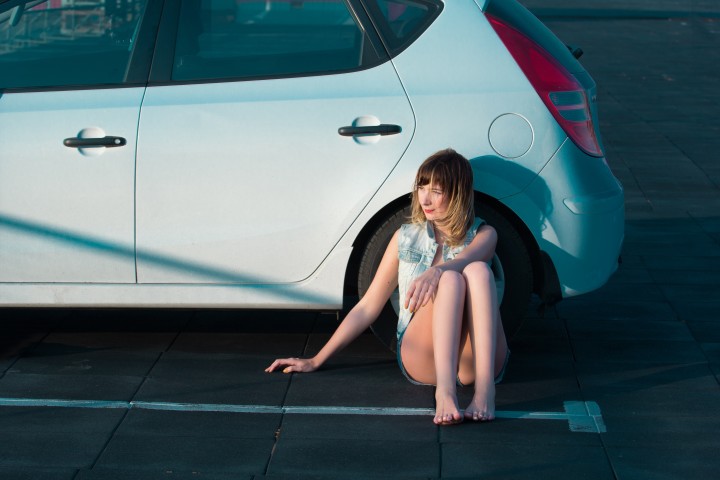 Overnight at the Office
There's something naughty about out of bounds nookie. Before you do anything, make sure firstly that everyone else has gone home and secondly, that there are no cameras. You do not want to get caught having sex at work because you will get a call from HR and you will get fired.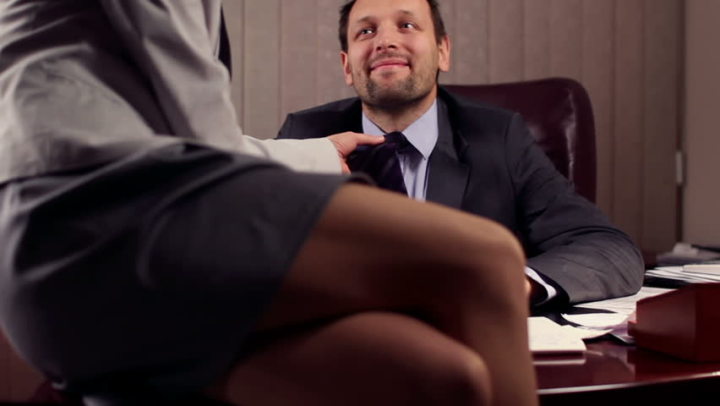 Wanton in the Woods
Depending on how much you like camping (actual camping, not a marathon of Bear Gryllis shows) being thrown against a tree might be right up your alley. Warning: tree bark is rough, so be prepared for some scratches, also try to avoid pine trees in fall, or you're just asking for trouble.
Oh and it's a good idea not to watch The Blair Witch Project before you decide to get all primal in the forest.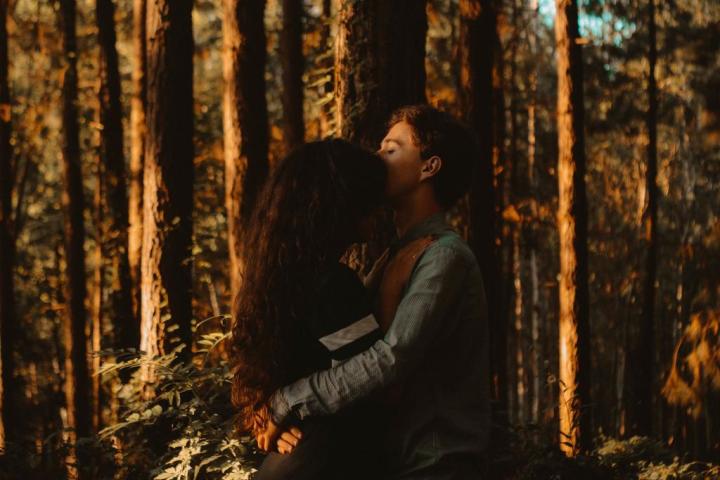 These are just a few suggestions, the possibilities are (almost) endless, it's just a case of using your imagination. So whether you're sick of banging your skull against your headboard, are looking for a bit of excitement, or are just trying to get away from your nosy roommate, sex can and should be fun. We hope you go and have fun, and of course that you enjoyed this little list of 8 places to have sex outside of the bedroom.