Hottest Instagram
55 Hottest Girls to Follow on Instagram Right Now
Supermodels, influencers, philanthropists, and musicians are just some of the hottest girls to follow on Instagram right now.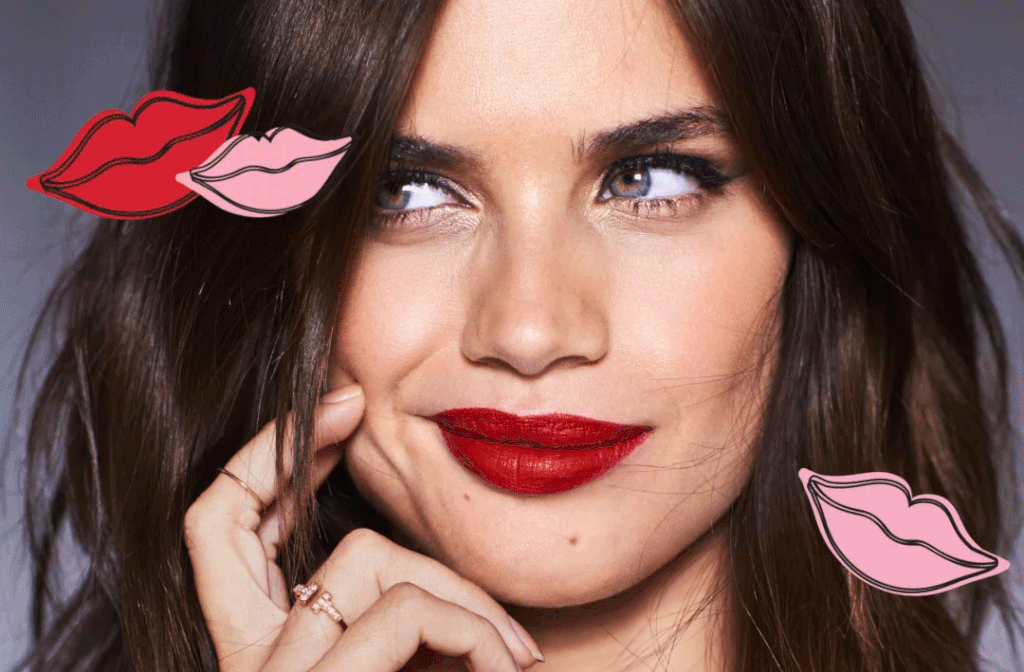 There's a lot of beautiful women on Instagram, but having what it takes to be hot enough to follow is hard work. These women are committed to their brands, have the know-how to maintain and build a loyal following, and put in the work to maintain their image despite the demands of their busy lifestyles.
If you're looking for your dream girl, then you'll love this list of the hottest girls to follow on Instagram.
Ren is a Sports Illustrated Rookie for 2018, but she's not new to the modeling game. She's already been a Maxim cover girl for the August 2017 issue and Maxim Mexico's March 2018 issue. Ren is also an entrepreneur, having launched her own line of athletic wear called Ren Active.
Ren's hope with her eponymous brand is to create workout clothes that will make women feel as confident inside the gym as outside of it. With Ren Active, you can be doing the best soccer warm-ups you should be doing while looking your best as you do them.
Joan Smalls isn't just one of the hottest girls to follow on Instagram right now; she's one of the hottest girls to follow in modeling. In 2011 she was the first Latina to represent Estée Lauder cosmetics.
From 2012, she ranked as the number one model in the world on Models.com. These days, Joan is considered one of the New Supers, which means she's attained the same international renown as models such as Cindy Crawford or Heidi Klum.
Niykee Heaton began her career by sharing acoustic guitar covers on YouTube. When she did Chief Keef's, "Love Sosa," she blew up on World Star Hip Hop. Her next move was to graduate high school six months ahead of time and then self-finance the recording of some songs. Soon after, Heaton was signed to All Def Digital, a YouTube-based label created by Def Jam founder Russel Simmons and Steve Rifkind in partnership with Capitol Records.
When her debut EP Bad Intentions came out digitally, it rocketed to the top of the Billboard + Twitter Trending 140. The title track currently enjoys over 86 million streams on Spotify alone! While Heaton has yet to release a full-length album, she's already got two headlining tours under her belt, making her one of the hardest working girls on Instagram.
Duo Lipa isn't just one of the hottest girls to follow on Instagram right now; she's also one of the hottest girls in music to listen to. Her 2017 self-titled debut album spawned several top 40 UK hits and her seminal single "New Rules" climbed as high as number 6 on the Billboard charts.
By the year's end, Duo Lipa's debut appeared on several best-of lists, including that of Pitchfork, Rolling Stone, and Complex. Her Calvin Harris collaboration "One Kiss" is so ubiquitous that you may have even heard someone playing it in a car as they drive by you, if you weren't already listening to it.
In 2016, Taylor Hill made her debut on Forbes' list of top-earning models at number 17. Not a surprise, considering she's a Victoria's Secret Angel and has appeared in publications such as Glamour, Vogue, and Harper's Bazaar, and worked with basically every high fashion designer from Versace and Dolce & Gabbana to Michael Kors and Jimmy Choo.
Despite all this success, Hill has a fear that's all too common when it comes to models. As she told Cindy Crawford in an Instyle interview, "The No. 1 thing I would love to see change is the dressing rooms backstage at fashion shows. There's not a place for the girls to change in private away from the press and photographers. There are girls who are 16-years-old, like I was when I first started, changing in an open space." This unfortunate reality of modeling is one that President Trump has happily admitted to exploiting. Hopefully, the issue will be changed thanks to increased visibility from Hill, one of the hottest girls to follow on Instagram right now.
After her appearance in the video for Robin Thicke's "Blurred Lines" in 2013, Emily Ratajkowski found herself voted the "Woman of the Year" by Esquire. That's a one-two punch if there ever was one!
It was actually her appearance in the "Blurred Lines" video that inspired Ben Affleck to suggest she be cast as his mistress in the film Gone Girl. Ratajkowski continues to model and act to this day, with her most recent role being Amy Schumer's I Feel Pretty.
What's earned Yovanna Ventura the romantic attention of Justin Bieber and The Weeknd is the same thing that's earned her modeling campaigns with the likes of Good American, Frankie's Bikinis, and Guess: her dedication to fitness, and maintaining her natural good looks.
After making a splash in the world of fashion, Yovanna hopes to conquer the world of acting next. No matter what she's doing, it's safe to say that her beautiful booty and perky breasts will continue being a fan favorite for years to come.
Sommer Ray is the daughter of a bodybuilder, so it's no surprise that she started entering bodybuilding competitions in her teens. She'd do several competitions a year in her home state of Colorado and place within the top five regularly. She'd been contemplating a career as a fitness trainer before looking to Instagram as a source of income.
It was a smart move on Ray's part because it allowed her to model and even launch Evolve, a free fitness app that provides meal plans and equipment free exercises. If anyone knows how to make money off Instagram accounts, it's Ray!
Sara Underwood was the Playboy Playmate of the year in 2007 and a one time host of the popular G4 program Attack of the Show. These days, Underwood runs aPatreon campaign called "Nature Buff."
This globetrotting hottie has gained so much fame, companies have been asking to photograph her around the world. She's been photographed in such exotic locales as Hawaii, Mexico, and Thailand.
Sierra Skye has garnered worldwide attention for her butt. But, let's be real about her physique for a minute. Every bit of her body seems to be totally perfect.
The Fashion Nova and Plumeria model has been featured by outlets such as Maxim and Esquire. With over 3.9 million followers on Instagram, expect Skye's star to just keep rising!
Adrianne Ho has modeled for the likes of Maybelline, and is one of Adidas's global brand ambassadors. Additionally, Ho is both a designer and director. She directed and created the forthcoming Canadian channel One series Sweat the City, and she's the designer and founder of Sweat Crew, a line of women's activewear.
When she's not owning the fashion scene, she's spending time in guys' dreams due to the sheer beauty she possesses. Those eyes and lips are totally unforgettable, aren't they?
Elsa Hosk is a model and Victoria's Secret Angel, as well as a one-time professional basketball player in her home country of Sweden. Hosk has also campaigned for FAIR Girls, the anti-human trafficking organization.
Hosk's biggest claim to fame, aside from her gorgeous figure, are her crisp blue-grey eyes. You could just get lost looking into them.
Cassandre Davis' butt has brought her so much fame that periodicals are desperate for any info they can get on her. In recent years, she's done tons of interviews, appearances, and gained a huge amount of followers on Instagram.
That booty is hot enough to make any man drool—and that's why she may have had a romantic connection with a certain famous soccer star in the past.
In her home country of Nicaragua, Dolly Castro won La Reina Del Coligio India Bonita, a big modeling competition, eight years in a row. While doing this, she also studied law for eight semesters at the Law School at the Christian University in Managua. She eventually decided to pursue modeling, and has been raking up cash and Instagram followers ever since.
The swimwear line Verónika Pagán is owned by twin entrepreneurs Veronika and Valerie Pagan. Since 2016, the duo has been hard at work bringing their brand from their native San Juan, Puerto Rico to the world at large by route of Miami. "I'm the creative, the dreamer, the la-la-la," Verónika told the Miami New Times. "And because of [Valerie]'s organizational skills and her law background, she's able to see things with another mentality."
Even though the duo are natural ying and yangs, Verónika was the first to move to Florida. Witnessing Verónika's joy is what inspired Valarie to follow her bliss. "Verónika would always say, 'For me, it always feels like Friday,'" Valerie told the Miami New Times. "And when I was practicing law, I was like, I don't feel that way at all. By Sunday, I'm already depressed because it's going to be Monday. So I started thinking, I want to feel that way." Just one peek at Valerie's Instagram and it's easy to see she's been feeling that way ever since!
Chrissy Teigen is everywhere! She's graced the covers of Cosmopolitan and Maxim, is a food stylist on Tyra Banks's FABlife, co-hosts Lip Sync Battle with LL Cool J on The Paramount Network, and teases her husband John Legend so delightfully that she's become the embodiment of an archetype. If you're always playfully ribbing your partner then, guess what, you're the Chrissy Teigen of your relationship. Tiegen is someone people follow on Instagram just because her family is so adorable!
As with many strong, independent women, Teigen is often subjected to criticism from the general public when she's just being herself. Teigen, for example, faced criticism from segments of the internet population for a photo of herself openly breastfeeding her child. Teigen clapped back at those who dared to pop off in a Tweet, "Just chillin. Posting daily life like I do with anything else. Cooking, playing with dogs, etc. You make feeding a baby big deal because you got weird titty issues."
With her beachy vibe and incredibly good looks, Sara Sampaio had to be one of the few women who was literally destined for fame and fortune. In 2014, Sara Sampaio was the first Portuguese model to appear in the Sports Illustrated Swimsuit Issue.
She also won SI's Rookie of the Year that year. It should come as no surprise that Sampaio has won the Best Model category at the Portuguese Golden Globes in 2011, 2012, 2014, 2015, and 2016; she's been modeling worldwide for high-end brands for years, is a Victoria's Secret Angel, and, most recently, became the face of the Giorgio Armani's fragance Si Passione. No wonder Sampaio is one of the hottest girls to follow on Instagram right now.
The Dutch model has been a Victoria's Secret Angel since 2015. She's walked for dozens of high ends designers. If you've ever wondered what it's like to be a model, Strijd vlogs over at YouTube.
If you aren't in love with her beautifully slender figure and striking eyes, you'll fall in love with her personality. It's not surprising that she's considered to be one of the hottest girls to follow on Instagram today.
Josephine Skriver is a Danish Victoria's Secret Angel. She's been in over 300 shows, and been on the cover of or appeared in such magazines as Vogue, Vanity Fair, and Elle. Skriver is also an advocate for LGBTQ rights. As she explained to E Online, her mother, who is gay, placed an ad in a magazine hoping to find a sperm donor. Skriver's father, who was about to marry his husband, responded to the ad.
On having two sets of parents, Skriver told I-D magazine that she, "didn't like the term 'Stepmom' or 'Stepdad' because it always felt like something bad from the Disney movies. So we came up with our own word and called it 'Bonus Mom'...I grew up with a mom and a dad and a bonus set of parents."
Candice Swanepoel has been one of the world's top ten earning models since 2010. The South African beauty has done it all (you have to have if you're one of the top-earning models in the world!) She's also actively involved in Mothers2Mothers, a charity committed to reducing the prevalence of HIV in children and mothers in Africa.
Gizele Oliveira is a Brazillian model who's worked with high-end brands worldwide and has also walked in 2017's Victoria's Secret Fashion Show. Oliveira has been turning so many heads on the runway and on Instagram that she's already got people wondering if she's the next Gisele Bündchen.
In 2012, Negin Mirsalehi was working on a masters in marketing when a friend suggested she start an Instagram. Now, six years later, Mirsalehi is one of the top influencers of Instagram. Sometimes she makes upwards of $20,000 for just one post!
If you want to learn how to become one of the hottest girls to follow on Instagram right now, then you're best off learning from Mirsalehi. As she told Time, "You have to think about what kind of influencer you want to be and what kinds of brands you want to work."
Lais Ribeiro is a Brazilian supermodel who's worked with some of the biggest brands in the world; she's also a Victoria's Secret Angel. As she told Parents.com, the job she values most is being a mother to her son Alexandre, who was born a year before Ribeiro began her career.
Riberio's incredible features and long lean legs are enough to make any man feel a little weak in the knees. And, when she's wearing a swimsuit, it's way too easy to get a little thirsty.
Shay Mitchell played Emily Fields on Pretty Little Liars for 2010 to 2017. Outside of acting and modeling, Shay Lo, as she's known to friends, vlogs on YouTube, has co-written a young adult novel called Bliss, and is regularly involved with charitable works such as WE Charity and The Trevor Project.
Everyone wants a piece of Shanina Shaik. The Australian model of Lithuanian and Saudi Arabia-Pakistani descent has walked for many of the biggest brands in the world.
She's so sought after that her boyfriend of just eight months, DJ Ruckus, proposed to her on the beaches of the Bahamas. "When you know, you know," Shanina told Brides.com.
Demi Rose's meteoritic rise to success came after briefly dating Tyga. She's capitalized on the experience so effectively that Tyga's more of a footnote in her career than she is in his.
The UK born-model has over 7 million followers and models regularly. Her aspirations also include acting, with a move to LA potentially in the works.
Pamela Reif graduated with the highest marks in school, but she didn't want to follow the expected path for a smarty-pants. Instead, Reif wanted to put to use the Instagram following she'd be cultivating since the age of 15.
From that decision followed a career as a businesswoman, model, photographer, stylist, and fitness guru. Just one peek at Pam Strong is enough to tell why Reif is a woman on an upward trajectory!
Roosmarijn de Kok is a Victoria's Secret model who's star is on the rise, but the young model once worried it'd all come to an end when she found herself cuffed by the police.
The way de Kok tells it is that she had forgotten to take out some chocolates and fish oil from out of her purse while shopping at Whole Foods. Regardless of the motivation, de Kok did some community service to remedy the situation and was able to move on with her life and career.
As Xenia van der Woodsen told Zeit Online, she was barely making 1,000 euros a month working full time at an investment fund, saleswoman, doing and temp work at trade fairs and clubs. That's when a company reached out for her to take a cellphone photo with a food box for 50 euros and share it with her 70,000 Instagram followers. Soon after a similar opportunity that paid 150 euros presented itself, and that's when van der Woodsen decided to re-create herself as a fashion influencer. She's been raking it up ever since!
Olivia Culpo was Miss Rhode Island, Miss USA, and then Miss Universe. Additionally, Culpo is a model, performed cello with various orchestras, and currently owns Back 40, a restaurant she opened with her family in Rhode Island.
Camila Coelho was a makeup artist at a Macy's Dior counter. Then she started posting makeup tutorials to YouTube and became a mega-influencer. One of the perks of Coelho's success is being able to wear a $1 million outfit on the Cannes Red Carpet!
For Instagram followers, the perks of following Camila's account are many—mostly in the form of jaw-dropping photographs that flaunt her flawless figure!
Anastasia Kvitko has been called "the Russian Kim Kardashian," but she doesn't like the comparison, telling The Sun, "My body is sporty, my hip muscles are trained, my bottom is the most beautiful one, and I have not done any plastic surgeries on my face." Shade thrown! To think, Kvitko may not have the following she currently enjoys if she had followed the request of American modeling agencies to lose weight.
Yanet García is a Mexican television presenter. She's had a position at Las Noticias for Televisa Monterrey since 2016, and even has a Youtube channel dedicated to her weather forecasts.
As of March 2018, García was presented to host the daily Mexican TV show Hoy. When she's not being featured on Mexican TV, she's one of our favorite girls on Instagram, showing off her beautiful body in skin-tight outfits.
Mila Filatova was born in Siberia, Russia, and came to NYC at the age of 19. She's been modeling ever since. She's worked with brands such as Sephora, Ray-Ban, and Anthropologie.
Filatova also honed her comedy chops at the UCB Theater where she studied improv for over two years, a skill that came in handy when she portrayed Melania Trump on Comedy Central's The President's Show. Most recently, Filatova is involved in PETA's Russian campaign that'll be featured in the August issue of Playboy Russia.
Rosanna Arkle's career was launched when she appeared on The GC, a reality TV show about New Zealanders in Australia. At the time, Arkle was a bookkeeper and modeled on the side for bikini companies and men's magazines.
She already had a sizable following, but as Arkle told, The Gold Coast Bulletin, "It was this one photo in a grey onesie that took me from 600k to more than one million followers basically overnight." The result, Arkle can earn upwards of $4,000 for one of her Insta posts. "The standard rate is 0.1 percent of your current following," she told The Daily Mail. Arkle's following keeps growing, in part because she regularly interacts with her fans.
Hey Violet has already performed their song "Guys My Age" on The Late Late Show with James Cordon and on The Late Show With Seth Meyers, so, of course, they're one of 15 female fronted bands you need to listen to. Fronted by Rena Lovelis, the band's sound recalls both 80s synth-rock, pop-punk, and contemporary pop influences. And while Lovelis may sing, "Most people don't really get me/ I'm the girl in the back of the class," on Hey Violet's "O.D.D.", countless fans find their voice when Lovelis sings, and plenty of people are watching when Lovelis is on stage or on Instagram.
Becky G went from posting videos of herself covering songs online to releasing "Shower," a multi-platinum single. Since then, Becky has continued to release chart-topping songs and record-setting music videos (the video for her release "SinPajima" received over 470 million views). No wonder Becky G is one of the hottest girls to follow on Instagram!
Emily Sears, easily one of the hottest girls on Instagram, wants her Instagram to pave the road for body positivity. For Sears, Instagram is a way for women to assert their agency and present themselves on their own terms in the face of whatever obstacles society may present.
The Australian model, who's appeared in outlets like GQ and Maxim, says her strength is tied to being raised by a family of strong women. Sears hopes to provide that same influence for others.
As Abigail Ratchford told Cosmopolitan, while in college, the model worked as a secretary, bartender, and even did paralegal work for her attorney dad. She lacked direction, but that issue took care of itself when a friend shared some photos of Ratchford on Instagram.
Soon Sports Illustrated, Maxim, and Bartstool Sports all featured the photos, and Ratchford began a journey that she's still on today—one that entails over eight million Instagram followers and earning upwards of $8,500 per featured Insta post.
Jena Frumes has been modeling for major names like Shein and Gym Shark—and she loves to post those sexy photos on her Instagram. With her beautifully tanned skin, naturally curly hair, and sparkling blue eyes, she looks so good, it's almost surreal.
She's fun, she's got beautiful thighs, and she always has something new in store for her followers to see. No matter who you are or what you're like, you will undoubtedly find Jena Frumes to be one of the hottest girls to follow on Instagram.
Lauren Wood's strikingly beautiful face has gotten her a lot of admirers, and it's easy to see why. She easily tops the charts as one of the hottest girls to follow on Instagram right now—and has also gotten a huge amount of love from casting agents and brands.
In recent years, she's done acting, and also posed for major fashion company Fashion Nova. If you're a fan of seeing seriously beautiful bombshells, you need to check out her Instagram.
With over eight million Instagram followers loving her account, Barbara Palvin has seen a serious surge in popularity in recent years. Her gorgeous eyes, fierce expressions, and absolutely beautiful sense of style propelled her to stardom.
Instagram fans who follow this lovely lady can expect to see the best cuts from her most recent photoshoots. Following her is legitimately one of the best life decisions you can make.
If you love seeing models who have exotic features and a distinctly mysterious vibe about them, you're going to need to follow Lisa-Marie Jaftha yesterday.
We're not sure that Lisa-Marie can actually take a bad photo. Her sultry eyes, beautiful frame, and long brown hair just are too good to ever look unflattering!
Madi Edwards is a lingerie model who really, truly knows how to work her stellar physique. The beautiful beach babe hails from Australia and has worked for major brands like Lounge, Bumble, and Generation Clay in the past.
Her status as one of the hottest girls to follow on Instagram is pretty obvious. Just in case it's not, check out her feed and look at that gorgeous booty. You'll understand why after seeing it.
Steph Rayner is another Aussie hottie who has found a serious fanbase in the United States. A huge fan of hitting the beach and wearing the world's tiniest bikinis, Steph Rayner knows how to put together a visually stunning Instagram account.
When Wilhelmina signed her onto their brand, they were right to do so. Those hips and lips would make anyone melt, don't you think?
Jocelyn Chew has become one of the hottest girls to follow on Instagram due to her skyrocketing modeling career. She's just really that good. The Icelandic-Canadian beauty is a head-turner thanks to her amazing physique and her gorgeous lips.
When she's not making jaws drop with her topless Instagram photos, she's doing awesome things like motorbiking, swimming, and eating delicious foods. Don't worry—she'll Instagram that stuff, too, so you won't have to miss out on anything.
Chantel Jeffries is the kind of girl everyone dreams about. She's a model with a beautiful pair of breasts, gorgeous facial features, and legs that are a mile long. But, she's not just incredibly good-looking; she's also a talented DJ.
If you're a fan of electronica or just a fan of beautiful women, you need to scope her stuff. She's one of the hottest girls to follow on Instagram due to both looks and talent.
Slender and sweet, but capable of adding a touch of drama to any photoshoot she does, Charlie Austin is incredibly in-demand as a model. In recent years, she's been featured as a model for Bras N' Things, Moontide Swimwear, and J. Farren-Price.
Her incredibly pretty body and heartwarming smile are what make her one of the hottest girls to follow on Instagram. Her knockout swimwear shots are what make her the dream girl you never knew you wanted.
Ladies and gentlemen, Elizabeth Sawatzky is hot. Like, really hot. Elizabeth's flawless figure is the type that would make most people break into a sweat, just by looking at her.
Between her striking figure, gorgeous cocoa brown eyes, and sensually full lips, it's easy to see why she was able to get signed with Ford Models almost immediately.
Some people prefer "cute" to "sexy." Others prefer "sexy" to "cute." Cindy Mello has serious talent at being both cute and sexy at the same time, which is why everyone seems to agree that she's one of the hottest women to follow on Instagram.
Busty and booty-ful, Cindy Mello never ceases to amaze and inspire with her amazing modeling talent. That's why she's signed with Ford Models and regularly does work with Premier in London.
Beatriz Fernández has more talent in her pinky finger than most people have in their entire bodies. Along with being one of the prettiest people you'll ever see on Instagram, Beatriz can proudly say that she's an actress, a writer, a piano player, and a singer.
She's beauty and brains—and that's why you'll love seeing what this visually stunning lady is up to.
When a woman like Jessie Raemy posts on Instagram, you know it's going to be good. She's a fitness enthusiast who can make anyone weak in the knees thanks to her awesome figure, summery tanned skin, and sultry face.
Wilhelmina Models signed her because of her great work on camera and her beautiful eyes. We'll be honest, though. Her taste in swimwear definitely doesn't hurt, either.
Oh, la la! Mathild Tantot's the French beauty who you never knew you needed to see. This gorgeous model has gained international fame thanks to her beautiful booty, wildly hot curves, and her downright sizzling wardrobe.
In recent years, she's gotten contracts with Khassani Swimwear, Pretty Little Thing, and Natura Wellness. Oh, and if her physique alone isn't enough to get you interested, you might want to know something else that's pretty neat: She's a twin. And yes, her sister makes appearances on Insta, too! For those of you keeping track at home, that's two of the hottest girls to follow on Instagram right now.
Cindy Kimberly is a professional model who also doubles as a designer and artist. That being said, you could say that she, herself, is a work of art. She's just that gorgeous.
If you're a fan of luscious lips, a little feminine curve, and long brown hair, you're going to need to follow her sooner rather than later.
The model known only as "Kelsey" is one of the hottest girls to follow on Instagram—and that's exactly why she can continue to rise to stardom while still being known only by one name. She's the type of lady who makes most hot girls get jealous.
Her juicy thighs, gorgeous hips, and adorable facial expressions make her one of the hottest new ladies to hit the modeling scene. Be careful viewing her account, though. If you look too much, you might just fall in love.