11 Shocking Facts About the Hentai Industry You Didn't Know
Sugoi! The hentai industry is notorious for bizarre porn, tentacle plants, and oddly good movie plots, but even 'La Blue Girl' fans won't know these fun factoids.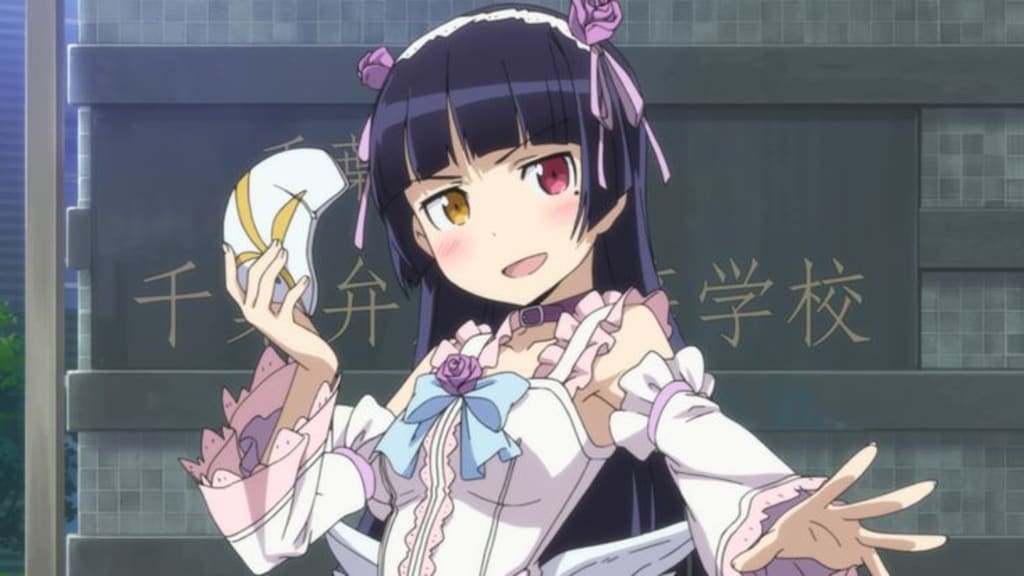 Source: Goboiano
I'll be honest: I love my Bible Black. I also enjoy La Blue Girl, New Futa Idols, and Eroge!
Are you getting my drift yet? If you're not into hentai, let me explain what this means: I love watching hentai movies and am the quintessential anime pervert you hear about at conventions. Heck, I'll even admit that, if I had to choose, I'd pick hentai over video games. That's pretty difficult for a geek to say.
Though I am a very proud pervert who has done (ahem) extensive research on the subject of hentai, there are still moments where the hentai industry always throws me for a loop.
Most people are into hentai just as spank bank material—and trust me, I understand it. It's hot stuff, but most people don't watch hentai and get interested in its history or background.
That's not to say they shouldn't be though! Believe it or not, I've learned that hentai has a lot of weird quirks, factoids, and trivia behind it worth sharing. Here are some of my favorite facts about hentai, its industry, and the art form it truly is.
The hentai industry is way older than you think it is.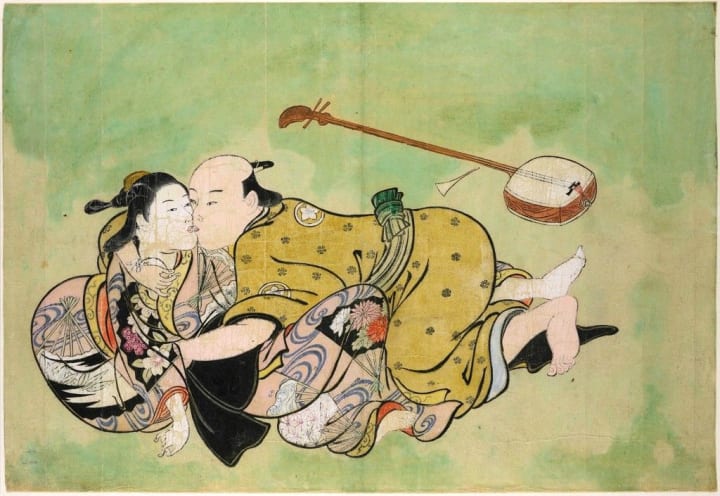 How old do you think hentai is? 30 years old? 40? Maybe 50?
Yeah, try hundreds of years old.
Hentai isn't even called "hentai" in Japan. It's called seijin-anime, seijin-manga, or ero-anime. All of these artforms fall under one umbrella called shunga—and it's a form of art that has been popular in Japan for ages.
Believe it or not, the word "hentai" is actually translated as "pervert." So, you might actually hear girls in Japan call a guy "HENTAI!" after they catch him staring at their butts.
Shunga, which is the Japanese word for erotic art, has been around for centuries. Some old world shunga is now even considered to be classical art, so if you remember seeing what appeared to be 18th-century paintings of women doing it with an octopus, you now know why.
Tentacle porn was invented to bypass censorship.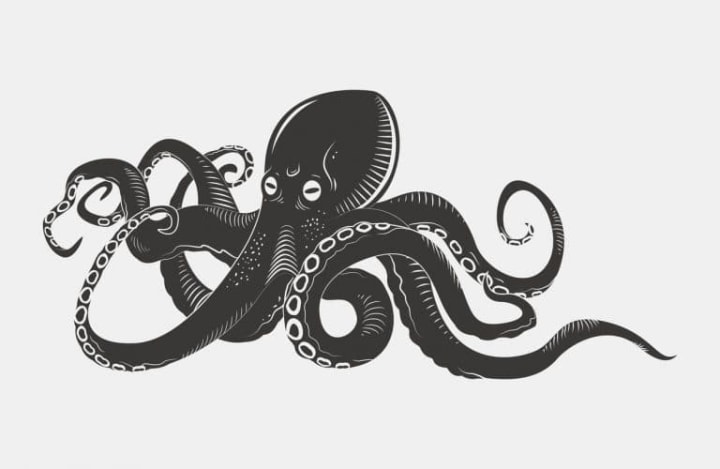 It's no secret that tentacle monsters are a mainstay in hentai. Don't believe it? Watch La Blue Girl and see what I mean.
Most hentai aficionados will tell you that Japan has very strict censorship laws, ones that mostly bar people from showing a phallus onscreen. Penises have long been considered taboo in Japanese society; so, artists in the hentai industry had to find a workaround for it.
Shunga fans wanted to see penetration. But, they can't show penises. The solution they came up with was: tentacles. Tentacles could move around, fuck, and also be used as arms. They were multipurpose.
Though censorship laws loosened up, tentacle porn still remains pretty popular today. I guess people just can't get enough of that prehensile, pulsating action.
By the way, tentacle porn first started gaining clout 200 years ago. It was most famously featured in the painting, "The Fisherman's Wife."
However, hentai is something that is generally enjoyed privately. There are creepy things that are acceptable in a relationship... and then there's tentacle porn. It's just a category of its own; I don't think many couples out there would want to watch it together.
Some hentai is so messed up, it's actually illegal to possess in the United States.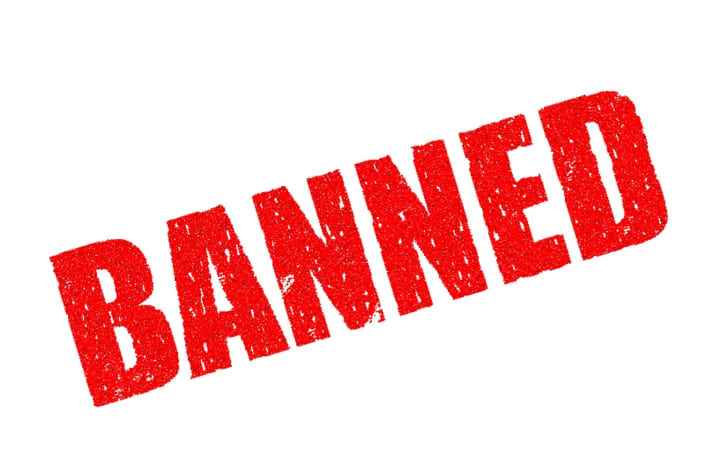 Considering that tentacle porn started in the shunga world, it shouldn't be surprising that the world of hentai has spawned a wide range of different porn genres. Some more popular mainstream genres, such as yuri or futanari, are specifically geared towards LGBTQ viewers.
For the most part, hentai can be sexy, weird, or hilarious. It's very rarely ever disturbing, but when it's made to be disturbing, you will have a hard time sleeping at night.
Certain genres of hentai are really messed up—to the point that they are actually banned in the United States. Multiple court cases have involved hentai comics that have been declared obscenity in the United States, as well as court cases that dealt with hentai being considered child pornography.
Speaking of which, one of the banned hentai genres also started out as a way to circumvent censorship.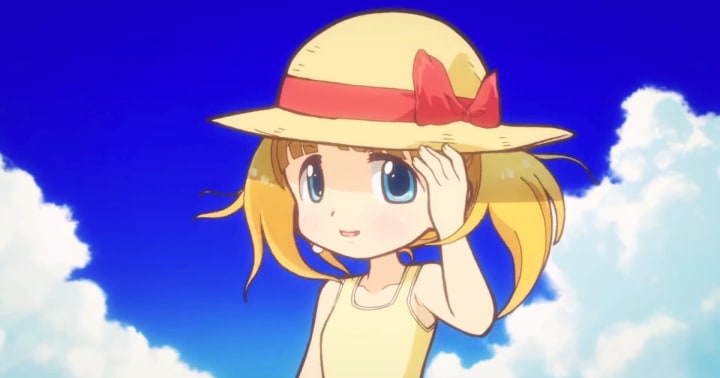 Many people have heard of lolicon, also known as "Lolita Complex." This genre of hentai features girls who are underage, most often prepubescent. In the United States, lolicon is currently considered a form of obscenity and a form of child pornography, which means that you can get felony charges for possessing it.
How strange it is, then, that lolicon began as a way to avoid censorship laws in Japan! You see, Japanese censorship laws banned showing pubic hair.
To skirt the punishments they'd face, hentai makers decided to feature women that looked (or were) underage. That being said, laws have loosened up about pubes in Japan, but lolicon still remains heavily produced.
In Japan, lolicon is not seen as child pornography because the children in it don't exist. However, critics have been calling on Japan to outlaw this genre noting that this could encourage pedophiles to pursue real children.
Your favorite mangaka probably got his or her start drawing hentai comics.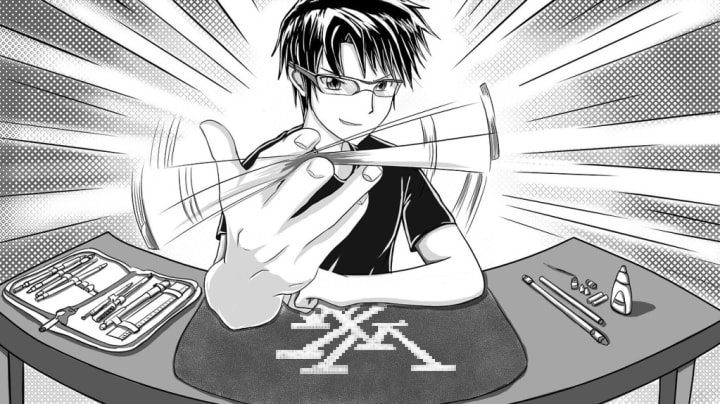 Are you a fan of the hit manga series Chobits? What about Hellsing? Yotsuba&!? Did you love Ghost in the Shell, too? Believe it or not, all of the artists that were responsible for those series got their start drawing hentai comics.
Major mangakas like CLAMP, Kohta Hirano, and Kiyohiko Azuma all got their starts in the hentai industry. After they proved their drawing mettle, they were able to make the jump to mainstream manga.
And you thought the sex life of Barbie was strange—it's got nothing on some of the hentai out there.
This is one of the very few industries where porn doesn't pay.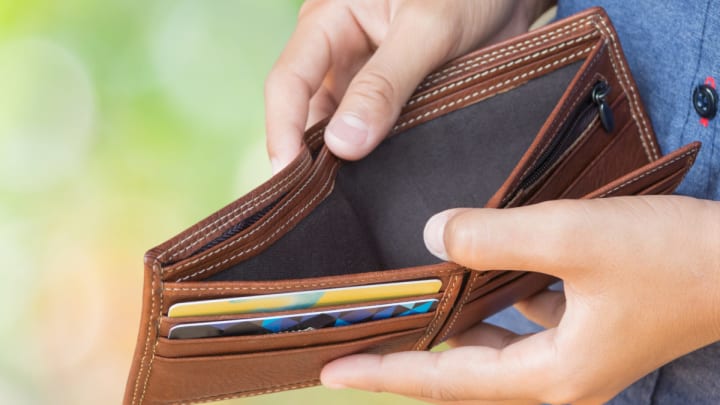 If you know anything about the adult film industry, it's that it's known for being a major cash cow. The stigma makes it attractive as an industry, right?
Well, not if you work in hentai.
In Japan, the hentai industry is one of the lowest-paying industries in entertainment. Animators who do work in X-rated cartoons will see salaries of around $9,000 per year. Voice actors, according to one source, will get as little as $150 to $450 per video. Sometimes, working on something dirty can have its pleasure points, but the tales of these smut writers often aren't so pleasant. Writers, animators, and voice actors are all grievously underpaid.
If you're freaked out by hearing that your favorite mangaka may have made messed up porn, don't be.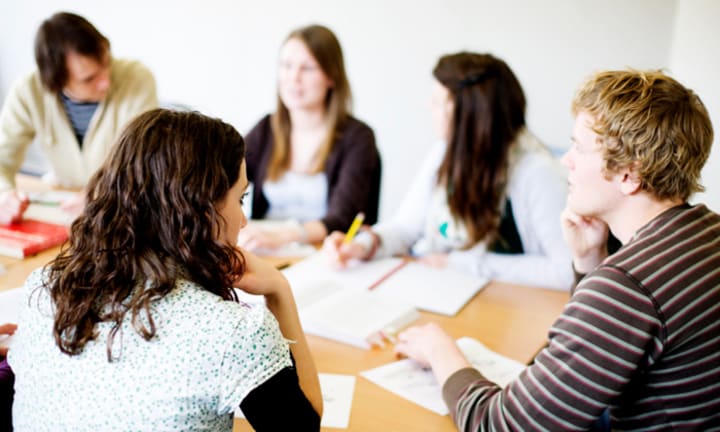 The people who work in the industry don't actually get to pick the films or comicsthey work on. The way most ero-anime companies work is that they have workers do multiple projects at the same time.
Most companies do not give animators, voice actors, or translators a choice when it comes to their projects. As long as they are on salary, they are bound to work on whatever is given to them.
Interestingly enough, there are freelancers who work with hentai production companies as well. They are actually allowed to choose their own projects, and are also given the option to charge their own prices. Among producers in the hentai industry, being a freelancer is great.
To make matters worse, piracy is a serious issue.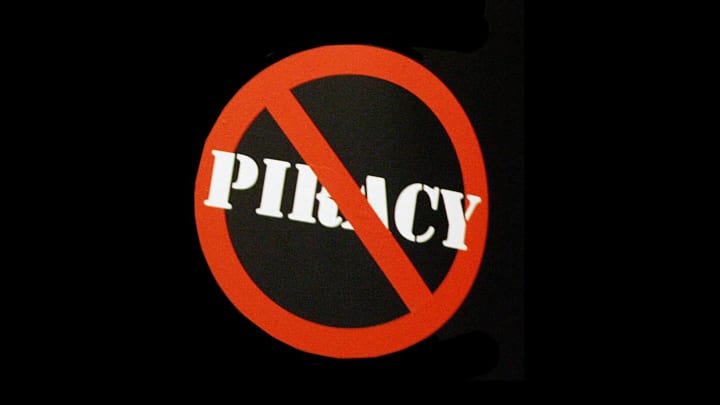 Considering that most anime series that make it to the mainstream tend to be massive empires complete with merchandise, TV shows, and games, it's kind of hard to imagine any kind of Japanese animation faring poorly. However, the hentai world is struggling pretty hard.
Studies have shown that piracy has hit the hentai industry heavily in disproportionate ways. It's probably because people really don't want others to know that you can name all the characters from Bible Black.
Pornhub pointed out that hentai is mostly a "younger generation" thing.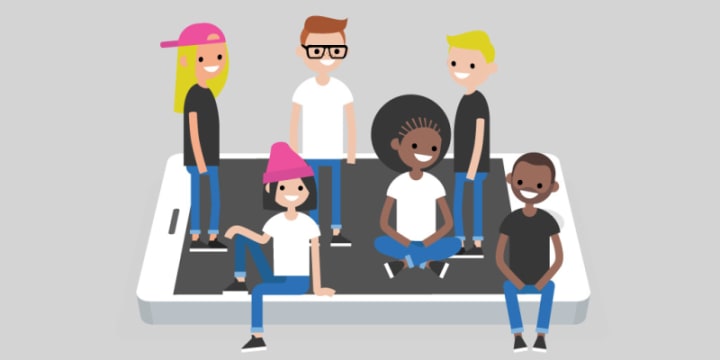 If you love animated babes getting hit on by tentacle plants, then you are most likely under the age of 35. Pornhub's porn search study has shown that hentai is twice as popular with millennials and Gen Z than it is with Gen X and older groups.
All things considered, it makes sense. The boom in anime's popularity started in the 2000s, making it the perfect time to get into the more X-rated side of things.
Believe it or not, they also have industry meetups.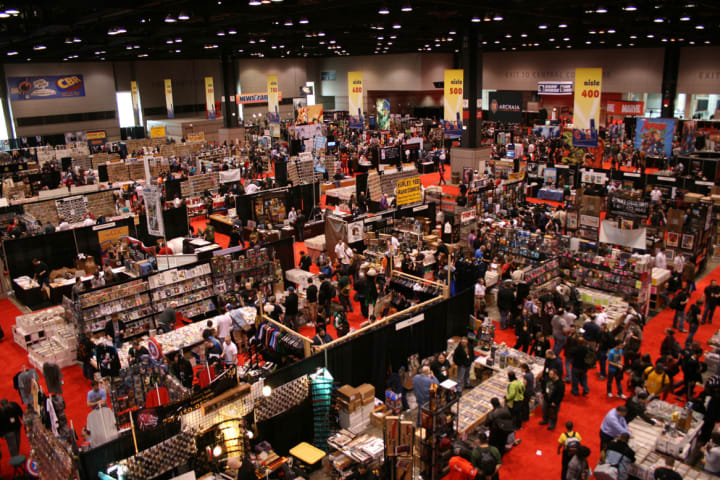 Most people think of industry conventions as pretty boring. I mean, could you imagine trying to go to a propane convention like Hank Hill does for fun? Probably not.
However, there are ero-anime conventions that are industry-related throughout Japan. Some are even in the United States, such as HentaiCon. Outsiders to the industry are welcome to come by, but make no mistake about it—it's a professional networking thing. Creators of hentai manga, anime, and video games come together at these events.
There's also a difference between hentai manga and hentai doujins.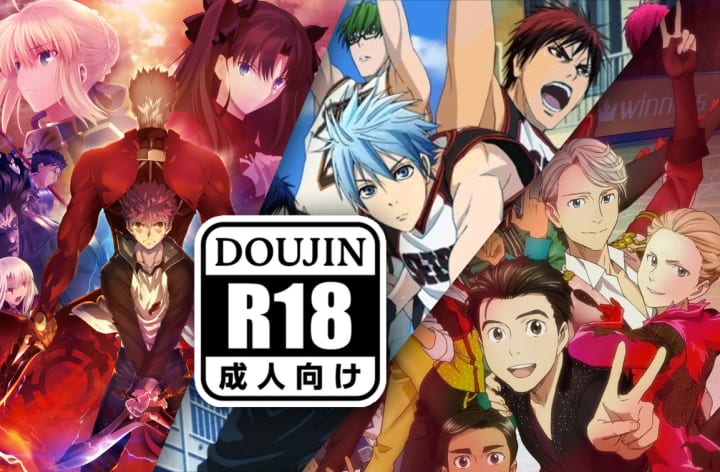 Most Americans who watch hentai videos are also aware that they have manga versions of popular hentai series. Hentai mangas are very popular in both Japan and America, because let's face it, some of us do like to read.
In the US, the terms "hentai manga" and "doujin" are used almost interchangeably. Believe it or not, they actually are different terms that are often confused for one another.
In Japan, doujinshi refers to self-published, fan-made work. Doujins or doujinshi will usually be a short, self-contained side story about characters from another series. Manga refers to stuff made at a production studio. Who knew there was so much nuance in the hentai industry?
About the Creator
Iggy Paulsen is a fan of anything and everything wholesome. He loves his two dogs, hiking in the woods, traveling to Aruba, building DIY projects that better humanity, and listening to motivational speakers. He hopes to eventually become a motivational speaker himself.
Reader insights
Be the first to share your insights about this piece.
Add your insights